Elsa Will Cross Cuba Tonight Through Monday Afternoon; Various Impacts Expected Across Central And South Florida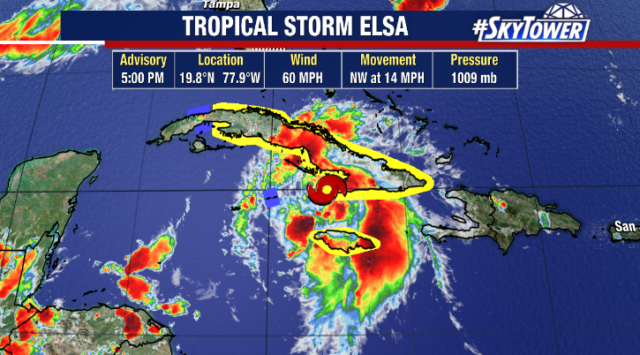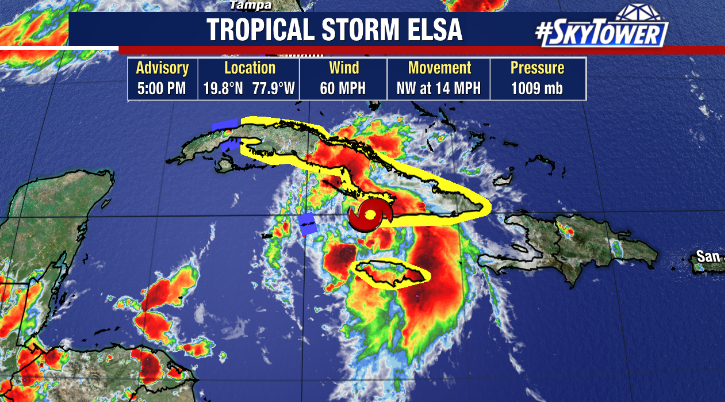 We have a ragged looking Elsa south of Cuba Sunday afternoon. It's been a challenge for the Hurricane Hunters to keep track of low-level center, and this may be a case where we have a new center form under one of the many areas of convection. That could play a big in the ultimate track toward and over Florida.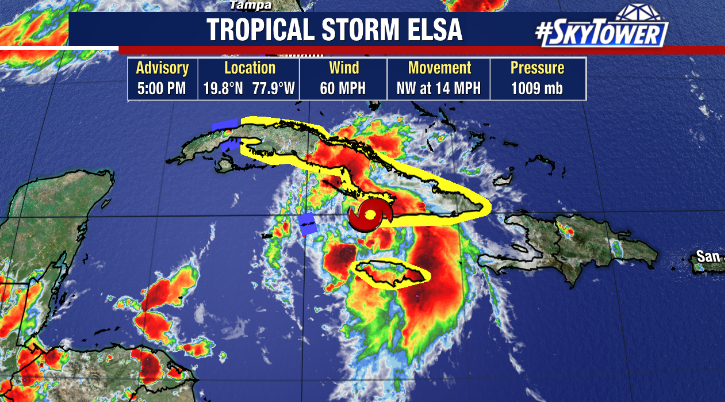 At this point, we certainly expect impacts across most of central and south Florida in some form. For South Florida that would come during the day Tuesday… Central Florida Tuesday night… and northeast Florida Wednesday morning. Those impacts will include tropical storm wind gusts, locally heavy rainfall, and isolated tornadoes. Coastal flooding from storm surge (likely 2-4 ft above normal tide levels) will also be possible near and south of where the center of the storm comes ashore. Due to most of the impacts being east of the center of the storm, the exact track will determine location specific impacts. This is something we should get a really good idea of over the next 24 hours or so.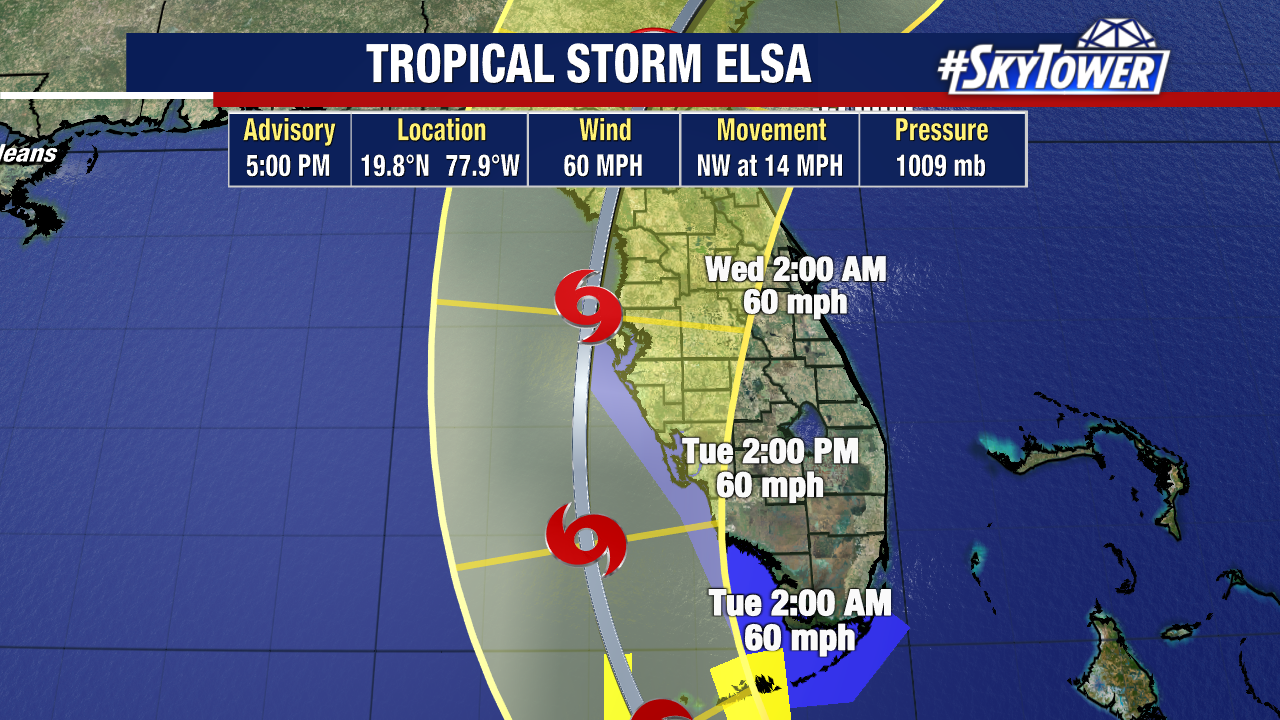 If you live anywhere in central or south Florida, you should be preparing for possible tropical storm conditions for at least a period time. As a comparison, this could end up being very similar to Tropical Storm Eta last November. The best way to get ready for tropical storm conditions is simply by securing loose items around your house (trash cans, pool toys/chairs, etc.). We'll keep you posted.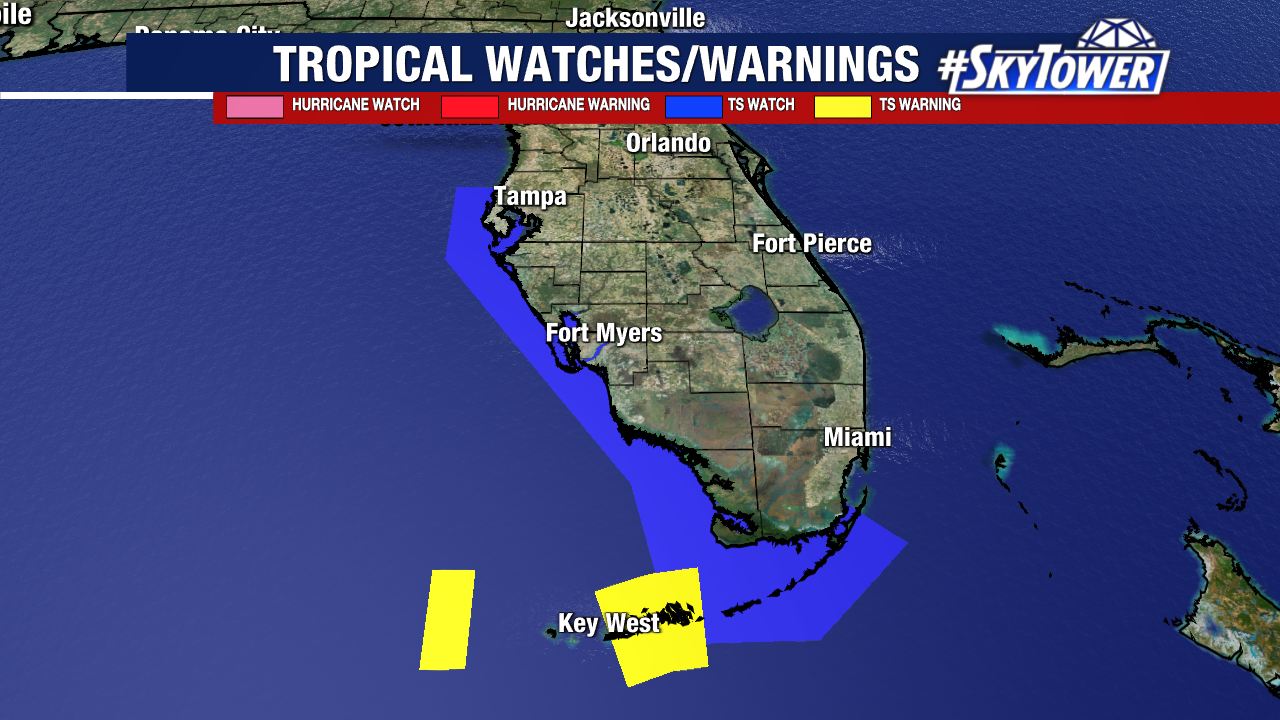 Elsa Will Cross Cuba Tonight Through Monday Afternoon; Various Impacts Expected Across Central And South Florida