Erin O'Toole and the Conservative climate challenge
This is the web version of The Narwhal's newsletter. Go here to sign up.
Meet the new boss. Will he be different than the old boss?
In the early hours of Monday morning, Erin O'Toole took to the stage at an Ottawa convention centre to accept his nomination as the new leader of the Conservative Party. 
As the 47-year-old MP for Durham, a municipality just east of Toronto, prepares to enter the political spotlight, we wanted to know his stance on the issues we cover: climate change, Indigenous rights, protected areas and the future of the oil and gas industry.
Let's get the familiar out of the way first: like Andrew Scheer and a who's who of conservative premiers, O'Toole is vowing to "fight the carbon tax with every last breath." 
But while he opposes the Liberals' tax, O'Toole does call for a levy on industrial emitters. At the same time, he wants to scrap both the oil tanker ban on B.C.'s north coast and Bill C-69, the Liberals' environmental assessment legislation. O'Toole also wants to pass a law that would speed up reviews for pipelines deemed "nationally strategic." It might not come as a surprise that Alberta Premier Jason Kenney endorsed O'Toole in the leadership race.
"Right now, standing up for Alberta, to many Albertans, is basically equivalent to not fighting hard to transition away from the fossil fuel industry," David Coletto, CEO of Abacus Data, tells reporter Ainslie Cruickshank in this explainer we just published on O'Toole's climate plan.
That need to be perceived as defending Alberta's interests at all costs while also convincing swing voters he has a substantial climate plan is going to be a major test for O'Toole's electability. It also happens to be a test Scheer failed.
"We can as a country debate which policies are going to best get us there, but if at the start people don't feel he's committed to solving the problem, then nothing he says, no policy he puts forward, is going to be taken seriously," Coletto explains.
New title
Get The Narwhal in your inbox!
People always tell us they love our newsletter. Find out yourself with a weekly dose of our ad‑free, independent journalism
It's a challenge that's only going to get tougher as Alberta's economy continues to tumble: new figures released Thursday by Kenney's United Conservative Party government reveal the province is headed toward a deficit of historic proportions, with resource revenues coming in $3.9 billion below budget — levels not seen since the 1970s.
All of which begs the question: why didn't O'Toole's platform put a stronger emphasis on green innovation? Sarah Burch, the Canada research chair in sustainability governance and innovation based at the University of Waterloo, notes: "There's so much potential there that could really fuel or power a renewable or lower carbon energy transition in Canada and could create good, well-paying jobs, but he dismisses those pretty much outright as not a feasible or desirable solution."
Will O'Toole shift tactics on climate when it comes time for a federal campaign, which he says his party is readying for, possibly as soon as this fall? The jury is still out. We plan to keep close watch and dig beneath the political rhetoric — whether it's O'Toole or any of the other federal leaders doing the talking.
Take care and follow through on those climate targets,
Arik Ligeti
Audience Engagement Editor
P.S. We were blown away by all the stunning submissions for our first-ever narwhal art contest! We're sifting through the masterpieces now and will be sharing them with all of you in due time. Stay tuned!
---
The Narwhal in the world
You might recall that this past spring, we shared the exciting news that we'd be beefing up our coverage in two underserved areas: Yukon and northwest B.C.
Our ability to bring on two new reporters was thanks in large part to funding from the Local Journalism Initiative, a federal program created to help counter the hollowing out of local newspapers. 
Those stepping in to fill that information gap include our Whitehorse-based reporter Julien Gignac, whose stories have included a scoop about a Yukon gold mine's wastewater dump and a deep dive about the fallout from a zinc mine's bankruptcy. Both proved to be wildly popular with readers, highlighting the importance of resource industry coverage that goes beyond the headlines.
As Julien says in this piece published by the International Journalists' Network, it's "an excellent initiative to provide greater coverage in areas that need more attention." 
"Speaking from my own experience thus far, there is untapped potential in the Yukon for stories that focus specifically on the environment. It's important that The Narwhal is tapping into that now. I hope it continues."
So do we! Narwhals, want us to pursue even more stories about the natural world in underserved regions? Join our pod by becoming a monthly member of The Narwhal today. Every little bit adds up to a lot. Together, our 1,590 members now contribute more than $250,000 a year. Will you help us reach a new milestone of 1,600 members?
---
This week in The Narwhal
By Ainslie Cruickshank
O'Toole has said he would scrap the Liberals' carbon tax, price pollution from industry alone and promote exports of nuclear technology and liquefied natural gas to reduce global emissions. Read more.
---
By Sarah Cox
This 1.3 million hectare forest in Quebec has never been logged or known the incursion of roads. It's also one of the most carbon dense places on the planet, holding twice as much carbon as the Amazon per hectare — but community members fear 'the loggers are coming.' Read more.  
---
By Julien Gignac
A new study shows increased precipitation and ice melt caused by climate change have left Arctic waters less salty, and repercussions will be felt much farther south. Read more.  
---
By Matt Simmons
While critics call for an end to dousing cutblocks with the herbicide to encourage regrowth of commercial species, one researcher is taking a close look at the impacts on flowers, fungi and edible and medicinal plants to inform future decisions. Read more.
---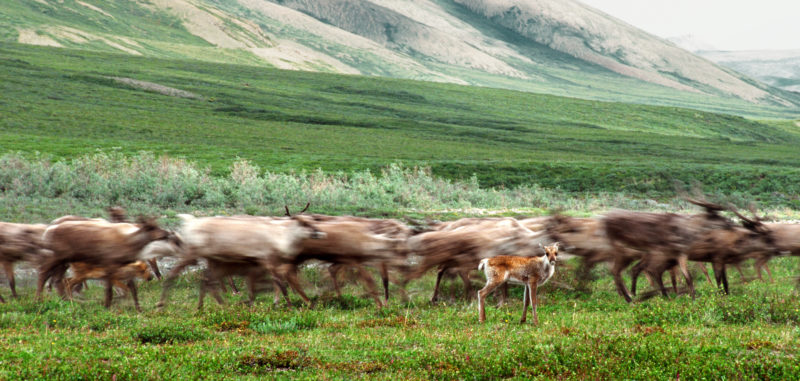 By Malkolm Boothroyd
The lawsuit, filed by groups including Canadian Parks and Wilderness Society Yukon, argues the review of oil and gas development failed to value Indigenous rights and threats to wildlife, as Trump moves forward with lease sales in vital cross-border caribou habitat. Read more.
---
What we're reading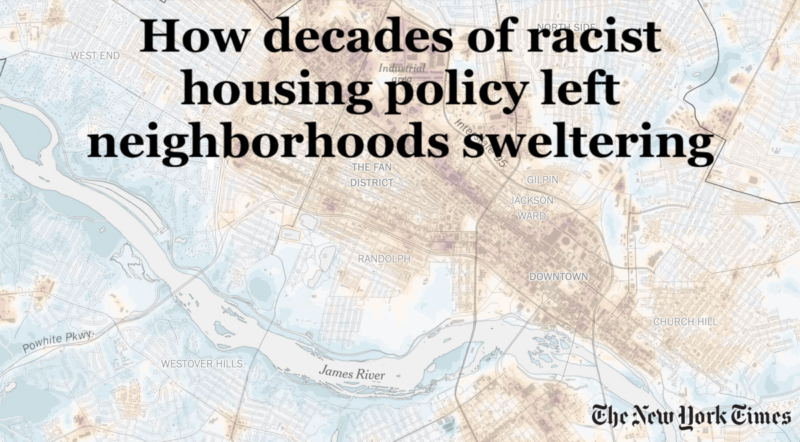 ---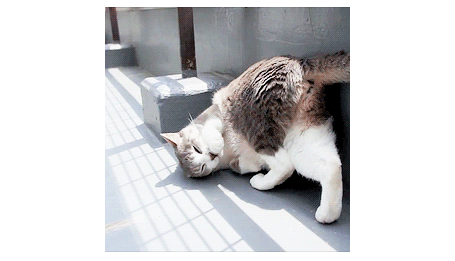 When the heat of a warming planet is getting to you. Tell your friends to stay in the loop on federal climate news by signing up for our email newsletter.
Erin O'Toole and the Conservative climate challenge