Fall in Love with Brussels Sprouts – Yes Really!
Think You Don't Like Brussels Sprouts? Think Again
Don't turn your nose up to these Butter Pecan Brussels Sprouts! You won't believe that you are loving what you thought you didn't like as a kid. Don't underestimate the delicious buttery flavor of the nutritional quick and easy stir-fry, a perfect side to just about any meal.  If you don't think you like Brussels Sprouts, give this recipe from Holly Clegg's Gulf Coast Favorites cookbook a try!
Butter Pecan Brussels Sprouts Stir-Fry
Many people don't like Brussel sprouts because they've never tasted fresh ones. Try them with this innovative preparation of shredding and stir frying with butter pecans.
1

pound

fresh Brussels sprouts

1

tablespoon

butter

1

tablespoon

canola oil

3

tablespoons

chopped pecans

salt and pepper to taste
Cut ends off Brussels sprouts and cut into shreds with knife.

In nonstick skillet, heat butter and oil. Add pecans, cooking over medium heat one minute, or until lightly brown, stirring constantly.

Add Brussels sprouts, stir, and cook 15 minutes or until tender. Salt and pepper to taste.
Calories 112, Calories from fat (%) 51, Fat (g) 7, Saturated Fat (g) 2, Cholesterol (mg) 8, Sodium (mg) 49, Carbohydrate (g) 11, Dietary Fiber (g) 5, Sugars (g) 3, Protein (g) 4, Diabetic Exchanges: 2 vegetable, 1 1/2 fat
Terrific Tidbit: When purchasing fresh Brussel sprouts, look for a bright green color, without yellow leaves.
Serve Up Your Favorite Sides in Style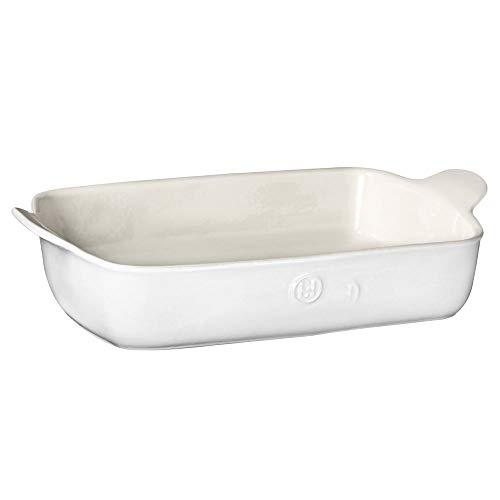 Modern Classics Large Rectangular Baker, 13 x 9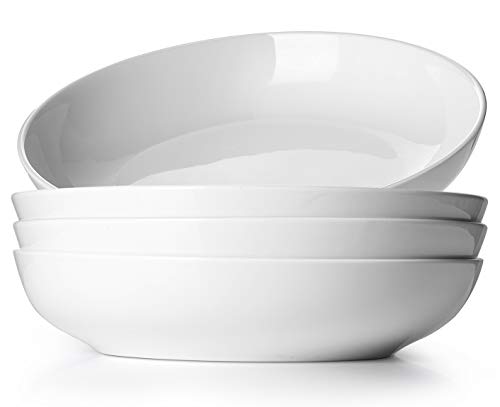 Serving Salad Bowls, 80 Ounces Large Ceramic White Pasta Bowl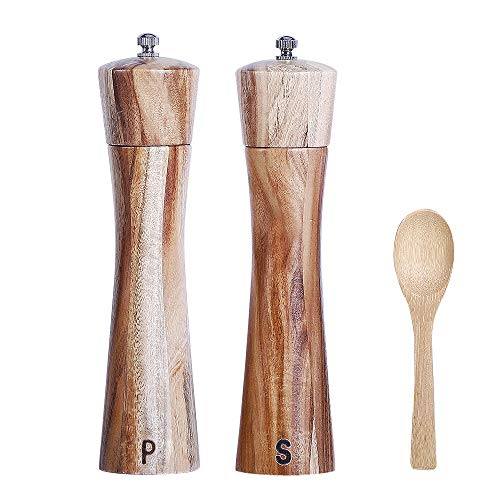 Wooden Salt and Pepper Grinder Set, Adjustable Coarseness

Good to Know – Brussels Sprouts Facts
Although they look like baby cabbages, Brussels sprouts are a different cruciferous vegetable, but in the same family
Your mom was right, they are very nutritious; low in fat and calories, cholesterol and saturated fat free, very low in sodium, and a good source of dietary fiber, vitamin C, and folate.
The best way to store Brussels sprouts is to refrigerate them in plastic bag up to 1 week.
Frozen Brussels sprouts work also, but fresh is best.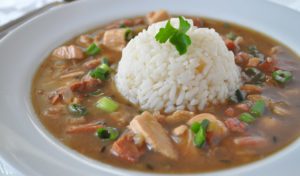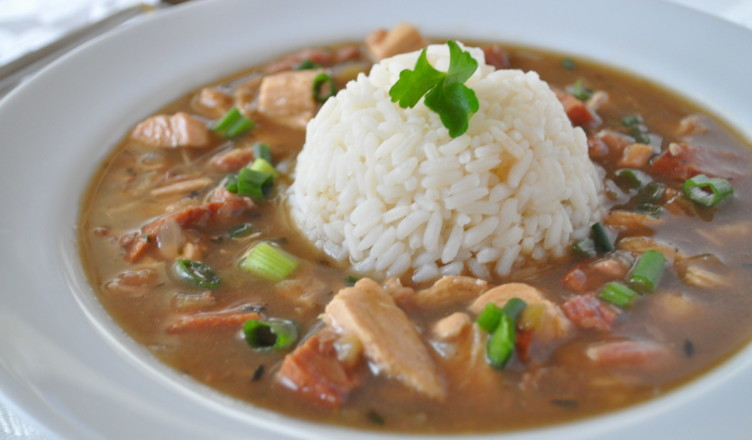 Southern Favorite Side Dishes and So Much More in Gulf Coast Favorites Cookbook
Don't believe what you grew up thinking about Brussels sprouts, as the Brussels Sprouts Stir is a seasonal standout. These savory sautéed veggies are not only extremely nutritious but they have a buttery flavor that cannot be beat. What I love about this dish is that it can be made on the stove, when your oven is occupied, you can easily whip up this delectable side!
With Holly Clegg's Gulf Coast Favorites cookbook  you get healthy Southern favorite recipes and even a healthy gumbo! Check out this unbelievably easy Chicken and Sausage Gumbo for a wonderful Winter weather one pot meal.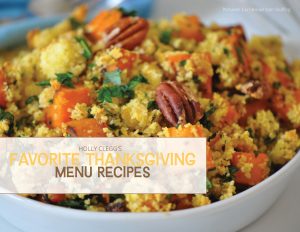 WHAT'S INSIDE:
Top Ten Time-Saving Thanksgiving Tips!!
Shopping List
Terrific Tips
Serving Suggestions
Nutritional Information
Holly included some of her go-to holiday tips plus shopping lists to organize this busy day along with her personal Thanksgiving menu. The only thing you will see missing is stuffing the turkey because Holly's son-in-law is always in charge of making a fried turkey!
Get All Holly's Healthy Easy Cookbooks
The post Fall in Love with Brussels Sprouts – Yes Really! appeared first on The Healthy Cooking Blog.
Fall in Love with Brussels Sprouts – Yes Really!