Fans Take Home Memories, Digital Images, But Miss The Tactile Pieces…Literally
The NFL is having a landmark year, and deservedly so. From recornd last second field goals, to New York having a pair of OT wins on a Sunday to Brady's return, the headlines keep coming. And we hope the NBA, MLB and the NHL and MLS and on and on keep oushing all their own marks. It's all good. We also have several new arenas, especially ones in Seattle and in Queens, NY, about to open. Amazing experiences for fans!
However this week I was reminded again of the gap that exists between the tangible past, and the excitement of the future in one of the simplest of ways…the literal takeaway from a memorable event, be it Broadway show, concert, kids event, sporting events what have you. If you were one of thousands who was there for Zach Wilson's first win at Met Life Stadium, or Brady's triumphant hurrah in Foxboro, or the Red Sox playoff triumph over the Yankees this week, you left with some things on your mobile device, some hi five's…and little else. Why? Save for a few suite tickets or a deep dive into some long lost concession stand ( I did find one Pats stub from a suite on ebay…one!), the move to mobile only ticketing, the lack of things like game programs for the sake of driving to a team or league owned app for information, left you without anything to take away, touch, and save. Those shared memories have to be in the cloud or in the mind, they could not be something that you randlmly find in a drawer or a scrapbook, or use as a bookmark, becuse the teams have decided they are not necessary any more.
And that's wrong, and by the way, very counterintuitive when you see the continued explosion in the collectable market for ticket stubs of all kinds for memorable events of the past.
Now I get it; there is a huge need by event organizers, buildings, teams to collect the data and the spending habits of those who are actually in the building. Do online, scan and it's all there. No issue at all, and very smart. It is the best way to know who is in, and also who is not, and how tickets are being shared and consumed.  Makes great sense. Mobile first also makes sense for those worrying about the environment, or even COVID issues to keep things touchless, which we all should. No thousands of pieces of paper being throw away or printed, saving a great deal of money. Then there is the cost of hard tickets; their design, their security and their waste sometimes; that also evaporates. Also how about the cost of mailing tickets? All of that is saved by the event, team or arena. And I am intrigued to see how the use of NFT's will create an added experience for fans to again gather memories and other key pieces of an event in a safe, secure and special way, all targeted.
Fast, easily transferable, more secure and a great data capture. All makes great sense. But why totally dismiss an industry built on tradition just because technology makes it easier.
There are two reasons why this came to mind this week. First my son, now home from school, is taking on the task of cleaning out his bedroom closet. In it he not only found a book of ticket stubs…he is 22…from events large and small throughout his life, but he also found an autograph book from the first time we went to Disney. It wasn't on his phone, he has scores of digital collectables and is of the age to embrace all the tech we have in a good way, it was in his closet, and it brought back a surprise rush of memories not for him, but for all of us. How special was that?
Then on Friday I was talking to my friend Sammy Steinlight, just catching up. Somehow we got on the ticket stub question, and while he too agrees there is a gap, he actually mentioned a great, creative alternative that he had seen…Rolling Stones guitarist Ronnie Wood has been hand designing, and signing, set lists from the Stones tour for fans who would like a keepsake from the event. Maybe they were pricey…around $100…but for a fan who wanted a tangible memory from an event, what a unique, on demand and creative way to have something to bring away that doesnt have to be tied to a mobile device. Aritists literally lead the way.
The tactile experince finds a way.
Now I have had lots of oushback from executives of every age on this topic. One executive pointed out that a team may have tried printable kiosks but it wasn't good business sense; another follower added that soccer clubs abroad will mail you a hard ticket as a memento if you write or email them (great idea!) and another said that it looked like the Final Four was moving towards mailing people hard tickets after the fact for a fee (another great idea!).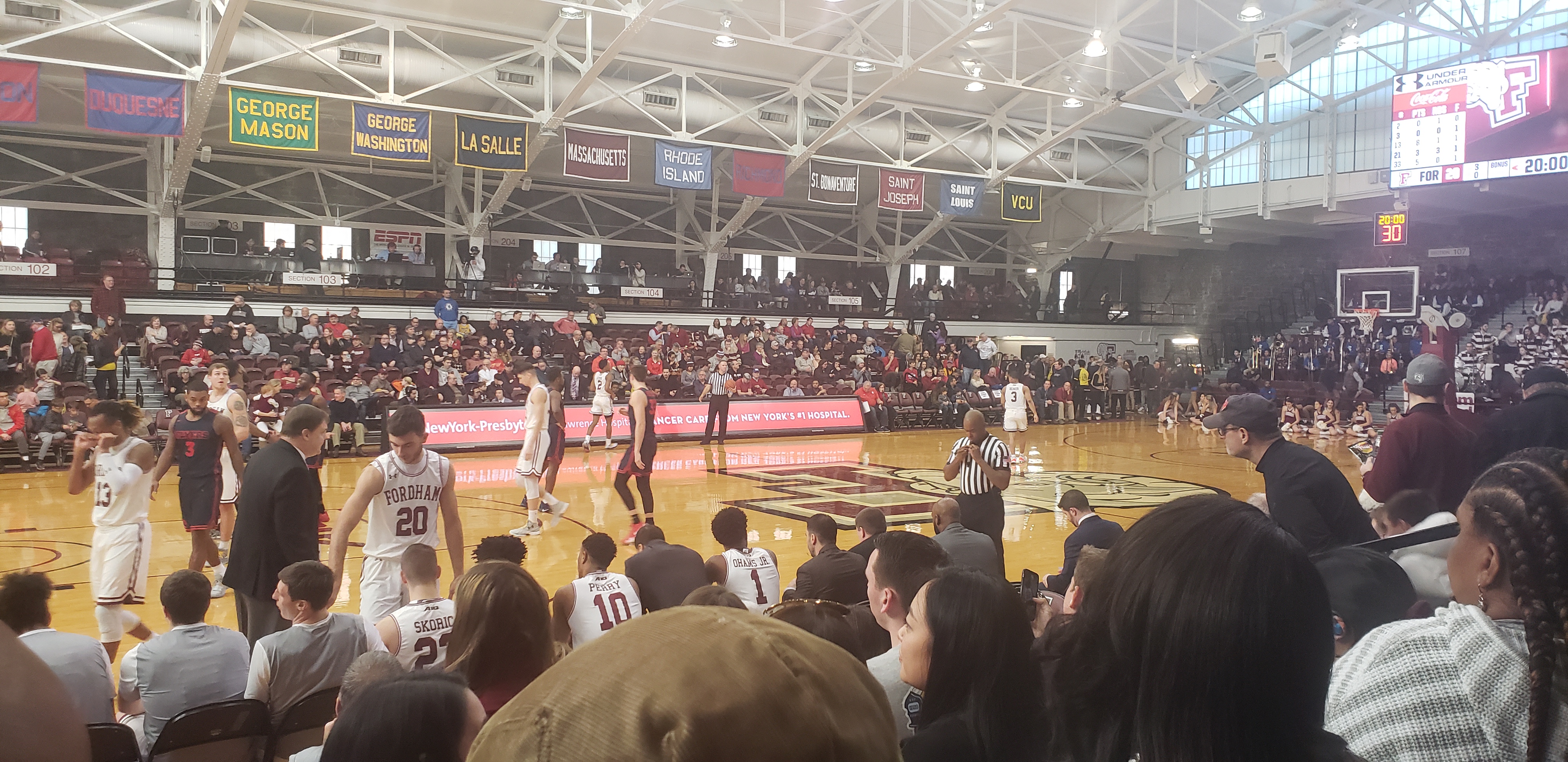 So here is the crux of the issue; in the rush for efficiency, maybe, just maybe, we are losing some of the personal touches that make up fandom. Sports remains a passion play as much as a business, and things like the request for a stub, or even a program or a scoresheet where you can have something in your hands to read or discuss with people around you during a live event, is something that we don't have to lose all together. Do I need a ticket stub for every Fordham basketball or Columbia football game I suffer through (yes at a Columbia game I got a game program and a ticket stub a few weeks ago,,,YAY!)? No. Would I like the option to have one? Yes. As sports becomes more global and events become more pricey; fans from around the world may only get one shot at going to a Madison Square Garden or a Met Life Stadium or a Staples Center or even a Broadway show, and they may, if they choose, want to save that memento to even share or be part of their narrative that enhances an experience ever so slightly. So why not give them the option, even post event?
Maybe there is a customer service desk after entering an arena, who can print a ticket on demand, or even hand over a hard ticket, not with a seat location, for only those who ask. There are scores of young artists looking to create content, why not take advantage of that local talent and do something on-demand in their vision? How about a code or a swipe where you can redeem points for a hard ticket or a poster? You don't need something high tech for that. Maybe there is a way to charge, a few dollars…new REVENUE STREAM…for those willing to receive a ticket in the mail after an event. It would be on demand only, so no extra printing thousands, just for those who want it. By the way, maybe, maybe that service is also sponsorable for even more revenue? Even better, since these are committed fans, maybe a note can go from the club to those fans thanking them for the extra effort to connect?
There was also an inference by one team official that a request for a ticket stub is actually out of touch with sports business today; very old school. Well here is also a news flash; the American consumer, especially one with disposable income, is getting older, not younger, so maybe listening to that audience with something small like this, that increases the longer lasting tie to fandom in a tangible way, makes sense. Show and learn about digital ticketing, yes, but don't forget to do the little things either.
Lastly, in the whole scheme of billions going into sports business, this is not something that is game changing. There are certainly bigger issues to deal with for the consumer enhancement experience. However sometimes we forget about doing the little things, and someone asking, and receiving, a hard piece of paper as a takeaway, is maybe a little thing that we shouldn't lose in the effort to be fast and mobile.
I love innovation and disruption and learning; but let's not lose little traditions along the way. Even simple ones like a stub. It becomes part of the storytelling experience, and storytelling is what leads to passion in sport; you can't always do things with a swipe.
I'd say that's just me, but from the numbers of people who took the time to join in, it seems like I'm not alone.
Onward!
Fans Take Home Memories, Digital Images, But Miss The Tactile Pieces…Literally