Fractured Canyon Wall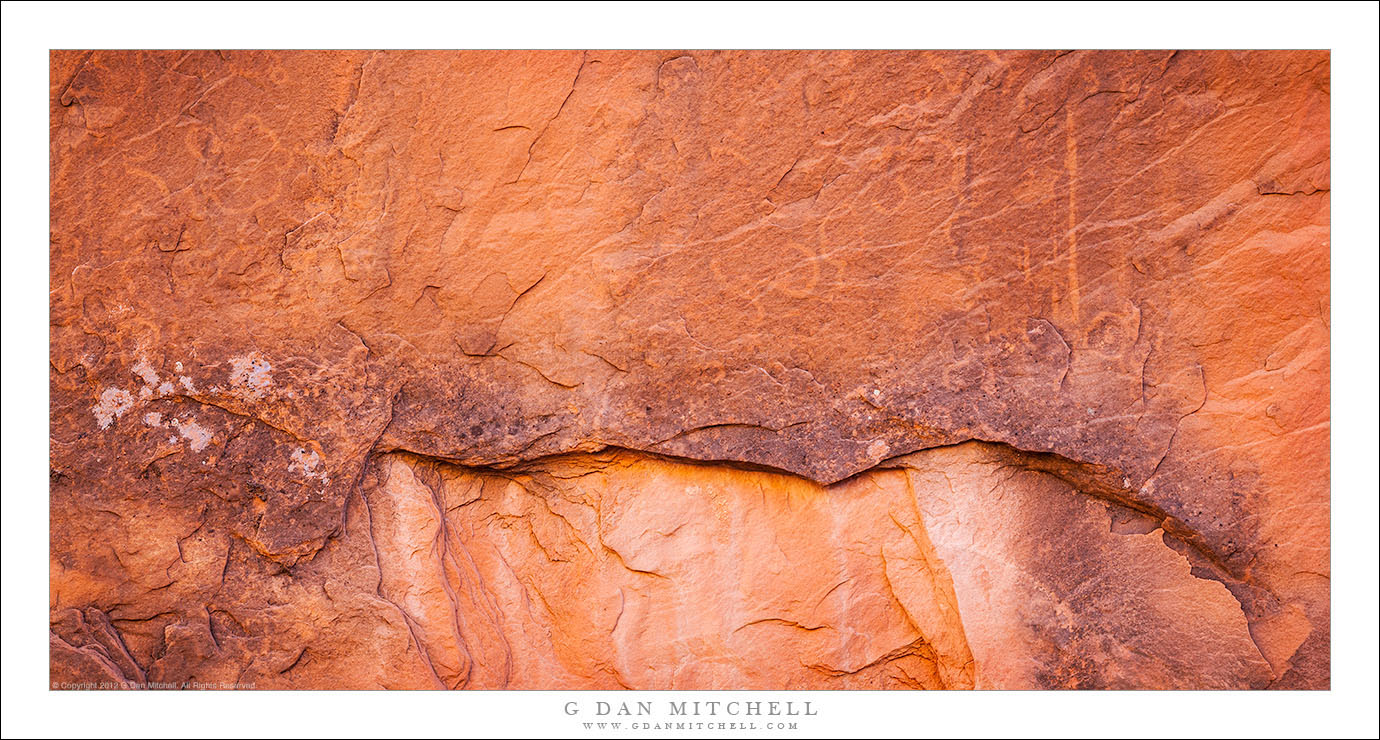 Fractured Canyon Wall. © Copyright 2012 G Dan Mitchell – all rights reserved.
Fractured canyon wall detail.
With this photograph I believe I'll conclude my nostalgic return to photographs from my 2012 autumn visits to Utah. It was a special autumn for my in Utah, as I was able to visit twice for a period adding up to almost a full month. On the second visit I was able to travel into some out-of-the-way locations, a few of which were shared with me by people who live and photograph there. That was quite a privilege. It has been too long since I've photographed there. Perhaps I can return next year?
This is simply a bit of canyon wall, and the specific location is hardly relevant at all — you can find rock like this all over Utah. Part of what attracted me to this little vignette was the boundary between darker old rock and the lighter rock below where some of the older material has obviously broken away. The surface of the upper, darker area is fascinating to me, and a close look reveals remarkable colors, textures, and shapes on its surface.
---
G Dan Mitchell is a California photographer and visual opportunist. His book, "California's Fall Color: A Photographer's Guide to Autumn in the Sierra" is available from Heyday Books and Amazon.
Blog | About | Flickr | Facebook | Email
Links to Articles, Sales and Licensing, my Sierra Nevada Fall Color book, Contact Information.
Scroll down to leave a comment or question.
---
All media © Copyright G Dan Mitchell and others as indicated. Any use requires advance permission from G Dan Mitchell.
The post Fractured Canyon Wall first appeared on G Dan Mitchell Photography.
Fractured Canyon Wall