Full Moon in Sagittarius Tarot Spread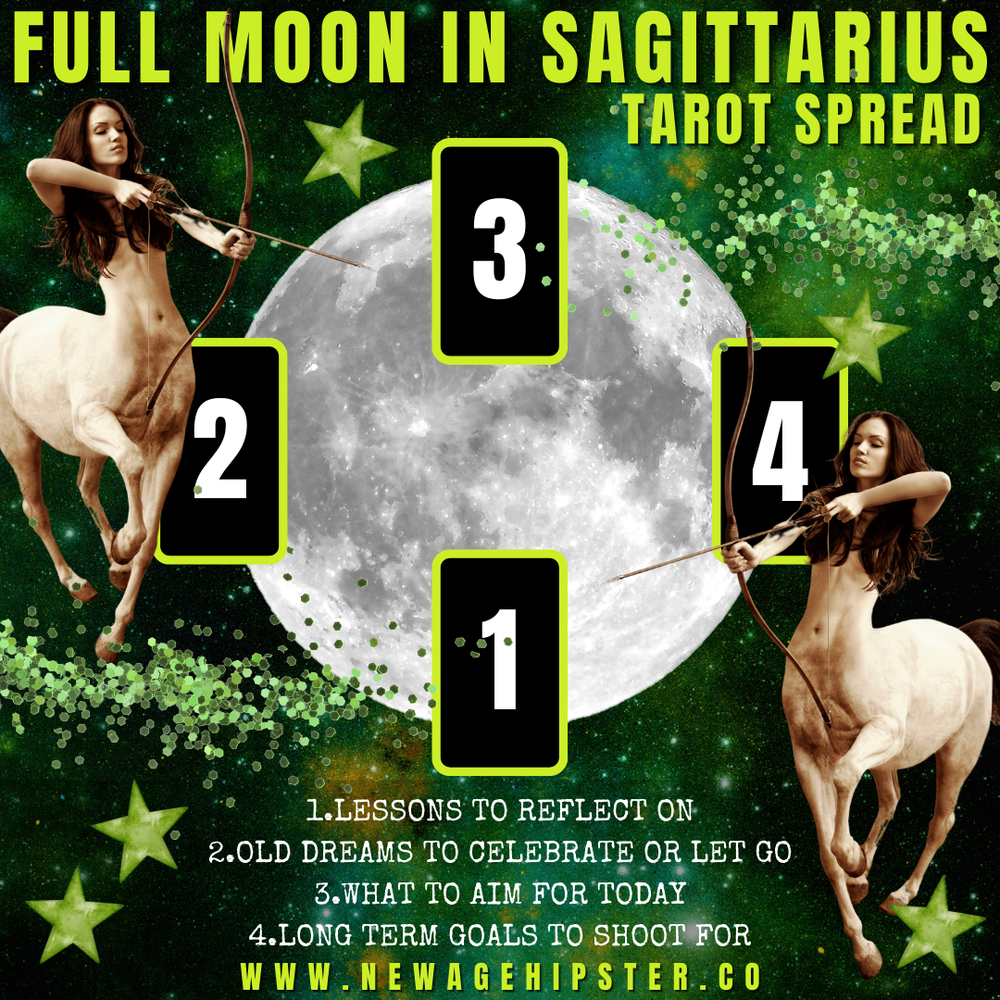 Sagittarius is the archer or centaur of the zodiac, always pointing, aiming and firing in the direction it wants to go.
And the Full Moon in Sagittarius is the perfect time to check your aim before you let those arrows fly.
Many of us love a good vision board, manifestation spell or goal setting ritual, but how often do we revisit our goals, dreams and desires to make sure they are still what we really want?
And how often do we revisit them to make sure we are still aiming straight?
I don't know about you, but on many occasions I've written out my big dream, set some goals and gotten to work, only to realize a few months later I've gone waaaay off track.
I've also found myself pursuing dreams that I thought I still wanted to reach, only to realize my heart wasn't in that path anymore, even though my feet were still moving in that direction.
This full moon in Sagittarius is time to pause and check in with where you're aiming.
But it's not just about goals. Check-in with your intentions, your words, if your actions are in alignment with what you say.
Are you becoming the person you want to be?
Take some time this full moon to also celebrate your accomplishments. All the goals you've reached, all the targets you've hit, regardless of if you want to keep going that way.
The best time to use this spread is within three days after the Full Moon in Sagittarius, but you can really use it anytime you want to check your aim.
Also, check out the Sagittarius Season Tarot Spread for more Sagittarius vibes!
So go ahead and grab your deck, tarot, oracle, angel, whatever you have, and let's point those arrows!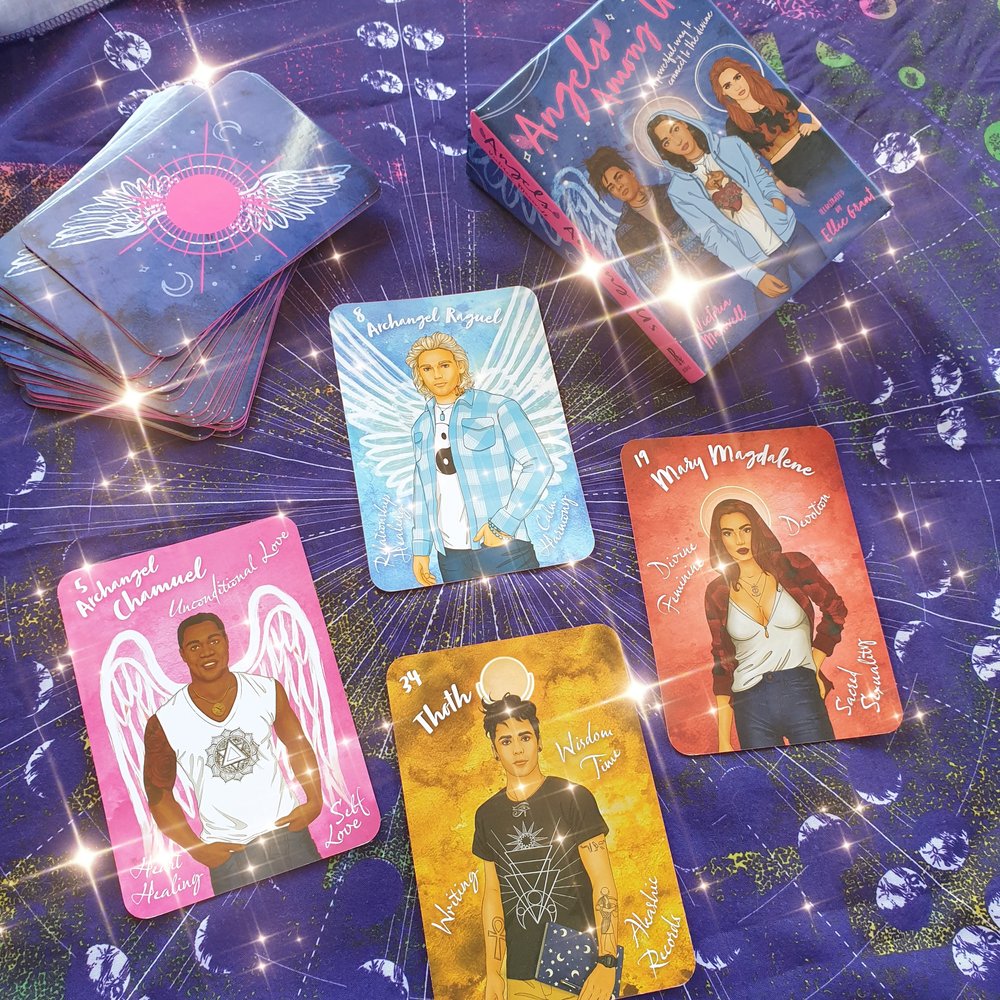 1.lessons to reflect on
2.old Dreams to celebrate or let go
3.what to aim for today
4.Long term goals to shoot for
If you found this spread useful be sure to check out my free e-book Tarot Spreads You Can't Live Without and if you share your spread on socials please tag me - I'm @newagehipster333 on IG and @newagehipster333 on FB and I'd love to connect and see your readings! :D
With love, light and good aim,
Vix
x
Full Moon in Sagittarius Tarot Spread