Full Moon in Scorpio Tarot Spread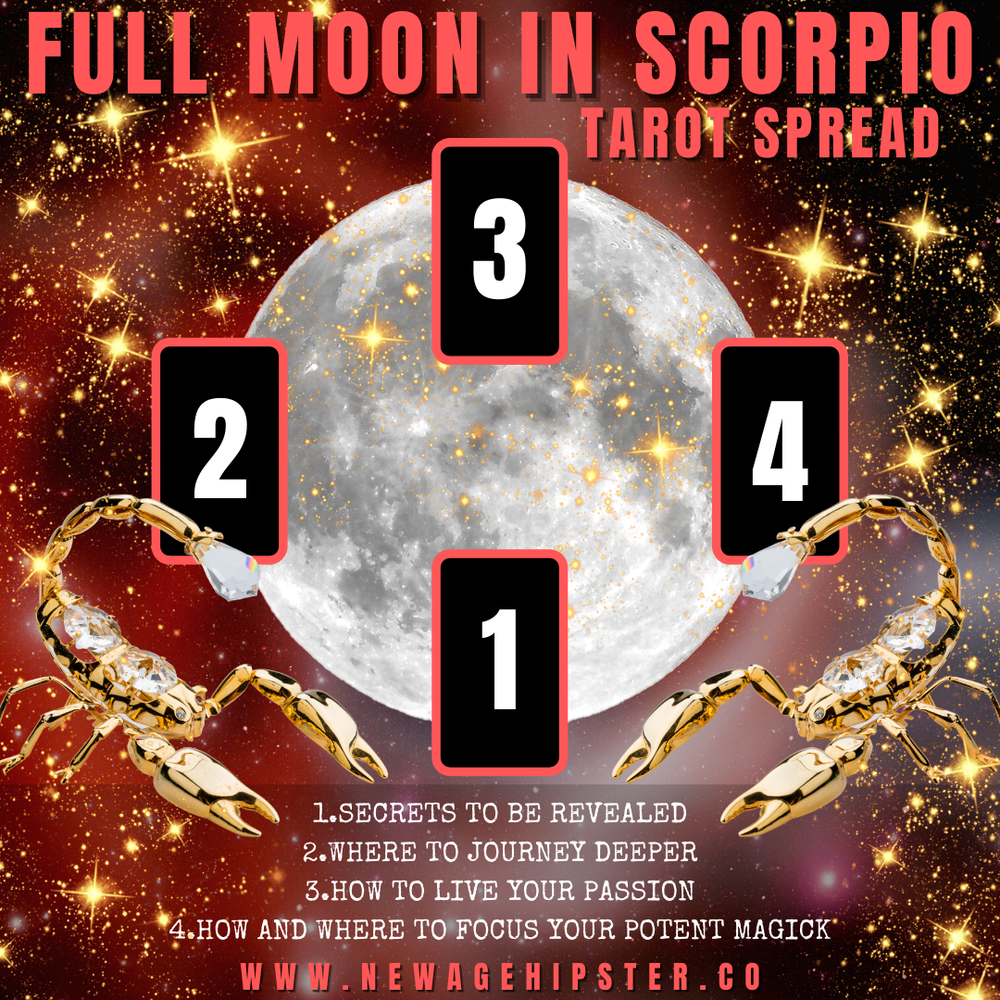 There is just no denying the power of a Scorpio Full Moon.
If you want to dive deep into your own subconscious, your baggage, your past lives, this is the moon that can get you there.
If you want to release and let go, once and for all, this is a powerful time to do it.
And if you want to activate your power, passion and purpose, just say the word!
The Full Moon in Scorpio is one of the witchiest, darkest, deepest moons and although it may have some of us gritting our teeth and hoping the dreamscape doesn't get too weird (it probably will, let's just go with it!), this moon can be used by all of us - shadow workers, lightworkers, witches, hard-core esoteric practitioners and baby witches alike.
The Scorpio Full Moon opens up a deep portal within our own beings, our own subconscious, and we can choose to dive deep for pearls of wisdom, answers to our biggest questions and knowledge of who we really are, what we're really doing here.
This moon invites you to activate the dormant power residing deep within you, but for most of us, that power is so deeply buried within our being it takes a deep dive, lots of courage and strength to reach it.
Some people can't wait to get their witch on and navigate the power and depths of the Scorpio Full Moon, but if all that sounds a bit too much, I've got you. You can also use this time to simply just rest and be. Get off socials, turn off the telly and reconnect with your own being in whatever way that is for you. Meditate, journal, take a long walk or even better, a long bath. Glass of red wine or cordial option.
However you choose to do the Scorpio Full Moon is all good. Do your rituals your way, go as deep as you choose to. Do you.
The best time to use this spread is within three days after the Full Moon in Scorpio, but you can really use it anytime you want to move back into alignment and balance.
Also, check out the Scorpio Season Tarot Spread for more shadowy transformative vibes!
So go ahead and grab your deck, tarot, oracle, angel, whatever you have, and let's go deep!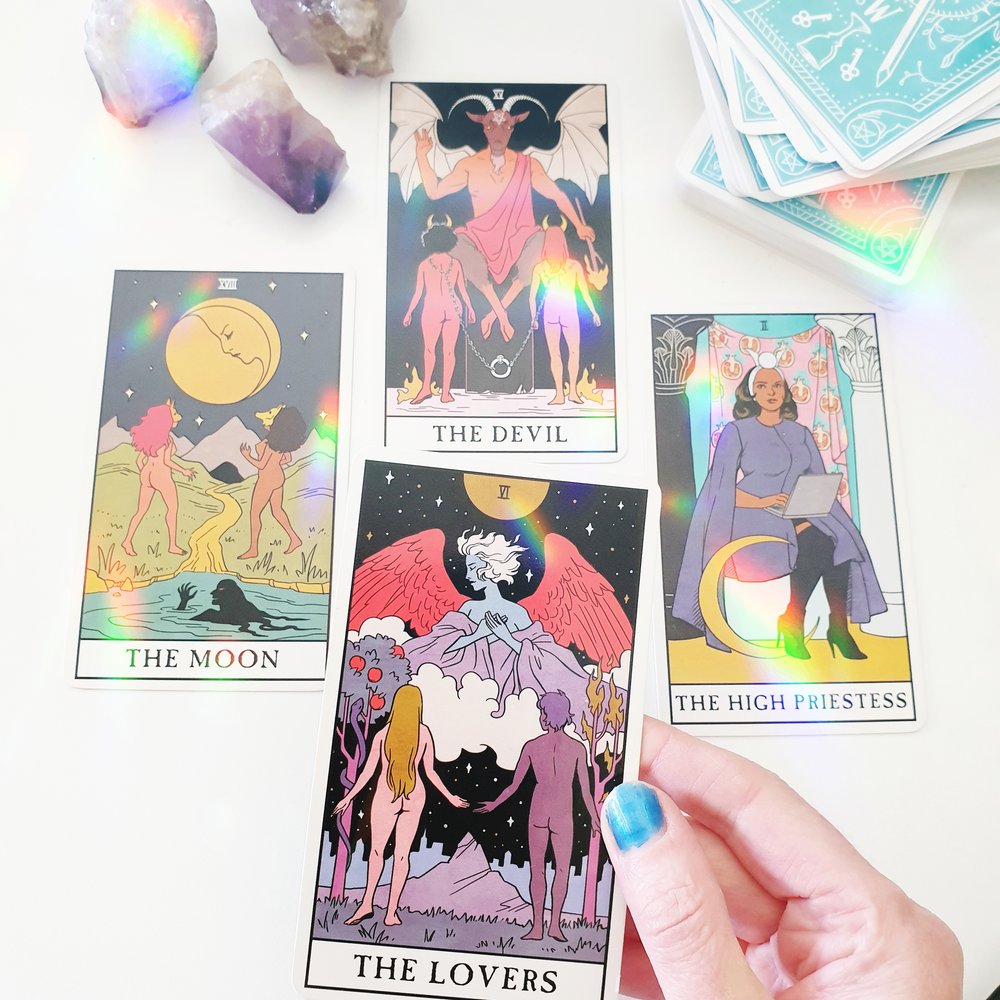 1.Secrets to be revealed
2.Where to journey deeper
3.how to live your passion
4.how and where to focus your potent magick
If you found this spread useful be sure to check out my free e-book Tarot Spreads You Can't Live Without and if you share your spread on socials please tag me - I'm @newagehipster333 on IG and @newagehipster333 on FB and I'd love to connect and see your readings! :D
With love, light and deep diving,
Vix
x
Full Moon in Scorpio Tarot Spread