For CrossFit Games Finalist Samuel Kwant, Fitness Is a Family Affair
CrossFit athlete Samuel Kwant first qualified for Regionals in 2014, after having just turned 18 years old. He made fast work of it then, making it to the CrossFit Games at twenty-years-old, the youngest individual male to compete in 2016. Kwant did it again, qualifying for the Games once more in 2017, placing 20th, but in 2018 a knee injury took him out of Games contention. Kwant is 24-years-old now and has racked up three top 20 finishes at the Games and four top 20 finishes worldwide in the open.
He's also racked up a few other things: A wife and a baby.
Sam met his wife, Alyse, running high school Cross Country. The two married and welcomed a baby boy, Layton, in November. Since then, Kwant hasn't competed in any major events, but that didn't stop him from earning his way to 4th place in the 2020 CrossFit Games Stage One.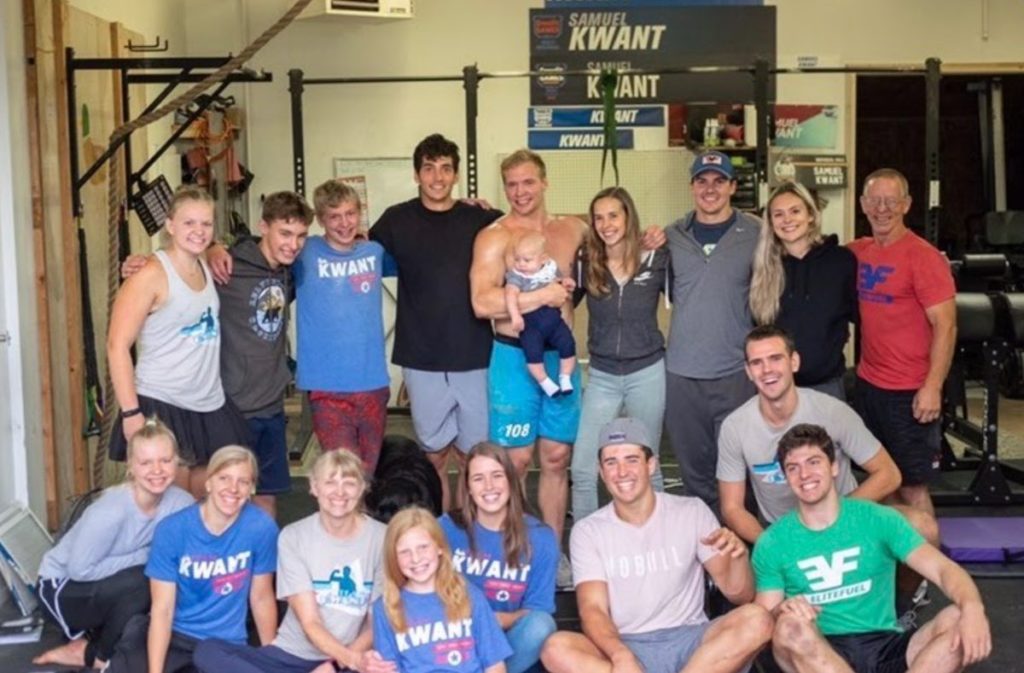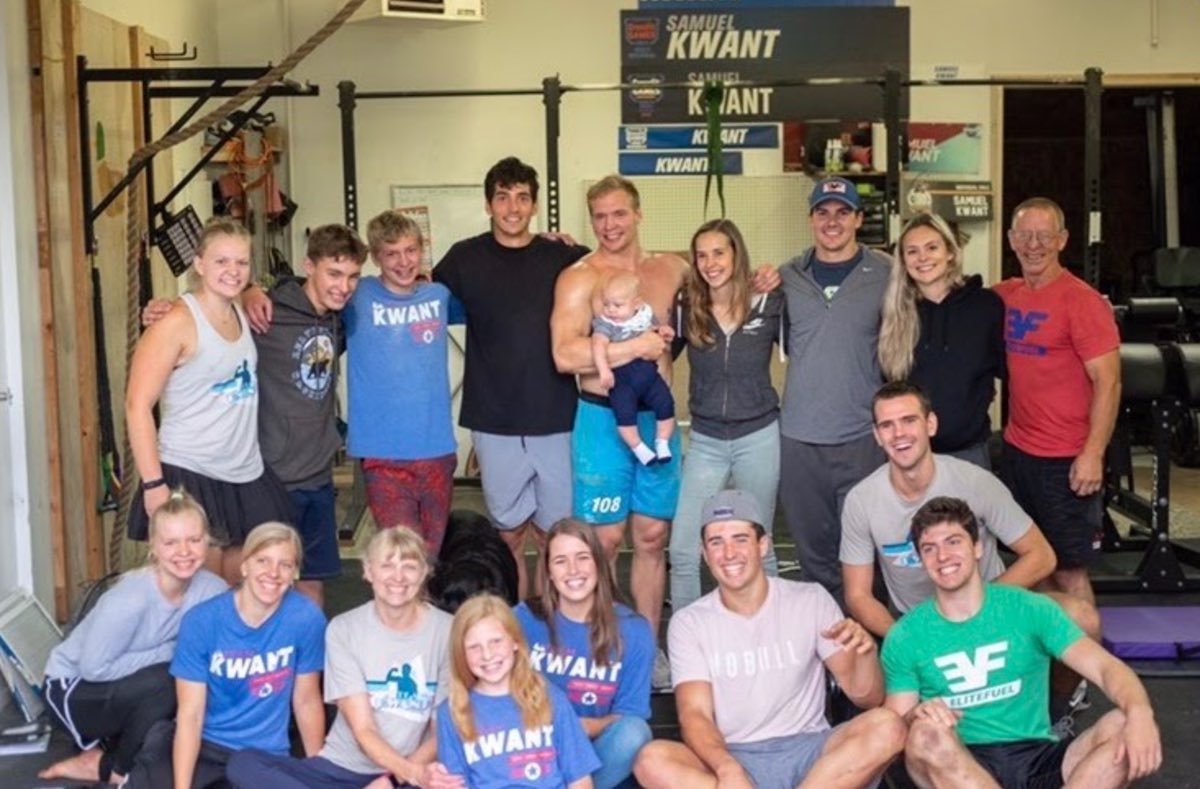 "I'm happy overall with fourth. I'm disappointed in a few of my finishes, the Fran one and the HSPU one. For that Fran one, I didn't have the best game plan going into it. My coach tried to change my mind, and I just didn't listen to him so that's on me," Kwant told me on a phone call, his wife joining in behind him.
A CompTrain athlete, Kwant's coach is Harry Palley, which is great because Kwant only trains at home now. Well, kind of.
"My home gym is actually my parent's home gym," Kwant told me.
Samuel Kwant's Training Routine
Every day, with the exception of the one day that he coaches at Mallard CrossFit, Kwant packs up and heads out to his parent's home to train. In the morning, one or two of Kwant's six siblings join him. Then Kwant goes home to eat, rest, and recover. He returns in the afternoon, where for round two Kwant works out with his parents.
"I have six siblings, so there's seven of us in total. Four of them do CrossFit and there is always someone to jump in on a WOD with me. Then, later in the day it's my mom and dad," Kwant said. Kwant's wife, Alyse, joins in on the fun too, bringing the baby to the garage. "Someone will take him and watch him, or he just hangs out."
In fact, Layton was there all weekend while Dad worked his way to yet another Games invite. At the end of the weekend, Kwant found himself with 449 points, a comfortable fourth place finish above Jeff Adler, by 29 points, and earning him a $50,000 payout.
Right there in his parent's garage, Kwant took 3rd in the 1,000 meter row, finishing in 2:53:30, and 3rd again in the handstand hold with a time of 1:32, just three seconds shy of matching Mat Fraser.
But Kwant wasn't out there alone. All weekend long, Kwant had a cheering section. His parents, his siblings, his wife and of course, Layton, were out there cheering him on.
"Alyse is always there. She's a huge support. Whether she's working out with me, or just cheering me on, mentally, or just supporting me, she's huge," Kwant told me. But Kwant knows that not everyone sees him the way his wife sees him.
"When I first came to CrossFit, the big thing was how young I was. It felt kind of nice because no one is impressed. You're the young kid there. There wasn't really any pressure to perform. If you do good, okay. If you do bad, it's whatever. And that's kind of nice," Kwant remembered.
But now, with a few years of Games under his belt, a handful of top ten finished, and a little boy looking up at him, Kwant doesn't see it exactly the same way.
"It feels good to get to where I am now. Now I gotta get on the podium, that's my focus now is to get on that stage," he said. "That's it. That's my goal. Go to the podium. No reason why I shouldn't be on it."
The post For CrossFit Games Finalist Samuel Kwant, Fitness Is a Family Affair appeared first on BarBend.
For CrossFit Games Finalist Samuel Kwant, Fitness Is a Family Affair