Goddess Lakshmi & Prosperity Consciousness
"Prosperity now! Stay in gratitude for all you have, no matter how much. Remember that prosperity is not a number; it is a state of being."
That's the oracle message Lakshmi brings through via the Angels Among Us Guidebook.
Lakshmi is a familiar goddess to most of us on the spiritual path. She's the one we call upon when we need some help bringing in a bit more bank.
Prosperity spells, money magick and abundance rituals are often one of the first places we start on our magickal journey.
And for good reason! We live in a world where the energy exchange for just about anything and everything is via cold hard cash.
So whatever it is that we want or need for our basic survival, to be a little more comfortable or to help us with our big purpose work, it usually takes money.
But it's only when we start to really dive into the prosperity work that we realise it's about so much more than money.
Prosperity isn't just money your pocket, it's a consciousness, a way of being, a way of living and moving through the world.
From the Angels Among Us Guidebook:
"Goddess Lakshmi is the Hindu goddess of prosperity, fortune and beauty. She is respected and revered in the Buddhist and Jain paths as well as in new age and other spiritual belief systems. Lakshmi is the goddess of wealth and can be called upon for any issues relating to money, finances, abundance and material wealth. Connecting you to the energy of prosperity consciousness, Lakshmi shows you that money is energy and that true wealth and abundance is not about how much money you have in the bank, it is a feeling, an energy, a way of being."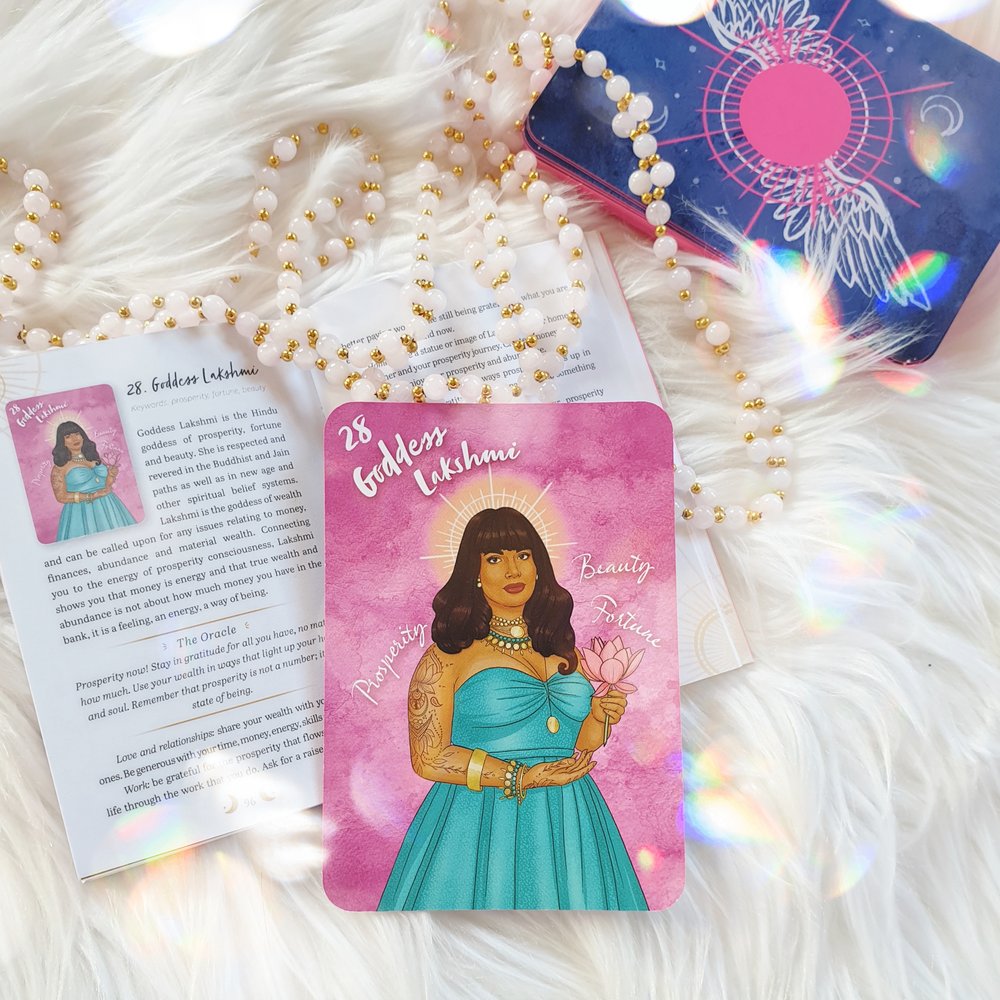 If money alone was the answer the richest people in the world would also be the happiest, healthiest and most fulfilled. We all know that's not true, and yet many of us still act as if money is the answer to all our problems.
And yes, if you're struggling to pay rent right now, money is going to help you, so call on Lakshmi and ask her to help you!
Goddess Lakshmi can absolutely help you with any financial situation, so call on her and ask her to shower you with her blessings.
But there's another level to her magick and that is the activating of prosperity consciousness.
This happens when we fully open our third eye to all we already have. When we become conscious about our own money journey. When we start to spend our money on things we really need and value. When we are willing to share our wealth to make a positive difference in the lives of others.
Prosperity consciousness looks like gratitude, inner peace, positive relationships, attracting opportunities that can help you live your purpose. It's living your life knowing that you will always have what you need, trusting the divine and honouring the earth and others by using your wealth for good.
And it's about being open to prosperity coming into your life in ways you never even expected!
If you'd like to connect deeper with the energy of Lakshmi, grab your deck - tarot, angel, oracle, whatever you have, and take some time to work with Lakshmi's questions and prompts below.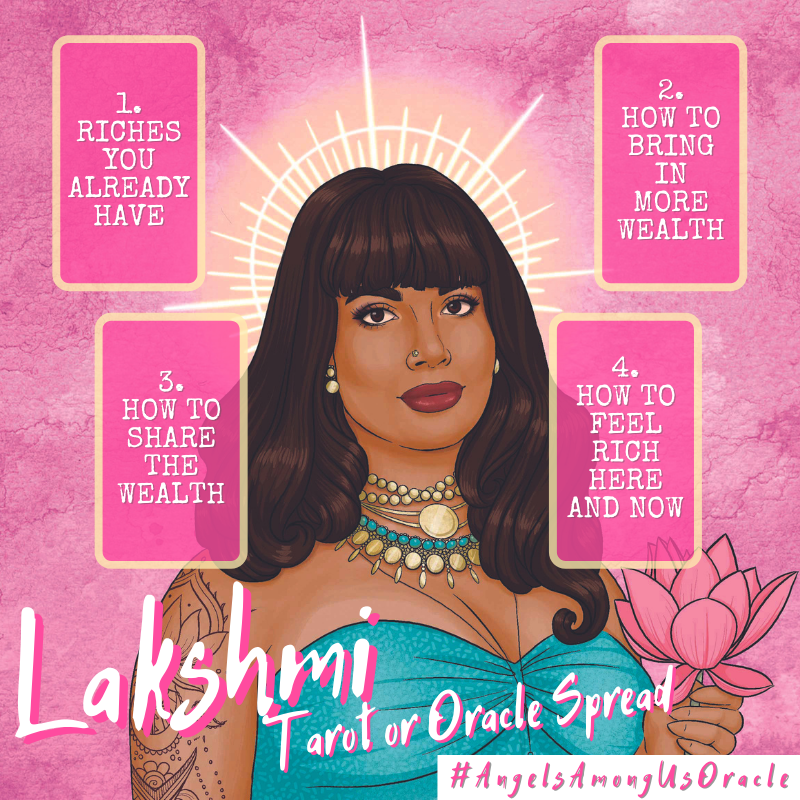 1. riches you already have
2. How to bring in more wealth
3. How to share the wealth
4. How to feel rich here and now
If you share your readings with this spread or the Angels Among Us Oracle on socials please drop me a tag so I can find you and say hey! I'm @newagehipster333 on IG and @newagehipster333 on FB and I'd love to connect and see your readings! :D
With love, light and prosperity,
Vix
x
Want to dive deeper with Goddess Lakshmi and Prosperity? Check out these courses:
Goddess Lakshmi Kit | Meditation, Workbook + Video Lesson
22.00
sale
#MoneyLove Self Study Online Course
Sale Price:
44.00
Original Price:
55.00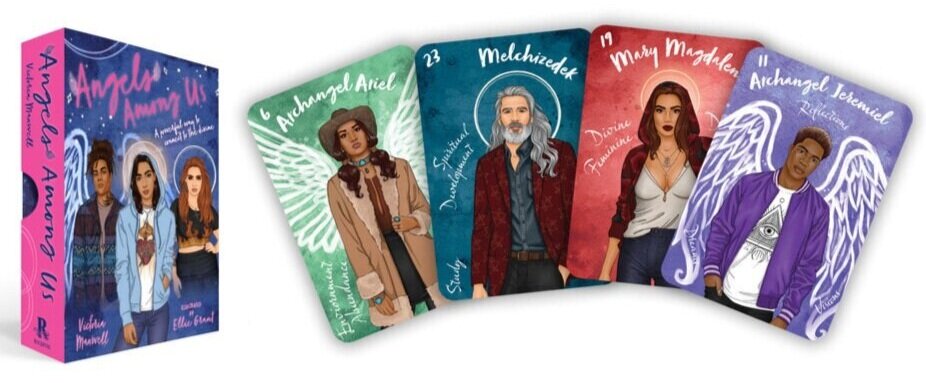 Grab the deck!
Amazon US
Amazon au
Amazon UK
Barnes and Noble
Book Depository
Booktopia
Goddess Lakshmi & Prosperity Consciousness