Heart Healthy Summer Sides for Outdoor Cooking – Your BBQ's Perfect Pair!
Top Summer Sides Make for Your Outdoor Cooking
Nothing kicks off the start of summer like a good old-fashioned outdoor cooking BBQ – the perfect way to relax with your family and enjoy a beautiful summer afternoon! Most people can grill a hamburger or chicken pretty easily, but what side dishes are the BBQ's perfect pair? The grilled meal is never complete without heart healthy summer sides and these recipes complement any barbecue style while reflecting the fresh ingredients of the season.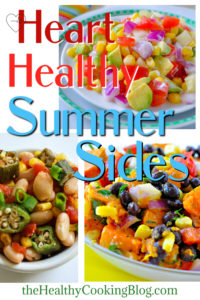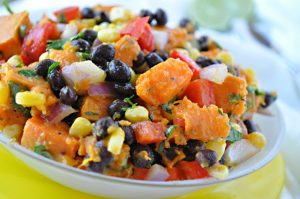 You won't miss the may in this show-stopper recipe, Southwestern Sweet Potato Salad. This dish is full of heart healthy fiber from the super nutritious sweet potatoes, bell peppers, and beans. Tomatoes and sweet potatoes are rich in carotenoids (phytonutrients that turn into Vitamin A in the body) are powerful antioxidants with anti-cancer, anti-oxidant, and immune boosting properties. They often give fruit and vegetables their red, orange, or yellow color.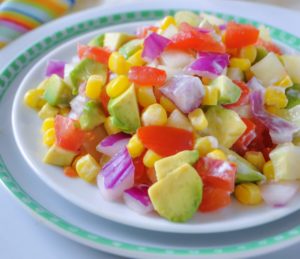 Cool Corn, Cucumber and Tomato Salad is Your BBQ's Perfect Pair
Is there anything better than crisp in-season vegetable recipes on a warm day? This fresh heart healthy Summer side Corn, Cucumber and Tomato Salad recipe will be one of your favorite dishes to throw together, making it BBQ's perfect pair.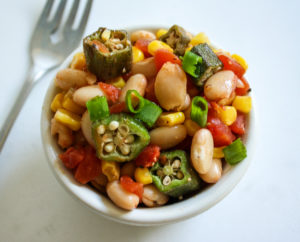 Seasonal Fresh Veggies Make this Delectable Heart Healthy Summer Side
Succotash is one of those recipes you can add extra seasonings and veggies. The basic definition of succotash is a stir-fry with corn, lima beans and other shelled beans but get creative and try Holly Clegg's  delectable version, Southern Okra Succotash recipe. Add your own favorite veggies to make this heart healthy Summer side!
Our Favorite Heart Healthy Tools to Whip Up these Recipes
NutriBullet Blender

OXO Good Grips Swivel Peeler

Over The Sink Stainless Colander

Want More Heart Healthy Recipes? Simplify Weekly Meal Planning with Holly's Diabetic Meal Plan Downloadable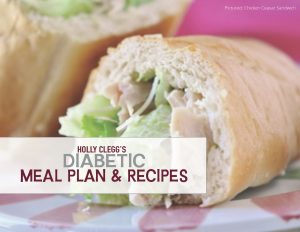 Can you eat delicious food that is also good for you? Of course! Diabetic friendly, heart-healthy meals definitely do not have to be boring and tasteless. This Diabetic Meal Plan & Recipes Downloadable is your easy go-to guide to meal planning diabetic meals the whole family will love. This comprehensive guide includes 13 weekly recipes, from dinners, lunch, snacks and dessert.
Get All Holly's Healthy Easy Cookbooks
The post Heart Healthy Summer Sides for Outdoor Cooking – Your BBQ's Perfect Pair! appeared first on The Healthy Cooking Blog.
Heart Healthy Summer Sides for Outdoor Cooking – Your BBQ's Perfect Pair!