How Much Do You Value 'Me Time'? Keri Hilson Says She Could Live In Separate Houses From Her Husband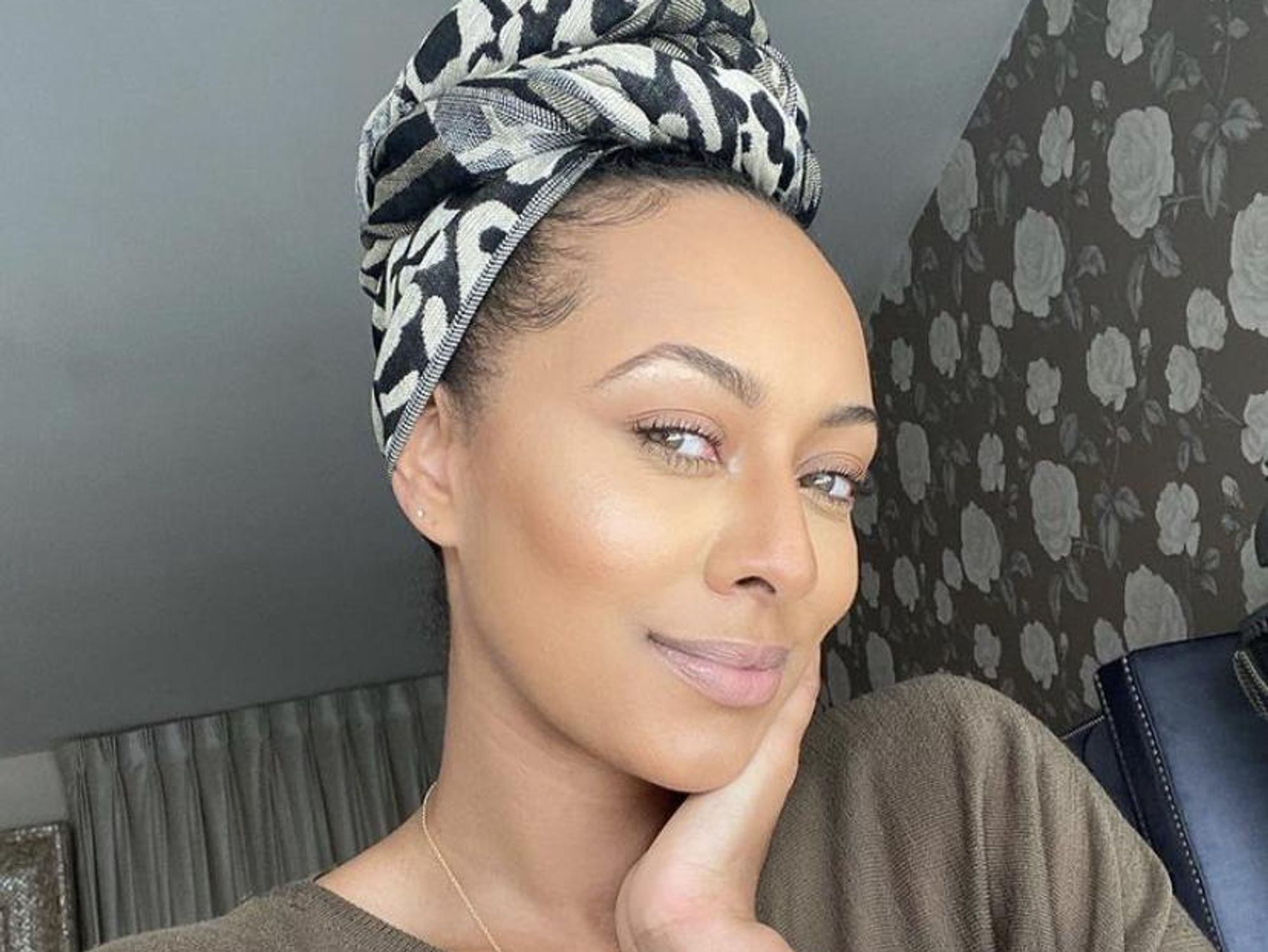 ---
Miss Keri baaaby is back, y'all! Back like she never took a break from us. But this time, she's not on the microphone explaining how to "Pretty Girl Rock", instead Keri Hilson is on the big screen as the leading lady for the TV One's Don't Waste Your Pretty—the film adaptation of Demetria Lucas' book, which follows Keri's character as she gears up to find love again.
She also stars in the upcoming Lifetime TV film A Seven Deadly Sins Story: Lust and Envy, based on The Seven Deadly Sins books by author Victoria Christopher Murray.
So, sis has been lowkey bookedT and busy m'kay!?
After a breakup and two-year hiatus from social media where she believes "the criticism and the praise can be equally dangerous," Keri has resurfaced for air, where she says she feels "clearer, better, more self-aware and more confident."
But it was in a recent interview with Hello Beautiful that grabbed our attention. When asked about what she learned about inner beauty while filming, it was her who suggested that she should allow more time for love.
"I think I learned that I should take a little more time for love. I should put myself in positions a little more often but I won't do online dating. I've never felt moved and it's just not for me. As a celebrity, I never felt the need to go that route and I don't think it's very wise."
She continued:
"I'm like Mykah Jones (her lead character) in that I love myself, I love my singleness and I love my alone time. Even if I were with someone, I still need me time a lot to the point where I could probably live in two separate houses with my own husband. I've done two separate countries for over a decade. I want to put myself in a position to find that partner and maybe accelerate the process in-between because I'll go years in between relationships."
Believe it or not, living separately in marriage, is becoming more and more common among modern couples. It supposedly gives people all the advantages of autonomy, or doing what you want in your own space, while maintaining the pleasures of intimacy with a partner.
But research points to otherwise; a darker motivation: people can end up living apart because they feel anxious, vulnerable, even fearful about living with a partner. And, despite living apart together, women still often continue to perform traditional roles.
And Keri has never been known to be shy about her dating life and how she chooses to move within it, as she has been on a mission to normalize dating as you want it to look like. She is also a firm believer in space and maintaining it until you're good and damn ready to have someone infiltrate it, as she wrote on Instagram:
"I'm single by choice. I believe in reflecting, growing, & healing in between relationships. I don't Tarzan swing from vine to vine out of fear, loneliness, ego, or validation cuz I truly enjoy my life by myself, too. I'm not waiting or looking. The right one will find me when it's time. I'm just focused on being the best human I can be. #truestory"
--
Regardless of anything to do with relationships, we are just happy to see her return happy, filled, and at peace. Welcome back, queen!
Are you a member of our insiders squad? Join us in the xoTribe Members Community today!

Featured image by Keri Hilson/Instagram
How Much Do You Value 'Me Time'? Keri Hilson Says She Could Live In Separate Houses From Her Husband