Innovative health store Rawganic opens in Dartford
In November Dartford welcomed a new organic store in the shape of Rawganic, opened by Kim Goodger, who says the business is innovative and diverse in its approach.
"Rawganic was an idea I had about two years ago, but COVID got in the way," explains Goodger, who owns a hair salon nearby. "I was making an effort to live more sustainably and wanted to encourage my community to do the same. I have owned and work behind the chair in my hair salon for almost 13 years and we make sustainable decisions, so it made sense to open another business doing the same."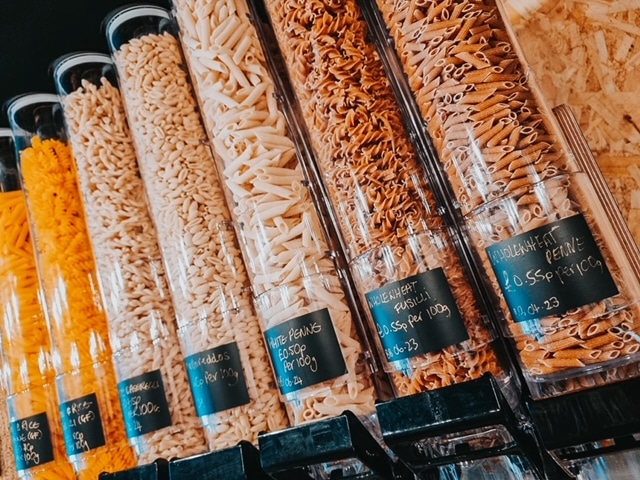 The store has a 'huge' zero waste dispensary with over 60 varieties of dried foods as well oils and vinegars. It stocks local organic fruit and vegetables, local cheeses produced in Kent and a small selection of organic pre-packaged food.
Rawganic also offers a household and beauty area where customers can refill household cleaning products, fabric liquids/softeners, shower gel, deodorant and reusable make-up pads as well as sandwich wraps and snack bags.
"Our priority is to use local suppliers, independent businesses and British growers," says Goodger. "Our main wholesaler has an ethical background as well and everything has to be cruelty-free, fair trade and, of course, organic.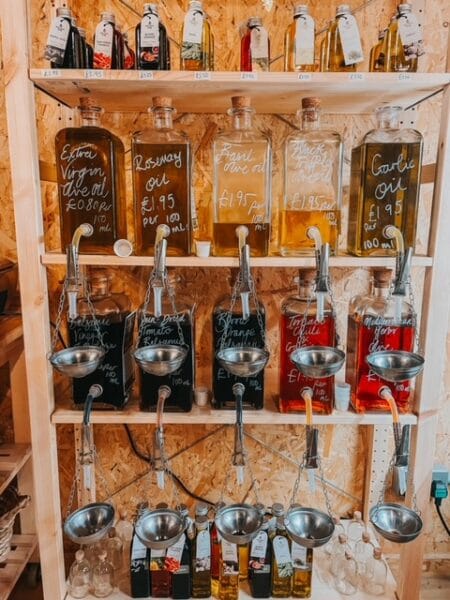 "Our ethos is to encourage our community to make ethical and healthy lifestyle decisions whilst having little or no impact on those that grow and produce our products, as well as the planet."
She describes Rawganic as 'cosy', at just under 600sq feet in size, with a natural untreated look, using chip board and the original tiling. The furniture is all natural wood, and most was purchased from charity shops or Facebook marketplace. Plants provide an 'outside/inside feel – we just love what plants do for our mood and environment'.
"Our community has been so supportive," Goodger says. "Every customer that comes in is always so complimentary and kind. There's been lots of sharing on Facebook and social media to help get the word out there. Dartford is a real mixed bag of people so I was confident it would be well received by all."
Goodger plans to take part in and support local wellbeing events and hold stalls at local fairs, and says that if Rawganic is successful she would like to open more branches. "I've had so much fun sourcing the products, researching suppliers and meeting people."
The post Innovative health store Rawganic opens in Dartford appeared first on www.naturalproductsonline.co.uk.
Innovative health store Rawganic opens in Dartford