Watchdog Report EXTRA: February 24, 2019 EST 05.05.00 I go when you cannot – Celebrating almost 20 years of weekly publishing
See you next week (I must raise money and it is slow going and hope if you can for the coming year because I am trying to get a fiscal cushion. Since I may have to have a surgery in the future and would be out of action for a while, I wish it were otherwise and hope you can help and PayPal is an easy method to show your support Thank you) and hope you will consider supporting a reliable news service and keeping me in the field and I think over the years I have done my best work covering Jackson health System and the school board and these still need to be monitored and hope you will help. If you are no longer getting the WDR please send me an email after my internet service earth link account was hacked by a foreign actor a few months ago and the cost for the IT was not cheap. Thanks for all the past support! Please if you can use PayPal it will be most appreciated, and I need some help! Thank you.
>>>>Further today is my Vol.20, weekly edition since 05.05.00 of publishing the Watchdog Report and while I have had a variety issues over the past years, I thank my supporters again for the privilege of doing this free news service along with the internet.
>>> And to support the WDR go to my Pay Pal account that is easy to use and right now would be a great time: http://paypal.me/WatchdogReport   Further, if you would rather send a check send it made out to Daniel Ricker and mail it to 3109 Grand Ave., #125 Miami, Fla. 33133. Thank you, Dan
>>>And having a member of the press at public meetings gives teeth to the Florida Sunshine Law (and why you get a Flu Shot) and open meetings tape recorded keeps good governance in place and reduces waste fraud and abuse, and public corruption, and is why you don't speed in front of a state trooper for example. And hope you can support the WDR efforts to have informed residents to public institutions issues, in our community.
>>> Further the www.watchdogreport.net  in South Florida is an established news service presence, because most people are too busy to go to these important meetings, and all the information comes through me as a central point allowing me to see things at a 100-mile altitude and being an early warning system when projects have overruns or other issues. But my job is to sound the alarm and I have done so many times over the past years in a host of ways.
CONTENTS
ARGUS REPORT: Paid protesters, "not minimum wage," harangue, Miami commissioner Ken Russell first campaign kickoff at Berries in the Grove–
Enrollment in Florida's Tate Prepaid college program is on, will you guarantee your children have tuition, 100,000 Floridians have now is the time – Assistant state attorney Horn asking county commission to us its muscle, to get state attorneys & PD a raise from $41,500 office suffers with 20 percent retention rate, who will replace KFR, 68, as the county's top cop, handles 1,200 employees, 250,000 cases?– The civic angels of "the bobcat law society," visited the Miami-Dade County Commission chambers Thursday, when a dozen or so high school students from the Bob Graham Educational Center spoke in front of the Miami-Dade County's Homeless trust and if these students are our future America is in great shape.– The super bowl is not the big enchilada of upcoming events, but the 2020 Census is, undercount costs millions, maybe even a new future house seat like in 2000, the worse count ever after Cuban boy Elian Gonzalez sent fear through the Cuban community of the federal government, some $800 billion at stake for some counties around the nation.
EDITORIALS: Carollo claims extensive corruption in code enforcement, verbally beats down mayor Suarez and administration moving on up now sitting on dais between manager and attorney, make it seem he is a, not a good look for commission, political daggers out – Elected leaders' foreign trips, could determine if they are Marco Polo, to county and city voters! – Mayor Suarez's strong mayor proposal flawed should not allow outside income for either mayor or manager, not about him but future mayors – Politicians don't realize voter's frustration is they are such hypocrites, many times (like now when congress gets paid but no other federal departments with a gov. shut-down) in their own actions Florida Constitutional commission should insist on transparency, not darkness as Sunshine law gets diluted — Most politicians hate the press- Florida needs Sunshine Amendment many municipalities out of control and get little press coverage or oversight, legislators are on wrong side of this one
Community Event: Lotus Village gala https://lotushouse.org/wp-content/uploads/2018/11/2019-Gala-Sponsorship-Package-final.pdf
>>> If you wish to be deleted, just e-mail me with that message.

>>> Just because you do not take an interest in politics does not mean politics will not take an interest in you. –Pericles (430 B.C.)
ARGUS REPORT: Heard Seen on the Street
>> Paid protesters, "not minimum wage," harangue, Miami commissioner Ken Russell first campaign kickoff at Berries in the Grove
The City of Miami District 2 race is heating up and I was polled last week and asked about several possible candidates potentially running for the commission seat that runs along the coast and has the bulk of the city's property tax revenue and includes downtown Miami. The candidates I was asked about were Javier Gonzalez, a realtor, former commissioner Marc Sarnoff, and former commission candidate Kate Callahan, Ph.D.
After, I heard there were protesters at his Berries campaign kickoff in Coconut Grove. I asked Russel about this and he texted back. "Good kids who told me they were paid. "I asked if they at least got the minimum wage $15/hr. They laughed and said no." Further, "four of them asked to join my campaign staff afterward," he texted back. However if Sarnoff jumps in with his prodigious ability to raise millions though after the last failed race his brand and fundraising could be curtailed and in the past Gov. Rick Scott appointed him to the FIU board of trustees and a state transportation committee so he is still connected to the GOB after being a fervent Barack Obama supporter but would later do a campaign commercial for Scott.
I was also asked about commissioner Ken Russell's run for congress, his stand on the "major league soccer stadium," on Melreese golf course and other policies but the thrust of the poll was the other potential candidates that had Sarnoff leaving office because of term limits and he tried to have his wife Teresa replace him on the dais (after raising millions for her campaign) and that political maneuver failed and Russell a neophyte prevailed when she withdrew.
Russell is the first District 2 commissioner that speaks Spanish and other languages and is a UNC Chapel Hill graduate and, in the past, ran a very grass roots campaign (The state of Kentucky also made him an honorary colonel something of a surprise he told me once and is done by a committee). Callahan a former trustee on the public health trust was hammered on the hospitals problems when she ran against Sarnoff a few years ago and while educated she is not a great campaigner and comes off as being condescending.
Since Russell's election over two years ago the only real dustup was the laying of artificial grass on the swale of a street on Brickell and cost the city thousands to replace and he is also chair now of the commission along with commissioner Wilfredo Gort the vice chairman and is termed out and Gort has a host of people vying for the seat, Here is the list of candidates listed on the city's clerk's web page and Aguirre is close to former mayor Tomas Regalado and has long served on the Miami River commission and has supported much of the new development along the river.
What about Alex Diaz de la Portilla?
Controversial former state Sen Diaz de la Portilla is back in the political mix after losing two previous elections and has been a perennial candidate but the family brand has waned and there have been a number of issues in his personal life while in past office and his brother Miguel, a land use attorney is in front of the Miami commission very often and was the lobbyist pushing for the city to have red light cameras since removed. Below is the complete list of candidates running for office in November and their fundraising to date: This Extra is a special service of the WDR.
Office: Commissioner District 1
Office: Commissioner District 2
Office: Commissioner District 4
>>> here are the candidates for the county commission: https://www.miamidade.gov/elections/library/elected-officer/md-ed-28-filers.pdf
>>> Lotus Village Event April 18
Join Us at the 2019 Gala Benefiting Lotus House and celebrating All Things New at Lotus House, most importantly, new lives and brighter futures with your help. Your sponsorship provides essential programs that heal, support, nurture, educate, and uplift women, youth, and children to improve the quality of their lives on every level and build the foundation for a safer, healthier, brighter future.
2019 LOTUS HOUSE GALA 
ALL THINGS NEW! New Village, New Programs, New Clinic, New Lives
Thursday, April 18, 2019, at The Margulies Collection at the WAREhOUSE Wynwood Arts District: 591 NW 27th  St., Miami, 33127
6:00pm VIP Reception, 7:00pm Dinner and Program 6-9pm Silent Art Auction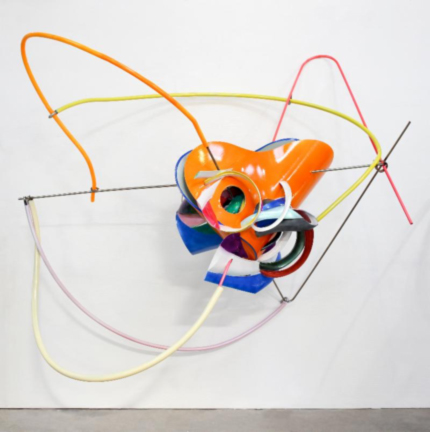 Frank Stella, K. 144, 2013

The Margulies Collection at the Warehouse

591 NW 27th Street, Miami, FL 33127

p: 305.576.1051 / f: 305.576.4963

mcollection@bellsouth.net

www.margulieswarehouse.com
Adults: $10

State of Florida students with valid ID: Free

All other students: $5

 

All admission and book sales benefit the Lotus Village, a unique residential facility with wraparound support services for women, youth and children experiencing homelessness in our community.

 
EDITORIAL
>>> Carollo claims extensive corruption in code enforcement, verbally beats down mayor Suarez and administration, not a good look for commission, political daggers out
What happened last Thursday at the Miami commission meeting where commissioner Joe Carollo went after the mayor and city staff reminded me of the Sen. Joe McCarthy hearings since words like corruption possible incompetence were thrown around like confetti and it was only the police chief Jorge Collina who stood up to the inquisition by the former mayor, "saying he would not be bullied," that had the moniker of "Crazy Joe," it was Mayor Francis Suarez who had it worse and the man just got up and started to walk away (realizing anything he said was useless) under the tirade and has the magic city becoming one of the counties dysfunctional governments
>>> Elected leaders' foreign trips could determine if they are Marco Polo, to county and city voters!
Since Miami-Dade Mayor Carlos Gimenez is termed out next year he is a lame duck and he is using this time to become the community's Marco Polo as he travels the globe with his wife in tow and while he pays for her trip it comes across to the public as someone with entitlements and is his reward for being the strong mayor since 2011 and while luckily the region is booming people are wondering what is being accomplished on what used to be called junkets in the congress. However, Miami is not some unknown place throughout the world, and I used to joke. I could be with headhunters in Borneo and say Miami and they would come back with a response. The man a former Miami Fire and Rescue Chief should consider what his legacy will be in the twilight of his political career and these types of trips are little dings, especially since he never admits he might be wrong and bristles when challenged with is lobbyist son C.J. Gimenez his biggest liability as he ply's the halls of the municipal governments.
And to support the WDR go to my Pay Pal account http://paypal.me/WatchdogReport Further, if you would rather send a check send it made out to Daniel Ricker and mail it to 3109 Grand Ave., #125 Miami, Fla. 33133. Thank you, Dan
Informed and saving taxpayer monies in the process. And I thank my supporters over the last 17 years. And to read a national story and profile of the WDR publisher in the early years and background back in 2003 go to: http://articles.sun-sentinel.com/2003-01-20/news/0301190341_1_ricker-school-board-president-miami-s-first-cuban-american        
Daniel A. Ricker
Publisher & Editor
Watchdog Report
Est. 05.05.00
Copyright © of original material, 2018, Daniel A. Ricker
>>> The Miami Herald and Orlando Sentinel & Sun-Sentinel articles on the Watchdog Report publisher over the years.
Published on September 9, 1999, Page 1EA, Miami Herald, the (FL)
CITIZEN ADVOCATE' KEEPS TABS ON POLITICIANS
Published on January 3, 2000, Page 1B, Miami Herald, the (FL)
MIAMI-DADE WATCHDOG WILL BE MISSED
Published on January 20, 2003, Page 1E, Orlando Sentinel, PAPERWORK TIGER, Miami's citizen watchdog piles up government files in his quest to keep the "little people" informed. http://articles.orlandosentinel.com/2003-01-20/news/0301190045_1_ricker-miami-watchdog
>>>Watchdog Report publisher named 'Best Citizen' 2003 by the Miami New Times
The publisher would like to thank the weekly alternative paper Miami New Times for bestowing their 2003 Best of Miami, 'Best Citizen' award to me and I am honored.  Thank you. To read the full story go to http://www.miaminewtimes.com/best-of/2003/people-and-places/best-citizen-6399517
Daniel A. Ricker
Publisher & Editor
Watchdog Report
Est. 05.05.00
Copyright © of original material, 2018, Daniel A. Ricker
The trust has a new program where people with rental housing can register their rental units with the county and for more on the program go to: http://www.homelesstrust.org/rentconnect.asp
>>> And to support the WDR go to my Pay Pal account http://paypal.me/WatchdogReport Further, if you would rather send a check send it made out to Daniel Ricker and mail it to 3109 Grand Ave., #125 Miami, Fla. 33133. Thank you, Dan go to: http://articles.sun-sentinel.com/2003-01-20/news/0301190341_1_ricker-school-board-president-miami-s-first-cuban-american        
Publisher's Statement on the mission of the Watchdog Report and the special people and organizations that make it possible:  Government Subscribers/Corporate Subscribers/Sustaining Sponsors/Supporting Sponsors
***** LIFETIME FOUNDING MEMBERS & Initial sponsors since 2000

 

Mr. ANGEL ESPINOSA – (Deceased) owner COCONUT GROVE DRY CLEANER'S

HUGH CULVERHOUSE, Jr (The first contributor)

FLORIDA POWER & LIGHT www.fpl.com .

THE MIAMI HERALD www.miamiherald.com (2000-2007)

ARTHUR HERTZ

WILLIAM HUGGETT, Seamen Attorney (Deceased)

ALFRED NOVAK

LINDA E. RICKER (Deceased)

JOHN S. and JAMES L. KNIGHT FOUNDATION www.knightfoundation.org

THE HONORABLE STANLEY G. TATE

 

>>> Watchdog Report supporters – $2,000 a year

 

BADIA SPICES www.badiaspices.com

RONALD Hall

MIAMI-DADE COUNTY www.miamidade.gov

UNITED WAY OF MIAMI-DADE COUNTY www.unitedwaymiamidade.org

Weiss Serota Helfman & Cole & Bierman http://www.wsh-law.com/ elfHehhh

 

 

>>> Watchdog Report supporters – $1,000 to $5,000 a year

EIDSON, COLSON & HICKS www.eadisoncolsonon.com

BADIA SPICES www.badiaspices.com

BERKOWITZ POLLACK BRANT Advisors and Accountants www.bpbcpa.com

JEFFREY L. BERKOWITZ TRUST

BERCOW RADELL FERNANDEZ & LARKIN www.brzoninglaw.com

RON BOOK

BENEDICT P. KUEHNE http://www.kuehnelaw.com/

LINDA MURPHY: Gave a new laptop in Oct. 2001 to keep me going.

WILLIAM PALMER www.shutts.com

Rbb www.rbbcommmunications.com

ROYAL MEDIA PARTNERS www.royalmp.com

SHUBIN & BASS www.shubinbass.com

WILLIAMSOM AUTOMOTIVE GROUP http://williamsonautomotivegroup.com/

 

>>> Public, Educational & Social institutions – subscribers at $1,000 or less

CITY OF MIAMI www.miamigov.com.

CITY OF CORAL GABLES www.coralgables.com

CITY OF MIAMI BEACH www.miamibeachfl.gov

CHAPMAN PARTNERSHIP FOR HOMELESS www.chapmanpartnership.org

FLORIDA INTERNATIONAL UNIVERSITY www.fiu.edu

THE STATE OF FLORIDA www.myflorida.gov

GREATER MIAMI CHAMBER OF COMMERCE www.miamichamber.com

GREATER MIAMI CONVENTION & VISITORS BUREAU www.miamiandbeaches.com

HEALTH FOUNDATION OF SOUTH FLORIDA www.hfsf.org

MIAMI-DADE COUNTY COMMISSION www.miamidade.gov

MIAMI-DADE COMMISSION OFFICE OF THE CHAIR www.miamidade.gov

MIAMI-DADE COUNTY ETHICS & PUBLIC TRUST COMMISSION

MIAMI-DADE COUNTY HOMELESS TRUST: www.miamidade.gov/homeless/

MIAMI-DADE COLLEGE www.mdc.edu

MIAMI-DADE COUNTY INSPECTOR GENERAL www.miamidade.gov/ig

MIAMI-DADE PUBLIC SCHOOLS BOARD www.dadeschools.net

MIAMI-DADE PUBLIC SCHOOLS SUPT. http://superintendent.dadeschools.net/

MIAMI DOWNTOWN DEVELOPMENT AUTHORITY www.miamidda.com

PUBLIC HEALTH TRUST & JACKSON HEALTH SYSTEM www.jhsmiami.org

THE CHILDREN'S TRUST www.thechildrenstrust.org

THE GOOD GOVERNMENT INITIATIVE http://goodgov.net/

THE MIAMI-DADE COUNTY LEAGUE OF CITIES www.mdclc.org

THE MIAMI FOUNDATION www.miamifoundation.org

UNITED STATES OF AMERICA http://www.firstgov.gov/

UNIVERSITY OF MIAMI www.miami.edu

 

>>> Public, Educational & Social institutions – subscribers at $1,000 or less

CITY OF MIAMI www.miamigov.com.

CITY OF CORAL GABLES www.coralgables.com

CITY OF MIAMI BEACH www.miamibeachfl.gov

CHAPMAN PARTNERSHIP FOR HOMELESS www.chapmanpartnership.org

FLORIDA INTERNATIONAL UNIVERSITY www.fiu.edu

THE STATE OF FLORIDA www.myflorida.gov

GREATER MIAMI CHAMBER OF COMMERCE www.miamichamber.com

GREATER MIAMI CONVENTION & VISITORS BUREAU www.miamiandbeaches.com

HEALTH FOUNDATION OF SOUTH FLORIDA www.hfsf.org

MIAMI-DADE COUNTY COMMISSION www.miamidade.gov

MIAMI-DADE COMMISSION OFFICE OF THE CHAIR www.miamidade.gov

MIAMI-DADE COUNTY HOMELESS TRUST: www.miamidade.gov/homeless/

MIAMI-DADE COLLEGE www.mdc.edu

MIAMI-DADE COUNTY COMMISSION ON ETHICS and PUBLIC TRUST www.ethics.miamidade.gov

MIAMI-DADE COUNTY INSPECTOR GENERAL www.miamidade.gov/ig

MIAMI-DADE PUBLIC SCHOOLS BOARD www.dadeschools.net

MIAMI-DADE PUBLIC SCHOOLS SUPT. http://superintendent.dadeschools.net/

MIAMI DOWNTOWN DEVELOPMENT AUTHORITY www.miamidda.com

PUBLIC HEALTH TRUST & JACKSON HEALTH SYSTEM www.jhsmiami.org

THE BEACON COUNCIL www.beaconcouncil.com

THE CHILDREN'S TRUST www.thechildrenstrust.org

THE GOOD GOVERNMENT INITIATIVE http://goodgov.net/

THE MIAMI-DADE COUNTY LEAGUE OF CITIES www.mdclc.org

THE MIAMI FOUNDATION www.miamifoundation.org

UNITED STATES OF AMERICA http://www.firstgov.gov/

UNIVERSITY OF MIAMI www.miami.edu

 

Miami Parking Authority   www.mpamiami

 

Daniel A. Ricker

Publisher & Editor

Watchdog Report

Est. 05.05.00

Copyright © of original material, 2018, Daniel A. Ricker

 
Published on January 20, 2003, Page 1E, Orlando Sentinel, PAPERWORK TIGER, Miami's citizen watchdog piles up government files in his quest to keep the "little people" informed. http://articles.orlandosentinel.com/2003-01-20/news/0301190045_1_ricker-miami-watchdog
>>>Watchdog Report publisher named 'Best Citizen' 2003 by the Miami New Times
The publisher would like to thank the weekly alternative paper Miami New Times for bestowing their 2003 Best of Miami, 'Best Citizen' award to me and I am honored.  Thank you. To read the full story go to http://www.miaminewtimes.com/best-of/2003/people-and-places/best-citizen-6399517
>>>>> General subscriber's names will not be published in the Report. To subscribe to the Watchdog Report please use the form below as a subscription invoice. ********************
Watchdog Report Supporters Invoice-Form Thank you
Corporate Sponsors $1,000 (All levels above will be listed in the report with web-site link if desired)
Large Business Supporters $500
Small Business Supporters $250 
 

Make Checks payable to Daniel Ricker
3109 Grand Ave, #125 Miami, Florida
Watchdog Report EXTRA: February 24, 2019 EST 05.05.00 I go when you cannot – Celebrating almost 20 years of weekly publishing