NHL Odds & Picks for Lightning vs. Blue Jackets: Dare to Bet Against Tampa Bay? (Jan. 21)
Lightning vs. Blue Jackets Odds
In 2019, the Tampa Bay Lightning had a record-setting regular season and looked like one of the best hockey teams we've seen in recent times. They entered the playoffs as substantial favorites against the Columbus Blue Jackets. Like many expected, the series was a sweep. 
But the Blue Jackets were the team doing the sweeping, much to the shock of the hockey world. 
Since then, the Blue Jackets have lost their star goaltender and a few All-Star level skaters. While the Blue Jackets were re-tooling their roster, the Tampa Bay Lightning went out and won the Stanley Cup in 2020.
Is there any hope for some 2019 Blue Jackets vs. Lightning magic in this contest?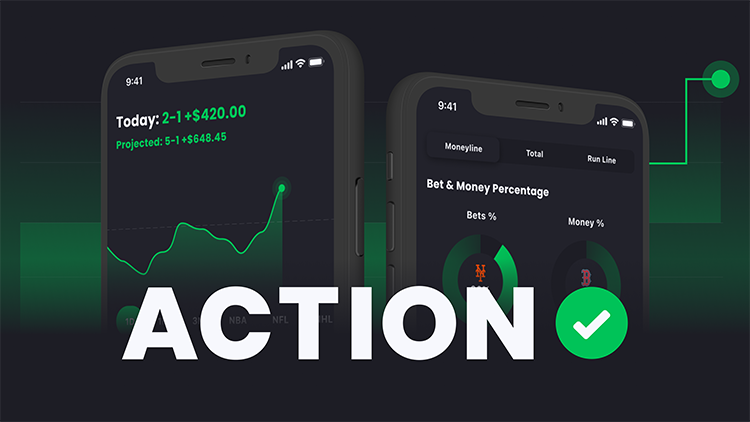 The must-have app for sports bettors

Custom scoreboard for your bets

Free picks from experts

Live odds for every game
Tampa Bay Lightning
It goes without saying that the defending Stanley Cup champions are a good team. However, this Lightning team is one of the more well-rounded and talented teams we've seen in quite a few years. 
The Lightning have started this season winning their first two games. Granted, the Chicago Blackhawks are awful, but Tampa discarded them with ease and scored 10 goals across the two contests. 
Last season, the Lightning had the third-best expected goals rate amongst all NHL teams. They were also top-five in shot attempts, scoring chances and high-danger chances. This team plays with the puck in the offensive zone and they can generate high-quality chances with ease. 
Offensively, the Lightning will be without star forward Nikita Kucherov for most, if not all, of the season. However, if there's one team that's built to withstand a loss of an elite talent, it's Tampa Bay. Steven Stamkos and Brayden Point are two more elite forwards in this league. Players like Ondrej Palat, Anthony Cirelli and Alex Killorn add solid depth to the unit. 
On defense, the team is led by Victor Hedman. Hedman is an absolute monster on both sides of the ice. He can effectively neutralize the other team's top line while putting up gaudy numbers on the offensive end. Ryan McDonagh and Mikhail Sergachev could be No. 1 defensemen on other teams, but in Tampa, they can excel in lesser roles. 
Andrei Vasilevskiy is one of the top goalies in the league. If you can somehow slow down the Lightning offense and penetrate their defense, you'll still have trouble scoring. Vasilevskiy has been nominated for the Vezina Trophy in three straight seasons and won it in 2019. 
Columbus Blue Jackets
The Blue Jackets are a team that will not draw a lot of attention due to the style of hockey they play. Oftentimes, this leaves them as an undervalued betting team. Teams that focus on structure and sound fundamental hockey don't generate the attention that a high-scoring team does. 
Coach John Tortorella is known for his high intensity and the grit and toughness he demands from his players. He is not afraid to make a statement.
He did just that in the Blue Jackets' last game when he benched Pierre-Luc Dubois for a full period. Dubois is the Blue Jacket's most talented player, but Tortorella holds his whole team accountable and demands they all play the right way.
The numbers bear out what Tortorella preaches. Columbus was a top-three team last season in expected goals against per 60 minutes. That play has carried over to this year, where the Jackets have a 1.78 goals against per 60 at 5-on-5. This mark is top-10 in the league. 
The Blue Jackets have been an above-average team when it comes to expected goals over the past few seasons. They finished last year with a top-10 mark. This year, they are once again over 50%. 
Columbus does a good job of muddying the game and turning games against higher-scoring teams into coin flips. They need to play this way because the team does not have much firepower up front compared to other teams. The aforementioned Dubois is the Jackets' most electric talent, but he's hardly a household name across the league. Players like Cam Atkinson and Oliver Bjorkstrand are good, but hardly game-breakers.
Columbus' defense-first system works because it receives good goaltending. Even after losing former Vezina-winning goalie Sergei Bobrovsky to free agency two summers ago, Columbus has been just fine with two relatively unknown goalies. Elvis Merzlikins and Joonas Korpisalo might not come to the front of your mind when you consider the league's best goalies, but both have performed admirably. 
Lightning vs. Blue Jackets Best Bet
I like betting on teams like the Blue Jackets when they are sizable underdogs like they are in this contest. By slowing the pace of the game down and defending meticulously, they do a great job of turning games into low-event coin flips. 
Tampa Bay is obviously an elite team, but it's struggled with this Blue Jackets team in the past. The Lightning also have not played since Saturday, so Columbus might be able to take advantage of some rust early on. 
I think Columbus is worthy of a bet in this situation, but the best course of action is to wait until closer to puck drop. Columbus just lost a game to the Detroit Red Wings, so the betting public will be in no rush to bet them against the defending Stanley Cup champions. Hopefully it leads to inflated odds on the underdog.
At time of writing, the Blue Jackets are +140 underdogs. This is the bare minimum price that I'd need to bet Columbus. However, I'm holding out hope we can get closer to the +150 range by the time the puck drops on Thursday night.
Pick: Columbus ML (+140 or better)
_BookPromo=49
NHL Odds & Picks for Lightning vs. Blue Jackets: Dare to Bet Against Tampa Bay? (Jan. 21)