Jotsholo abattoir adds value, earnings for Lupane farmers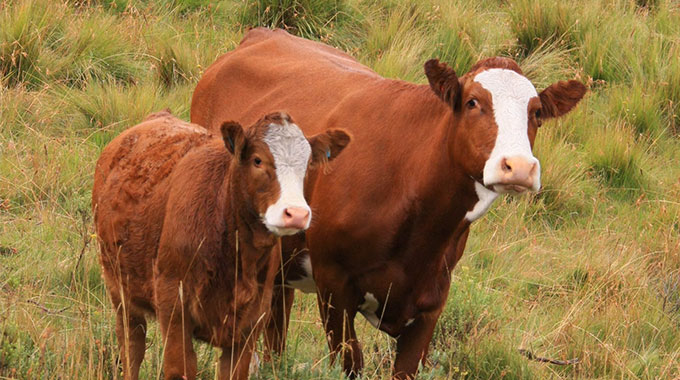 Judith Phiri, Business Reporter
WITH close to 3 000 cattle having been  slaughtered in one year at the Jotsholo Abattoir in Matabeleland North, the facility is adding value and earnings for smallholder farmers in Lupane and helping inject more than US$1,2 million into the rural community.
The Grade B abattoir was built through a Public Private Partnership facilitated by the DanChurchAid led, Zimbabwe Resilience Building Fund (ZRBF)-Sizimele consortium between the Lupane Community Trust and Outback Safaris Private Limited.
Located at Jotsholo Centre, the abattoir has become the biggest in the province where only three proper structures were in existence in Matetsi and Madumabisa in Hwange and at Manjolo in Binga. In an interview, Jotsholo Abattoir managing director, Mr Mark Berger said to date 2 859 beasts have been slaughtered at the abattoir.
"Before the abattoir was built farmers had been travelling to Bulawayo to sell their cattle, transport costs were a hurdle for farmers and middlemen were taking advantage and fleecing them along the value chain. Since the abattoir was officially opened on 4 October 2020, we have slaughtered 2 859 head of cattle to date. Slaughters range between 136 to 360 per month," said Mr Berger.
He said with the abattoir having the capacity to slaughter 100 cattle per day and currently operating at 30 percent capacity, most farmers in Lupane now preferred to deliver their cattle at the abattoir and bypass middlemen and other auctions for better pricing. Mr Berger said there were benefits for selling the cattle to the abattoir and with movements lessened, there was less exposure to spread of livestock diseases.
"Cattle are graded by a Government grader and inspected by Veterinary Health Inspector. Grades range from Super (being the highest paid), Choice, Commercial, Economy and Manufacture. These prices vary during the year, based on supply and demand. We also offer a service slaughter facility for local butchers, in order to minimise health issues by butchers killing without the necessary health inspection."
Mr Berger said the abattoir concept was likely to be spread in other areas so as to benefit communities around the country.
The abattoir is one of the few in the country paying cattle owners 100 percent in foreign currency on the spot. He said some of the positives of the abattoir was that it has generated employment, enhanced community cohesion, brought skills and knowledge transfer to farmers and infrastructure development.
ZRBF-Sizimele project Lead, Mr Diego Matsvange said as the abattoir's popularity increases, other private players like the Sustainable Agriculture Technologies (SAT) have come on-board to support the creation of Cattle Business Centres (CBC) which will feed into the abattoir and cut out any middlemen.
He said the CBC and ZRBF-Sizimele have established community pastures which will provide additional options for farmers to feed their cattle and improve live weight. During the recent launch of a CBC in Mathambo area, Matabeleland North provincial veterinary officer Dr Polex Moyo said both the abattoir and CBC were in line with the National Development Strategy (NDS1) and Vision 2030.
"Lupane has the largest herd in Matabeleland North of over 110 000 cattle. The facilities will eliminate middlemen who have been fleecing farmers and also help prevent spread of diseases.
"The projects which are for the people are in line with the NDS1 and Vision 2030 of improved livelihoods."
The abattoir services farmers from Lupane, Binga, Hwange, Bubi, Nkayi and Tsholotsho. It also slaughters smaller livestock such as goats and sheep.
Jotsholo abattoir adds value, earnings for Lupane farmers