New Releases (2/23/2019)
Well, I hope everyone has enjoyed the month of February. March is right around the corner, which means it's almost time for NaNoRenO 2019. Before that, though, we have a fresh batch of visual novels for your consideration! First things first, we start with Studio Élan.
Studio Élan is a relatively new studio formed with Josh Kaplan: a veteran of Sekai Project and one of the leads of Highway Blossoms that released in 2016. This group, along with a few others, look to specialize in Yuri (read: Lesbian romance) visual novels and their first big effort is finally here. Let's talk a look at Heart of the Woods:
Maddie Raines has had enough. After years of serving as manager, editor, and general business-handler for her best friend Tara's popular paranormal vlog channel, she's finally ready to move forward with her own life. But when she agrees to take one last trip with Tara to the mysterious village of Eysenfeld, she's suddenly swept up in a dangerous supernatural crisis that will change the course of both of their lives forever. A strange young woman named Morgan has promised them undeniable proof of real paranormal phenomena, and what she has to offer eclipses anything they'd ever seen before.
Heart of the Woods is available on Steam and Itch.Io for $14.99.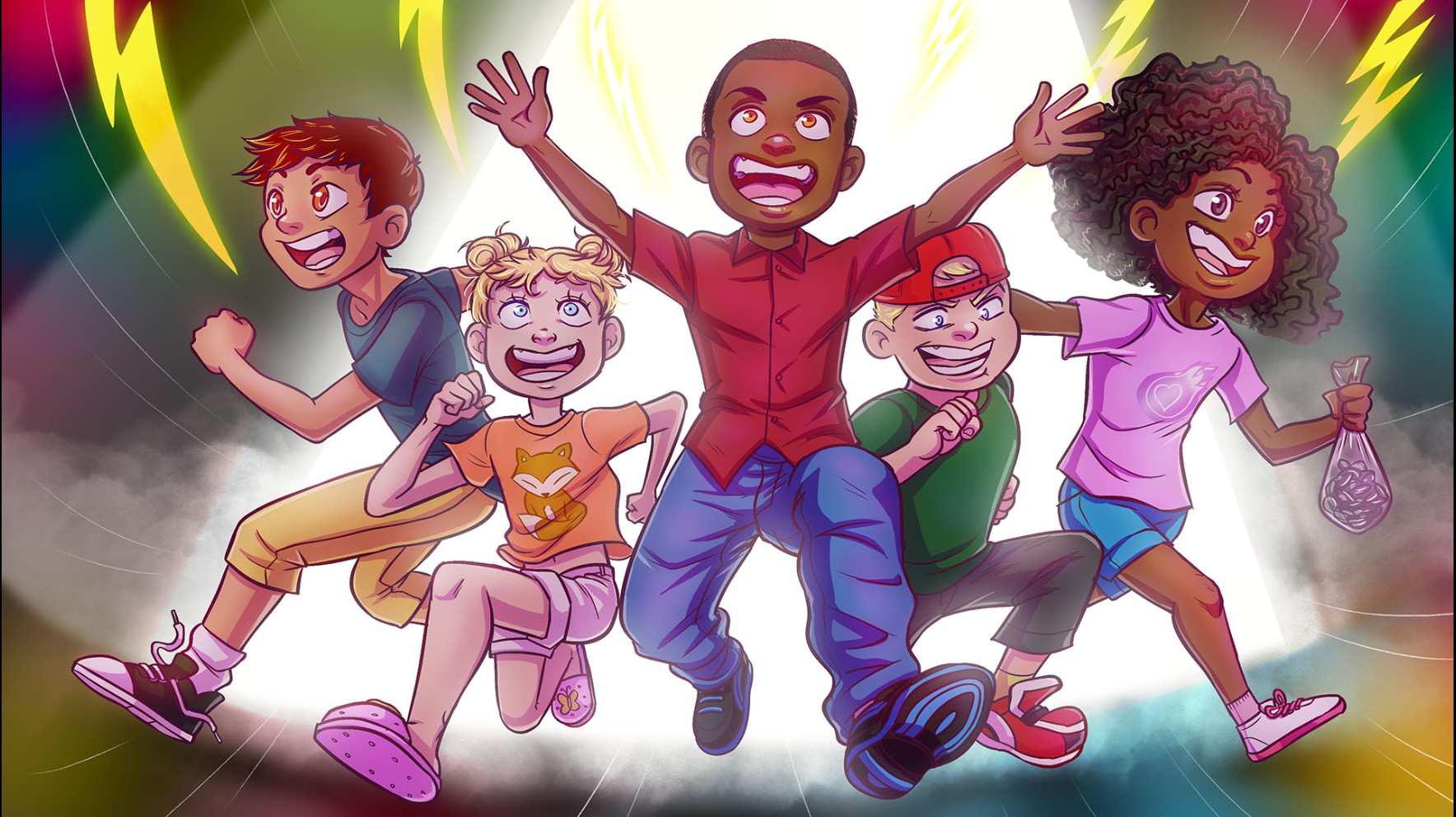 So, one of the things I said early on in the lifespan of VNs Now was that eventually, larger developers and publishers will see how cheap it is to get into the medium and start putting out high-quality work nearly instantaneously. We started to see this shift in 2017, but the entry of British publishing house PQube does shift the balance significantly I believe. PQube has cut a unique niche for itself with Japanese titles such as Root Letter, the Muv-Luv series and Our World is Ended in its catalog. The publisher has also created some noise by announcing that it will be releasing an original visual novel in the near future. But what intrigues me most about the publisher is the effort they have put in marketing their game by actually marketing their game. Without even clicking on the title, if you show interests in visual novels I'm sure you've seen an ad for the title somewhere: mostly on Google properties. This initiative is fantastic and hopefully it will lead to good things for them. For now, though, here's the synopsis:
Arcade Spirits, a romantic visual novel, follows an alternate timeline set in the year 20XX where the 1983 video game crash never occurred. After a turbulent work history, you are granted employment at the Funplex, a popular arcade, home to a host of unique personalities and customers. Where will this new-found employment take you? Who will you meet along the way? Will you find the romance you're seeking? 
Arcade Spirits is available on Steam and Itch.Io for $19.99.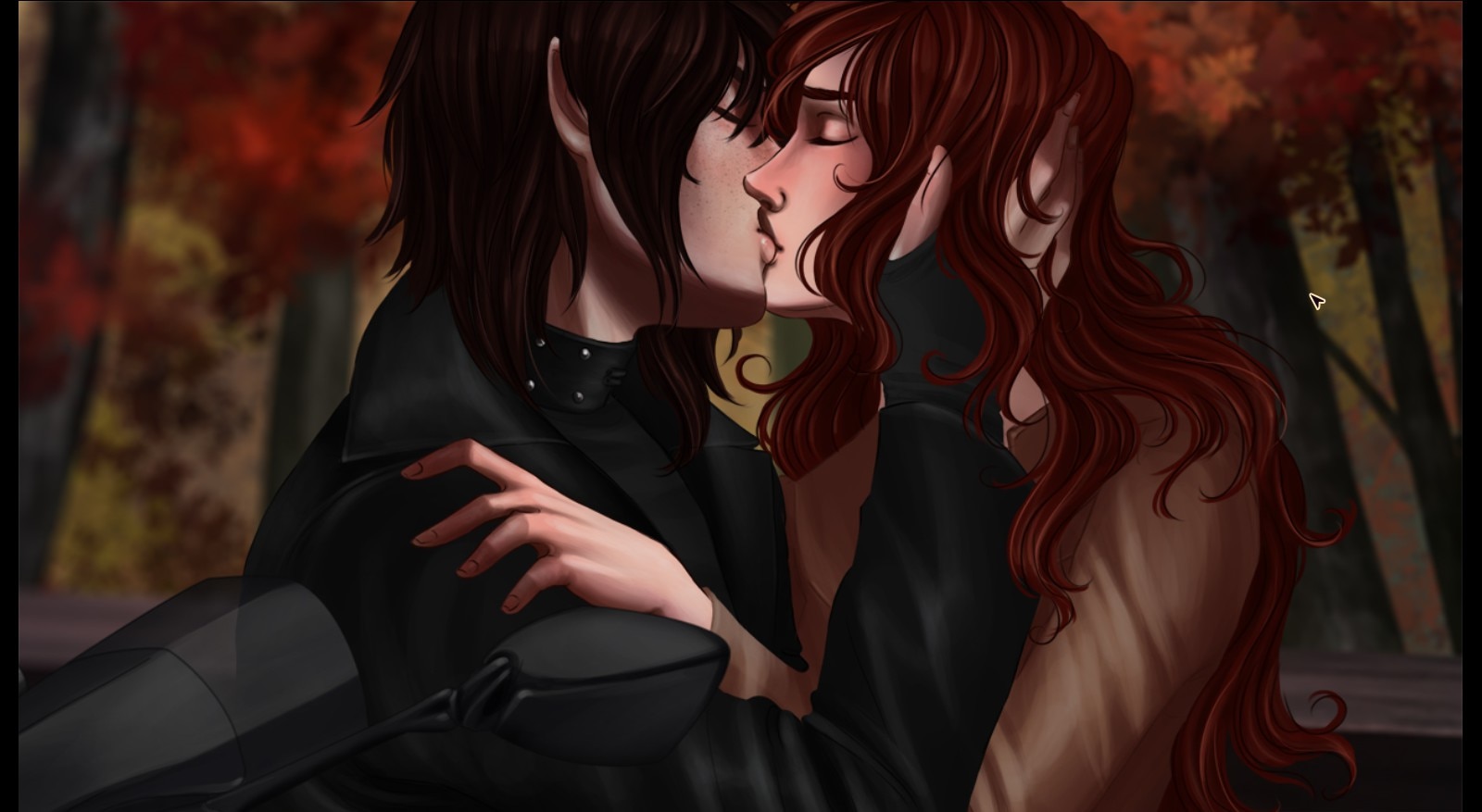 One of the untouched subgenres of fiction with EVNs  has always been Urban Fantasy. That is changing now thanks to developers like Argent Games and Michaela Laws. Whether or not it will bring the substantial changes to the tried-and-true EVN romantic formula of high school and teenagers remains to be seen. But, it is something that provides for a different look and narrative and that reason, if nothing else, makes me intrigued with Changeling. Let's check out the synopsis:
The human world accepted as reality is only a thin veneer under which lies a world of supernatural creatures, entities, and people. They live beside humans hiding their nature or walking among them unseen. And most people go about their lives entirely unaware of the dangers around them. But her family's return to the town in which she'd grown up set in motion a chain of events that would shatter every illusion she had about a world she thought she knew. Her eyes newly opened to the truth around her, Nora begins a journey to uncover the secrets of her own mysterious past and the reason for her brother's bitter hatred toward her. Alongside her best friend, and a group of unusual guys she met after her return, Nora begins to chip away at the lies shrouding her life. Lies that have been haunting her since childhood.

In a world where Vampires, Werewolves, and Faeries are real, learning the truth may come at a high cost. 
Changeling is available on Steam for $19.99.
Last year I stumbled onto the demo for a little mystery title called Rainswept. You can see me play through the demo here. Even with its intriguing style, the storytelling and world-building were effective and left me and others ready for the full game. Well, the time is now! Let's take a look at the synopsis for Frostwood Interactive's Rainswept:
Detective Michael Stone arrives in the small town of Pineview to assist the local police force with a seemingly simple case – A couple is found dead in their kitchen. The locals believe it to be a case of murder-suicide, their speculation fueled by rumors of the turbulent nature of the couple's relationship.

Is it just small-town gossip, or is there some truth to the rumors?
I am sincerely looking forward to playing this one, so keep an eye on our social media accounts. Chances are it'll be streamed or put on YouTube. Rainswept is available on Itch.Io for $11.99.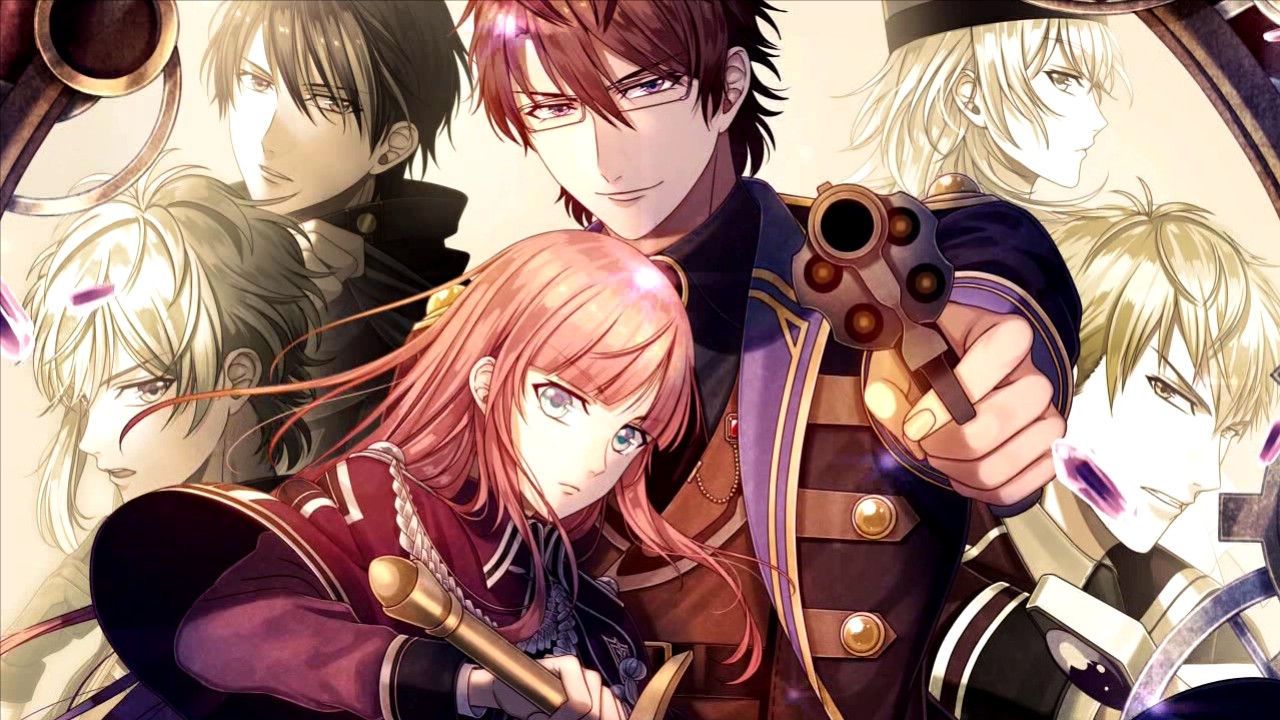 It seems that a year cannot go by without the Otome Fandom demanding more titles to be officially imported for their consumption. There was a time when the larger publishers shrugged and moved on, however in the past four years or so, certain publishers have finally started to take these calls seriously. Leading the pack has been MangaGamer and they have been working to bring more Otome titles to the West. So far, this charge has been led by OzMafia and Fashioning Little Miss Lonesome. This year, MangaGamer is leading off with the much anticipated Steam Prison. Let's check out the synopsis: 
There are two kinds of people: the rulers and the ruled. The Heights are a gorgeous utopia. The Depths, a filthy industrial wasteland. Our heroine, raised in the Heights, has nothing but contempt for those below. Now an observation mission requires her to descend into that world, and the gears of fate have begun to turn.
Steam Prison is available on Steam for $34.99.
Oh…it's a visual novel set in high school with teenage romance. Don't get me wrong. I would like to think that this game could subvert my expectations and provide an interesting experience. But, well, I can't just shake this Mean Girls feeling around it. But maybe that's just my own internalized bias! Let's check out the synopsis for The Queen of Blackwell;
Having decided to switch schools due to bullying and trouble making friends, Brooke, a girl new to Blackwood High, again finds herself the main target of bullying by another girl after she accidentally ruins her shirt. The girl, Kendra, is known as The 'Queen' of Blackwood High because of how she practically rules over all her classmates through fear. Brooke, sick of bullies, stands up for herself this time and for those that Kendra picks on too. She also gets the feeling that there may be more to Kendra than just a mean, cruel girl. Throughout her senior year at Blackwood, she slowly gets to know Kendra, discovering parts of Kendra she never expected—and parts of herself she wasn't aware of either.
…Oh. Well, The Queen of Blackwell is available for $4.99 on Steam.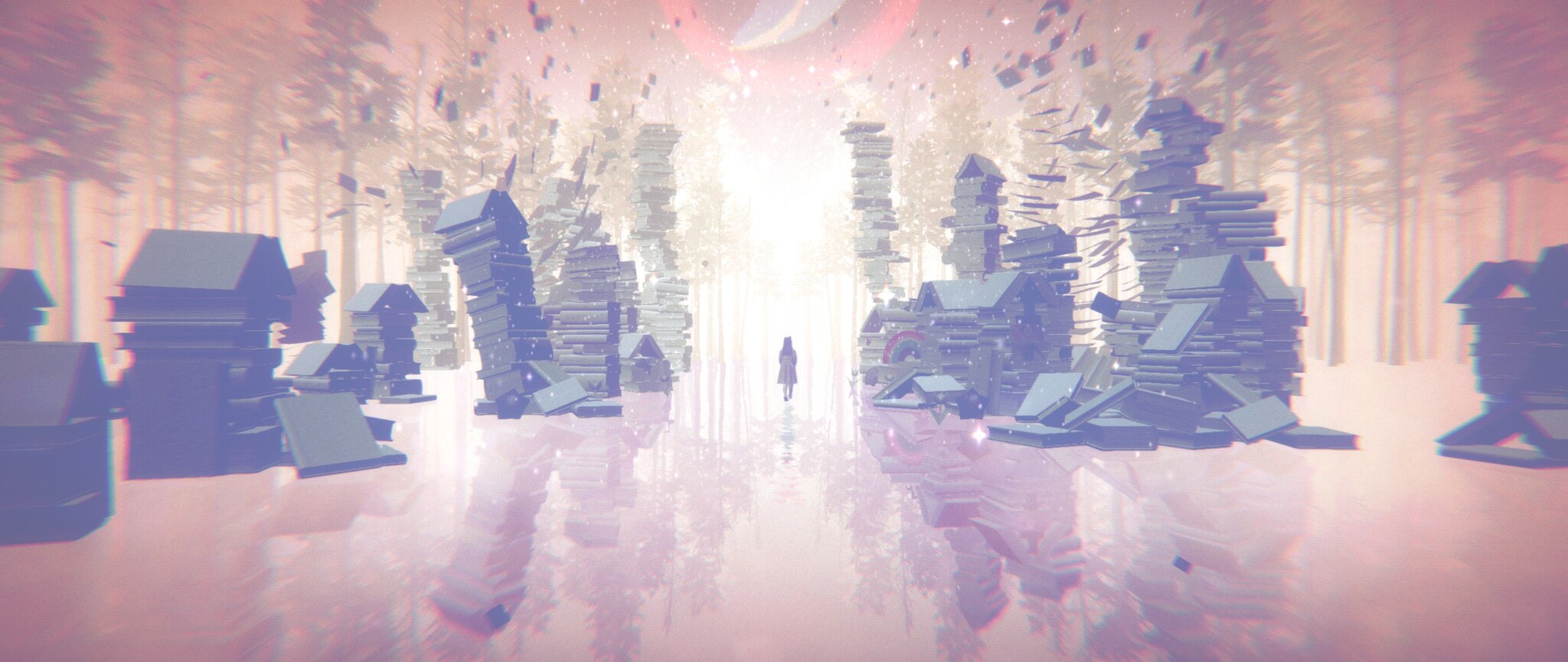 Finally this week, your mileage will vary on this one but I am very excited for it. Red Candle Games impressed the Hell out of my with their debut horror title Detention: a visual novel/platformer hybrid that is absolutely terrifying. Unfortunately, it was also critical of the Taiwanese government and their actions after the Chinese Civil War as well as the current leader of the People's Republic of China, Xi Jinping and it has led to their work getting slammed with negative reviews to try and cripple the company. Consider this then a minor act of defiance as I promote their sophomore title, Devotion.
I will be upfront and say if Detention rode the line of whether or not it was a VN as close as it could, Devotion is completely not interested. This is a first person horror similar to the Amnesia games. However, if that is your thing, I cannot compliment the developers enough and urge you to consider purchasing this game. Here's the synopsis:
You step into your apartment, 80s music drifts through the air, an idol show plays on the television; a nostalgic setting surely, but what is this feeling of unease? You question this place you used to call "home," noticing as it distorts with every shift of your eyes, anxious as your surroundings skirt the precipice of the extraordinary. As you push through each memory, uncovering the layers of each mystery, you may find buried in this home, the unsettling truth of those who lived here.

"Remember what you prayed for…"
Devotion is available on Steam for $16.99.
New Releases (2/23/2019)