Citrus Butter Sweet Potatoes
Sunshine has been all I crave lately. After a very snowy Thanksgiving week and a few weeks of fighting a cold, I feel like I've barely spent anytime outside over the last month. It's getting to me. Staying home to cook all day is one of my favorite activities—but only if I've gotten enough fresh air, too. Otherwise, I just feel stir crazy. Next week, my office closed for the whole week (!!), so I am hoping to flip-flop my outside time issue. Miraculously, it's suppose to be a sunny week… so sunshine, here I come!
Here is a holiday/winter side dish with a little sunshine built in, in the form of bright citrus juice: Citrus Butter Sweet Potatoes. They are slow roasted with a bit of butter, maple syrup (just a touch!) and orange juice. Each bite is a mix of sweet, salty, starchy and acidic.
Happy holidays!
P.S., If I know anything about you all, it's that you love sweet potatoes. This roasted sweet potato salad is the most popular recipe on Foraged Dish! (Or is it the goat cheese?)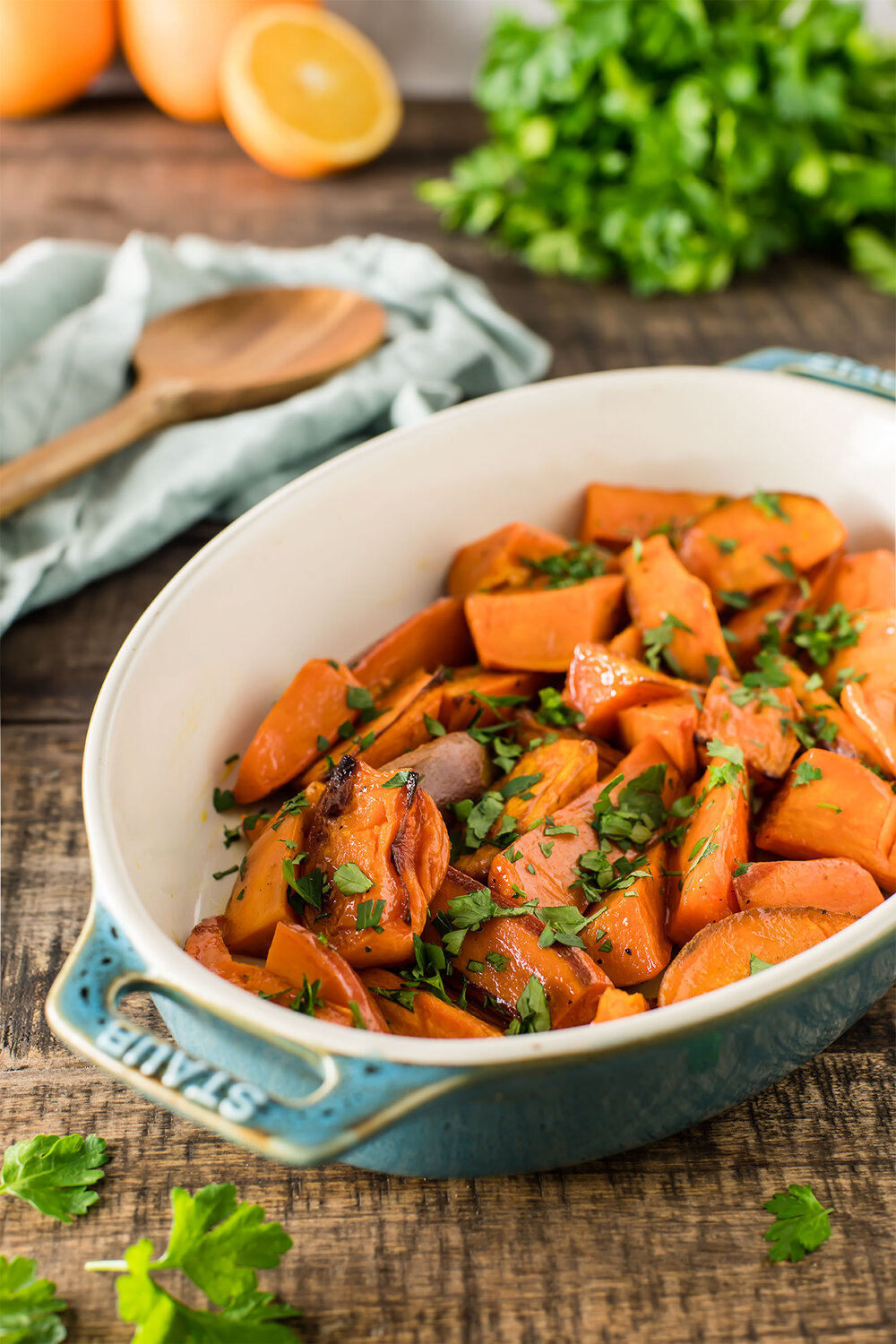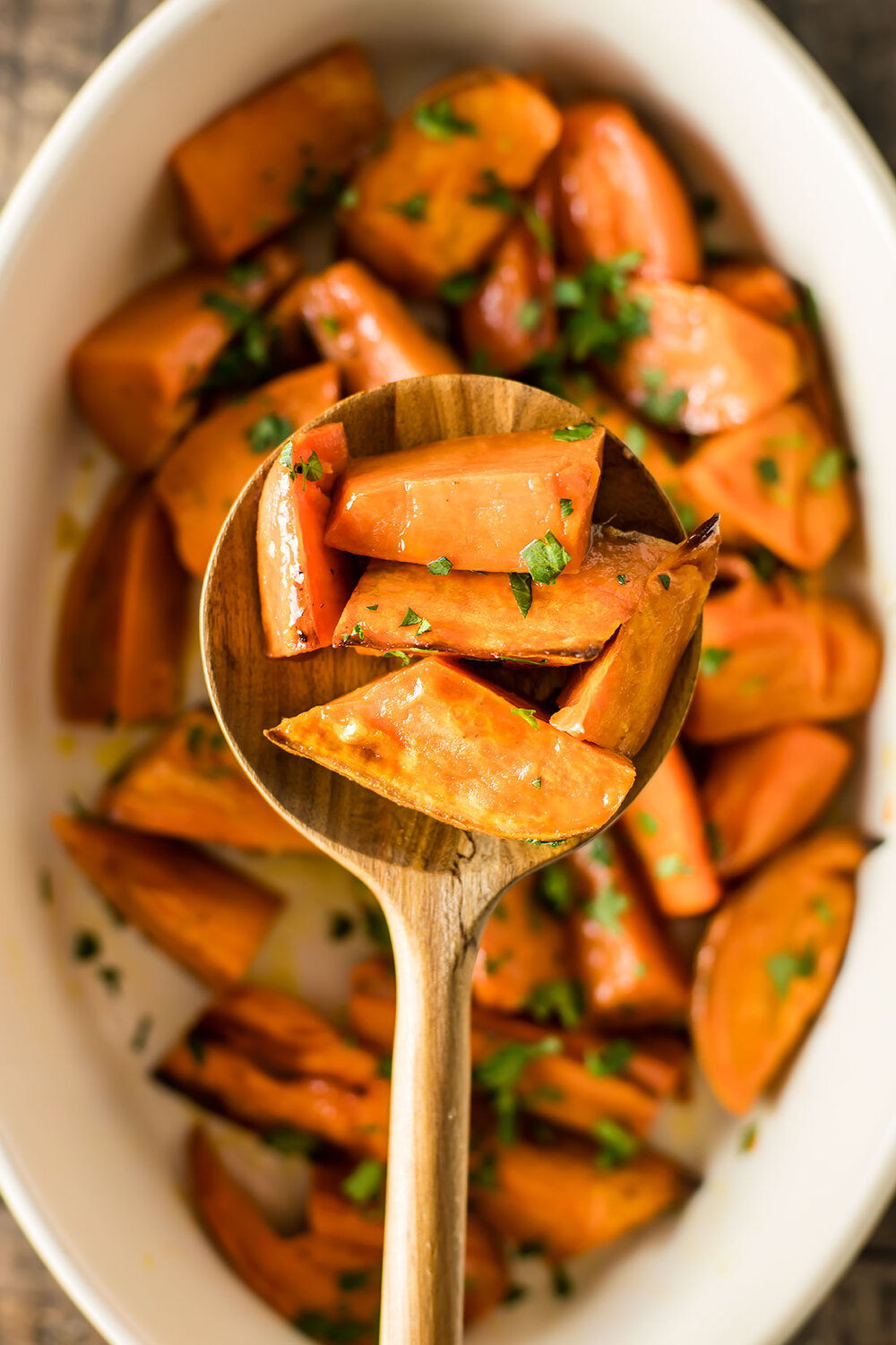 Citrus Butter Sweet Potatoes
Published December 19, 2019 by
Caitlin Sherwood
Print This Recipe
Serves: 4-6   |    Active Time: 70 minutes
---
Ingredients:
3 medium-sized sweet potatoes
2 tablespoons butter
2 tablespoons maple syrup
Zest and juice of 1/2 an orange
1-2 generous pinches of salt
Freshly ground pepper, to taste
1-2 tablespoons minced Italian parsley
Directions:
Preheat oven to 400°F. While the oven preheats, place a baking dish (about 9x9 inches) in the oven with the 2 tablespoons of butter in it—this will melt the butter. When butter is melted (just a few minutes) remove from oven and set aside.
Wash the sweet potatoes, and then optionally, peel them. I like to roughly peel them, leaving a bit of skin on. Chop sweet potatoes into about 1-inch thick by 2-inch long pieces.
Add maple syrup, orange zest, orange juice, and salt to the baking mix and stir everything together. Add sweet potatoes, and use a rubber spatula to mix them in the maple-butter mixture until coated.
Cover top of pan with foil, and place in oven. Bake for 30 minutes. After 30 minutes, remove foil from pan and continue to bake for another 30 minutes. Sweet potatoes should be browning on the edges, and extremely soft when done. Remove from oven and allow to cool 5-10 minutes before serving.
Season with black pepper to your preferences, and garnish with minced parsley.
Citrus Butter Sweet Potatoes