KOREA'S DANCING DIPLOMATS
                        Pop goes Korea, plop goes Australia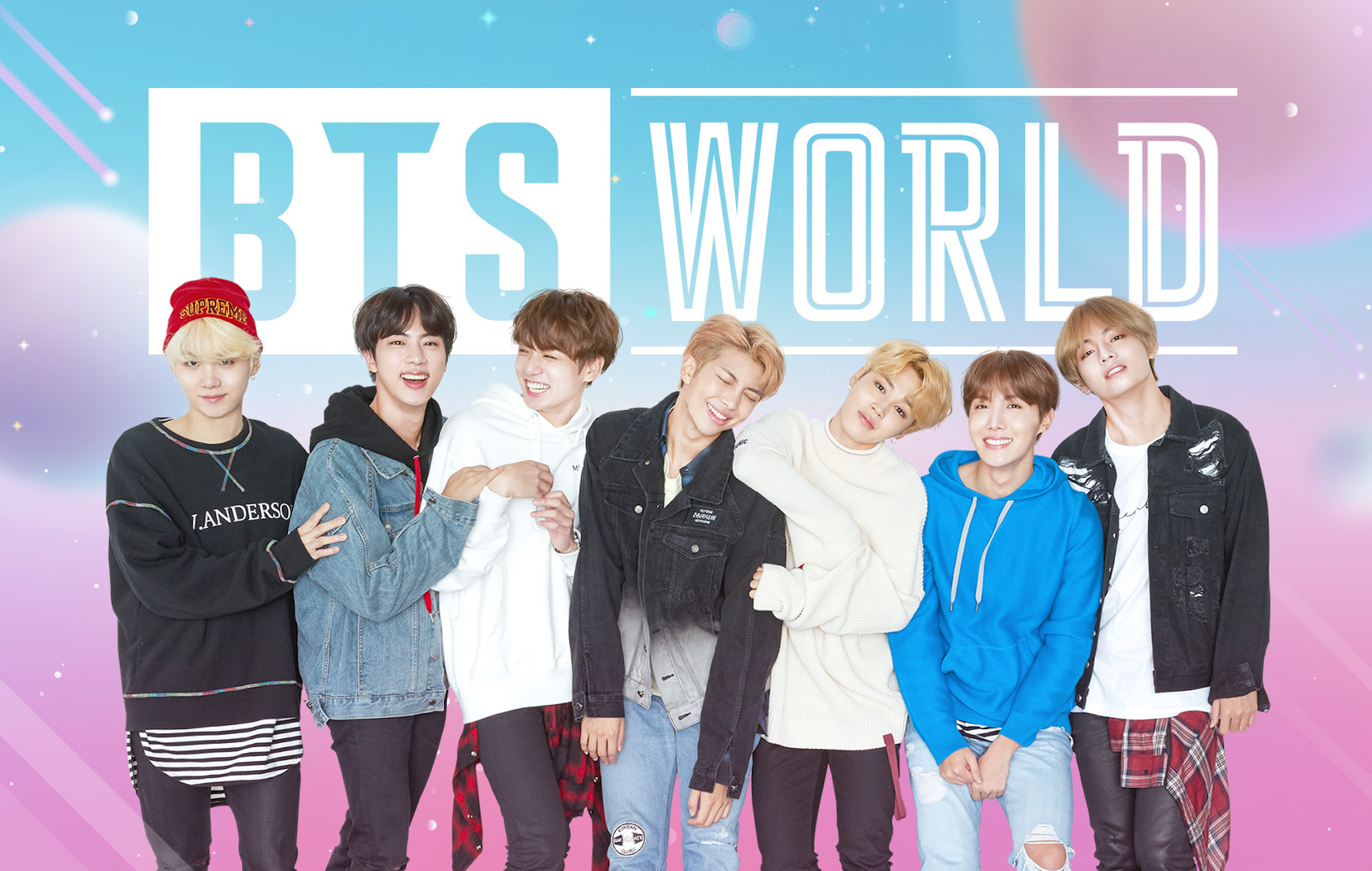 From afar it looked like a demo, though the location was wrong.  An Indonesian McDonald's restaurant, not the town hall or government office where placard-wavers usually gather.  And much of the tight-packed crowd spilling into the street wore the green gear of GoJek motorcycle carriers. Maybe a pay dispute?
Wrong on all counts. The bikers were collecting online orders of chicken nuggets packed in boxes promoting the K-pop boy band BTS.  The tsunami of customers was so pressing the police forced 32 stores to close.
The McDonald's event was weird but Indonesian infatuation with all things Korean isn't new.  In 2019, a Korean government portal claimed Indonesia 'topped the global ranking of K-pop content viewership on YouTube with 2.62 billion views.'
The genre is addictive, the choreography simple, production values faultless, the pimple-free performers more like sci-fi androids.  Most songs are in senseless English, the lyrics probably written by AI. Sample: 'Word up, talk the talk, just move like we off the wall.' The sound is the swish of swiped credit cards.
Marketing agency head Michael Patent told The Jakarta Post K-pop appealed to youngsters seeking escapism and a sense of belonging to an international community:
 'K-pop is an art, but it's also business. The management companies have created a system in which a product that gets delivered to consumers is of really high quality. It's been produced to specifically appeal to a certain taste.'  In brief, creating a need and coining tons of won.
The ROK makes earth movers, smartphones and cars.  Also in its catalogue are K-pop soft sells, music, videos, pictures, make-up, food, fashion and more.
Australia feeds Indonesia grains and meats.  Its add-ons tend to be cerebral, scholarships, elite exhibitions and on-campus film festivals.  Worthy stuff, though no match for sashaying beardless boys and cutesy girl groups sending the fandom frothing.
Indonesia's mean age is 29.7 – Australia's 38. The UN Population Fund puts 28 per cent of Indonesian citizens in the 10-24 age bracket.  Suits spread-sheeting tariffs may not be the best way to snare Gen Z's attention.
The last time Australian popular culture elated Indonesians was in the late 1980s with the TV series Return to Eden.

 

In 1992 the show's star Rebecca Gilling was mobbed when she visited Jakarta, with the Australian Financial Review reporting the then 40-year old actress '
may for a time have been more popular in Indonesia than she was in Australia.'
Bemused Australian Embassy staff in Jakarta might ponder this simple question:  How come South Korea's youth excites Indonesians who only know of the East Asian nation on smartphone screens - while the folks next door rarely raise a yawn? 
Maybe it's all too tough.  In Strangers Next Door?  Melbourne University's Tim Lindsey and David McRae write bluntly: 'There are no two neighbouring countries anywhere in the world that are more different than Indonesia and Australia. They differ hugely in religion, language, culture, history, geography, race, economics, worldview and population.
'In fact, Indonesia and Australia have almost nothing in common other than the accident of geographic proximity.'
That disheartening list isn't contested, with the mismatches aggravated by distance.  The peninsula nation's heritage and values bear little resemblance to the islands where 350 years of Dutch colonialism implanted many aspects of Western thinking.
So why the lack of love?  We Australians tell ourselves we're matey but rarely relate beyond backslaps with foreigners who don't drink beer or play cricket. As long as the bulk containers keep sailing with full holds it seems they're not going to tackle the tough stuff.
In 2017 the Department of Foreign Affairs and Trade started reviewing policies on soft power, defined 'as the ability to influence the behaviour or thinking of others through the power of attraction and ideas.'
After 130 concerned individuals and organisations had lodged submissions the show was ditched. DFAT blamed the pandemic making the project 'no longer as relevant to the significantly changed global environment.'  The Koreans think otherwise, churning out their products and currently running a TV sport drama series Racket Boys with an Indonesian storyline.
As reported in Australian Outlook in May, a survey by Singapore's ISEAS – Yusof Ishak Institute showed an awkward reality: Indonesians think Australia has little influence and its aid is too tiny to be felt. 
Now we have the other side's feelings.  Last month the Lowy Institute released its annual poll on Australian attitudes to those across the Arafura Sea.  Yet again it showed what the director of LI's Southeast Asia Program Ben Bland called in The Interpreter website "a dispiriting exercise".
 'Whether asked about their warmth toward Indonesia, confidence in its leaders, or even their level of basic knowledge about their biggest neighbour, Australians tend to show a combination of disinterest and distrust.'
Reasons include the gutting of Indonesian language courses in schools and unis and the shallow media coverage of archipelagic affairs. 
President Joko Widodo focuses on domestic matters.  His more worldly predecessor Dr Susilo Bambang Yudhoyono, told the Australian parliament in 2010 the issues were improving mutual public understanding, managing diplomatic differences, boosting economic ties and adapting to emerging regional problems.
Commented Bland, who is also Widodo's biographer: 'More than a decade later, both countries have made steady progress on the last three challenges. However (the Lowy poll) shows that there is still much work to do on the first.'
In 1994 the then PM Paul Keating said: 'No country is more important to Australia than Indonesia - If we fail to get this relationship right, and nurture and develop it, the whole web of our foreign relations is incomplete.'
In the 27 years since every Australian leader has said much the same, often with the enthusiasm of making a dental appointment.  None have asked Aussie kids how to connect with their maybe-friends next door.
As all parents eventually and gladly discover, adolescence doesn't last. The brightest of Jakarta's K-poppers are set to remain movers and shakers when they graduate from dance floor to boardroom.  Canberra wants them tapping policies to the rhythm of Oz, but the beat is set by Seoul.
Buttoned-down diplomats face a new reality: Gyrating teens flaunting flesh can also be a tool of statecraft.

First published in Australian Outlook, 9 July 2021:  https://www.internationalaffairs.org.au/australianoutlook/pop-goes-korea-plop-goes-australia/
KOREA'S DANCING DIPLOMATS