Layoff leeway | Long-term angst | Build back bigger fines | TA at John Deere
Monday, November 1, 2021
---
COVID
► LIVE from the Seattle Times — Coronavirus daily news update, Nov. 1 — The latest count of COVID-19 cases in Washington totals 725,435 infections (14-day average of cases per day: 2,176) and 8,628 deaths.
► From the Bellingham Herald — Whatcom County schools had four COVID outbreaks during September, state report shows — A state report found 189 school outbreaks impacting 1,284 people statewide so far during the 2021-22 school year. Snohomish County had the highest number of outbreaks (74) and associated cases (540), though 18 counties had at least one outbreak.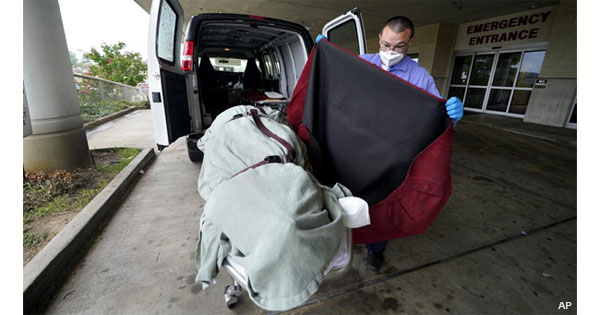 ► From the AP — COVID-19′s global death toll tops 5 million in under 2 years — The global death toll from COVID-19 topped 5 million on Monday, less than two years into a crisis that has not only devastated poor countries but also humbled wealthy ones with first-rate health care systems. Together, the United States, the European Union, Britain and Brazil — all upper-middle- or high-income countries — account for one-eighth of the world's population but nearly half of all reported deaths. The U.S. alone has recorded over 745,000 lives lost, more than any other nation.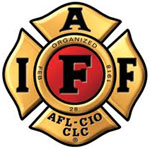 ► From the Spokesman-Review — Spokane firefighters union still hopes to win leeway for unvaccinated employees — Some unvaccinated Spokane Fire Department employees may still be allowed to work after all, according to city and union leaders. Four unvaccinated fire department employees retired or resigned, while 16 opted for a leave or layoff option provided by the city ahead of the state's Oct. 18 vaccination deadline for health care workers. It is unclear which of those employees could be brought back and under what conditions. Both city and union officials declined to delve into specifics about the negotiations.
The Stand (Oct. 18) — WSLC updates position on vaccine mandates — Washington State Labor Council, AFL-CIO: Workers must have a voice in the consequences of vaccine mandates.
► From the Seattle Times — Unions sue Port of Seattle over vaccine mandate, citing lack of authority and collective bargaining efforts — Two unions (Teamsters Locals 117 and 763) representing workers at the Port of Seattle have sued the Port over its mandate requiring all employees to be fully vaccinated by Nov. 15. A hearing is scheduled for Nov. 12.
► From Politico — Companies mull ending government contracts over vaccine mandate — Members of the aerospace, distribution, defense and trucking sectors are warning the Biden administration they will not be able to meet the Dec. 8 vaccine deadline.
► From the AP — U.S. prisons face staff shortages as officers quit amid COVID — Corrections officers are retiring and quitting in droves, while officials struggle to recruit new employees.
---
LOCAL

► From the Seattle Times — Foss Maritime closes Seattle shipyard that employed 115 — Although the closure is effective immediately, the company said workers will be paid for two more months. "Shipyard employees will continue to receive salary, benefits, and an average of overtime wages through the end of the year, though with no work requirement, as operations have ceased," according to the company's announcement.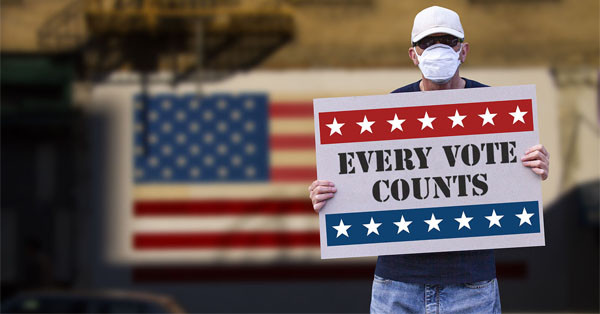 ► From the Seattle Times — King County voting centers help you register, replace lost ballots and vote the old-fashioned way — Washington state has one of the nation's oldest and most successful vote-by-mail systems. But in the final days before Tuesday's election deadline, a small but steady number of voters in Seattle are making the trip to a temporary voting center at Lumen Field to cast ballots the old-fashioned way: In person.
The Stand (Oct. 19) — Fill out, return your general election ballot
► From the Seattle Times — Jury awards $17.3 million to immigrants for work performed at Tacoma detention center — The jury award in that lawsuit comes two days after the same jury found Florida-based The GEO Group, which runs the for-profit facility, violated Washington's minimum wage law. GEO may have to pay even more when a judge considers separate damages sought by state Attorney General Bob Ferguson, who had filed another lawsuit on behalf of detainees held since 2005.
► From the (Everett) Herald — Survey: Oak Harbor's city staff reveals depth of morale issues — Some employees said the work environment was toxic or described a culture of fear.
---
THIS WASHINGTON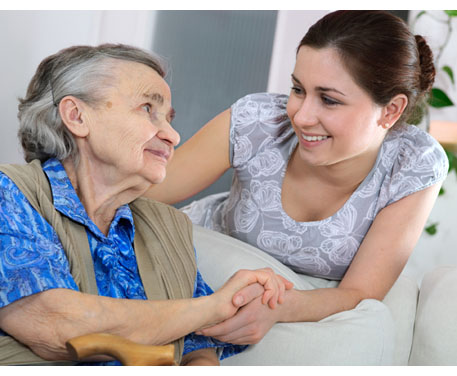 ► From the Seattle Times — State lawmakers look at long-term care program as frustration builds over benefits and payroll tax — Scores of businesses, unions and groups — including Microsoft, Amazon, Alaska Airlines and more than 40 local of chambers of commerce — penned a letter in September asking Gov. Jay Inslee to delay the program. Democrats acknowledged the rollout has been troubled. But even as they examine changes to improve the policy, they have vowed to move forward without delaying the start of the payroll tax. Conservative activists have begun collecting signatures for an initiative that, if it qualified, could deal a hefty blow to the program. Proposed I-1436, if approved by the Legislature, or later, by voters, would allow state residents to opt-out from the program at any time.
► From the AP — Gov. Inslee lets eviction moratorium expire on Sunday — After more than 18 months of pandemic-driven eviction limits, Gov. Jay Inslee says he'll allow the latest version of Washington's eviction moratorium to expire on Sunday. That move will open the door for an influx of new eviction cases and test key tenant protections for the first time since the pandemic upended the legal process last year.
► From the Seattle Times — State's infrastructure failures require immediate attention (editorial) — Washington's leaders are failing their constituents on transportation infrastructure. If legislators cannot find a way to make a special session work this year, they must prove early in 2022 they take this problem seriously and get a transportation deal done.
► From the Seattle Times — Washingtonians deserve a reliable, resilient ferry system (editorial) — Staffing has been a problem for years along with canceled sailings. The governor and state legislators need to stop merely saying the right things and start doing them.
► From the Kitsap Sun — WSF finds Legionella bacteria in water systems on vessels — Tests on potable water systems on several Washington State Ferries vessels have found "elevated" levels of Legionella, a bacteria that can grow in unused water systems.
---
AEROSPACE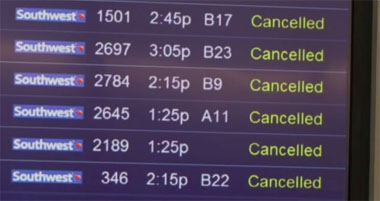 ► From Bloomberg — American's canceled flights portend messy holiday travel — The razor-thin staffing that contributed to thousands of canceled U.S. passenger flights in October doesn't bode well for smooth holiday travel. American Airlines scrapped about 1,500 flights on Saturday and Sunday, plus 250 on Monday. Airlines have been caught off guard by the rebound of passengers and the need to staff up enough to serve them.
► From KING 5 — Global shipping delays are leading to increased demand for Everett-built Boeing freighters — Major shipping delays backing up west coast ports are causing couriers to turn toward the sky to get goods where they need to go.
► From Simply Flying — Boeing is laying the foundations for its next commercial aircraft — Updating employees on the company's third-quarter results last week, Boeing CEO Dave Calhoun made a small mention of Boeing's next commercial aircraft, saying that the foundation is being laid for its development.
---
THAT WASHINGTON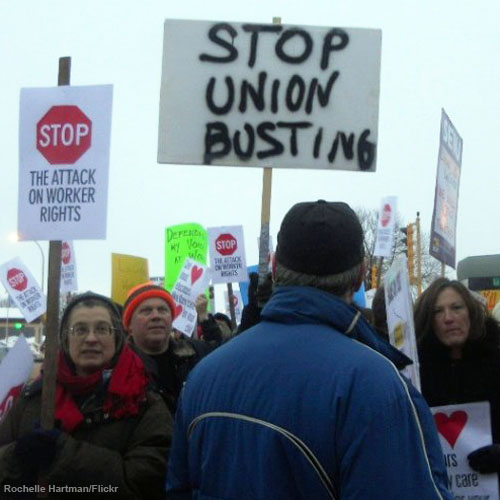 ► From HuffPost — Democrats are close to implementing big fines for illegal union busting — It may finally cost something for employers to illegally break unions. Congressional Democrats and the White House on Thursday reached a tentative deal on a trimmed-down yet still historic $1.75 trillion spending package that would broaden the social safety net and address climate change. Although it's still subject to changes, the current version of the Build Back Better framework includes a potentially landmark reform to labor law: monetary penalties for union busting.
► From The Hill — Biden sets off high-stakes scramble over spending framework — Democrats are scrambling to fill in the details of their social and climate spending plan after President Biden's proposal for a scaled-back bill lit a fire under lawmakers who want to see their personal priorities included.
► From Politico — Dems close in on Medicare prescription drug negotiation compromise — The issue was left out of last week's social spending framework, but it may yet show up in the final bill.
► From Vox — Why progressives still aren't voting for the infrastructure bill — It's the only leverage they have to guarantee that the social spending bill moves forward.
► From the Spokesman-Review — As dam-breaching debate rages, Cantwell quietly secures billions for fish recovery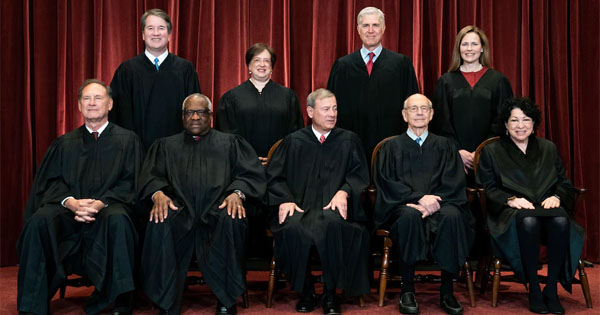 ► From the AP — Supreme Court takes up Texas law banning most abortions — The Supreme Court is taking up challenges to a Texas law that has virtually ended abortion in the nation's second-largest state after six weeks of pregnancy. The justices are hearing arguments Monday in two cases over whether abortion providers or the Justice Department can mount federal court challenges to the law, which has an unusual enforcement scheme its defenders argue shields it from federal court review.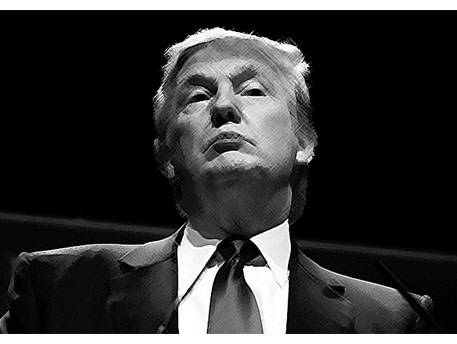 ► From The Hill — Stunning survey gives grim view of flourishing anti-democratic opinions — Those who buy into former Trump's lies over the 2020 election and those who watch the far-right channels that amplify his rhetoric are increasingly embracing anti-democratic opinions and even contemplating political violence, according to a new poll. he poll found about three in ten Americans, 31 percent, believe the 2020 elections were stolen from Trump, including two-thirds of Republicans and a whopping 82 percent of those who trust Fox News more than any other media outlet.
---
NATIONAL
► From the NY Times — Union for John Deere workers reaches tentative deal to end 2-week strike — The UAW announced on Saturday that it had reached a tentative agreement with the agriculture equipment maker Deere & Company, potentially ending a strike involving about 10,000 workers that began in mid-October. The agreement must still be approved by the union's members.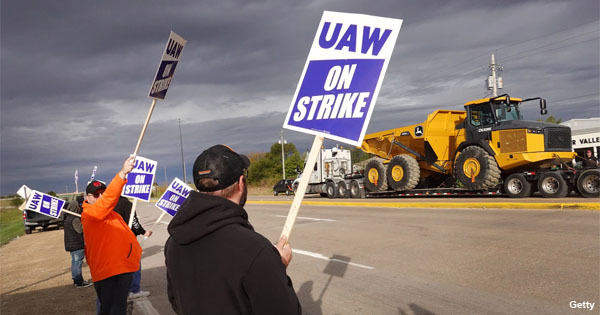 ► From the Washington Post — Workplace strikes are surging. Here's why they won't stop anytime soon. — Factory workers, nurses and school bus drivers are among the tens of thousands of Americans who walked off jobs in October amid a surge of labor activism that economists and labor leaders have dubbed "Striketober." The strike drives, experts say, stem from the new leverage workers hold in the nation's tight job market: Having seen the massive profits their companies collected during the coronavirus pandemic, they want their contributions acknowledged in the form of better pay and working conditions. While work stoppages may contribute to near-term inflation and production tie-ups, economists say they could fundamentally change the economic standing of millions of workers.
EDITOR'S NOTE — Right now, you have leverage! Get more information about how you can join together with co-workers and negotiate a fair return for your hard work. Or go ahead and contact a union organizer today!
► From the AP — Baldwin shooting highlights risks of rushed film production — The fatal shooting by Alec Baldwin on a movie set has put a microscope on an often-unseen corner of the film industry where critics say the pursuit of profit can lead to unsafe working conditions.
---
INTERNATIONAL
► From the USA Today — Biden arrives in Glasgow for COP26 summit with leaders under pressure to turn climate pledges into action — World leaders gathered here Monday for a high-stakes United Nations' COP26 climate summit, where they are discussing ways to address the warming planet, even as many countries, including the U.S., are falling short on emissions-reduction targets and struggling to enact domestic climate-change legislation.
► From Reuters — Amazon workers in Germany to strike for better pay — Workers at some Amazon warehouses in Germany began strike action on Monday, services sector union Verdi said, as part of a long-running battle with the U.S. tech giant over better pay and working conditions.
---
HONORING TRUMKA
► Last week, members of the the U.S. House of Representatives, including Rep. Derek Kilmer of Washington (at 14:15), took some time to remember the late Richard Trumka, the longtime AFL-CIO President and United Mine Workers' union leader who passed away on Aug. 5.
---
The Stand posts links to Washington state and national news of interest every weekday morning by 10 a.m.
The post Layoff leeway | Long-term angst | Build back bigger fines | TA at John Deere appeared first on The Stand.
Layoff leeway | Long-term angst | Build back bigger fines | TA at John Deere