Let's create a summertime floral arrangement!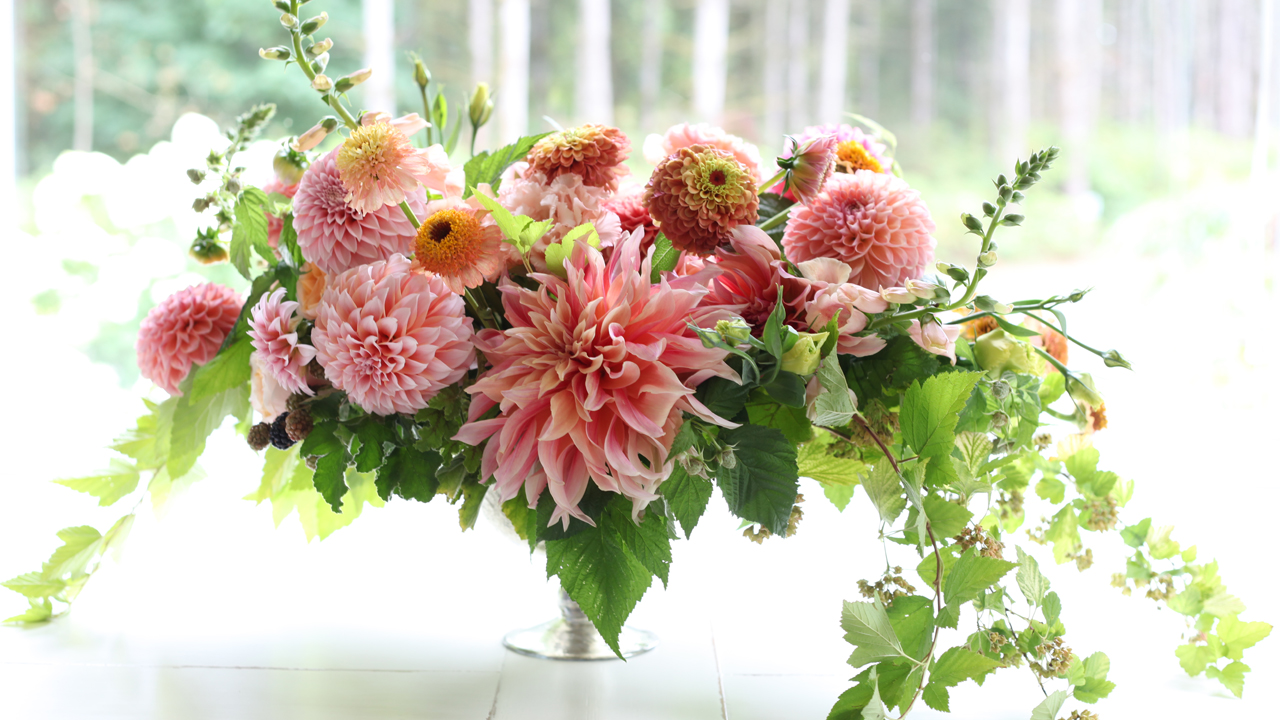 An ode to summertime, that is how I feel when I think of these flowers and this floral design. Gather together the ingredients I have listed here and join me for this instructional video which will lead you through the process of designing this lush arrangement in a step-by-step fashion.
When you register for the online class you will have access to a 38 minute video, in addition to a printable PDF which outlines the Ingredients List of Flowers & Foliages⁠ and a printable Guide with more tips for creating your floral design⁠.
⠀
For the floral centerpiece I used the 7 ½" Etched Leaf Vintage Mercury Glass Bowl from Jamali Gardens. Below is a list of the flowers and foliages I used to create the design and I would suggest you gather 10 stems of each flower and foliage. You may not end up using all the flowers, but will want a nice assortment to pick from as you design your arrangement. I do recommend cleaning and prepping all the stems prior to beginning the online tutorial.
Tools:
Footed Vessel / Compote Vase
Oasis Florist Netting / Chicken Wire
Clear Tape
Floral Scissors/Shears
Wire Cutters
Spice Rack/Lazy Susan
Flower List:
Dahlias (ball and smallish dinnerplates)
Garden Roses (I used Princess Aiko & Sakura from Alexandra Farms)
Zinnias
Lisianthus
Spray Roses
Foxgloves
Berries
Ninebark
Fruiting Raspberry
Scented Geranium
Please feel free to substitute ingredients as necessary to meet your local availability.
Ideas of potential substitutes are larkspur or snapdragons for the foxgloves, cosmos for the zinnias, as fall flowers come into season Mums can be substituted for the dahlias. Peonies for the garden roses if you have them available. Mint is one of my favorite foliages and could easily be added into this assortment. I chose blackberries, but raspberries or other berry options would work just fine.

Let's create a summertime floral arrangement!