Maddex Cottage and Snow Add-On for Uber December
Move-in day is here for a multi-leveled classic – the Maddex Cottage!
The Maddex Cottage welcomes you in with an elevated concrete patio and built-in stone planter (removable plants included). The sunken entry hallway is nestled between a split-level double-height living room with cathedral ceilings and wood-inlay fireplace, and an expansive open dining/kitchen area – we include a removable prop (non-animated) kitchen to fit! Two private rooms give you flexibility, each with their own large bay window. Out back, the welcoming patio invites you to the built-in tiled pool with lights and a dual waterfall fountain system – animated for singles and couples in your choice of maturities. Grab the optional Snow Add-On for a full winter chalet experience – only at Uber's December round!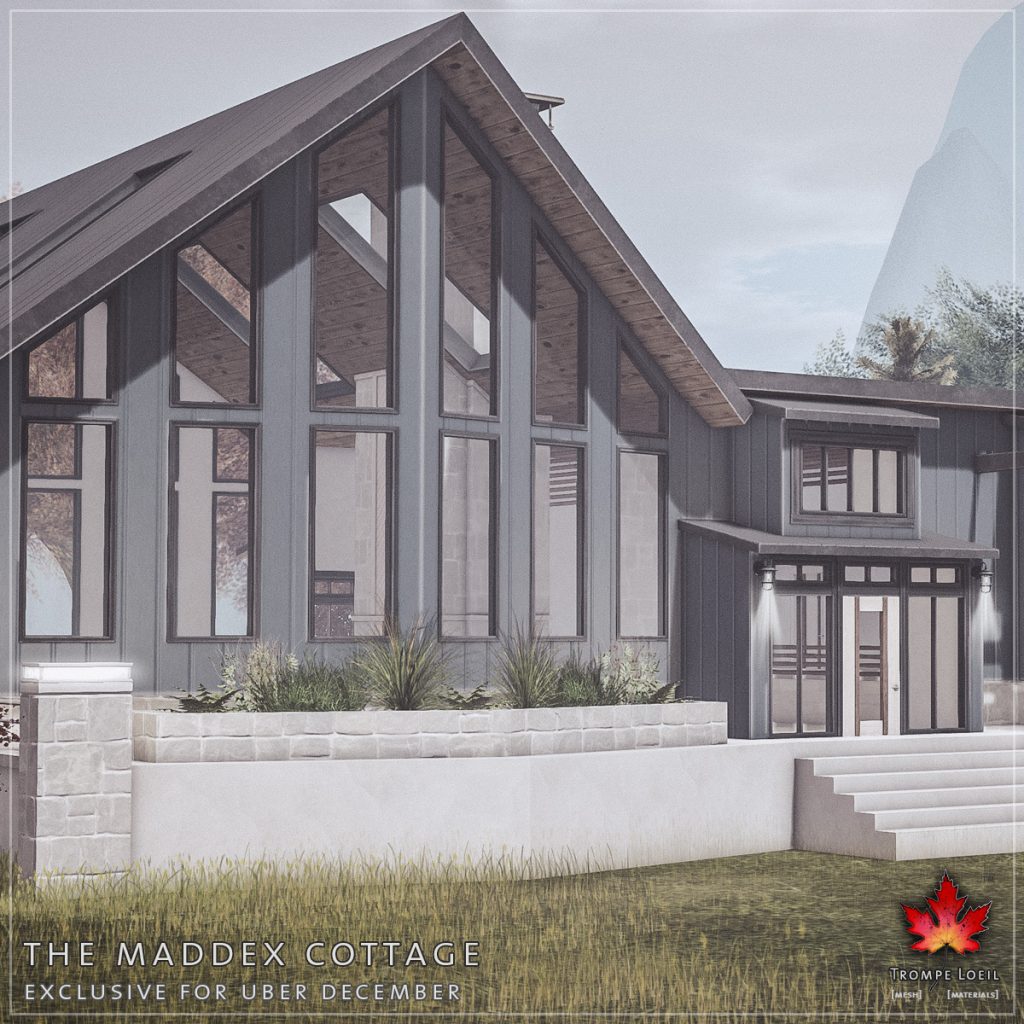 Maddex Cottage and Snow Add-On for Uber December