Makers for Good Make-A-Ton Innovation Challenge
Dassault Systemes SOLIDWORKS invites you to participate in Makers for Good Make-a-ton focused on "Sustainable Future". It is a creative innovation marathon for #makers who are working on impact driven product prototypes and want to take them to the next level.
Make-a-ton aims to convene the sustainable ecosystem of digital fabrication to solve the extreme environmental challenges ahead and save our planet. In this edition we encourage engineers, designers and entrepreneurs to prototype innovative solutions around the themes of water, waste, forest, oceans & health.
This Make-a-ton is open for participation to both, professionals and students.
A prize of $25,000 USD will be divided among 3 winners and be allocated towards manufacturing their product for exhibition at the 3DEXPERIENCE WORLD 2022 (Atlanta, USA | Feb 6-9, 2022). In addition to this, one representative each, from 3 winning teams, will be flown (with accommodation) to Atlanta for the event.
For more info on 3DEXPERIENCE World, click here
KEY DATES:
Application Deadline: December 12, 2021
Publication of participating projects: December 16, 2021
How to Apply?
Visit this website and enter information about your idea/ project/ problem you are working on. You could be a startup, a maker, a professional or a student to apply for this challenge.
Apply Here: https://lnkd.in/eVEPdbgP
Any questions/ concerns, please contact the organizing team:
Email: hola@makersforgood.co
Whatsapp: +52 1 56 2130 9561
Facebook:  @Makers For Good
Instagram: @makers_for_good
LinkedIn:      Makers for Good
Youtube:       Makers for Good
Author information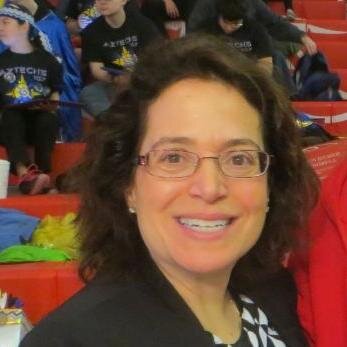 Marie Planchard is an education and engineering advocate. As Senior Director of Education & Early Engagement, SOLIDWORKS, she is responsible for global development of content and social outreach for the 3DEXPERIENCE Works products across all levels of learning including educational institutions, Fab Labs, and entrepreneurship.
The post Makers for Good Make-A-Ton Innovation Challenge appeared first on SOLIDWORKS Education Blog.
Makers for Good Make-A-Ton Innovation Challenge