japanese peach blossom solitaire
This solitaire is off the rails, set with a giant gorgeous 12x9mm Old Mine Cut glitter-bomb of a moissanite.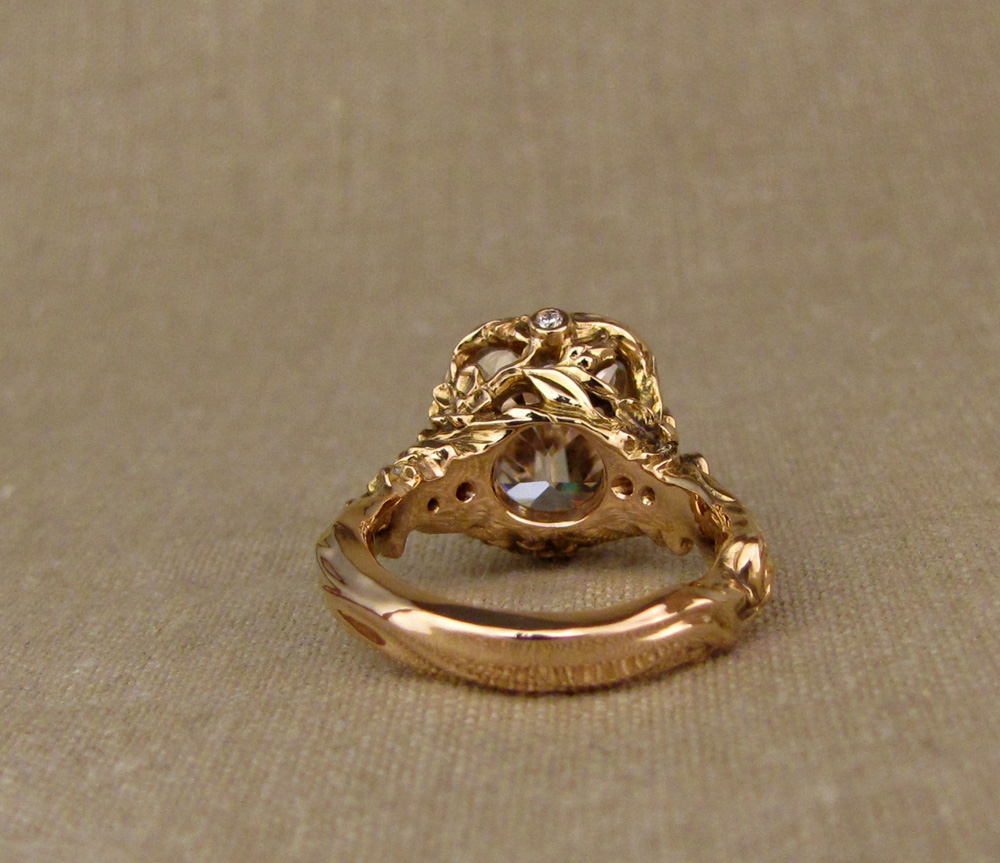 The design is Japanese peach blossoms with a couple little honeybees scattered here and there. We wanted to keep the setting as open as possible, yet have the solitaire frame be substantial enough to securely hold such a large stone. A strong, delicate type, let's say.
More images after the click: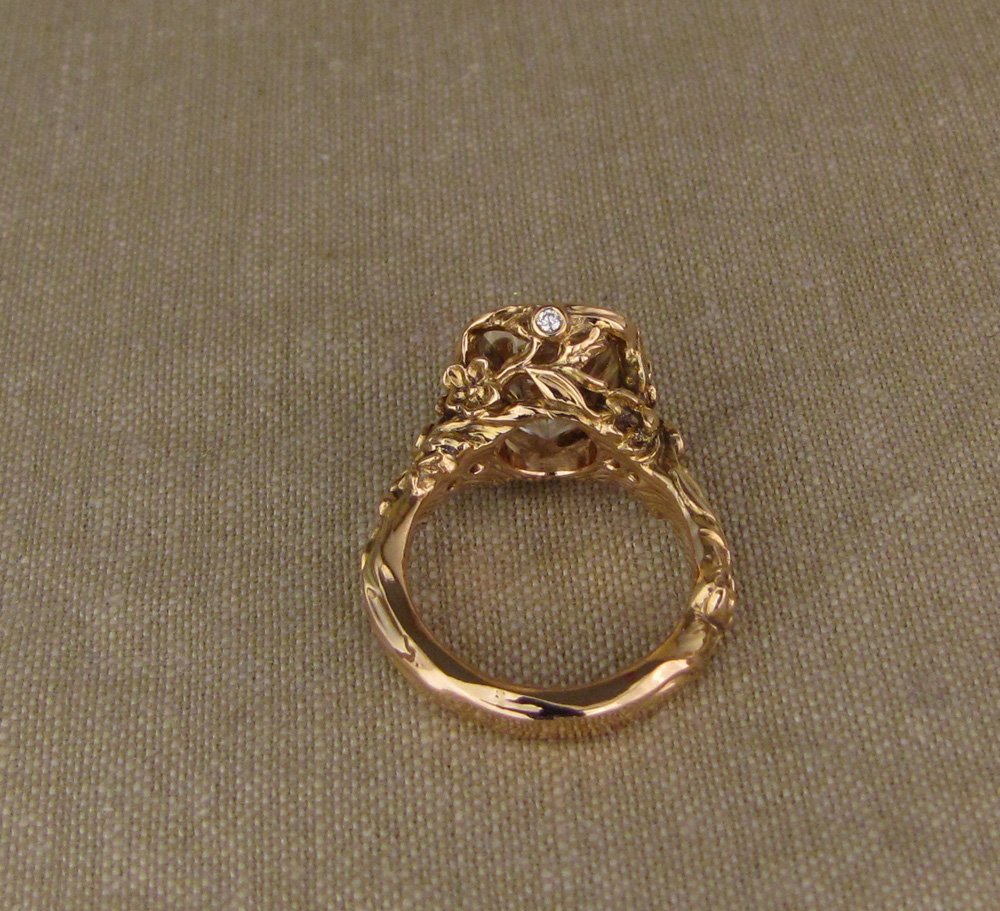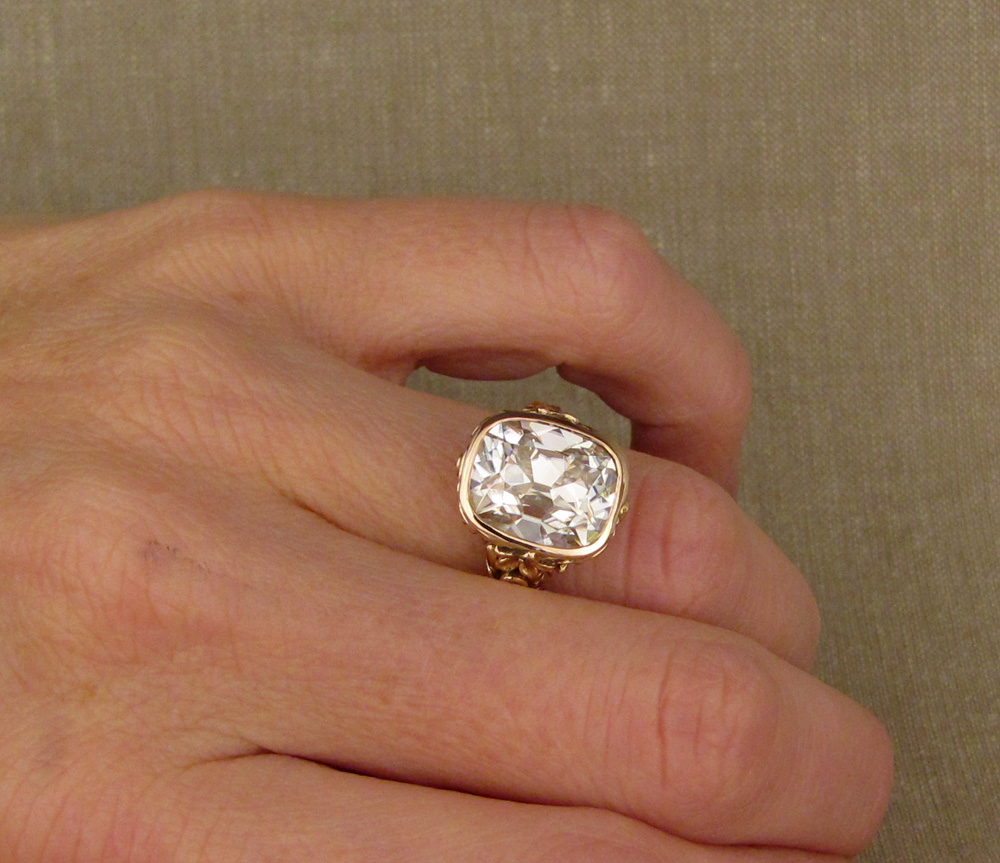 20K rose gold (so peachy!)
japanese peach blossom solitaire