NFL Week 11; Late games take the spotlight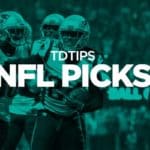 Well, Week 10 of the NFL season provided more shocks. It's been a crazy year and it doesn't look like it's going to settle down any time soon. It makes this column increasingly difficult as I try to pick out some winners.
Underdogs seem to be the key though if you blindly betted them winning on the Moneyline you'd be doing very well this season. The bookies don't know who's going to win, and it seems anyone can in any given week. Well, except the Lions.
NFL Week 11
Best spread
Spreads haven't gone well for me in recent weeks and this week is tough as well. There's a few I marked up earlier in the week that I still like this week. The Browns need to bounce back from a spanking last week against the Pats and should do so against a Tim Boyle-led Lions team. He threw more INTs than TDs IN COLLEGE. So it's tough to see him doing much better in the NFL especially when getting clattered by Myles Garrett and his buddies. That spread is now getting close to 2 TDs though so it's a risky one to take.
The Dolphins should be the bet of the week really against the Joe Flacco Jets. But it's another load of unknown coming into that team and we all thought Mike White would get killed in his first start before his dump-offs killed the Bengals. We do know more about Flacco but do I trust the Dolphins to win another game? I don't know.
I've landed on the 49ers covering less than a TD in Jacksonville. I have so little respect for the Jaguars and the amount of points they can put up that despite the mis-steps of the 49ers I think they'll cover this spread. They won last week in division against the Rams who are a far better team than the Jags. They are actually a lot better on the road in recent history and if there's one thing Kyle Shanahan can do it's beat up on bad teams.
The coaching mis-match here must be one of the biggest in the league and despite missing Eli Mitchell they won't have any issues moving the ball with Jeff Wilson. I'm looking forward to seeing him back in action, loved him last year.
Best bet; 49ers -6.5 at 10/11 everywhere.
Best Total bet
Remarkably after a dismal start on totals I've hit a bit of form on them. A couple in consideration tonight, you have to lean over on the Cowboys and Chiefs, but going over the highest total of the year is risky business and I don't want to jinx what should be the most-fun… funnest? Most entertaining game of the year so far. I also think the Raiders v Bengals game will be high-scoring as well. The late slate this week should be really good.
But why look for something fun when you have the chance to bet the unders on the Jets and Miami?! Who wants entertaining football when you can back something in a game involving two of the poorest teams in the league? – Actually, scrap that, bunch of bums. I do think that game goes under but the Jets are on the 2nd-worst run in history in terms of conceding points and even this Dolphins team could put up 30 against them which worries me.
I'll go for the other game in the late slate – Cardinals @ Seahawks – Both defense should be on top in this one and with the news of Kyler Murray probably not starting again I don't see how the Cards put up more than 20 points. The Seahawks haven't been great on offense all year no matter who starts for them, sure they'll bounce back from a ZERO point performance last week but this Cards defense is for real and Wilson clearly wasn't ready to return.
This line moved from -1.5 Cardinals to +2.5 on the Murray news, the total only moved half a point.
Best Bet; Cardinals @ Seahawks UNDER 46.5
Best TD Scorers
I've actually got a decent list of players this week at the prices available. There's been a lot of movement as players are ruled out or come in which has made for some good prices on players.
James Conner has 11 rushing TDs this year, 12 in total, he's the only back for the Cardinals now, he's scored in 7 of the last 8 games (4 in a row) and yet he's still plus money to find the endzone this week? I can't overlook that.
I like Nick Chubb at 4/6, I think the Browns run all over the Lions this week, Joe Mixon, and in fact every player in the Bengals v Raiders game, is over even money, Mixon has a good record in his career against the Raiders and I think that will be a high-scoring game.
Najee Harris is a good one to add to your accas as well at 5/6 against a Chargers team who are the worst in the league against the run. Expect him to get 25+ touches with Big Ben back under center for the Steelers.
One at a bigger price which caught my eye was Adam Trautman for the Saints. He's been getting heavily targeted with Trevor Siemian under center for the Saints this year and is level with Alvin Kamara in terms of Redzone targets including at least one I remember in the endzone last week which he failed to haul in. At 9/2 I'm happy to have a punt on him. 6/1 on vBet if you randomly have an account there.
Best Bet; James Conner 21/20 (365), Adam Trautman – 9/2 (365/PP)
Best player prop
I've got a couple of props on my list for tonight, I think the Bengals v Raiders will be high scoring so 10/17 for Joe Burrow to throw over 1.5 TD passes seems fairly generous, anything over 1/2 was a go for me. I could go back to the well on Chase longest reception in that game as well, back down to 25.5 now.
But I can't ignore the o24.5 for Deebo Samuels longest reception against the Jaguars. He's gone over that line in all but one game this year and he's just impossible to guard against. He'll get the ball within 10 yards of the line of scrimmage and take it 50 yards in a heart-beat. He's so good to watch.
Best prop; Deebo Samuel longest reception o24.5 yards – 5/6 (365/Hills)
The post NFL Week 11; Late games take the spotlight appeared first on MrFixitsTips.
NFL Week 11; Late games take the spotlight