Notorious BIG Party! Reid's Big ONE
I'm excited to share my son's FIRST birthday with you all–a Notorious BIG party! It's weird to think that the very first party I shared on this site, was my daughters' (one and only) shared party. It was a candy themed party––11 years ago. Wow . . . how times flies!
I knew I wanted to do a Notorious O.N.E. theme for our son Reid's 1st birthday (my all time favorite 90's rapper) and I knew I wanted to keep the colors simple and neutral.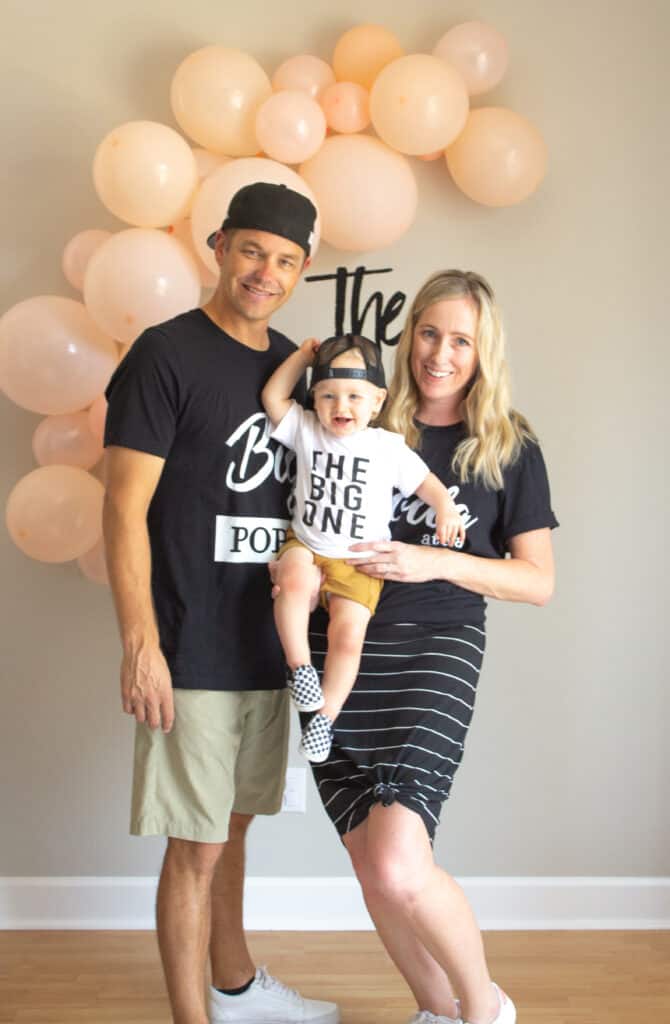 When I did a quick search, I stumbled upon another party that was EXACTLY what I would want. So, given 2020 has sucked all the creativity out of my "mom brain", I basically just replicated it. No shame here. I loved every detail and just didn't want to reimagine it.
Given Covid and our families social distancing efforts, the party was tiny and in our home. Just our immediate family attended but we still had an amazing time celebrating our little Reid turning The Big One!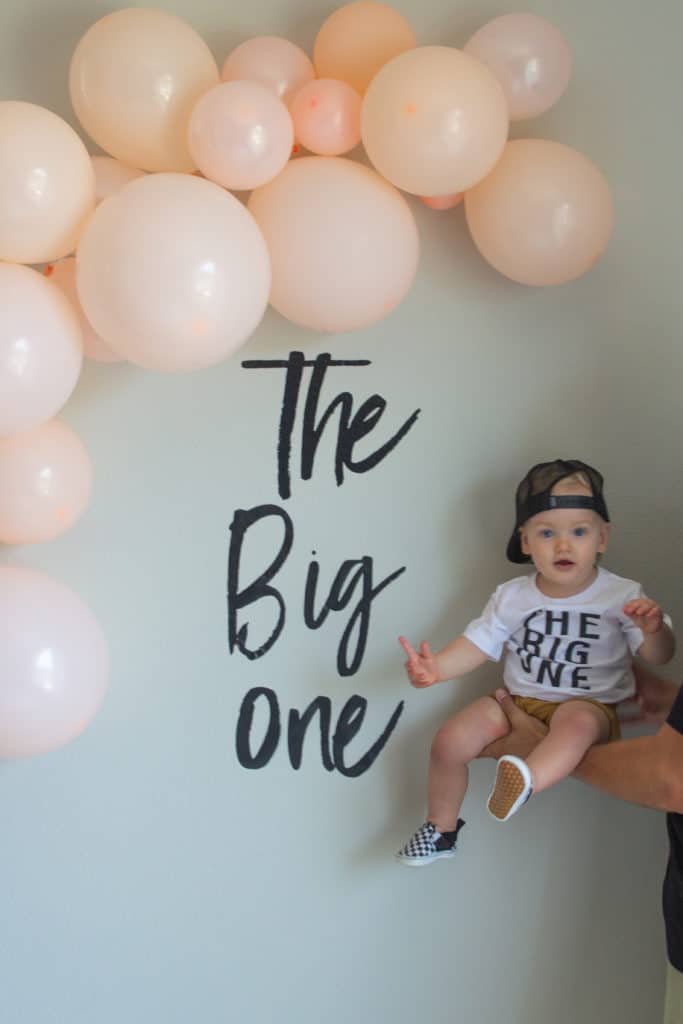 My husband found it hilarious that after 19 years of throwing GIRL birthday parties, I somehow managed to have the only pop of color be what looks like pink. In truth, I bought peach balloons and was hoping for a more muted, natural color but they did totally look pink (sorry Reid!). I didn't know this then, but I learned if you double the peach balloons before you fill them, the color will be closer to actual pale peach.
Oh well, next time!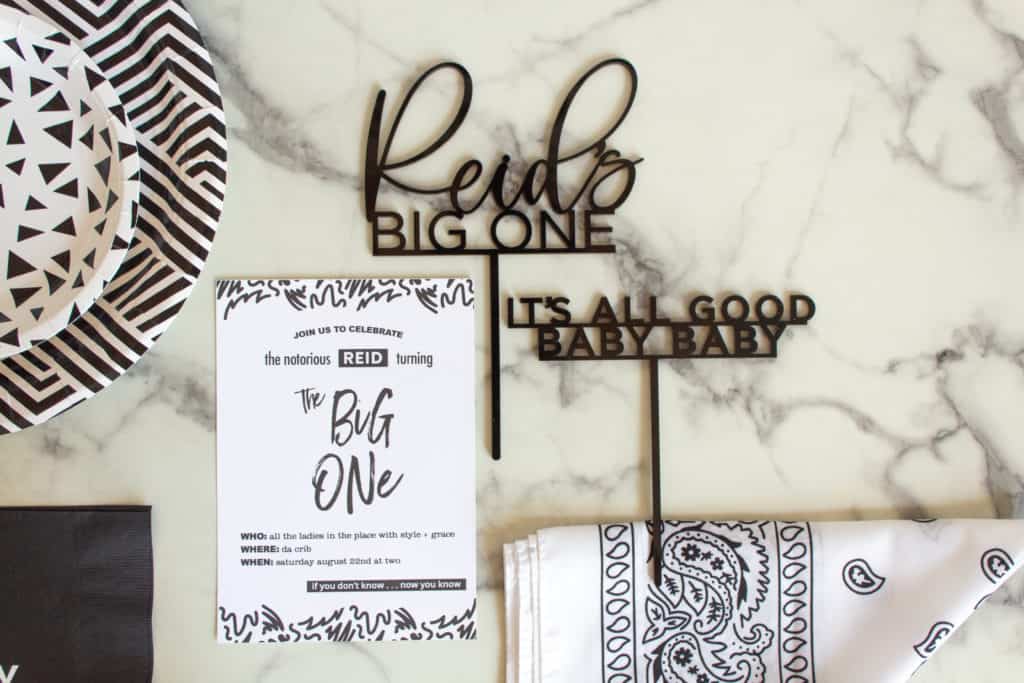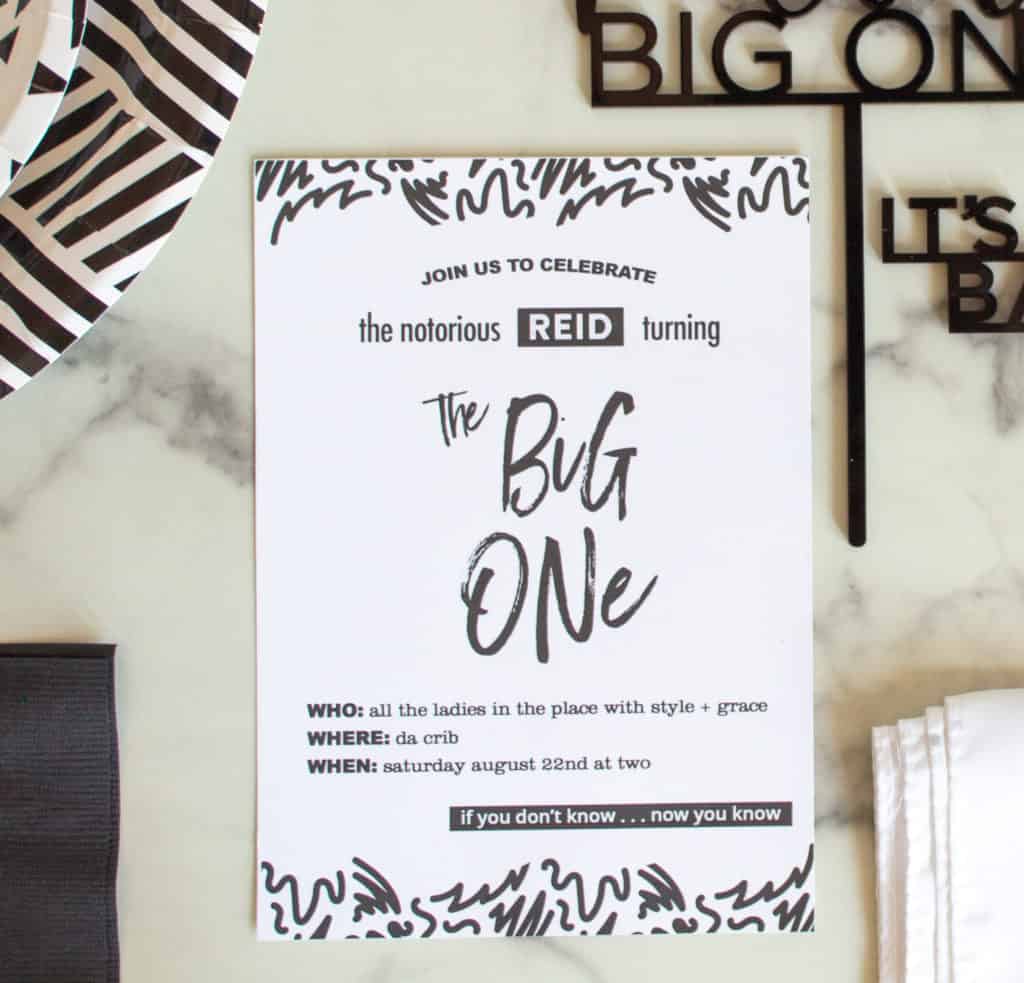 I made the invites myself and loved the way they turned out! I added a little surprise to the back just for fun.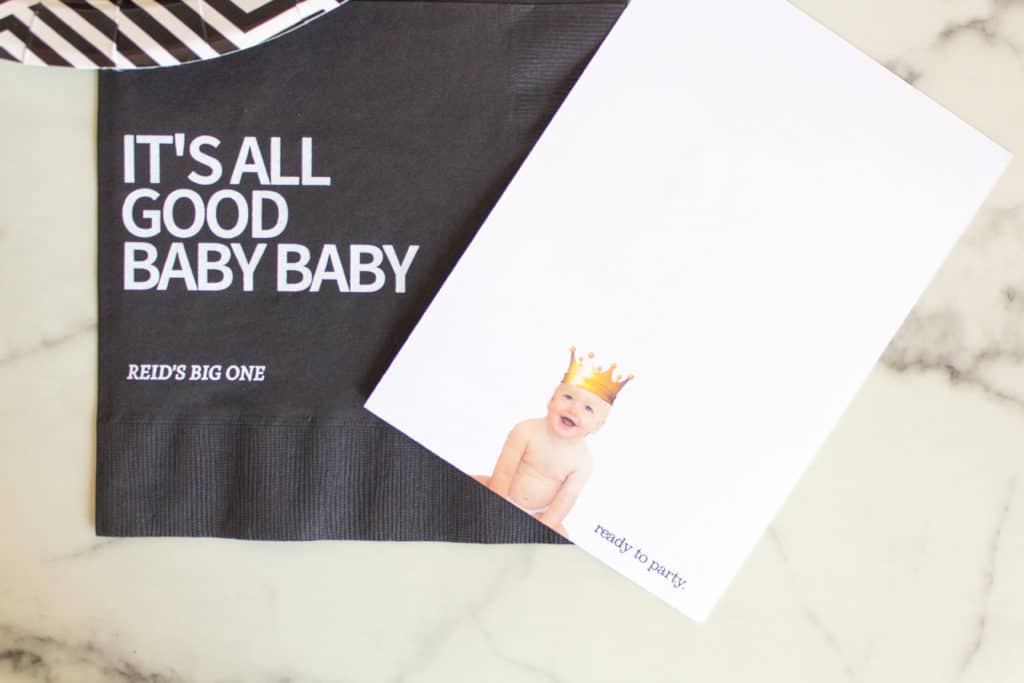 The party theme was pulled together with printed popular lyrics from Notorious BIG songs. Of course we had a playlist too, all clean versions of course. No, just kidding he's only one he doesn't understand curse words (yet!).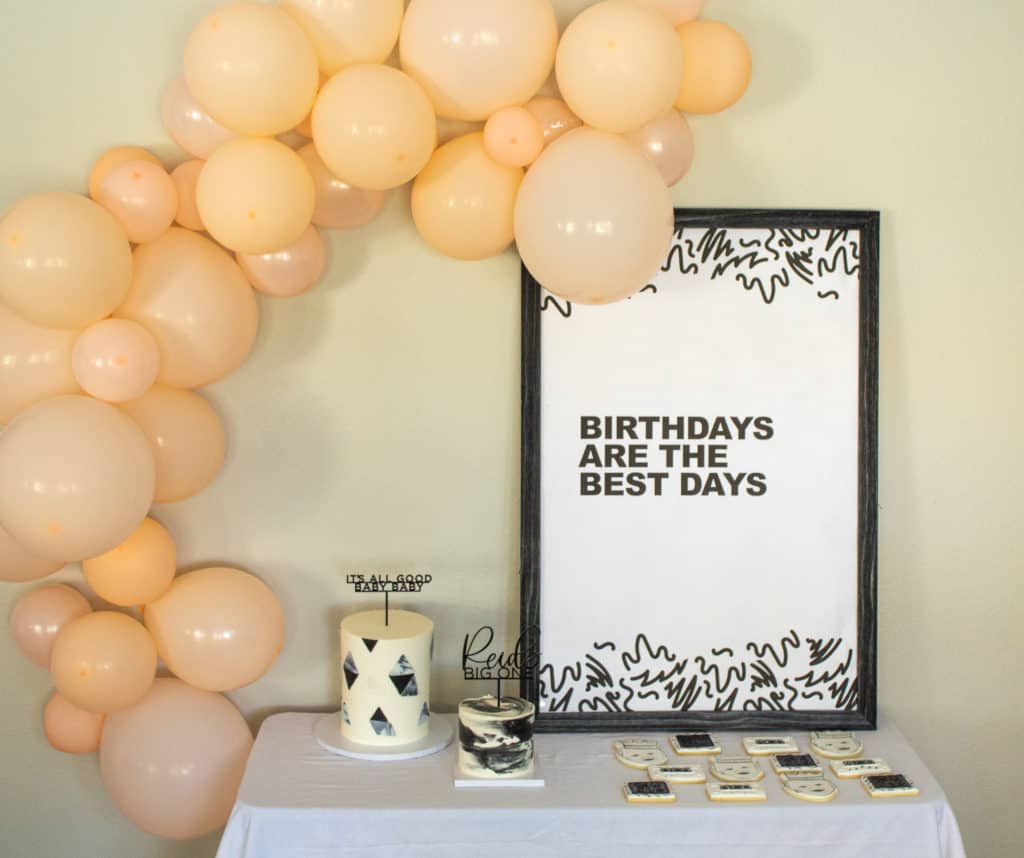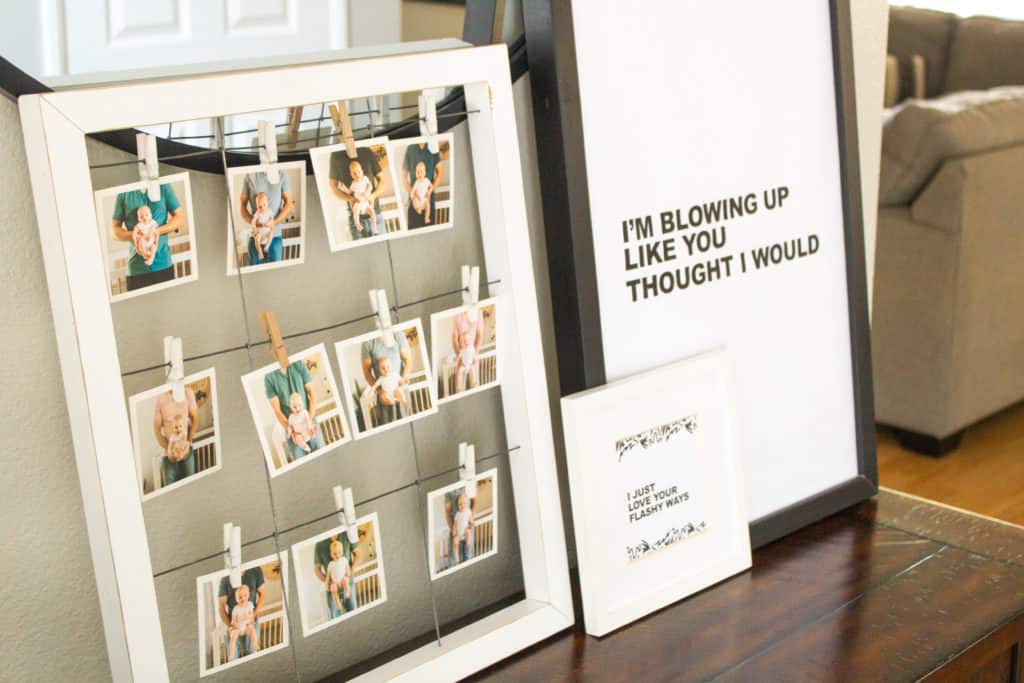 Here's a peek at the monthly photo we took. I'm so glad we did it!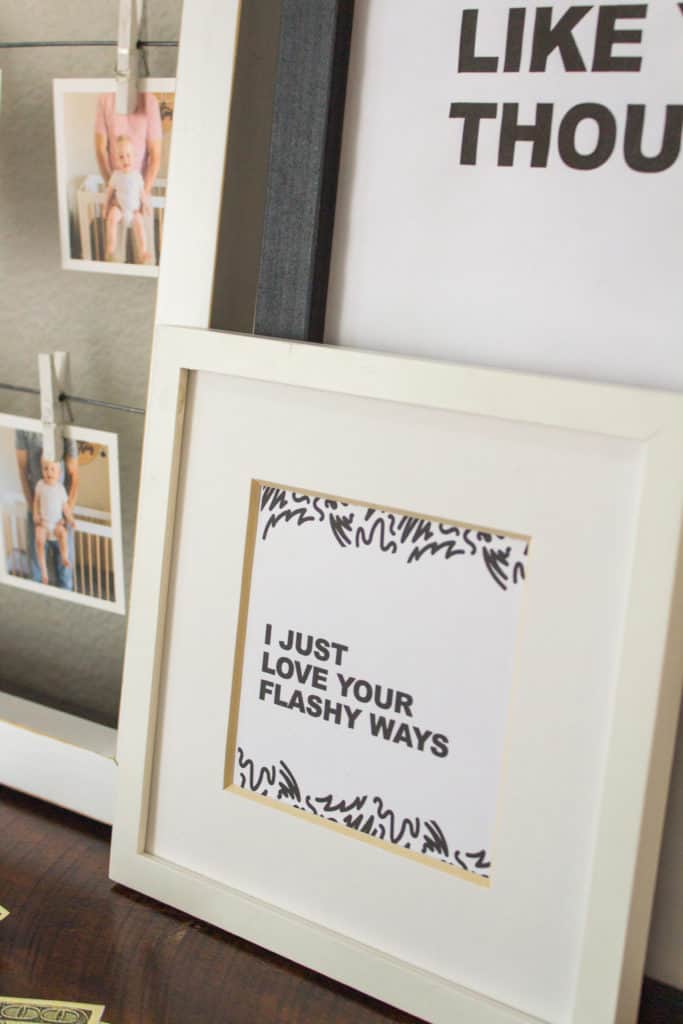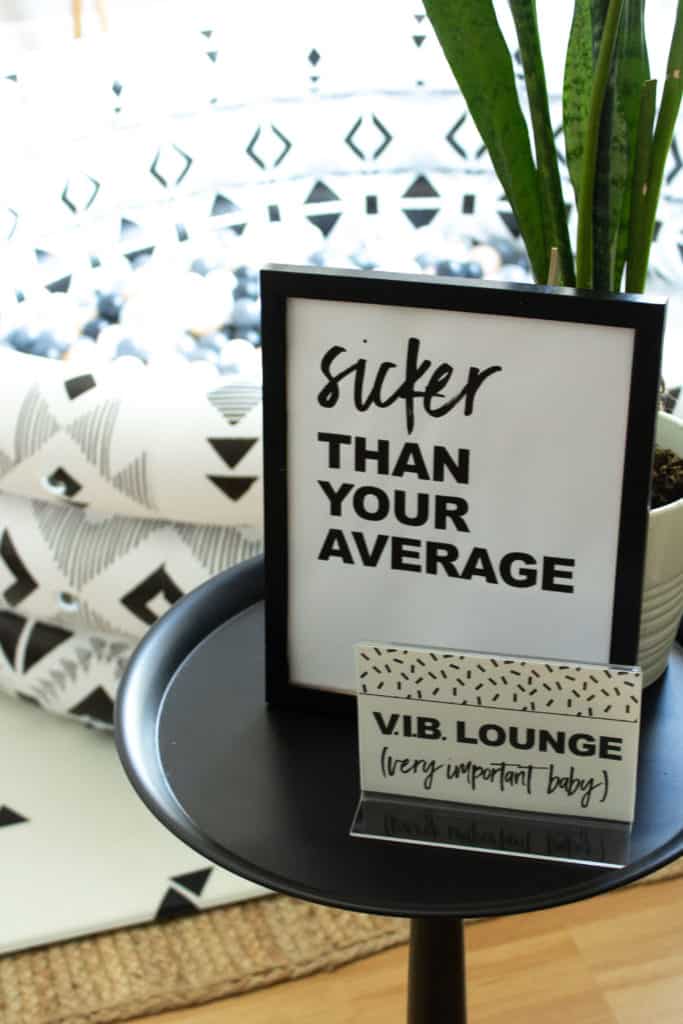 We set up Reid's favorite blow up pool and filled it with ball pit balls for a little V.I.B. lounge fun! He loved it so much that it's still set up two weeks later. ;)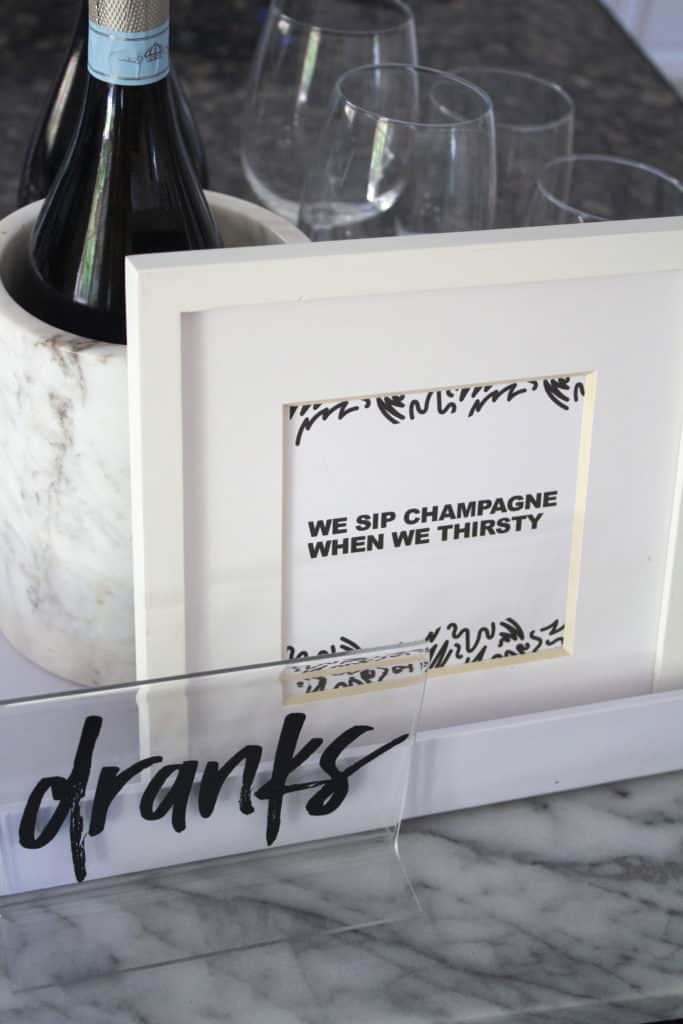 These acrylic signs are my favorite. You just print vinyl using a Circuit machine and you have a really unique sign. (You can see it used in this engagement shoot). I actually used the same process to make the wall decal that said "The Big One."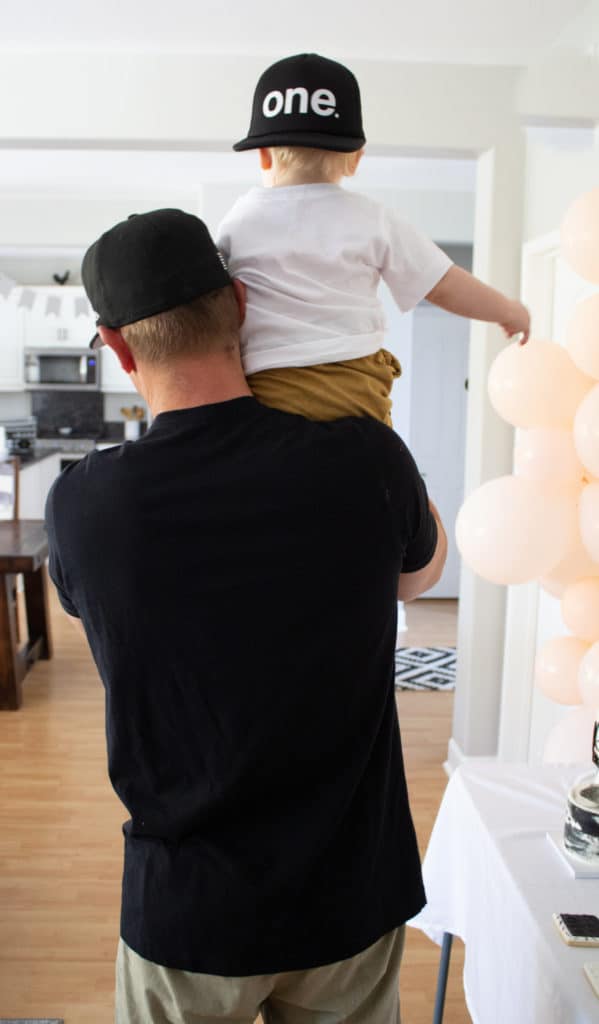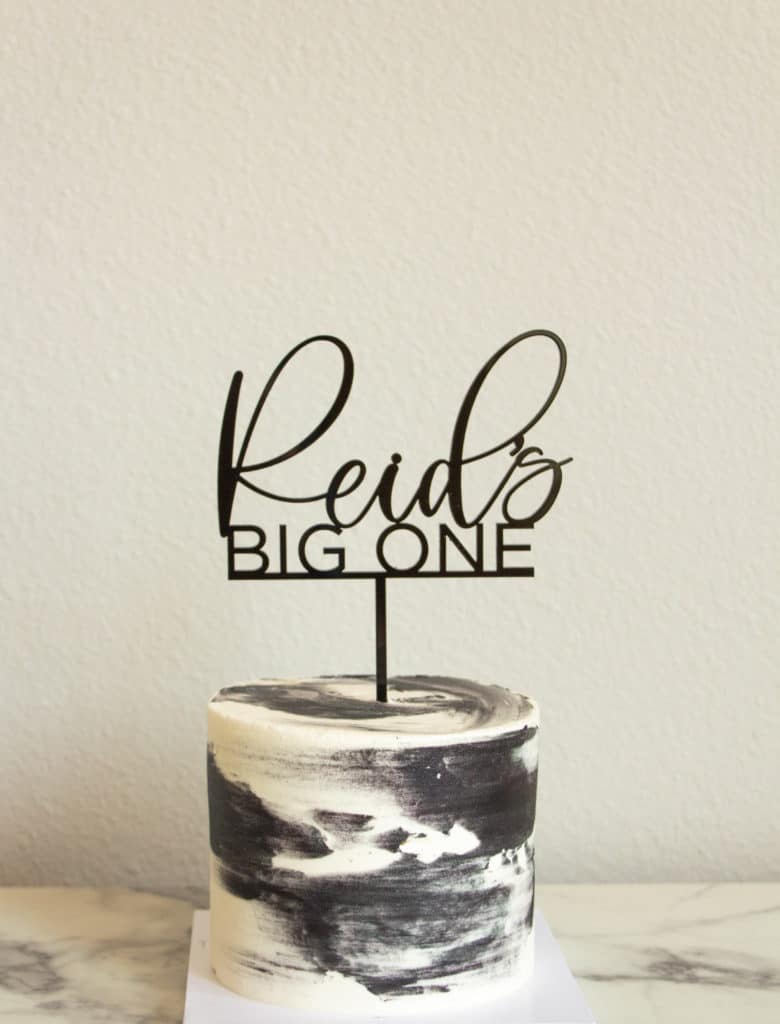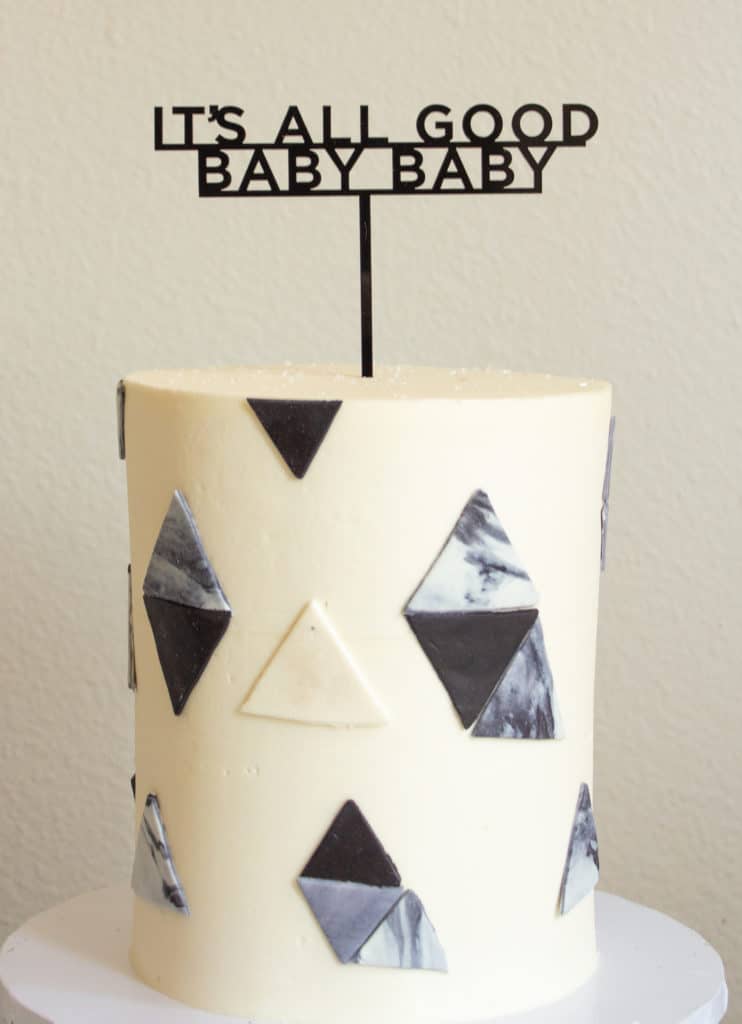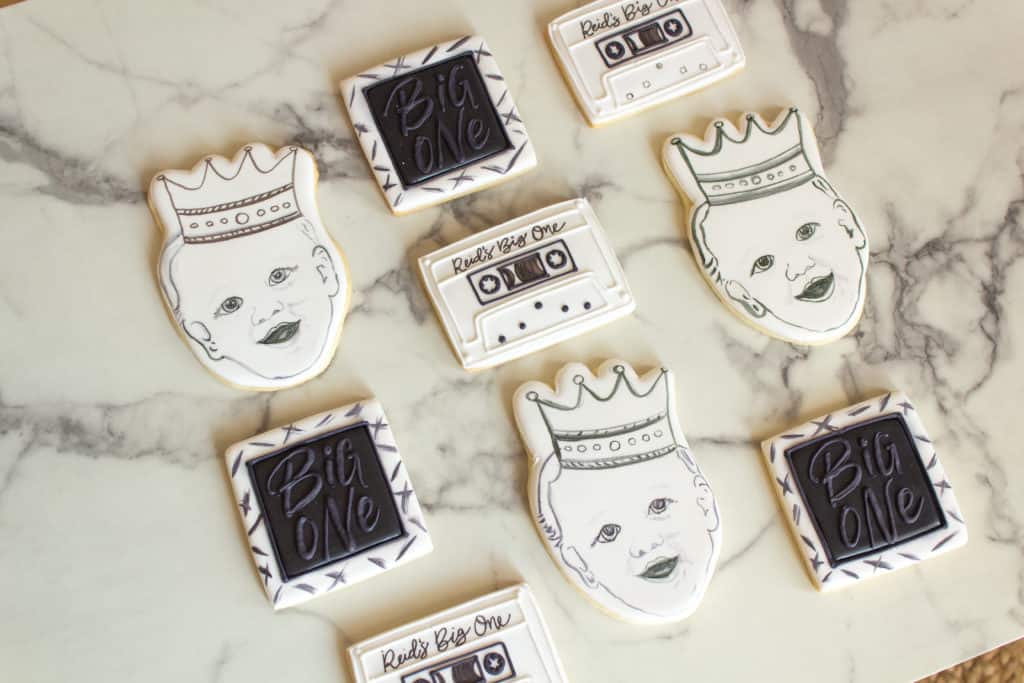 The black and white desserts were on point. I loved the Biggie Smalls themed cookies!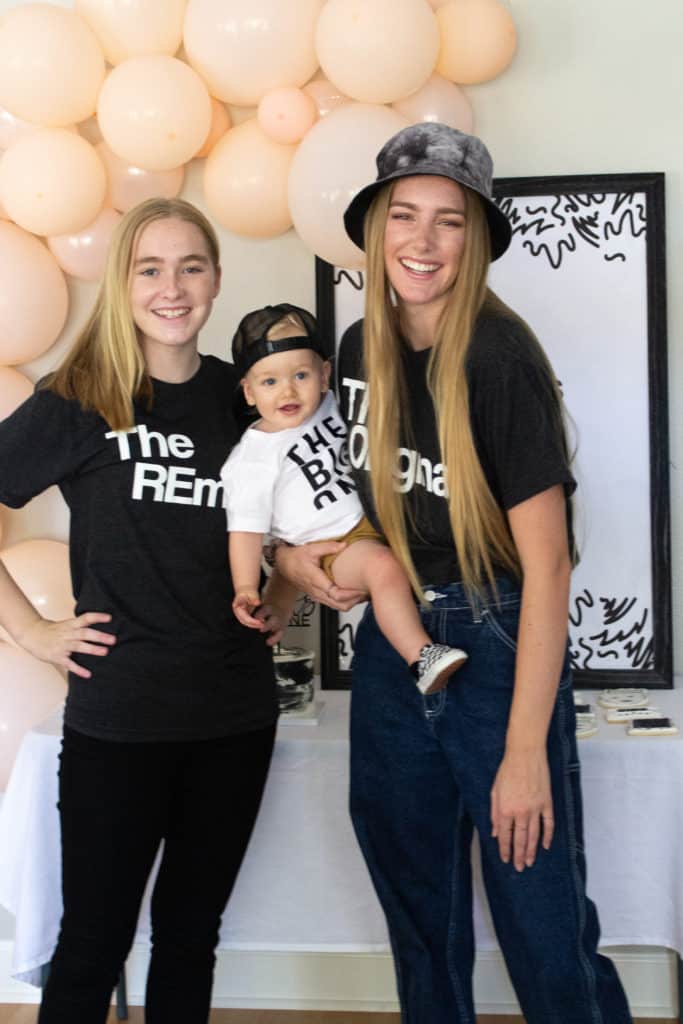 Here's Reid with his big sisters. You might recognize their shirts from our pregnancy reveal.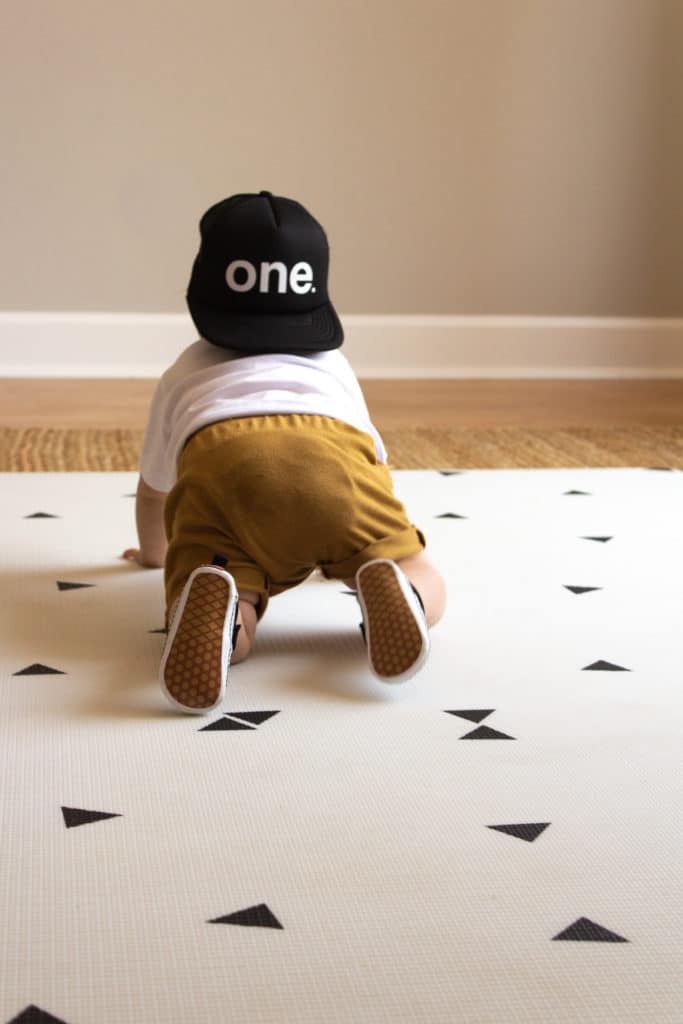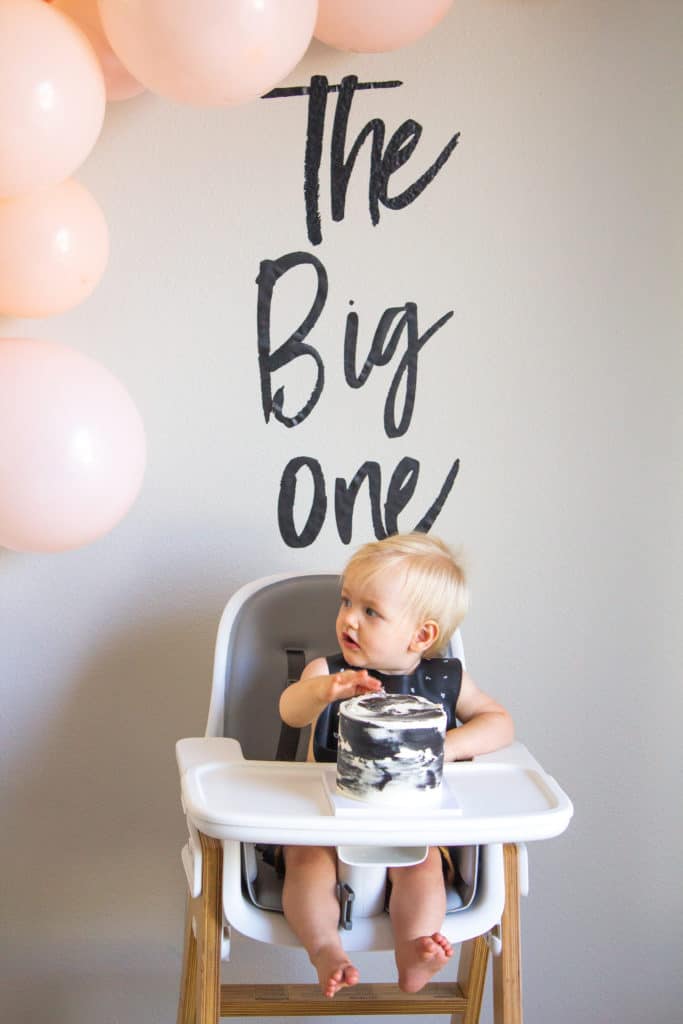 Of course he went for it!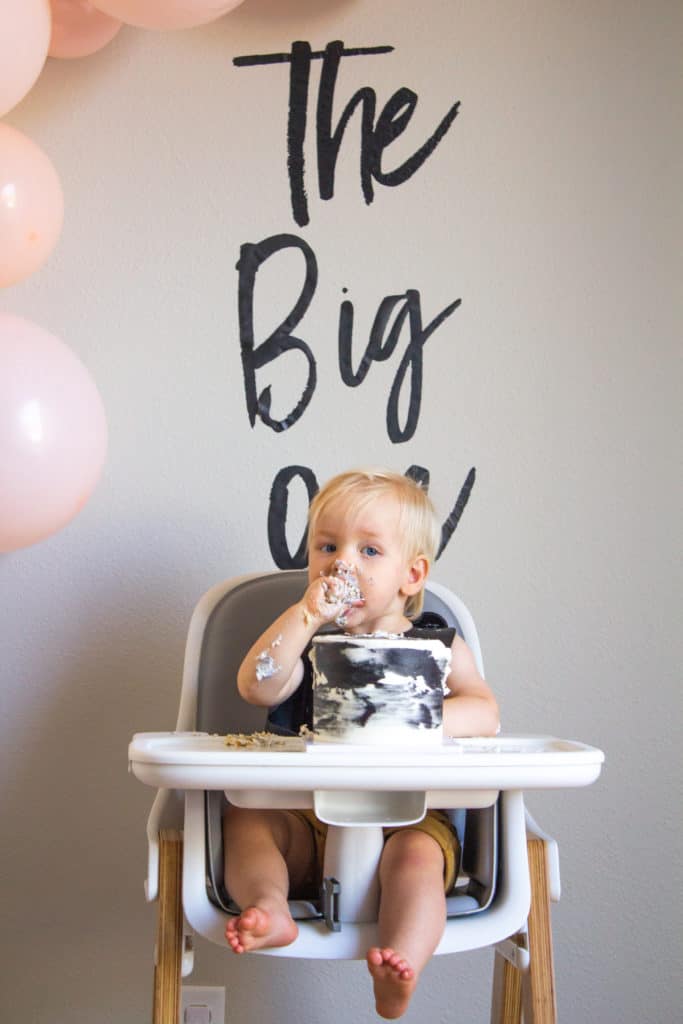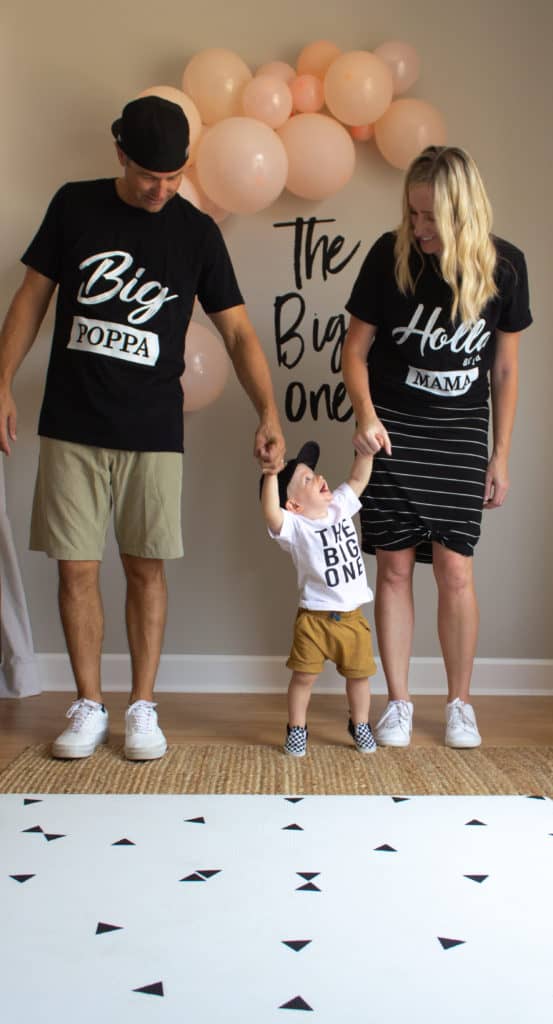 This was such a memorable day! I hope you like the pictures and I've added links to sources in case you want them.
Here are some sources, let me know if you have questions in the comment section!
The post Notorious BIG Party! Reid's Big ONE appeared first on Thoughtfully Simple.
Notorious BIG Party! Reid's Big ONE