WandaVision: Who Was Anti-Vision, the Avenger's Dark Double?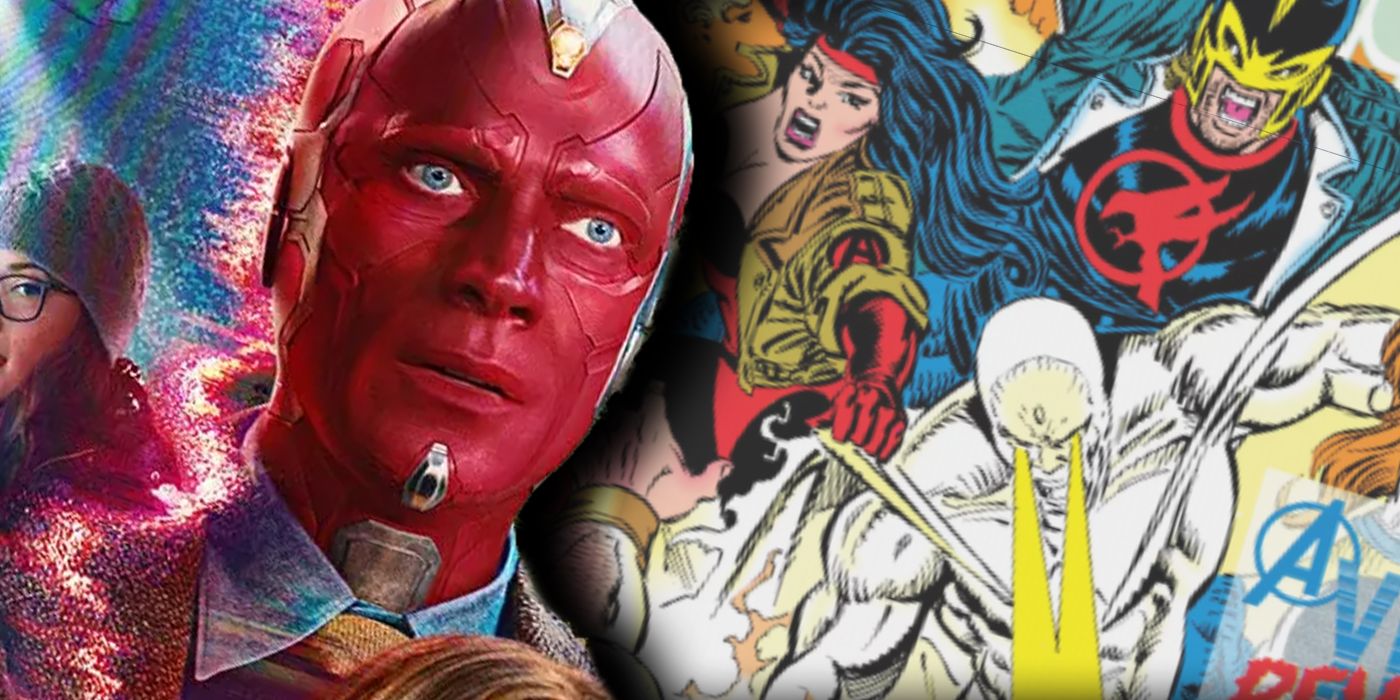 WARNING: The following contains spoilers for WandaVision Episode 8, "Previously On," streaming now on Disney+.
In its final chapters, WandaVision introduced the White Vision, who was built out of the original Vision's remains and empowered by S.W.O.R.D. using Wanda Maximoff's chaos magic.
While a classic West Coast Avengers storyline also featured a more heroic, emotionless White Vision, that era of the Avenger's history culminated in a storyline that saw the Vision confront his villainous double from an alternate reality, the Anti-Vision, when he swapped bodies with the Vision to infiltrate the Avengers.
RELATED: WandaVision: Wanda's Favorite Show Has A Secret Warning About The MCU's Next Epic
Anti-Vision is the Vision from Earth-932, an Earth where various alternate reality members of the Avengers gathered together as the Gatherers after their worlds' destruction. They all blamed Sersi, a member of the Eternals who was on the Avengers at the time, for their predicament and ended up united by Proctor, another world's version of Dane Whitman, the Black Knight to team up and kill the Marvel Universe's Sersi. Clad in the Vision's usual red, yellow and green, Anti-Vision was part of this group, and his part was to replace his counterpart, the Vision.
Shortly after their first appearance in Avengers #359 by Bob Harras, Steve Epting, Tom Palmer & Bill Oakley, the Gatherers captured White Vision, and Proctor swapped their minds, so the Anti-Vision was now in the White Vision's body and the Vision was now in the Anti-Vision's more colorful body.
Proctor's goal was to send Anti-Vision to the Avengers as a plant for their eventual attack. He was also tasked with killing the Swordsman since he could have warned the Avengers about the Gatherers' plans. Anti-Vision proved to be more vicious than his 616-counterpart, but Captain America returned just in time to help figure things out. Anti-Vision was very unlike the Vision of this world. He was arrogant and acted much more human. He was not as robotic and calculated in his thoughts and speech, joking and making innuendos in ways that the Vision never would. Anti-Vision killed Swordsman, attacked Crystal, and battled the Avengers.
RELATED: Agatha's Mother: The WandaVision Witch's Past, Powers and Plans, Explored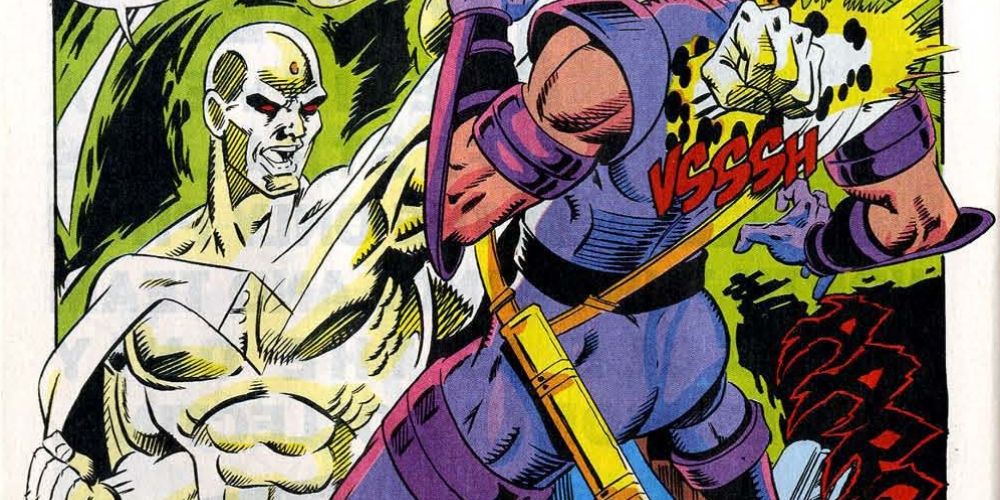 With Anti-Vision's more worldly attitude came an arrogance that proved his downfall. Ultimately, the Avengers defeated him and forced him to lead them to Proctor. The villainous Dane Whitman killed Anti-Vision with little effort, proving that this warped reflection was nowhere near as powerful as the hero he replaced.
That wasn't the end of Anti-Vision, though, as he returned one more time in 1995's Vision by Bob Harras, Ben Raab, Manny Clark, Mike Machlan, Linda Gilmore, Bill Oakley & NJQ. In this series, Anit-Vision revealed he survived the attack by Proctor, and he came for Vision. His goal was to erase his mind so he could regain his body and become the only Vision in the Marvel Universe. However, while the two Visions have similar powers, Anti-Vision was never powerful enough to beat his Marvel Universe counterpart and returned to obscurity..
Written by Jac Schaeffer and directed by Matt Shakman, WandaVision stars Elizabeth Olsen as Wanda Maximoff/Scarlet Witch, Paul Bettany as Vision, Randall Park as Agent Jimmy Woo, Kat Dennings as Darcy Lewis, Teyonah Parris as Monica Rambeau and Kathryn Hahn as Agnes.
KEEP READING: A WandaVision Guide: News, Easter Eggs, Reviews, Recaps, Theories And Rumors
WandaVision: Who Was Anti-Vision, the Avenger's Dark Double?