One retired British Airways Boeing 747 will live on as a film set
Last week a British Airways Boeing 747 departed from Cardiff Airport and headed to Dunsfold Aerodrome in Surrey, where it will start a new life as a TV and film set.
Top Gear fans will probably recognise Dunsfold Aerodrome, which is used as the Top Gear test track.
The aerodrome already has one Boeing 747 that is used for filming, which you may have spotted during previous Top Gear episodes.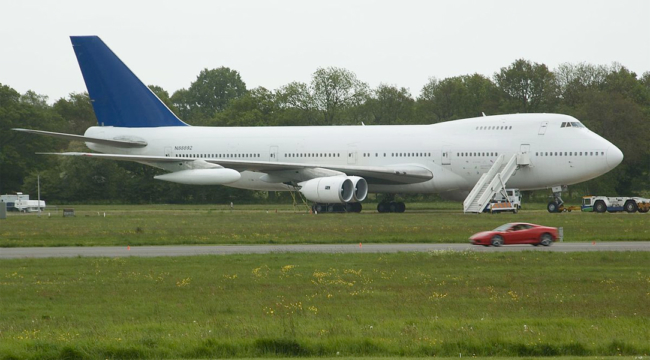 This aircraft is also an ex-BA Boeing 747-200 and was used in Casino Royale as a stand in for the entirely fictional 'Skyfleet S570' aircraft. It joined Dunsfold in 2005.
It takes two to tango
New arrival G-CIVW will now provide some company for the 747-200. G-CIVW is a 747-400 variant manufactured in 1998 and retired earlier this year. You can watch it arrive in this short video filmed by Mark Boyt here:
(If you are reading on email, click here to watch the video.)
The aircraft will keep its current 'Chatham Dockyard' British Airways livery and will be stored 'in public view'. In addition to use as a film set, the hope is that the aircraft will be opened up as an exhibition for visitors now that Boeing 747s are becoming an endangered species.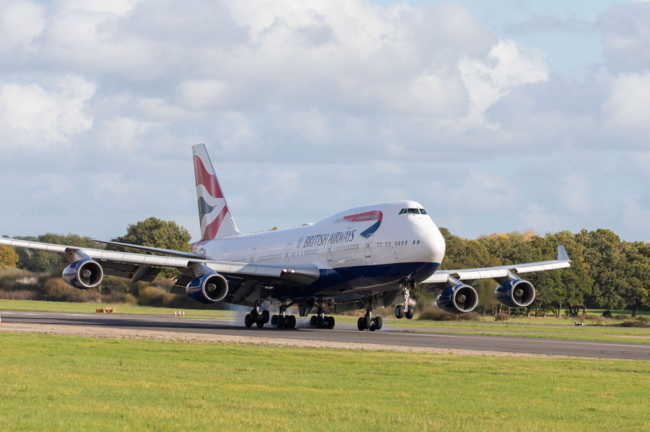 Jim McAllister, Chief Executive of Dunsfold Aerodrome said:
"The 747 is a unique and important piece of aviation history and we are excited to be taking delivery of this retired aircraft at Dunsfold Aerodrome. Whilst G-CIVW will no longer fly, the aircraft will be preserved and given a new lease of life in the world of TV and film, training and special events."
One retired British Airways Boeing 747 will live on as a film set