OtterBox Power Lineup and AirPod Covers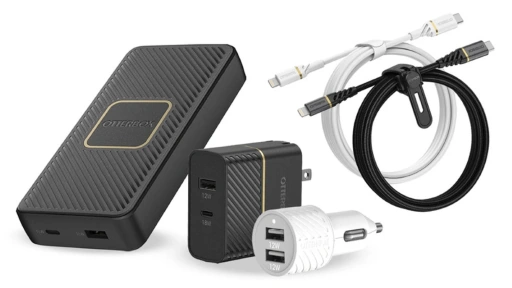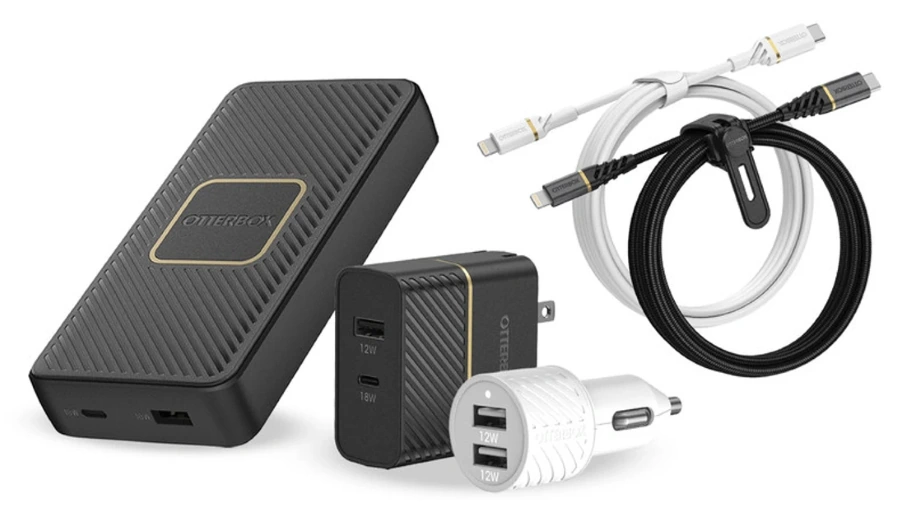 OtterBox has a full Power system lineup, including Power Banks, Mobile/Car Charging Kits, and a slew of cables. The new AirPod Covers offer a protective and water-resistant case for your precious AirPods.
For more information, visit https://www.otterbox.com/.
Power Up with OtterBox Power Banks, Cables and More
Stay powered up, no matter where life takes you. OtterBox introduces a robust new line of power products, from fast charging power banks to at-home charging solutions for every device"Mobile devices are more connected and more reliant upon power than ever before," said OtterBox CEO Jim Parke. "Sudden battery loss, dodgy cables, painfully slow chargers, and exposed wiring can leave you feeling powerless. OtterBox is here to put the power back in your hands."This new power portfolio meets OtterBox standards for durability and quality and boasts fast charge-enabled technologies to power you up quickly:
OtterBox Power Banks range from 5,000 mAh to 20,000 mAh and are built to last in every setting from home office to rugged adventure. They are available in ultra-rugged premium and super sleek standard options with fast charge and wireless technologies available.

Mobile Charging Kits feature a 5,000 mAh power bank and 3-in-1 charging head that can power up any mobile device. The slim design makes this power bank ideal for travel and can easily fit in pockets, fanny packs or backpacks for work and play.

Fast charge Home Charging Kits include a wall adaptor and USB-C to USB-C cable or USB-C to Lightning cable. With a sleek design, Home Charging Kits blend effortlessly into any home or office space.

Car Charging Kits, with fast-charge technology, come with an included USB-C to USB-C or USB-C to Lightning cable to ensure no device goes uncharged wherever adventure takes you.

The new OtterBox power portfolio also offers an extended lineup of premium and standard cables in multiple lengths, car chargers, and wall chargers.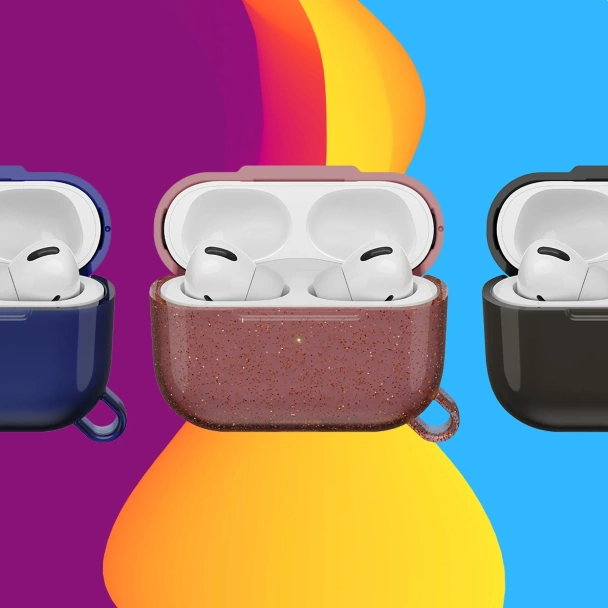 OtterBox Announces New AirPod Covers
Slide your AirPods case into a new cover for unbeatable OtterBox protection with a bit of flair. OtterBox, the No. 1-selling smartphone case brand in the U.S. introduces the new Lumen Series and Ispra Series for AirPods and AirPods Pro.
"AirPods are an essential part of the mobile experience," said OtterBox CEO Jim Parke. "OtterBox brings trusted protection with convenient portability to these coveted audio-enhancers."
Lumen Series for AirPods Pro combines a sleek clear case with a black bumper. This cover keeps AirPods Pro protected from scratches and drops and easily clips onto a keychain or backpack with two optional carabiners. Lumen Series is available now exclusively at apple.com and otterbox.com.
Ispra Series offers protection with a splash of color for AirPods and AirPods Pro cases. Featuring a grippy bottom for better handling and a hardtop to protect from scrapes and bumps, Ispra Series also comes with a carabiner to ensure AirPods never get lost in the fray. With a variety of colors available, everyone in the family will quickly be able to distinguish their pair. Ispra Series is available now on otterbox.com.
OtterBox Lumen Series, $34.95, and Ispra Series, $29.95, for Apple AirPods are available now and join a full line up of trusted mobile device accessories.
OtterBox Power Lineup and AirPod Covers