[Part 1] Summit for Democracy. Russia-China & history behind Ukraine-Taiwan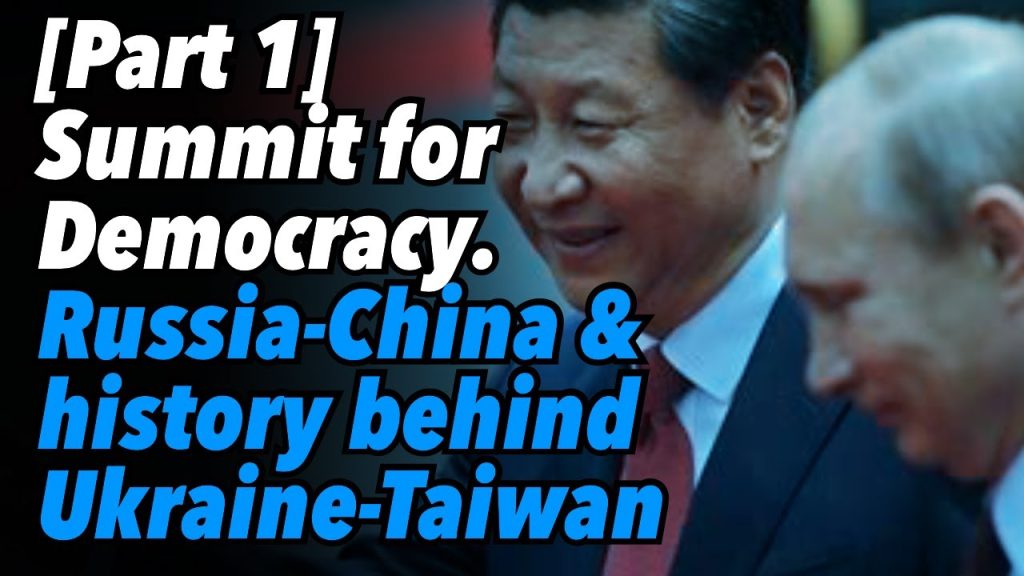 [Part 1] Summit for Democracy. Russia-China & history behind Ukraine-Taiwan
The Duran: Episode 1153
Subscribe to CRP: https://www.youtube.com/CoachRedPill
CRP on Patreon channel:
I know shit not because I'm smarter than you-but because I've been around longer. I release exclusive content for Patreon subscribers every Wednesday and Sunday. There are over 225 videos and webinars here you'll find nowhere else-yes, over two hundred twenty-five pieces of content: +150 videos and +75 webinar recordings.

CRP on Telegram:
Here I talk about whatever's on my mind. Unvaxed-and if that makes you angry and makes you hope that I die soon, I want you to know that I have no such wish for you. If you have Telegram, you can view and join Coach Red Pill right away.
[Part 1] Summit for Democracy. Russia-China & history behind Ukraine-Taiwan