Perchance to Dream
To celebrate The Hydra's upcoming series, DEBONAIR discusses the magic of a B2B set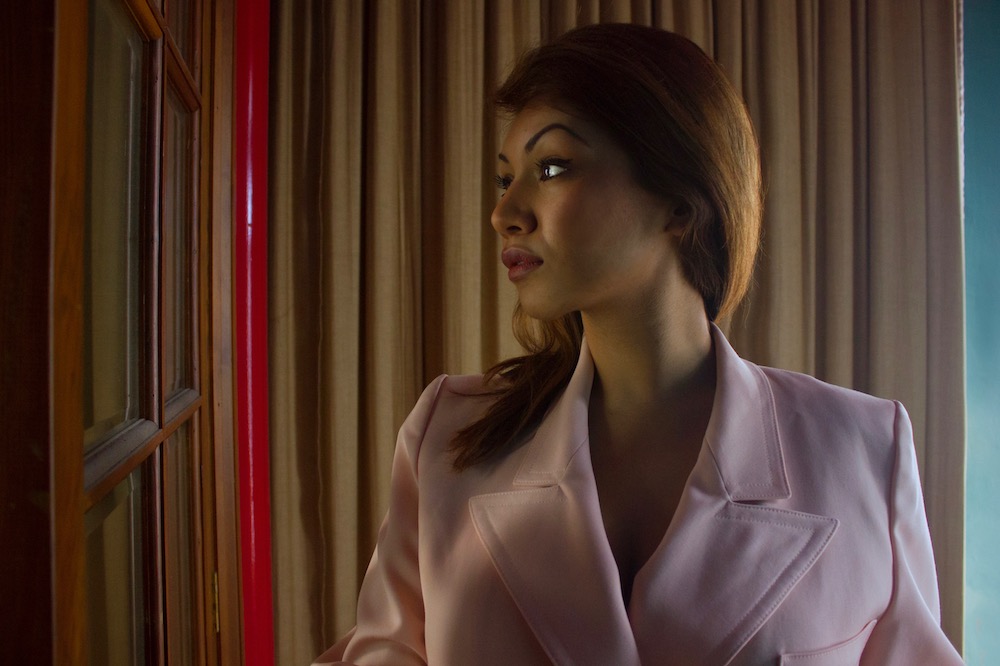 "To be, or not to be," is the question posed by Hamlet in Act 3, Scene 1 of the eponymous play. London-based promoter The Hydra has answered: why not both? In a triumphant return to the dancefloor, former BOC gasworks site The Drumsheds will see two day-long events titled To Be and Not To Be, each packing in nearly twenty artists. Featuring a who's who of selected spinners, and built around the magic of B2B sets, the former features Nina Kraviz with Paula Temple, Laurel Halo and DEBONAIR, Ben Klock and Marcel Dettmann, and a solo set from Jeff Mills, among many others. The latter, meanwhile, continues to pile on sonic luminaries ­– Four Tet with Floating Points, Carl Craig and Moodymann, Joy Orbison alongside Mount Kimbie, and Jon Hopkins, to name only a few. It's going to be a (Covid-compliant) riot.  
To mark the occasion, Port caught up with the wonderful DEBONAIR to talk about the joyful ebb and flow of the B2B, as well as taking risks and building trust with audiences.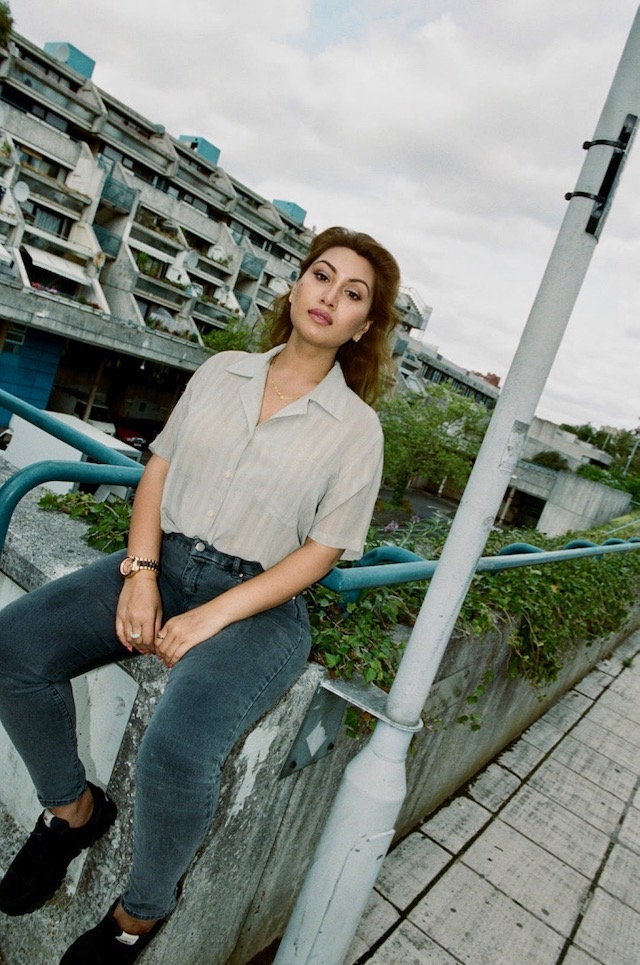 How have you been? 
That feels like such a big question these days! I'm doing well, thank you. I endured a brutal stint of long-COVID but I'm mostly on the other side now so I'm in the process of rebuilding my life whilst really pacing myself and getting strong again.
What have you been up to the past few months? I bet you're happy to be back in the clubs?
It's been quite life-affirming to get back into clubs, the first few shows back really reminded me what a dream-career I have, and how lucky I am to be able to conjure a musical narrative and share this with a dancefloor. Obviously the rug really was pulled from underneath us in the live music industry when the pandemic hit and it's still far from over, so it's been a very strange and conflicting time; partly being so happy and grateful to reconnect with treasured people and old ways of life, whilst also navigating future career plans in an ever-changing landscape, whilst also holding onto the lessons learnt in the past 18 months – both personally and hopefully in a wider context too.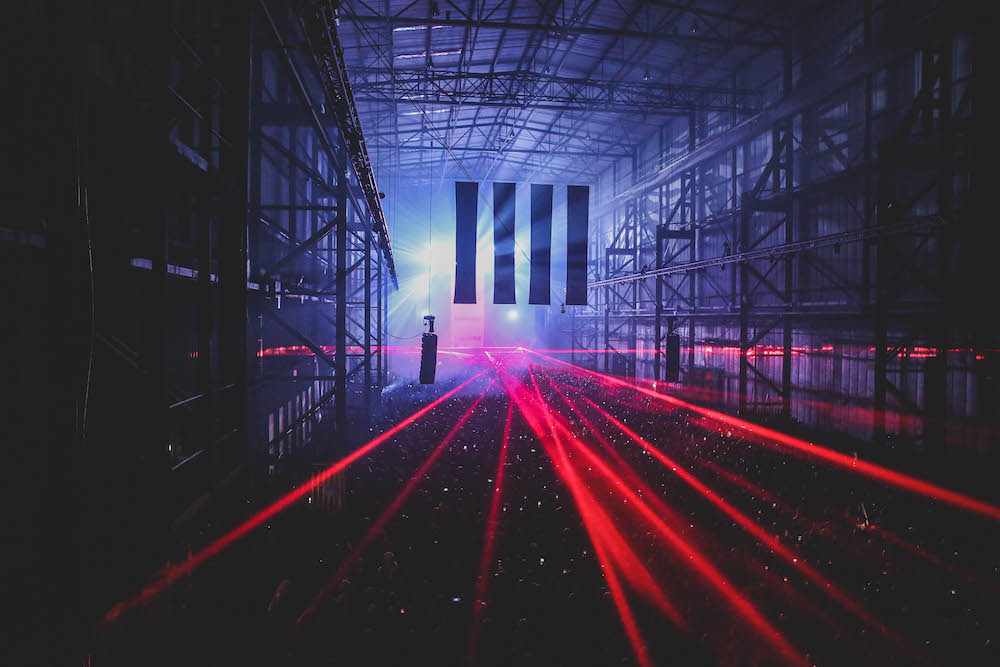 What do you admire about Laurel's selection – how does she compliment your own? 
Laurel's selections show a deep love and passion for the true breadth of music, which I certainly feel we have in common, but we're also both DJs that could really go anywhere in our sets, so combined – it's going to be a dynamic ride for sure!
What is the push and pull, the give and take of a B2B? Are there any rough rules or basic etiquette?
The overall feeling of a B2B has to be that you are building a journey together, so being reactive yet sympathetic to what your partner is playing whilst also driving the energy forward periodically creates the most satisfying results. There are some key rules in this, such as letting your partner's tracks breathe, giving them space on the mixer when it's their turn, and not trying to trip them up with tracks that are too short or tricky to mix out of – or at least giving them a heads up if something unexpected is coming so that they're ready.
I've read you never pre-plan your sets – does this ultimately free you, allow you (and the audience) to go to spontaneous, unexpected places? Is that not daunting? 
I don't plan my sets to the T, but I generally have a few options worked out for how I'll start my set, then multiple ideas for how that evolves over the night – it's all about how experienced you are as a DJ though. Pre-pandemic I felt fluent enough to have a rough plan then use my instinct and connection to the room to build the rest, but after having such a long break without playing during lockdown, I'm now working out a couple key themes and selections that I want to draw for during a set beforehand – this is all up for change though – it needs to feel right in the moment.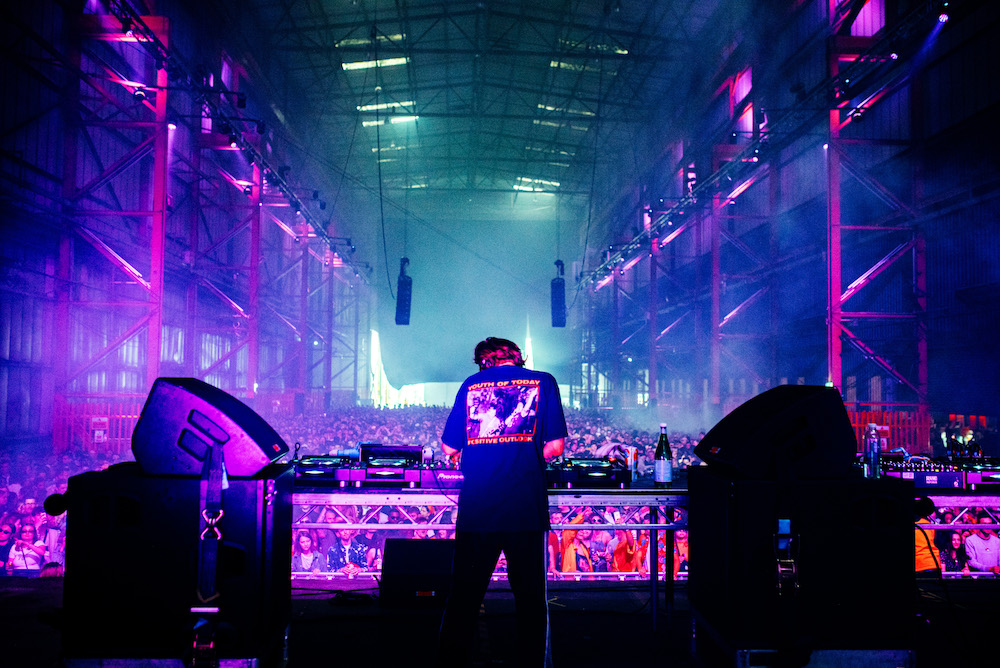 What musical fields or soundscapes will you explore on Saturday? 
This entirely depends on what energy me and Laurel build together in that space, but I have a feeling that it will start off pretty experimental and atmospheric – feeling out the room – then after that we might get quite fun and cheeky with it, get the party started!
How do you gauge an audience's appetite to take sonic risks? Or is better to simply lead the way?   
This is the skill of being a DJ really, it's not exact but you learn how to tune into the energy of a space and push different sounds and feel whether it's received well or not. There do need to be times when you're a bit more daring and take some risks or instigate some changes in pace, but often it's about how you continue this narrative and how technically well it's executed as to whether the audience will follow you or not – they need to trust that you're on your way to building a bigger picture.
Is there another B2B on the night you're particularly looking forward to? 
I'm super looking forward to Mala & Moritz Von Oswald – can't quite believe that I get to experience that tomorrow.
To Be takes place on the 27th November 2021, and Not To Be on 18th December 2021
The post Perchance to Dream first appeared on PORT Magazine.
Perchance to Dream