Rose Glass' SAINT MAUD Coming to Theaters on July 17th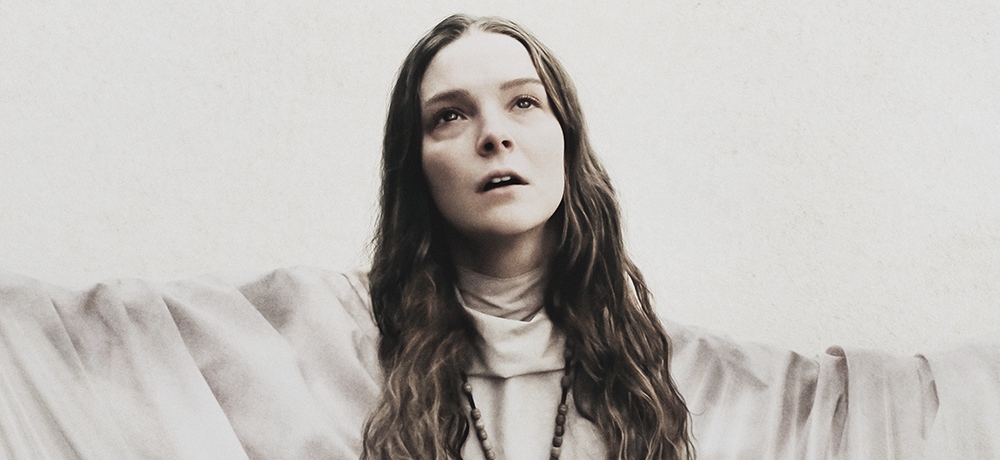 In her 5-star Fantastic Fest review, Emily von Seele wrote that Saint Maud "...terrifies as much as it intrigues, and will keep audiences guessing up until the very last horrific second." While Saint Maud's April release was postponed due to the COVID-19 pandemic, the wait to see the film is nearly over, as it's now been rescheduled by for a July theatrical release.
A24 announced that Saint Maud will be released "in theaters nationwide July 17."
Written and directed by Rose Glass, Saint Maud stars Morfydd Clark, Jennifer Ehle, Lilly Frazer, Lily Knight, Marcus Hutton, Turlough Convery, and Rosie Sansom.
You can watch the previous trailers below, and in case you missed it, check out Emily's full review.
"The debut film from writer-director Rose Glass, Saint Maud is a chilling and boldly original vision of faith, madness, and salvation in a fallen world. Maud, a newly devout hospice nurse, becomes obsessed with saving her dying patient's soul — but sinister forces, and her own sinful past, threaten to put an end to her holy calling."
The post Rose Glass' SAINT MAUD Coming to Theaters on July 17th appeared first on Daily Dead.
Rose Glass' SAINT MAUD Coming to Theaters on July 17th