S'pore firm being investigated for illegally manufacturing & repackaging masks at Ubi Crescent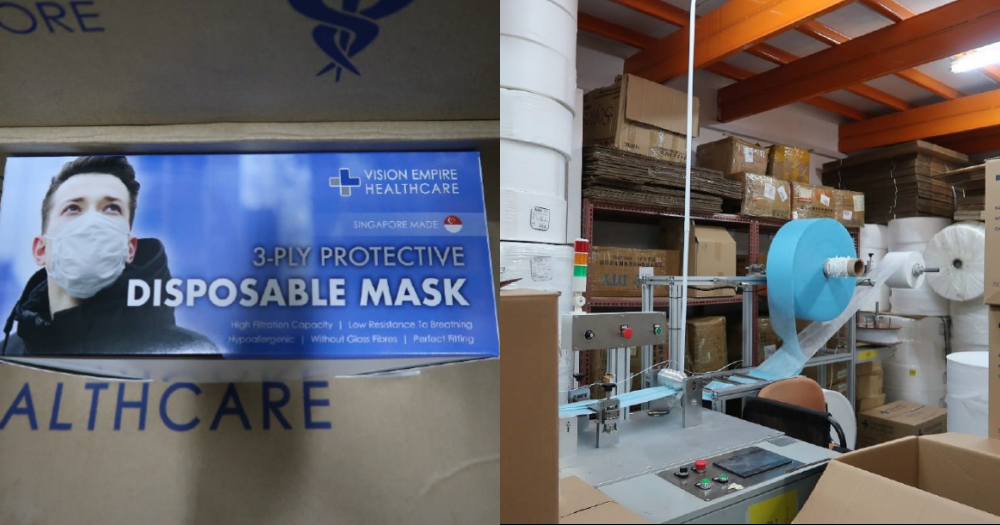 Follow us on Telegram for the latest updates: https://t.me/mothershipsg
An illegal mask manufacturing and repackaging facility at Ubi Crescent has been discovered on May 31.
Illegally manufactured in unhygienic environment
According to a press release by the Health Sciences Authority (HSA) on June 11, the facility was suspected to be manufacturing surgical masks without a license from HSA.
It is owned by Vision Empire International Pte Ltd, and is the first time a company has been suspected of illegally manufacturing surgical masks in Singapore.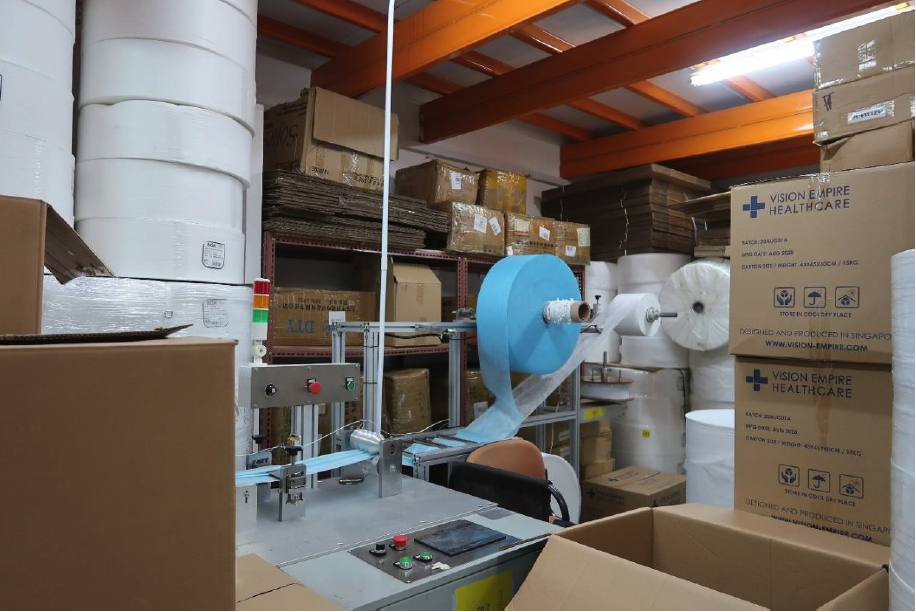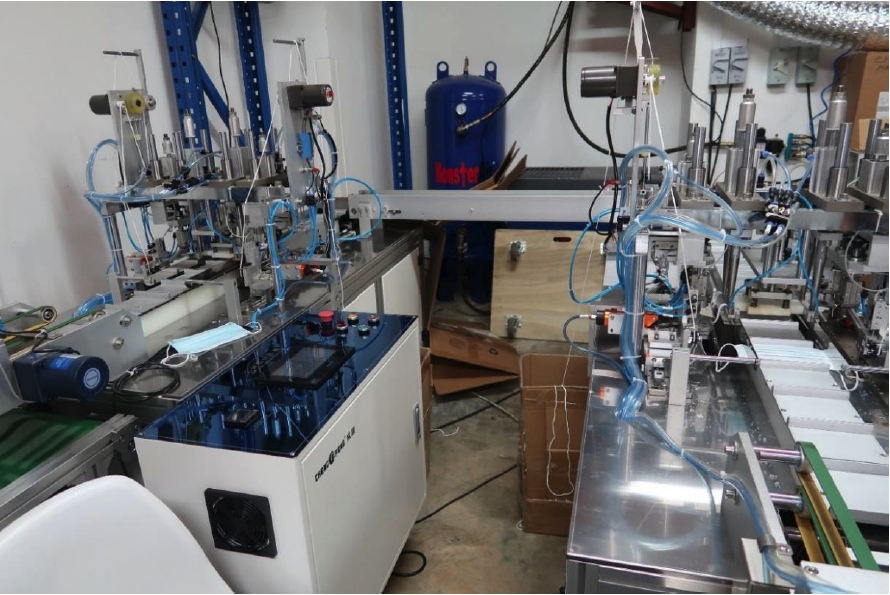 Local surgical mask manufacturing facilities are required to be licensed by HSA, and their facilities subject to virtual inspections and desktop audits to ensure reasonable standards of manufacturing quality.
HSA said that masks were observed to be manufactured in an unhygienic and makeshift environment and placed in carton boxes left out in the open.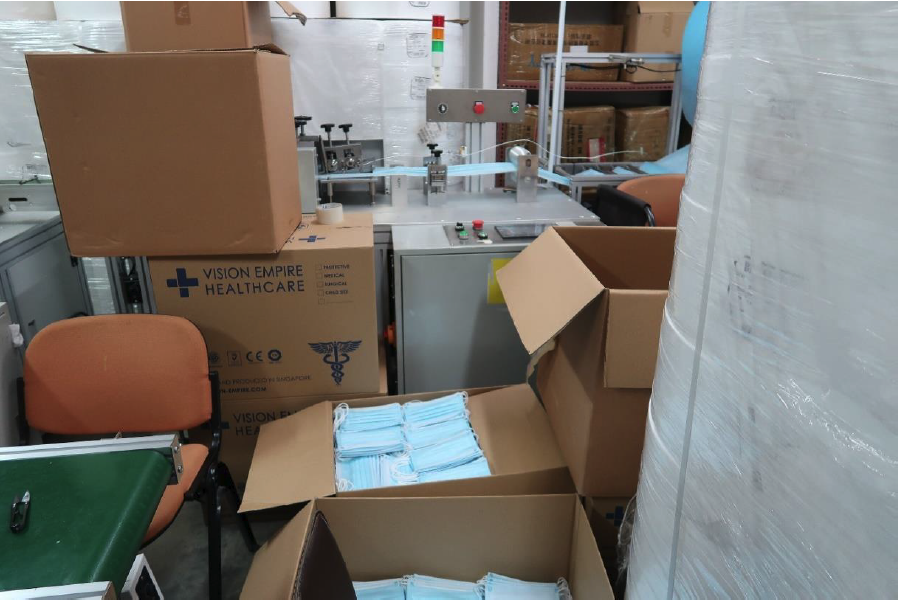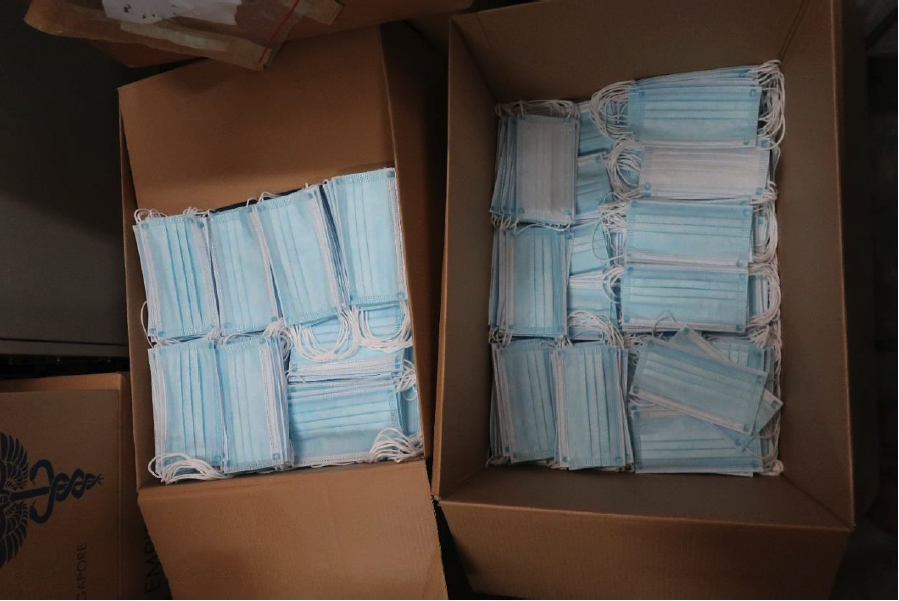 A total of 33 cartons, each containing about 2,500 masks were seized.
The company was also suspected to have imported surgical masks from overseas, before repackaging the masks and rebranding them with the company's packaging before reselling, when they did not have the license to do so.
Anyone who illegally manufactures or supplies such masks, or both, is liable to prosecution.
If convicted, may be imprisoned for up to two years, fined up to S$50,000, or both.
Consumer advisory
Consumers who have purchased masks from the brand 'Vision Empire Healthcare' are advised to stop using the masks immediately.
This is what it looks like: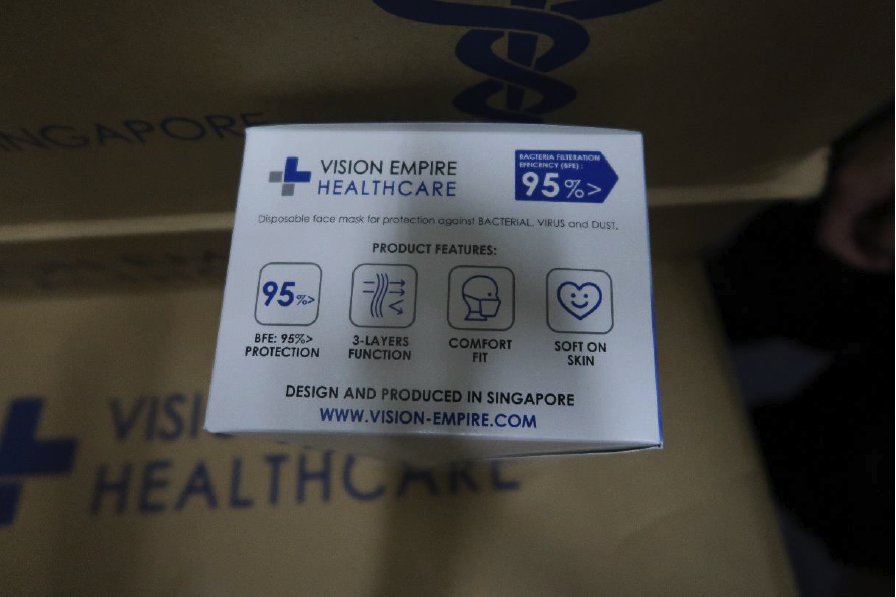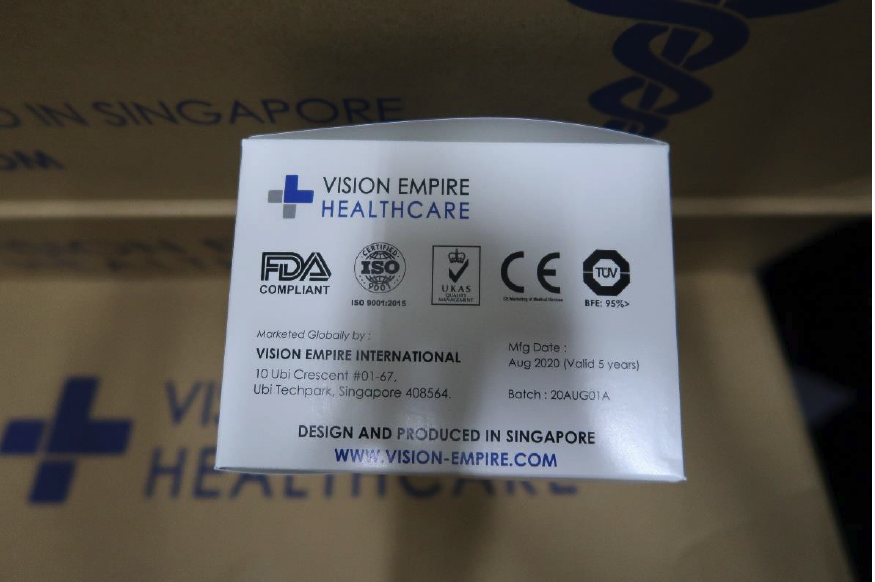 These masks have not been verified to meet the appropriate standards of quality, filtration capability and breathability by HSA.
Besides not providing the desired level of protection to the wearer, such masks may potentially be contaminated or exposed to undesirable impurities from the environment.
Wearing such masks may increase the users' risk of developing skin irritation, respiratory symptoms or infections, HSA said.
Top photo via HSA
S'pore firm being investigated for illegally manufacturing & repackaging masks at Ubi Crescent