SOARING REVENUE. POSITIVE ADJUSTED EBITDA. 60 CENT STOCK
Tomorrow morning, before market open, one of the fastest growing companies I have ever seen will report their Q3 financials. Their recent growth has been AMAZING and I think you are going to love what their medium- and longer-term plans look like as well.

Their Q3 report should be another major catalyst for this company.

Last quarter's results were nothing short of extraordinary.

Q2 2022 revenue was up 87%–in one quarter; as in—90 days–to CAD$15 million in Q2.  Year on year versus the same quarter in 2021, revenue was up 1,994%——WOW.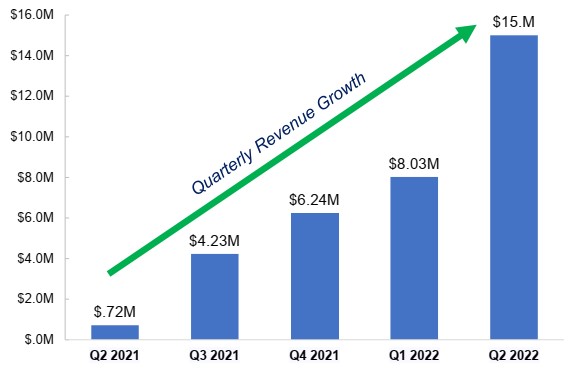 And what's more—this company just reported its first positive adjusted EBITDA last quarter. In my 30 years investing in the juniors, I can tell you it's very unusual to see positive adjusted EBITDA in the first inning of a long-term, triple-digit-plus-growth-rate business.  

Folks, this stock trades at 60 cents. It has Trailing Twelve Month (TTM) revenue of $33 million, is on a $60 million annualized run rate right now, and is generating positive adjusted EBITDA.  And management owns almost 40 million of the 73  million shares out.

Now, to me, this growth makes sense because of the large market this company serves—the 2.9 BBB-billion gamer market around the world. This company's software attracts gamers around the world, and in multiple languages—to their customers, who are large video game developers. 

So big, big, BIG dollars are involved here. I make a good living with several hundred subscribers. This company potentially taps into the pockets of almost half the humans on the planet.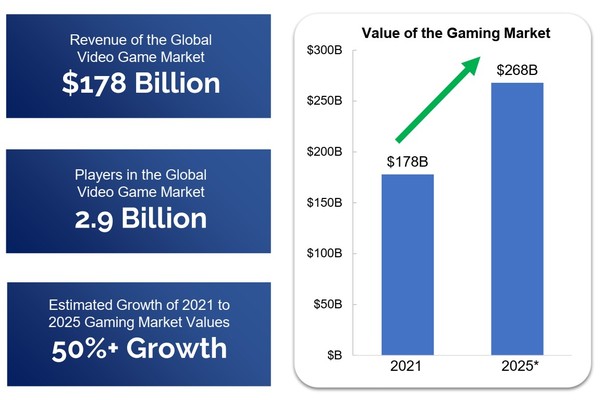 Their software is so effective, they already have some of the Top 10 gaming companies in the world as clients.

Q3 financials come out tomorrow. This company—trading roughly 60 cents a share—has already announced 24 signed new customer contracts in Q3 that, to be fair, may take a quarter or two to generate big revenue. But the revenue momentum is clearly in place.
 
How They Win Contract After Contract
With Mega Gaming Companies
 
This company proves themselves to a new client every time where it matters most—competing against their peers. They show time and time again that their technology attracts more gamers who spend more money than the competition.

What happens is—a video game developer/operator goes out to several vendors (like this company) at the same time and say, "we need to attract 1,000,000 game players of this age, in this demographic group, in this country to register to our video game". 

Then a real-world competition takes place to see who can do that the best. 

The gaming operator will test the technologies of several of these companies at the same time to see which one attracts both the most video game players i.e. customers, and the most lucrative customers. The company with the technology that works the best wins the contract. 

This is a black and white situation where the best performing technology wins; a pure MERITOCRACY! The best product wins the business.

Guess which company is repeatedly winning these real-world marketing competitions? This 60-cent stock, that's who. 

Client feedback to this 60-cent stock is that they outperform competitors by a wide-margin—they bring more clients, and most importantly, these are "sticky" players; they play the game for a long time and make in-game purchases.

And the proof is in the results: so far in fiscal Q3 alone the company has revealed that they have SIGNED 24 NEW DEALS! 

Knowing that revenue from these new contracts will be coming on stream and knowing that revenue from previously signed contracts is long term and sticky…… it becomes much easier to see where this company's revenue and cash flow are going.

Do you see why I'm excited?

Here is one more very important fact to know: The team behind this 60-cent stock is so good, they now get brought in to speak with the video game developers BEFORE these games are released. They are entrenched, and any future competition will find it hard to oust them.
 
Business With Billion Dollar Customers Has Just Started

With a roughly $40 million market cap, this company is winning big contracts from enormous businesses; the heavyweights of the gaming industry.

They just did a deal with Roblox—a $22 billion NASDAQ listed company. If you have kids, I'm sure your kids play that game. This company brought them almost 3.5 million new customers (players).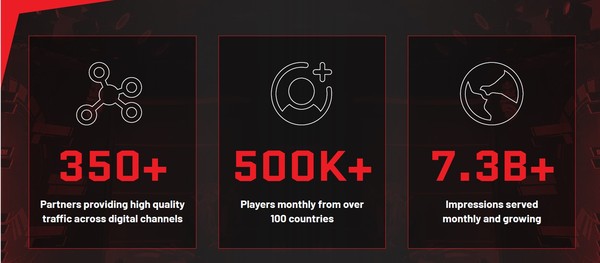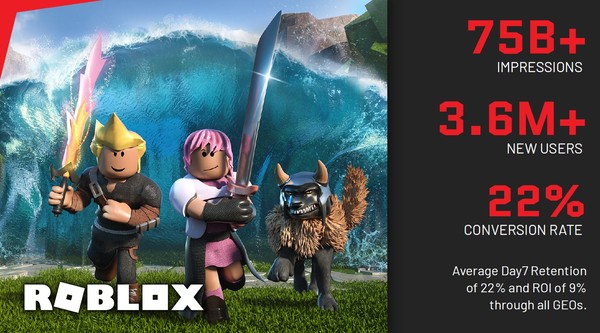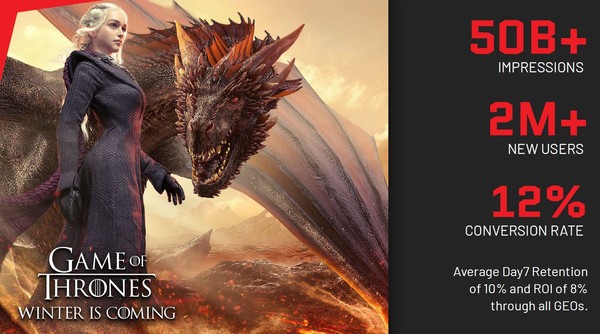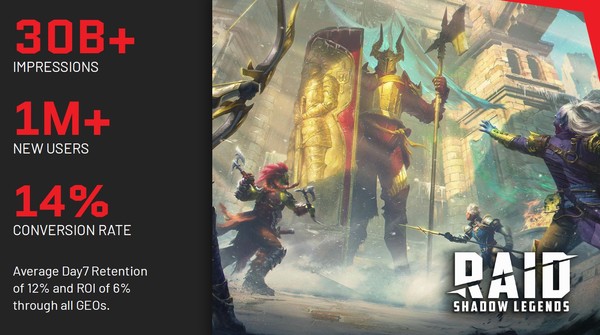 Other recent business wins with first tier customers:
Yoozoo Games ($8 billion market cap) added 1.8 million new players for their blockbuster Game of Thrones Winter Is Coming  
InnoGames (owned by $11 billion market cap MTG) brought in 1.2 million players for Forge of Empires
Plarium (owned by $24 billion market cap Aristocrat Leisure) launched a program that has already won 600,000 players for the mega-hit game Raid Shadow Legends
On the planet there are approximately 10 Tier-One game developers, and this company has already inked contracts with five of them–Electronic Arts, EPIC Games and Riot Games included!

Again……understand this 60 cent stock won these contracts because the company's technology PERFORMED AGAINST THE COMPETITION.

KEY POINT……at this point these contract wins are what have allowed the company to get their foot in the door on a single game for the Tier-Ones. 

These Tier Ones have MANY MANY different editions of different games——all of which need to win as many new gamers as possible. This small cap company has just started with the Tier-Ones.

And this company seems to have the best mousetrap for catching those new gamers.

Now that they have become embedded into the customer ecosystem, there is very high potential they are going to just keep adding new contracts for additional games.

Every Tier One gaming company has so many other games and are constantly releasing new games and new versions of prior games. That is why I believe that the growth for this company is just getting started.
 
DO NOT MISS MY E-MAIL TOMORROW!!!
 
This company is producing strong results that investors can follow in real time. They already have contracts with some of the Top 10 gaming companies. They are sometimes brought in to work with these big game developers before a new version is launched—they are entrenched.

This is all about the numbers. Revenue, adjusted EBITDA, profit margin, growth rate—all objective metrics.

The 24 new contract wins in Q3, the 86% revenue growth from Q1 to Q2, the 1,994% Year-over-Year growth, the already positive adjusted EBITDA for a ground floor growth business—tells me everything I need to know.

At the end of the day this is a business where results sell the product. They move the market for their customers. They bring in millions of new paying gamers and for that they ink long-term, sticky revenue contracts.

As of the end of the company's fiscal Q2, revenue run-rate was $60 million. 

Tomorrow we are going to see what has happened in Q3 where 24 new contract wins have already been announced.

I've not brought you a new growth story in months. This is THE ONE that I have been waiting for.
In that e-mail you will learn:

1 – About the tight share structure of this company, with huge insider ownership. 
2 – The details of the company's balance sheet and income statement as I walk you through the financial statements of the business
3 – What the valuation of this company is, and what its much larger peers trade at.
4 – The one sector that is even more lucrative than gaming for this company
5 – And of course the name and Ticker of what I think is the best growth story I've seen in a long time.

Until tomorrow!!  I'm sooooo excited!!!!
 


Keith Schaefer
SOARING REVENUE. POSITIVE ADJUSTED EBITDA. 60 CENT STOCK