Soho Photography Quarter
You know that weird little alleyway off Oxford Street, set down some steps between the big Boots and JD Sports?
Probably not.
But it's about to become an unexpectedly interesting little nook, thanks to a new project by The Photographers' Gallery (which is a little further down said alleyway, and well worth a visit).
It's all part of new regeneration plans by Westminster City Council, who are dropping a cool £150m to do up some of the neighbourhood's under-appreciated areas. Turns out, building a massive pretend hill didn't work. But this is a plan that sounds genuinely interesting – alongside some fancy landscaping by Andreas Lechthaler Architecture, including new seating areas and a whole ton of greenery, Ramillies Street is going to become an open-air gallery.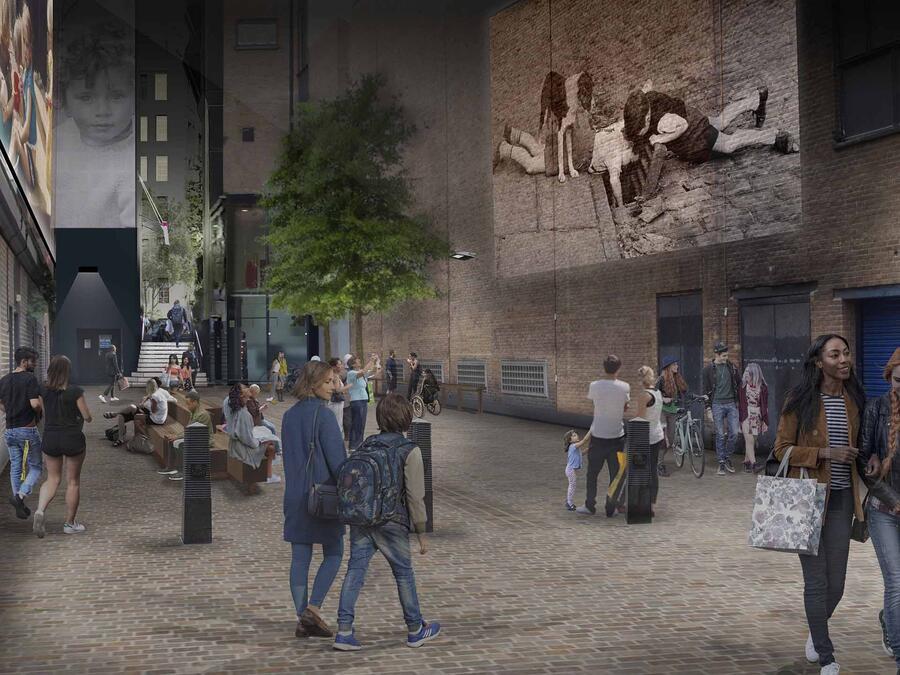 Through giant prints, banners and dynamic projections, The Photographers' Gallery is going to bring some of its most arresting works to the walls of the gallery itself. Meaning you won't need to make a concerted decision to go to an exhibition (and pay the entry fee) – you'll be able to swing by on a lunch break, or slip away from the crowds on Oxford Street, to soak up a little al fresco art. And if you see something that particularly resonates, you can head into the gallery to discover an accompanying programme of podcasts, AR installations, artist talks, and even outdoor film screenings.
Sounds like a reel treat.
NOTE: Soho Photography Quarter is due to launch sometime this Spring. You can find out more at the Photographers' Gallery website HERE.
Soho Photography Quarter | Ramillies Street, W1
---
Love art? See what's on at every London art gallery right now
The post Soho Photography Quarter appeared first on The Nudge London.
Soho Photography Quarter