Spotlight series
Natural Products News shines a spotlight on a handful of the latest launches, campaigns, award wins and more from natural and organic brands and businesse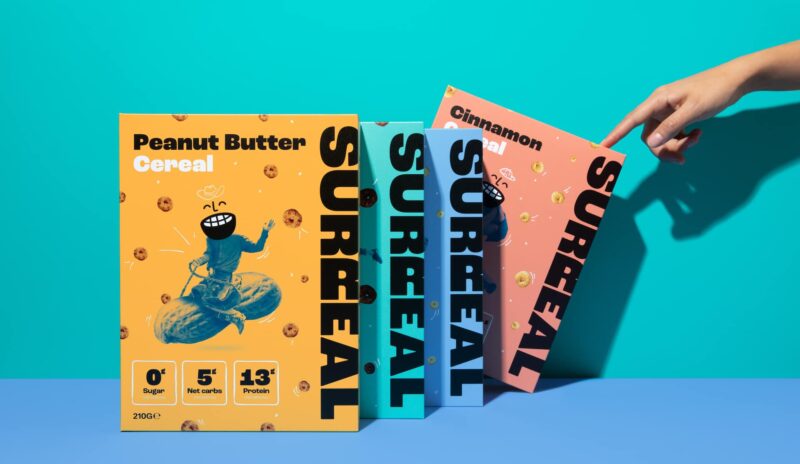 Ex-Vita Coco duo Kit Gammell and Jac Chetland are on a mission to make healthy cereal taste good with the launch of Surreal this month. Available in Cocoa, Peanut Butter, Frosted and Cinnamon, the cereal is high in protein, low in carbs, has zero sugar, is gluten-free and fully plant-based. "By challenging the ingredients that make up traditional cereals, we've created Surreal. Cereal that is healthy and functional, using modern ingredients. We've stuck to the flavours we loved growing up, but have made them nutritionally relevant for lifestyle's of today," says Gammell. "We've basically turned a protein shake or bar, into the taste, texture and shape of cereal," Chetland adds. The brand is backed by founder of Proper, Ryan Kohn, who comments: "Choosing healthy alternatives shouldn't mean compromising on taste. Surreal have created a fantastic product and brand that looks set to disrupt the cereal category."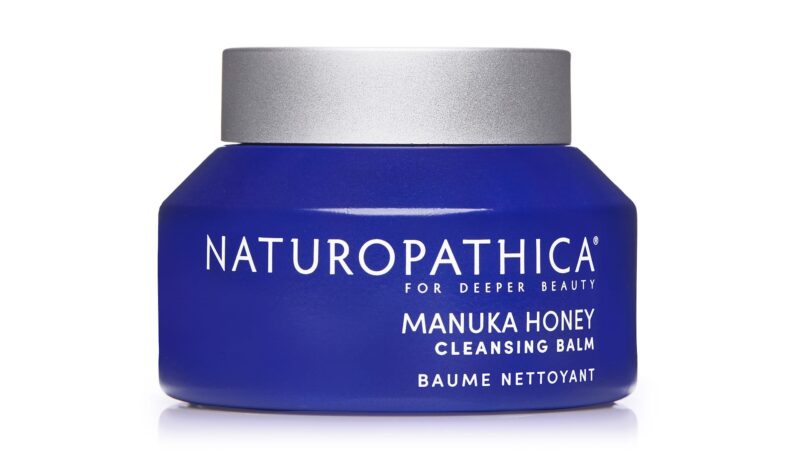 US brand Naturopathica has launched into the UK with a range of skincare and body care solutions using botanicals, seed oils, cosmeceuticals and actives including plant stem cells, retinol and glycolic acid. The collection includes the brand's best-selling Calendula Essential Hydrating Cream which nourishes, moisturizes, helps improve the skin barrier, and soothes sensitivity with calendula flower extract and borage seed oil; Manuka Honey Cleansing Balm melts away dirt, make-up and impurities and conditions dry and sensitive skin using manuka honey, vegan royal jelly peptides and Lactobacillus ferment; and Holy Basil & Retinol Ageless Night Oil which uses a 1% retinoid blend with holy basil to improve the appearance of fine lines and wrinkles, and bakuchiol, an antioxidant-rich nourishing agent for an even complexion and radiant skin. Content Beauty & Wellbeing is the first UK retailer to stock the brand, with further retailers following in the New Year.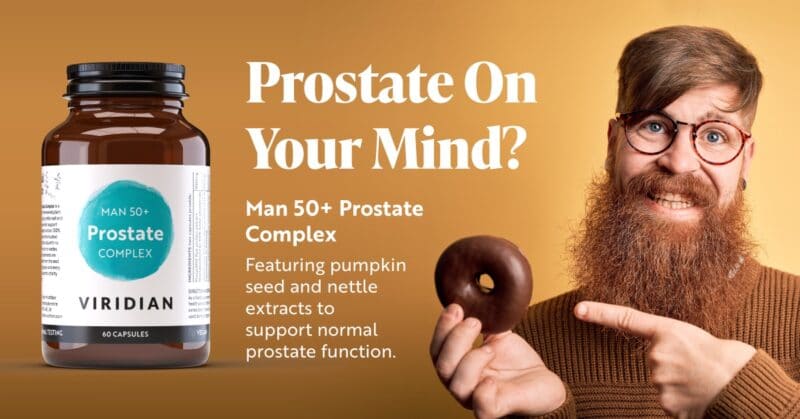 Viridian Nutrition is highlighting men's health with its two new supplements: Essential Man Formula and Man 50+ Prostate Complex. Essential Man Formula is a blend of 31 bioavailable nutrients and botanical extracts to help maintain energy, with vitamin B5 to reduce tiredness and fatigue and promote normal mental performance, selenium to help normal spermatogenesis and immune function, and maca extract at a therapeutic dose. Man 50+ Prostate Complex contains plant extracts including a researched pollen extract standardized to beta-sitosterols, alongside nettle leaf, pumpkin seed, saw palmetto berry and Pygeum africanum. The formula has been developed with human clinical data to support the use in men aged 50+. Pumpkin seed extract and nettle extract help maintain good bladder function and urinary flow and support normal function of the prostate. Vegan, made with 100% active ingredients and with no fillers, binders or artificial additives, both are available in 60 capsules.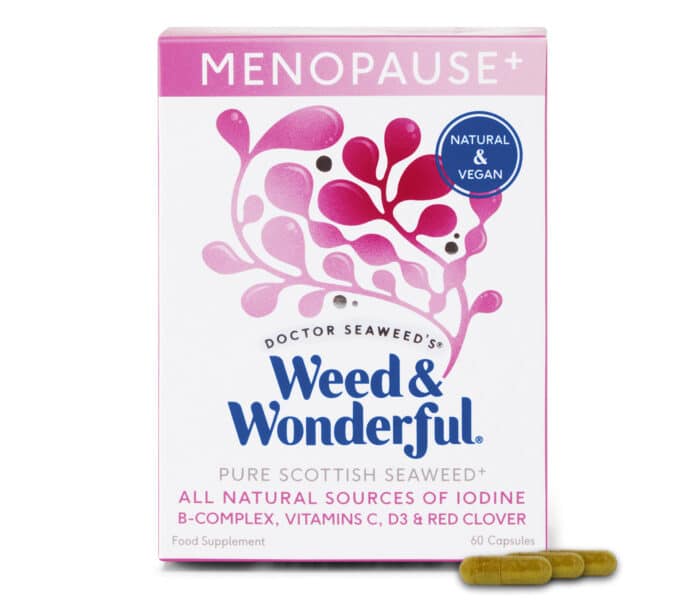 Doctor Seaweed's Weed & Wonderful has launched 'the world's first' seaweed-based natural menopause supplement. Menopause+ offers scientifically approved health claims and contains pure Scottish seaweed blended with a carefully selected mix of beneficial nutrients. It delivers sources of essential iodine, vitamin B-complex, vitamins C, D3 and isoflavones from red clover. Each nutrient helps support menopause symptoms such as hormonal balance, tiredness and fatigue, mental performance, bone health and skin maintenance. Doctor Seaweed's in-house nutritionist, Sarah-Jane Hall, states: "It has long been known that there is a link between thyroid health and menopause, and both can share the similar symptoms. In response, we began exploring ways to combine our unique seaweed, which contains natural iodine for thyroid support, with a carefully selected blend of natural and plant-based ingredients designed to help support the various symptoms of menopause."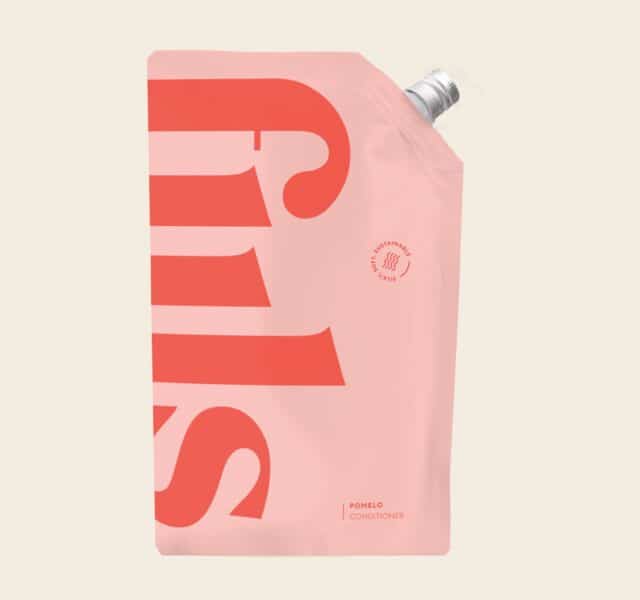 New from refillable beauty and self-care brand fiils come Pomelo Shampoo and Conditioner refills. Vegan, cruelty-free and suitable for all hair types, the formulations use pomelo – a citrus fruit containing vitamins, minerals and antioxidants – to boost shine; sustainably sourced essential oils; and a base of aloe vera instead of water. The concentrated hair products have no SLS, silicones or fragrance. Pomelo Shampoo is enriched with vitamin C for shine and bounce, jojoba oil to soothe and moisturize the scalp and condition hair, and pomelo essential oil to reduce dandruff and promote hair growth. Pomelo Conditioner calms irritated scalps and helps boost growth. It is especially good for those who struggle with dandruff or have hair that needs an extra bit of TLC, with pomelo essential oil to strengthen locks, green tea to cleanse and stimulate the scalp to promote hair growth and sunflower seed oil for softer, healthier hair.
The post Spotlight series appeared first on www.naturalproductsonline.co.uk.
Spotlight series