TechCabal Daily – Is Y Combinator SAFE?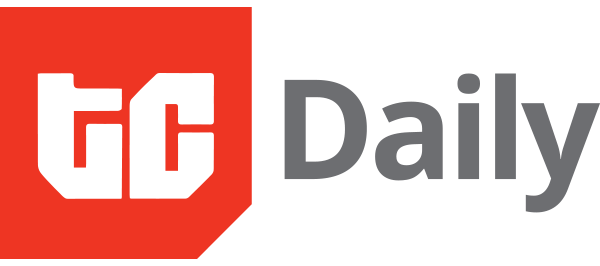 IN PARTNERSHIP WITH
Good morning
While many businesses' growths were stunted by COVID in 2021, luxury car manufacturers made record sales.  
Rolls Royce delivered 5,586 cars, its highest-ever annual record in 117 years; Bentley recorded a 31% increase from 2020, selling 14,659 cars; while Lamborghini saw an 11% increase. 
The reason? Well, COVID made wealthy people realise that life is short. 
I'm tempted to use the "rolling with the big boys" meme but then I remember that I'm still running kiti-kiti with my Leggedez Benz.
In today's edition
Is Y Combinator's new deal SAFE?
First, Afrikrea; now, ANKA
Predatory loan apps in Nigeria
African startups dominate Techstars
Opportunities
IS Y COMBINATOR'S NEW DEAL SAFE?
Yesterday, we announced how Y Combinator upped the stakes by introducing a new standard deal of $500,000. With applications open for the Summer 2022 batch, it's become important to let startups know what they're signing up for and what they'll get. 
Moe Odele, founder and CEO of Vazi Legal, an African law firm protecting the interests of startups and investors, broke down what this new deal means. 
What are MFNs, SAFEs, and those other fancy finance terms?
First, MFN stands for "most favoured nation" while SAFE is short for "simple agreement for future equity". For YC's new deal, investing with a SAFE means that they're investing $375,000 for future equity without knowing how much the startup will be worth in the future. In YC's old deal, they'd invest $125,000 for 7% equity, i.e. they'd own 7% of the startup they're investing in. 
With a SAFE, though, they're investing $375,000 without knowing how much the startup will be valued at. If a startup's subsequent raise is at a low valuation, then YC will end up owning more equity in that startup. If it's higher, then YC owns less. 
An MFN SAFE means YC will get the most favourable investment option startups give other future investors. 
The higher the valuation, the lower the stakes
Moe explains that YC's new deal means that startups risk losing more if they raise at low valuations after signing YC's deal.
For example, a YC startup raising its next round at a $1,000,000 valuation means that YC gets to own 37.5% of the startup because it's already invested $375,000 with no valuation cap. If the startup, however, raises its next round at $10,000,000, then YC only gets to own about 3.75%.
It's a double-edged sword. On one hand, raising with higher valuations means you get to keep more of your startup, but it also means that you risk losing local angel investors—and their expansive networks—who cannot afford to partake in those rounds. 
What startups should do
If you're going to raise at low valuations, do it before you sign YC's deal. Or, as Moe says, "Get all your angel cheques and sign those documents before signing the MFN SAFE with YC. It makes all the difference."
"Also get a lawyer to review the MFN SAFE," Moe advises. "Just to make sure that the clauses aren't retroactive."
FIRST, AFRIKREA; NOW, ANKA
Afrikrea, the popular Ivorian e-commerce startup, on Tuesday, said it raised $6.2 million in pre-Series A round, and rebranded to become "ANKA".
How it started
Afrikrea was originally founded in 2016 as a platform for selling and buying African-inspired clothing, accessories, arts, and crafts.
In 2021, the startup launched ANKA, an all-in-one SaaS solution that provides a suite of services for African micro-retailers to sell globally.
Stellar growth 
ANKA's retailer base currently includes sellers from 47 out of 54 African countries and the platform currently records over 700,000+ visits a month mostly from Europe and North America. 
The new capital raised, which brings total investment to date to $8.1 million, will be invested in further product development. Part of the funding will also be used to boost talent acquisition, the company said.
PROCESS INTERNATIONAL PAYMENTS WITH PAYSTACK
Accept international payments from your customers in the USA, UK, Canada, and 60+ countries using Pay with Apple Pay.
Create a free Paystack account to get started.
This is partner content.
PREDATORY LOAN APPS IN NIGERIA
We've all heard about or experienced it before: a text informing you that someone on your contact list has defaulted on a loan.
Over the past couple of years, predatory loan apps have increased alarmingly in Nigeria. This shouldn't come as a surprise, especially when you consider that fintechs in Nigeria have doubled from 74 in 2017 to 144 in 2021. 
Some of these new fintechs are digital lenders with unsavoury recovery tactics like shaming and even threats of violence. 
How did it all go wrong?
Daniel puts it simply: unchecked ambition and lax regulations. 
At the start, when Nigeria started embracing digital lending, lenders put checks in place to help ensure that users wouldn't default on their loans. There were credit checks and collaterals were given. 
However, as consumer confidence grew in the lending space, so did the lenders and their offerings. 
Most wanted to access the billion-dollar industry as soon as they could.  Offering instant loans became the norm, but with it came bypassing important regulations like creditworthiness.
This eventually led to users—whom digital lenders ran inadequate checks on—defaulting on loans. 
The way forward?
Commercial banks in Nigeria also joined the digital lending space in 2019 but, unlike lenders, they're authorised to deduct the amount owed from defaulters' accounts. 
For other digital lenders, there are other options than shaming or threatening. Reporting to the credit bureau could be effective at times, but this method is only available to digital lenders who are registered with the bureau. 
But registration, running credit checks, and ethical practices are all time-consuming activities—a luxury most digital lenders do not have.
ACCESS CRYPTO WITH QUIDAX
Quidax is an African-founded cryptocurrency exchange that makes it easy for you to access Bitcoin and other cryptocurrencies. They also make it possible for fintech companies to offer cryptocurrency services to their customers. 
This is partner content.
AFRICANS DOMINATE TECHSTARS TORONTO 2022 PROGRAMME
Speaking of accelerators, if there was one evident thing at Techstars Toronto's Demo Day programme held yesterday, it's how invested African startups are in solving African problems.
Of the 12 startups that graduated from the 2021 W class, 8 are focused on solving challenges facing communities across the continent. 
Who are these stars?
Launched in 2021, duqha is an e-commerce tech platform that connects retailers to manufacturers and suppliers. The startup already has 2,000 paying users and has raised $1.5 million in revenue so far. 
Fleri, founded by Sam Baddoo, is a remittance platform that ensures that immigrants in the US can pay directly for certain services for their loved ones back home. Starting with healthcare, Fleri is live in Ghana, Nigeria, Zambia, and Zimbabwe.
HealthTracka was founded by Ifeoluwa Dare-Johnson and Victor Amusan to make medical diagnostics accessible in Africa with at-home lab testing and digital results. The healthtech is live in Nigeria and has successfully delivered 3,000 tests to users in their homes. 
OurPass is a startup based in Lagos, Nigeria, that's enabling consumers to shop with one click, "thereby reducing abandoned carts and increasing sales for merchants". Since its launch in 2021, the startup has completed over 10,000 transactions valued at $1 million. 
For Rent Small Small, the goal is providing unique rental solutions to Nigerians in order to improve rental experience and increase home-owners' occupancy rates. 
Rwanda's PayDay, founded by Favour Ori, is a fintech that's helping Africans send and receive money globally. Lagos-based Kyshi, on the other hand, lets users exchange currencies with other users at their own desired or negotiated rates.
The eighth startup is Lenco, a fintech helping Nigerians access current bank accounts with ease and support. The startup was founded in 2021 and is reportedly growing at a 35% month-on-month rate. 
Big picture: The most surprising detail about this class is the launch date of the startups. A few years ago, scaling and growth could take years, but it seems like startups are now hacking these aspects in record time.
OPPORTUNITIES
Applications are open for the Africa Blockchain Incubation Programme 2022. Early-stage blockchain startups from Egypt and Zimbabwe are invited to apply to get access to investors, business guidance and platform support. Check it out. 
The LogicMonitor Women in STEM Scholarship is now open to applications from women enrolled in undergraduate degrees in Science, Technology, Engineering or Mathematics (STEM). The scholar will be awarded a $6,000 scholarship for the 2022 school year. See if you fit. 
Innovators in the MENA region are invited to apply for the Thought For Food (TFF) MENA Agri-Food-Tech Challenge. Entrepreneurs working on programmes that develop food systems can apply for a chance to win up to $8,000, online training, and access to TFF's digital labs collaboration platform. Think away!
RELIABLE PAYMENT SOLUTIONS WITH FINCRA
Fincra is a payment infrastructure that provides fintechs, online platforms, and global businesses with reliable payment solutions for quick collections and payouts in different currencies. You can gain access to Fincra's payments platform or integrate their APIs for seamless payments processing. 
This is partner content.
What else we're reading
TechCabal Daily – Is Y Combinator SAFE?