The 9 Best Korean Drama Actors (And Their Best Performances)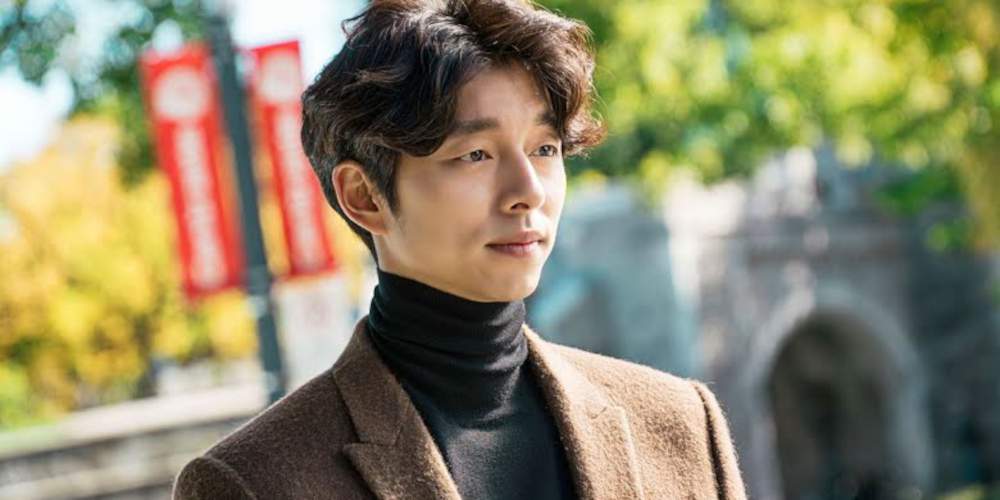 The Korean entertainment industry produces many actors who make it hard for fans to pick their favorites. From warriors of the past to modern-day soldiers, from white-collar doctors and lawyers to international spies, Korean drama actors can play any role perfectly.
More than that, the stunning features of Korean drama actors never fail to build chemistry with their female leads, resulting in all kinds of nominations for the "Couple of the Year" award. All of this has contributed to the worldwide popularity of Korean drama culture.
Here are our picks for the best Korean drama actors of all time, along with their best performances (in both movies and TV series).
Related: The best Korean drama actresses
9. Park Seo-joon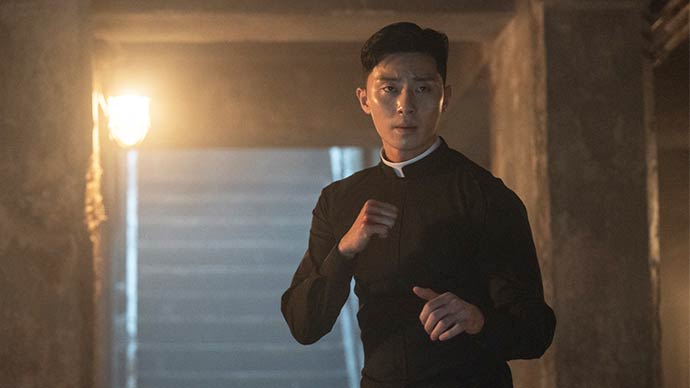 Known for being the master of romantic comedy, Park Seo-joon lived up to that title when he played the role of Deputy Chief Editor at The Most magazine publishing office in She Was Pretty. Meanwhile, in Kill Me Heal Me, he played a person with seven different personalities.
Some also know him for his action-comedy movies, like Midnight Runners where he portrays a not-so-smart student of Korean National Police University who's nonetheless sincere in his studies. He also played one of the male leads in the series Hwarang: The Poet Warrior Youth.
With his lead role in the film The Divine Fury, his comedic personality—found in most of his series and films—was replaced with a badass one fueled by hatred and resentment within his character.
8. Lee Joon-gi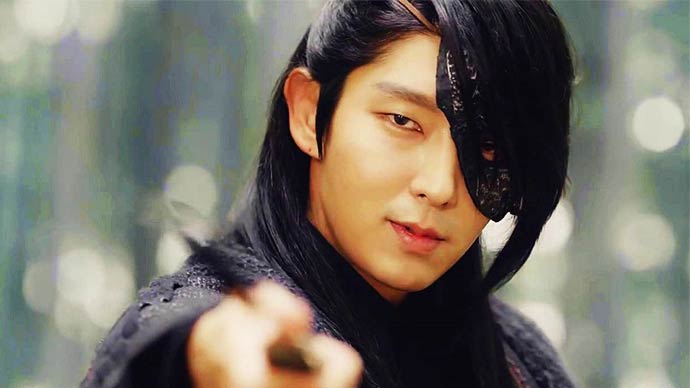 In the iconic fantasy Korean drama series Moon Lovers: Scarlet Heart Ryeo, Lee Joon-gi played the role of the disowned 4th Prince Wang So. He also made a special appearance in Hotel Del Luna as the priest/exorcist who was a candidate for employment at the titular hotel.
He also appeared in the sci-fi action Hollywood film Resident Evil: The Final Chapter as a lieutenant of Umbrella Corporation. He performed well alongside Hollywood actors in the final film of the Resident Evil franchise, where he fought one-on-one against the main character, Alice.
Related: Classic K-drama series for beginners
7. Jo Jung-suk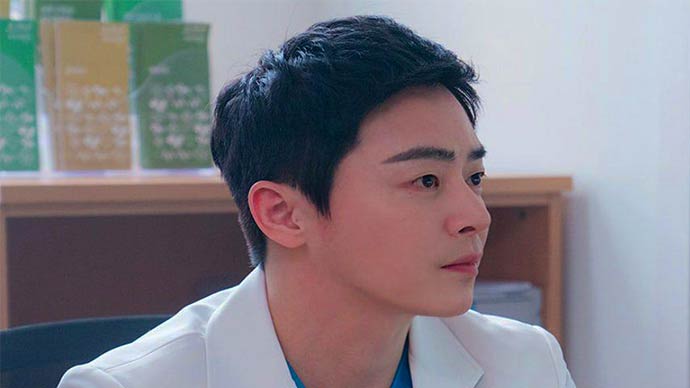 Jo Jung-suk played the role of a prince charming in chief's clothes, in the romantic comedy series Oh My Ghost. But before this, he captured the hearts of audiences in You Are The Best, Lee Soon Shin as a workaholic and overconfident but dedicated CEO.
In the 2016 fantasy drama Legend of the Blue Sea, he made an appearance as a 911 rescue operative who also happened to be a merman, and he even showed his musical talents in Hospital Playlist with the OST "Aloha," which rose to No. 1 in South Korea.
6. Yoo Seung-ho
Yoo Seung-ho received the Top Excellence Award at MBC Drama Awards for playing Crown Prince Yi Sun in the historical drama series Ruler: Master of the Mask, where he was forced to wear a mask to hide his identity from a shadow organization.
He also excelled in performance as the leading man in other Korean drama series, such as My Strange Hero and I'm Not a Robot.
5. So Ji-sub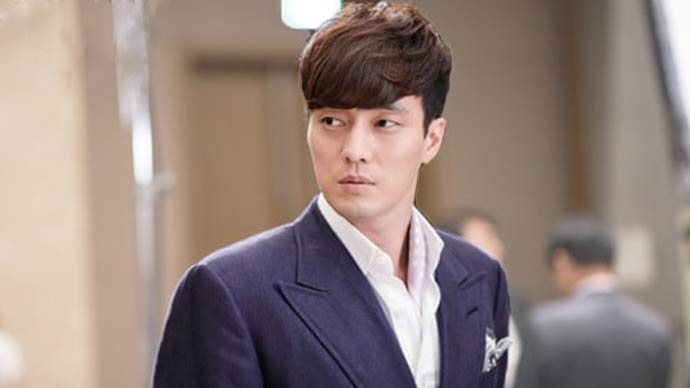 So Ji-sub started his career as a model before entering the world of the entertainment industry and becoming the star of television series like Terius Behind Me, Oh My Venus, One Sunny Day, The Master's Sun, I'm Sorry I Love You, and Ghost.
He won Best Actor at the 2009 Grimae Awards for his role as Lee Cho-in/Oh Kang-ho in the melodrama action series Cain and Abel (based on the biblical story), where he played the character of the younger son.
4. Gong Yoo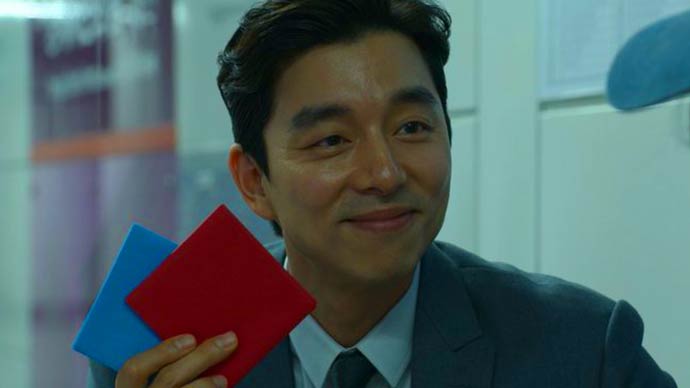 He's most well-known for his "goblin" character in the 2016 fantasy-drama series Guardian: The Lonely and Great God. He also played the role of Choi Han-Gyul in the romantic comedy series Coffee Prince, for which he won an Excellence Award at the 2007 MBC Drama Awards.
He then rose to greater frame with his world-class performance as Seok Woo in the horror-action zombie apocalypse movie Train to Busan, which became an international blockbuster. And most recently, he had a short but impactful role in Netflix's Squid Game series.
Related: The best fantasy Korean drama series
3. Hyun Bin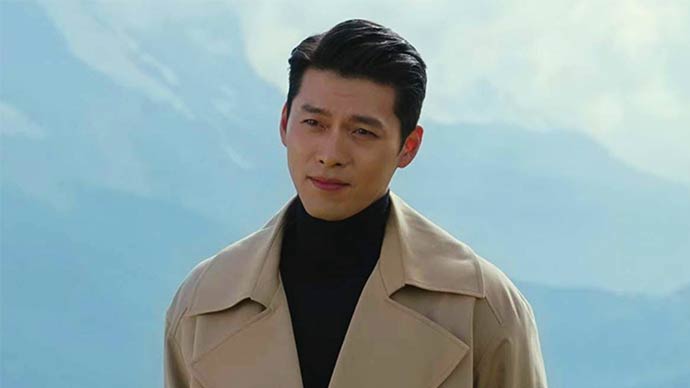 Hyun Bin starred in several Korean drama series that won awards from several award-giving bodies.
His role in Ireland led to him winning Best New Actor at the MBC Drama Awards, while his performances in Confidential Assignment and The Swindlers earned him the Top Star Award at the 6th Korea Film Actors Association Awards.
One of his best and most well-known performances is his role as Captain Ri Jeong-hyeok, the serious military man who led Netflix's Crash Landing on You alongside lead actress Son Ye-jin. In it, he showcased his ability to be both badass and hilarious depending on the scene.
2. Lee Min-ho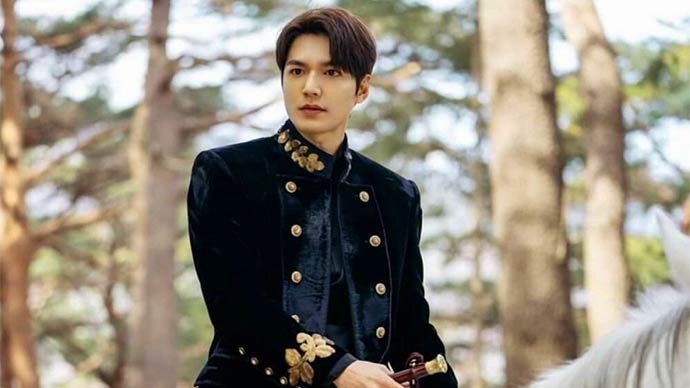 Lee Min-ho gave life to some of the most iconic characters in Korean drama history, like Gu Jun-pyo in Boys Over Flowers, for which he received the Best New Actor award at the 2009 Baek Sang Art Awards.
He accumulated many more awards in 2016 with the series Legend of the Blue Sea, including the SBS Drama Award for Best Couple, together with leading actress Jun Ji-hyun.
He also starred in several must-watch Korean drama series like The Heirs, Faith, City Hunter, Personal Taste, and The King: Eternal Monarch. He also played roles in the films Gangnam 1970 and Bounty Hunters, where he worked with Chinese actors and actresses. 
1. Lee Jong-suk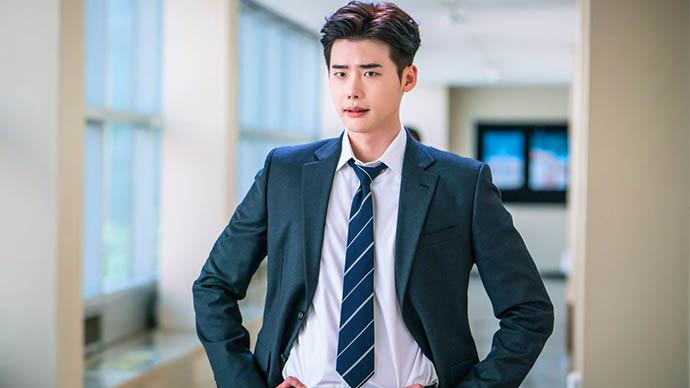 Lee Jong-suk played a big role in the series While You Were Sleeping as a rookie prosecutor who has the ability to see future events through his dreams. He also appeared in the series Pinocchio as a reporter thirsty for revenge after his father is framed and his mother commits suicide.
But as for his best performance of all time? We'd peg it at his role as the genius cardiothoracic surgeon in the series Doctor Stranger, which perfectly blended comedy, romance, and medical thrills.
Read next: Must-watch K-drama series on Netflix
The 9 Best Korean Drama Actors (And Their Best Performances)