The Last Page
the making of
the last page
with a process video!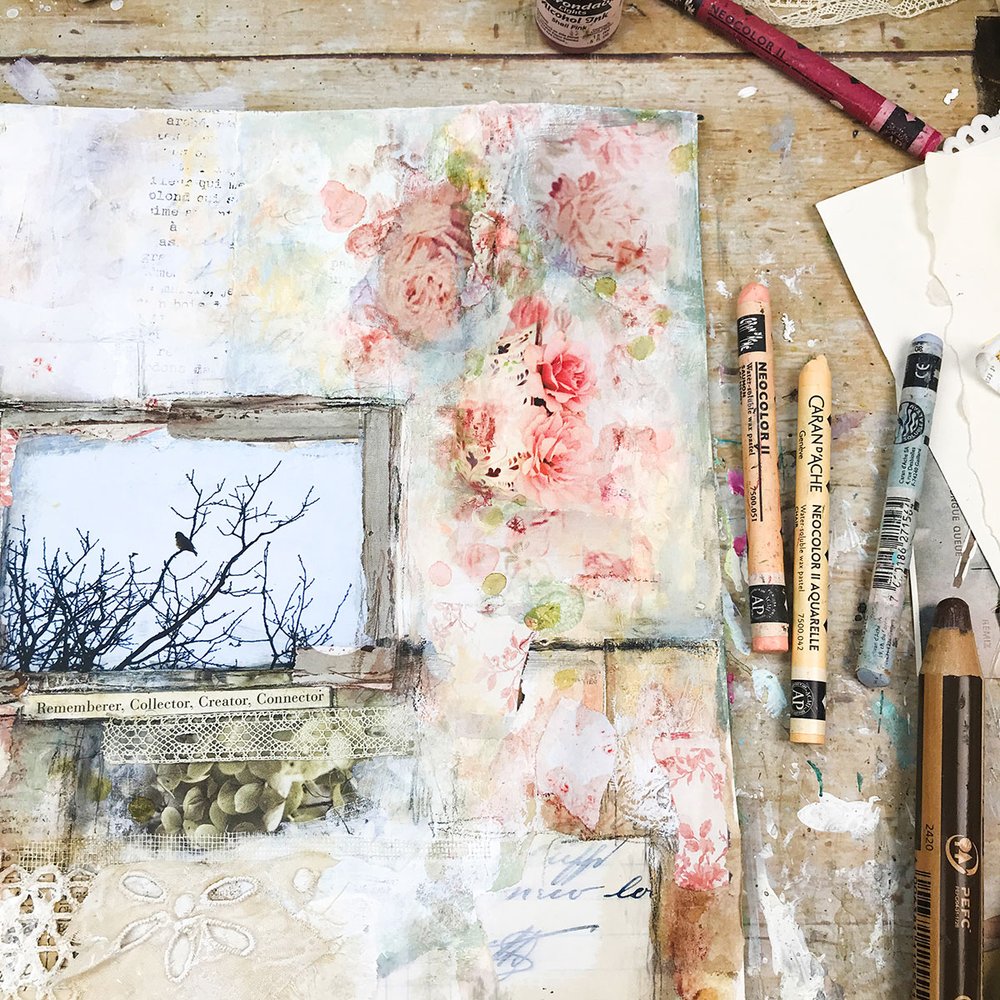 Hello beautiful artist!
It's so good to be back home after a magical week with like-minded creative sisters at the SoulBusiness Retreat. I'll probably need a little more time to process this beautiful experience before I can share more about it here on the blog. But one thing I can tell you now, is that my heart is full to the brim with gratitude, joy and renewed trust in my purpose in this world.
It feels like a turning point, a fork in the road to gently realign myself with my inner compass, a new chapter. So it feels quite serendipitous that this coincides with the completion of my art journal, and the beginning of a new one!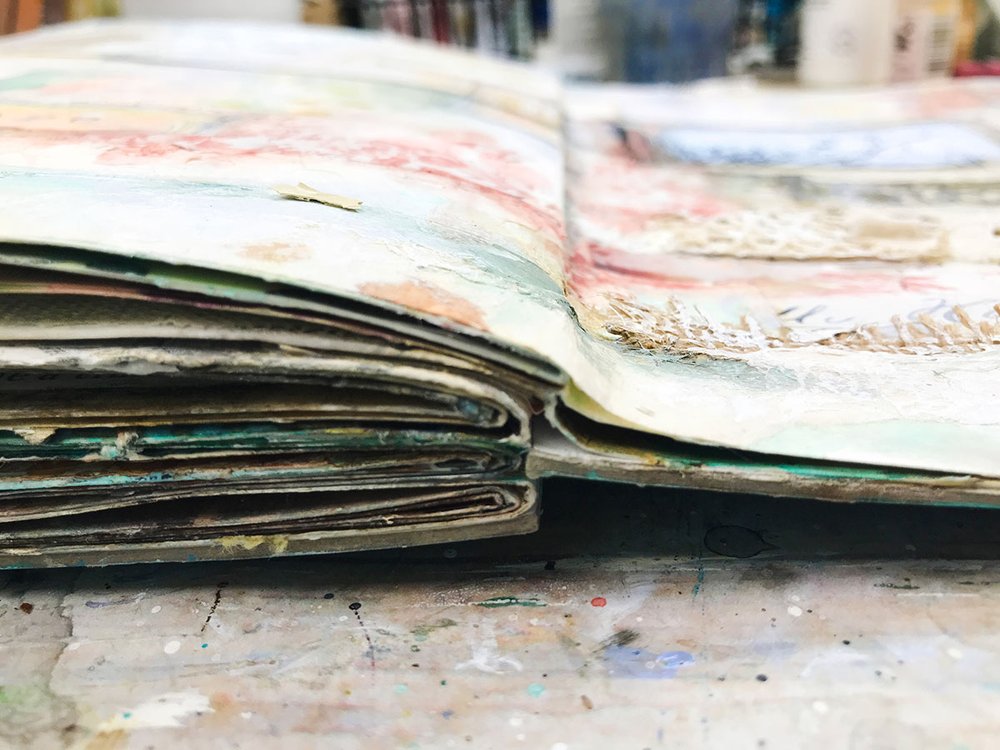 the last page
This is my second finished journal, and I know that to some of you it might not seem like a lot but believe me, I am a slooow journaler and it typically takes me a couple of years to fill a whole, big, fat journal. Last week I shared the first page of the new one, and today I'm rewinding just a bit to share a process video!
Now to be clear, it's not the "last" page as in: the last one you see when you flip through the journal (which I shared earlier in this blog post) because I don't really do my pages in order (my journal, my rules!) so the one I'm sharing today is really the last one I created, making the journal complete.
Most of the time I don't start on a blank page, and here I started over a messy, scribbly first layer where I had previously tried out all my peachy pink watersoluble crayons, just for fun (more about this and other creative starting points here). Then it got covered up in leftover paints, as you'll see in the video. It's fun to realize that even though it mostly disappeared under many layers, it still totally influenced the color palette of the page!
(click the CC button if you need the subtitles)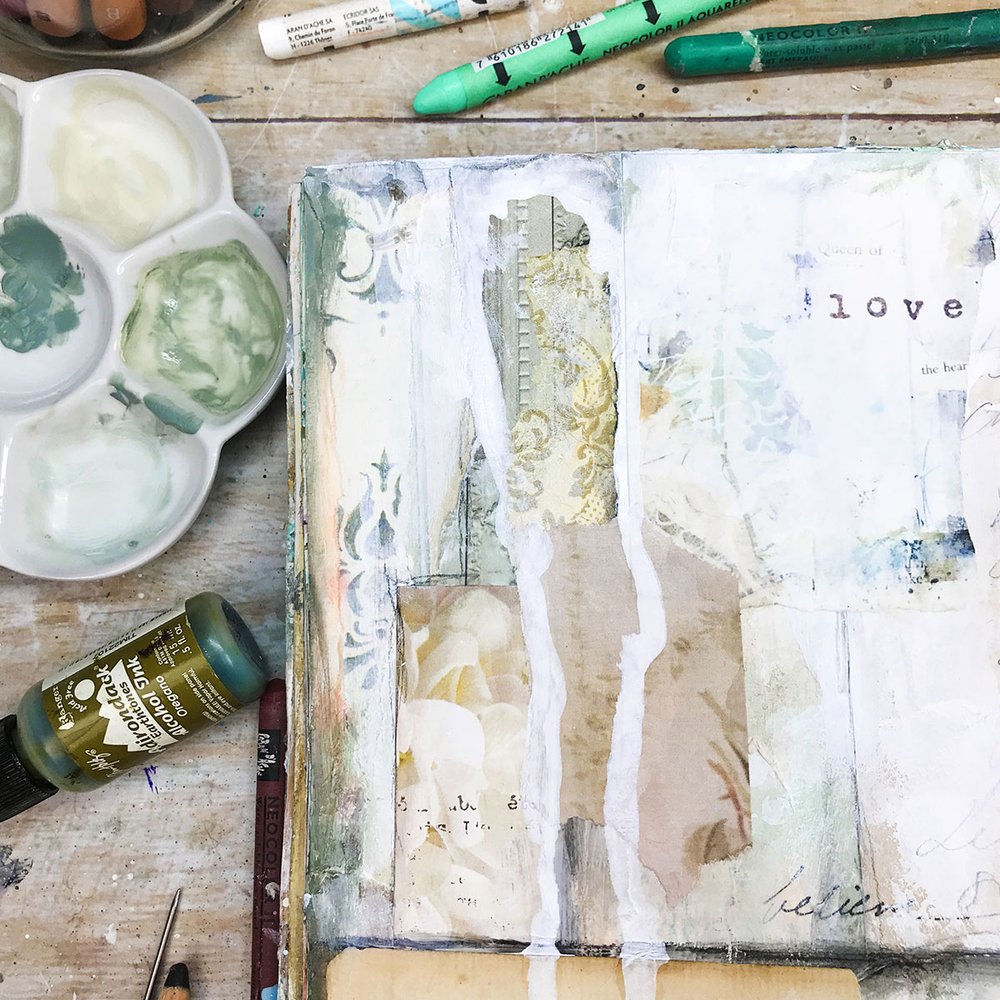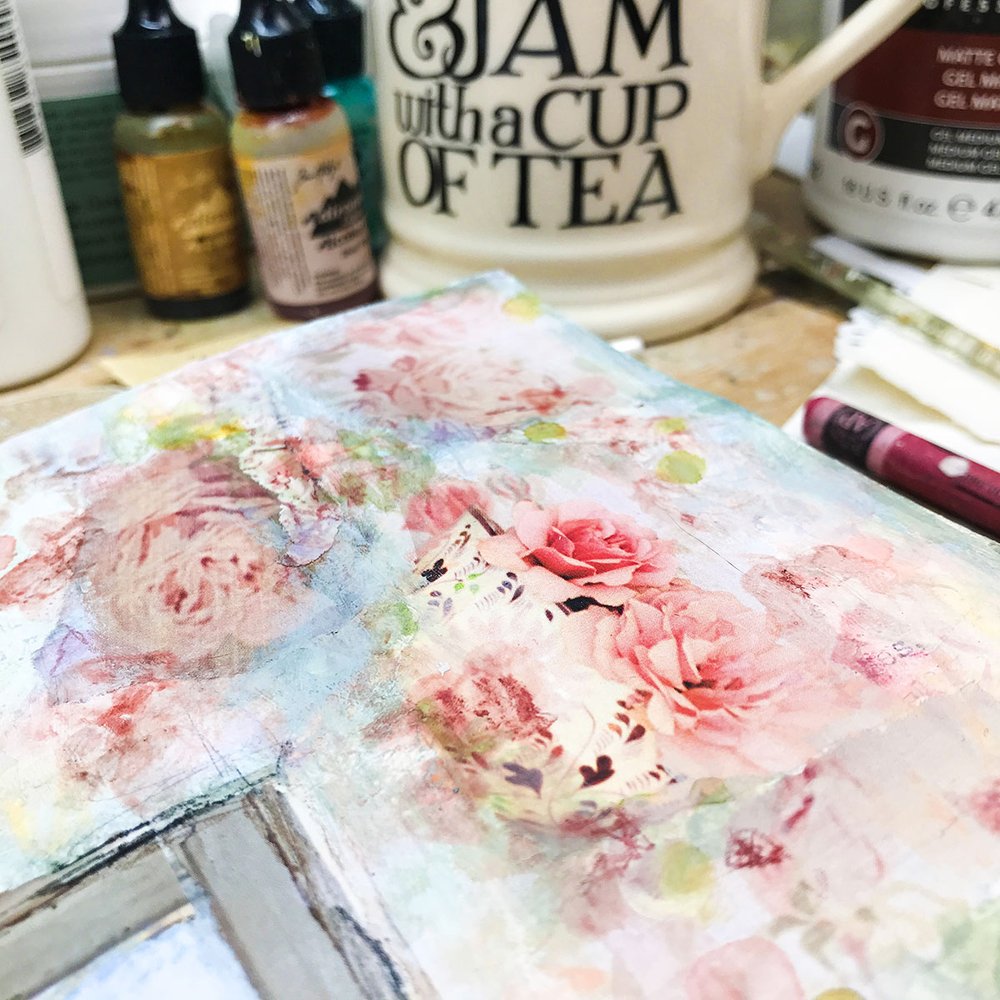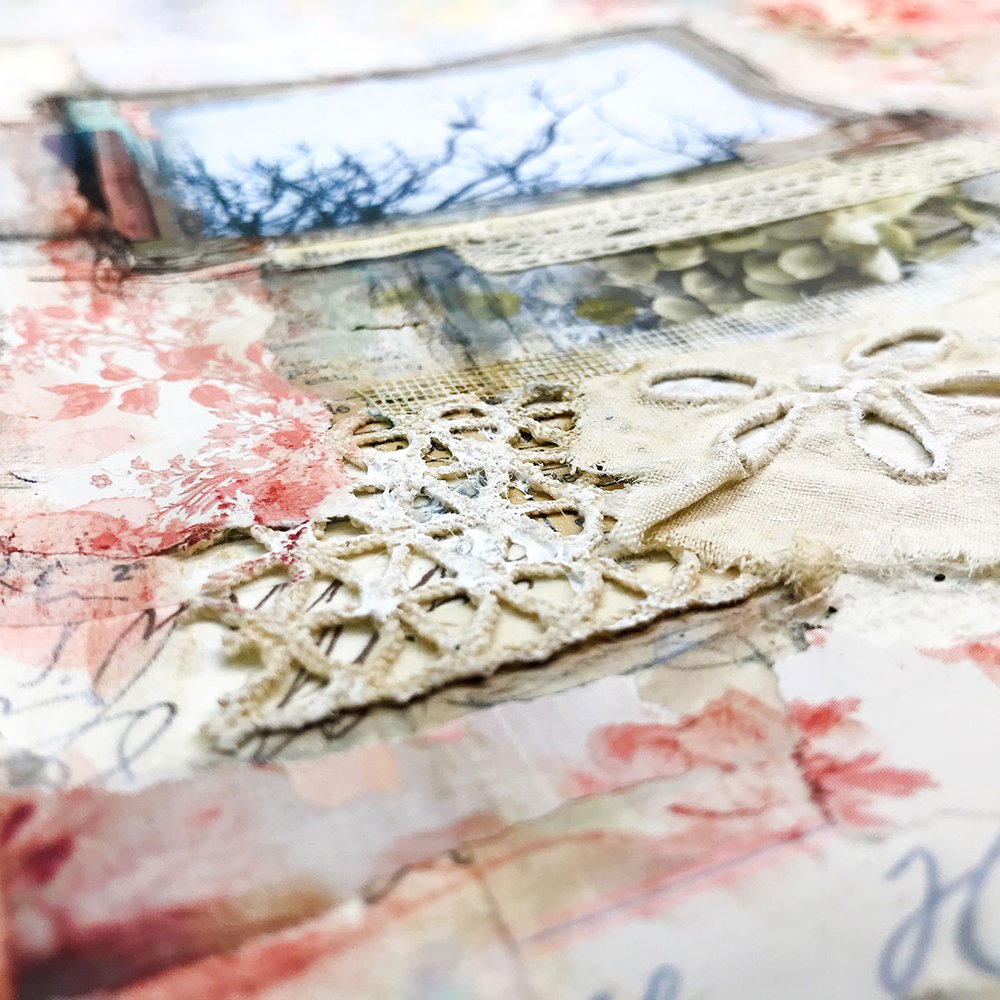 I hope that watching the process of this page unfold will inspire you. It's not a lesson at all, it's just me in the studio with my journal, this messy background and no preconceived ideas about what might unfold. Simply trusting the process because one way or another, this is the last page and it needs me to create it. And next week I'll be sharing a flip-through of the whole journal! Stay tuned…
To find out all about my art journaling practice, how to start your own and create beautiful pages filled with dreams, magic and emotion, then join me in my online course The Artist & the Journal!
find out more & join the journey
find out more & join
find out more & join
Leave a comment for me!
The Last Page