Top 15 new museums opening in 2023
Many new museums around the globe are prepared to host tourists for the first time this year. These will explore topics like modern art, photography, history, society and even robots! We explore the top 15 new museums scheduled to open in 2023. Could this be the year we finally see the Grand Egyptian Museum open its doors to the public?
In Europe, Poland will celebrate the launch of the Warsaw Museum of Modern Art and the UK will see the completion of Manchester Museum's redevelopment project. Meanwhile, Paris will throw open the doors to Serge Gainsbourg's house.
Across the pond, notable new venues in 2023 include the Buffalo AKG Art Museum and the International African American Museum in South Carolina. Plus, in Canada, the Toronto Holocaust Museum will open to the public.
In Asia, visitors will be able to discover the Robot and AI Museum and the Arte Museum, both in South Korea, and the new Museum of Art & Photography in Bengaluru, India.
Read on for our list of new museums to watch for 2023, in no particular order.
1

Grand Egyptian Museum – Cairo, Egypt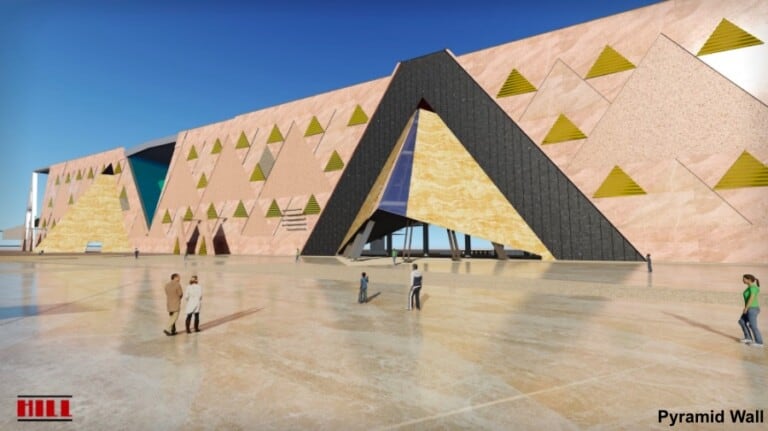 In January 2022, it was announced that work on the highly-anticipated project was 99% complete, and many expected it to open last year. There has been no official announcement from the museum regarding a new opening date, but it seems likely that it will launch this year.
GEM will be the biggest museum in the world devoted to a single civilisation, housing a collection of more than 100,000 artefacts spanning 3,000 years of ancient Egyptian history. The three floors of the 500,000 square metre venue will include meeting rooms, classrooms, a 250 seat 3D theatre, and a children's museum. Additionally, the facility will have shops and restaurants.
The Tutankhamun collection will be a significant highlight. It will have a separate exhibition area where all 5,600 artefacts found in the boy pharaoh's tomb will be displayed.
2

Manchester Museum – Manchester, UK
Following a  £15 million transformation, Manchester Museum has announced that it will reopen its doors on February 18. The goal of the 'Hello Future' project, which includes the addition of the new Belonging Gallery, the Lee Kai Hung Chinese Gallery, and the South Asia Gallery, is to build understanding between cultures, and to work towards the creation of a more sustainable world.
Talking to blooloop about Hello Future in April 2022, the museum's director Esme Ward said:
"Museums, particularly museums like Manchester Museum, born of empire, have been telling the same stories for decades. What stories do we want to tell ourselves about ourselves as we move forward? I did a lot of work with staff and with all sorts of people about what values are driving this. They were always there, driving the work, but we really homed in on them."
She added that the new museum will reflect three core commitments: inclusion, imagination and care. The opening show will be Golden Mummies of Egypt, which most recent toured around China.
3

Young V&A – London, UK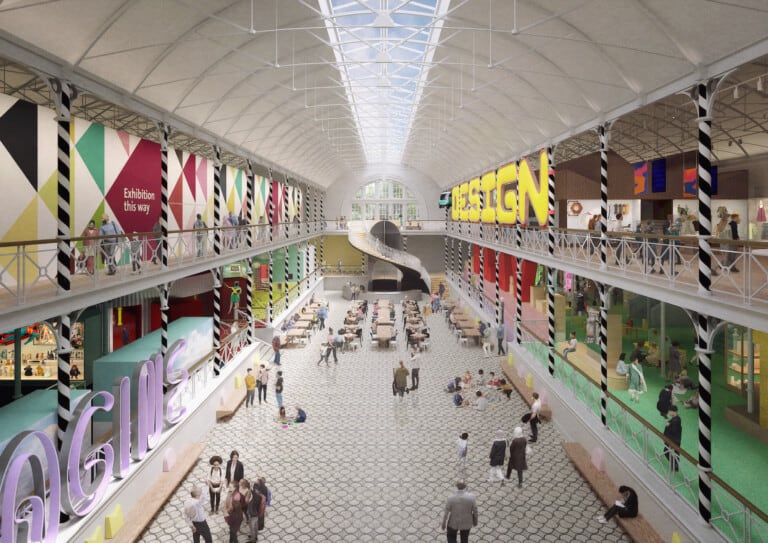 In summer 2023 Young V&A will open its doors, after a project that has seen it be transformed from its former iteration as the V&A Museum of Childhood. This unique project took a co-creation approach, with several different groups of children and young people working alongside the museum team and the architects to create something that would engage the next generation of museum goers.
It includes three permanent galleries: play, design and imagine, which draw from the wider V&A collection and take a fun, hands-on approach. The building's facilities have also been revamped, and new learning spaces have been added.
4

Buffalo AKG Art Museum – Buffalo, New York, USA

Another transformation project, the Buffalo AKG Art Museum will open on 25 May 2023. Previously known as the Albright-Knox Art Gallery, this museum's mission is to bring renowned artists, both from around the world and from the local area, to the public.

 

The Jeffrey E. Gundlach Building, a brand-new five-story, glass-clad structure, is part of the design by OMA, which was created in collaboration with executive architect Cooper Robertson. It will increase the gallery space by 30,000 square feet. OMA won a design competition against four other firms for the structure and revised an earlier plan in response to criticism from advocates of historic preservation.

When the museum reopens, it will also feature a new sky bridge called the John J. Albright Bridge. This will connect the Gundlach Building to the existing Wilmers Building. A new courtyard has also been added, and renovations have been made to the current exhibition spaces. The project was made possible by a $230 million capital campaign.
5

Museum of Modern Art – Warsaw, Poland

The new building for the Museum of Modern Art in Warsaw was created by the New York City-based architecture firm Thomas Phifer & Partners, who won the two-stage tender process in 2013–2014.

 
Covering a total area of more than 20,000 square metres (213,000 square feet), the four storey building will include educational facilities, conservation and restoration workshops, a theatre, an auditorium, a café, and a museum store. Construction began in April 2019 and the museum is set to open in 2023, although a date has not yet been announced.
The museum's mission statement reads:
"The Museum is made up of people: the artists, the team and the public.
"We want to be useful. We treat art as a means of communication, of discovering and understanding the world. A piece of art in our Museum isn't just meant for contemplation. It helps us learn social responsibility, dialogue, critical thinking, and influencing reality."
6

International African American Museum – Charleston, South Carolina, USA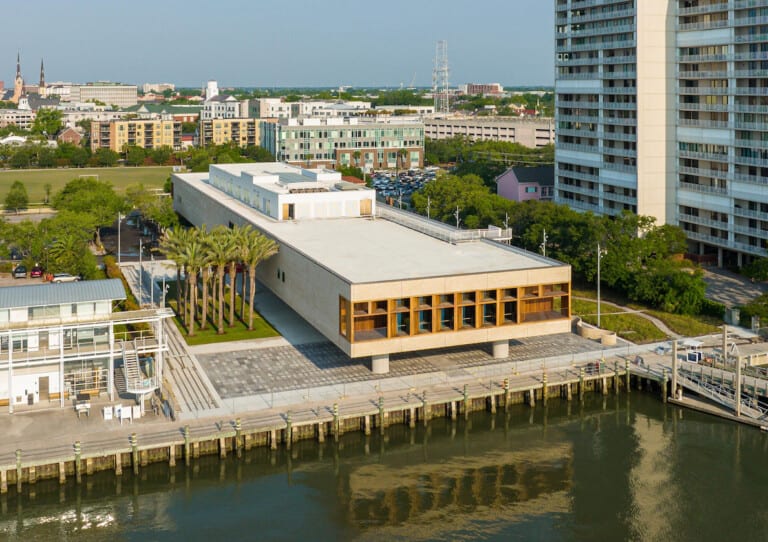 Located at the historically significant site of Gadsden's Wharf, the International African American Museum (IAAM) was scheduled to open in January 2023. The grand opening has since been postponed, but it is still expected to open in the first six months of this year.
Permanent galleries at the IAAM include African Roots and Routes, Carolina Gold and South Carolina Connections, and American Journeys. In addition, it will have an active family genealogy centre. It will also be home to the African Ancestors Memorial Garden, a free space to reflect, and to experience botanic gardens and artistic installations.
Solomon Group, an award-winning leader in exhibit fabrication, AV systems integration and live event production, is the fabricator and AV integrator for this project. Ralph Appelbaum Associates (RAA), a multidisciplinary firm specialising in the planning and design of museums, exhibits, educational environments and visitor attractions, is the exhibit designer. The IAAM is designed by New York-based architectural firm Pei Cobb Freed & Partners.
In a conversation with blooloop in November 2021, CEO Dr Tonya Matthews spoke about the power of authentic storytelling in institutions such as the IAAM:
"People resonate with people. There's a concept in sociology and psychology that talks about how it's easier to relate to the pain of one person than it is to the pain of tens of millions.
"Many of these concepts, institutionalised racism, systematic racism, critical race theory, have been dehumanised. This, frankly, allows us to be a little too objective. Not allowing our emotions and our immense humanity into the story robs it of considerable power in dealing with these entrenched things. It robs us of our power of restoration. It robs us of our power of apology. And it robs us of our power of empathy.
"All of those things are necessary in going forward, and that is where the importance of the authentic and empathetic storytelling of these critical pieces of American history lies."
7

The Museum of Art & Photography (MAP) – Bengaluru, India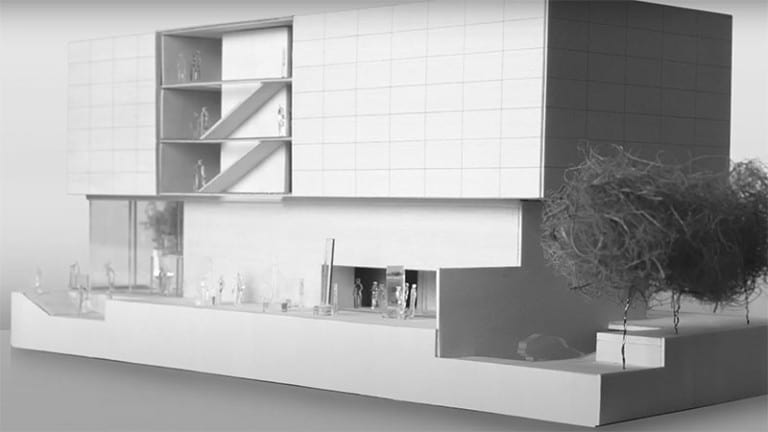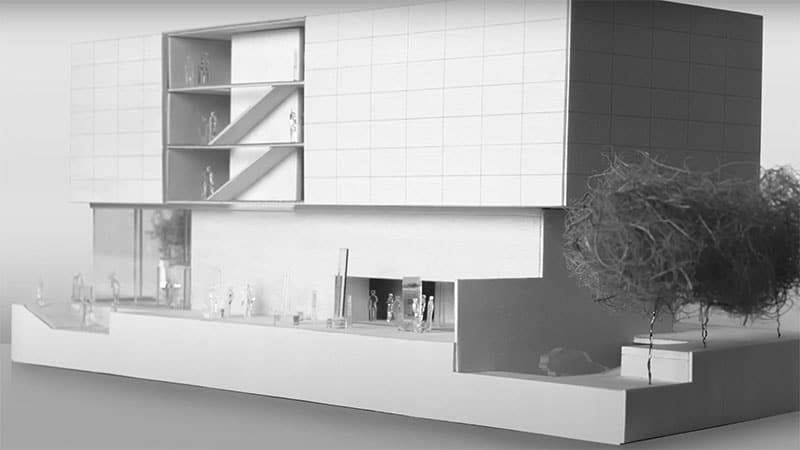 MAP Bengaluru is one of the first digital art & photography museums in India. It was founded in 2016 by collector Abhishek Poddar and is set to open its first physical presence this year, in a new state-of-the-art building designed by leading Indian architect, Soumitro Ghosh.
Set over five-storeys, MAP will include art galleries, an auditorium, an art and research library, a learning centre and a specialised research and conservation facility, as well as a cafe. It has been designed with a particular focus on inclusion, accessibility, innovation
According to the mission statement on the museum's website:
"As South India's first major private art museum, The Museum of Art & Photography aims to take art and culture to the heart of the community, making it accessible to diverse audiences, and to create a museum-going culture that encourages people to experience art and heritage in new ways."
8

Ad Gefrin – Wooler, UK

The Ad Gefrin Anglo-Saxon site at Wooler, Northumberland will introduce a brand-new visitor experience in the spring of 2023. One of the most significant archaeological finds of the 20th century was the great hall of Ad Gefrin, an Anglo-Saxon royal court, discovered near Yeavering in the 1950s.

Visitors will be able to learn more about the daily lives of those who would have lived and worked in the Anglo-Saxon hall through an immersive reproduction that combines artefacts and projected films. The site is also home to the Ad Gefrin whisky distillery, the county's first legal whisky distillery in 200 years, along with a bistro bar and gift store.

 
 

View this post on Instagram

 
"Our immersive AV museum interpretation will invite you into the heart of the Golden Age of the Kingdom of Northumbria – the royal palace of Ad Gefrin – a place of power, ritual, craftsmanship, language and one shaped by nature," says the attraction's website.
"We will recreate the Great Halls of the kings and queens of Northumbria and introduce you to them and their followers. It will be their lives and their stories that bring this rich, and largely untold, period of our history to life."
9

The Museum of Homelessness – London, UK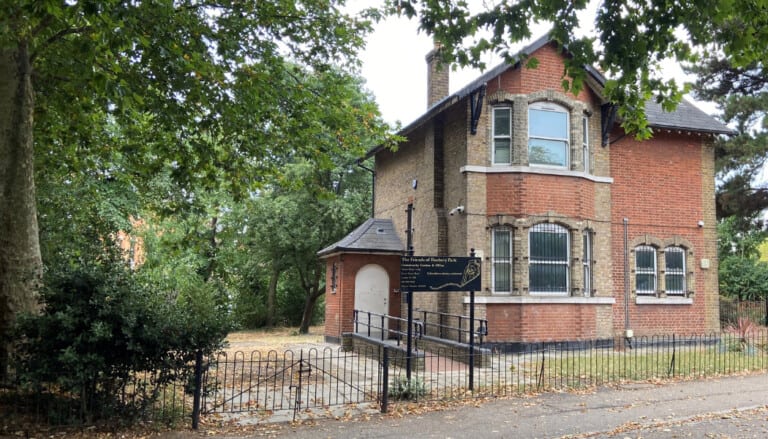 The Museum of Homelessness (MoH) has announced plans to open its first location at Manor House Lodge in London's Finsbury Park in 2023. It will be developed in collaboration with local residents and community groups.
Workshops, talks, and performances will be held at the museum, developed by those who have experienced homelessness themselves. An open access art studio for those who are homeless is also included in the designs.
In addition, the Museum of Homelessness will offer 250 support sessions each year focusing on housing, legal rights and the provision of essentials. These will be "designed in partnership with those in need".
"This ground-breaking museum is everything a museum should be, rooted and radical and with a far-reaching ambition to make positive and lasting change with our communities," said Sharon Heal, the museum's chair of trustees.
"Finsbury Park is the people's park, with a proud and radical history," said Matt Turtle, co-founder of the Museum of Homelessness. "We are excited about transforming this precious site into a museum space like no other, a place where people can hear stories they won't hear anyone else and receive practical support when they need it."
"Our community will work with partners including the council and people experiencing homelessness locally to make a space for everyone."
10

Istanbul Modern – Istanbul, Turkey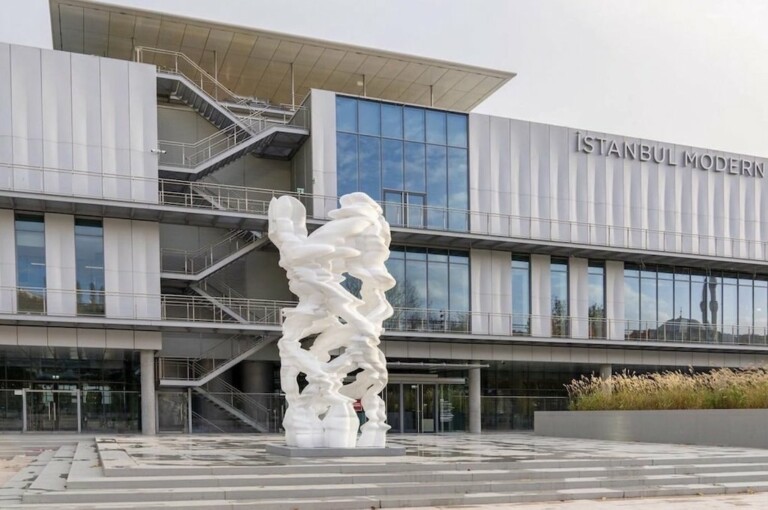 The Istanbul Museum of Modern Art, known as Istanbul Museum, will be moving into its long-awaited Renzo Piano designed new building in 2023, although an official opening date has not yet been set.
Istanbul Modern first opened its doors in 2004 in a disused warehouse overlooking the Bosphorus in the Karaköy neighbourhood, It introduced the country to the idea of a museum that displayed Turkish modern artists, rather than Byzantine murals or Ottoman tapestries.
Work began on the new five-story 15,000 square metre building, on the original museum site, in 2018. During this time, the collection was temporarily relocated to the former Union Française building in Beyoğlu.
The museum collects modern and contemporary art, photography, design, architecture, and new media. It also offers educational opportunities to art lovers of all ages in an effort to make art more accessible to the general public. The museum seeks to foster an appreciation of the arts in all visitors and to encourage their active participation in the arts through its collections, exhibitions, and educational programmes.
11

Toronto Holocaust Museum – Toronto, Canada

The new Toronto Holocaust Museum will open in 2023. Visitors to this cutting-edge facility at the Sheff Family Building will be motivated to reflect on the tragedies of the Holocaust and draw links between it and current events around the globe, as well as contemporary Canadian life.

The current facility was founded by Holocaust survivors over 35 years ago and has been known as the Sarah and Chaim Neuberger Holocaust Education Centre for the past decade. The new Toronto Holocaust Museum will build upon this foundation, making sure that the lessons and legacies of Canadian survivors are never forgotten.
 

View this post on Instagram

 
A lead contribution of $12 million from the Azrieli Foundation has allowed for the institution to move into a new home in the Sheff Family Building on UJA's Sherman Campus.
"Holocaust education is changing, and we are taking bold action to meet twenty-first century challenges, using twenty-first century tools," said Naomi Azrieli, CEO of the Azrieli Foundation. "We are proud to provide the lead donation to the Toronto Holocaust Museum, bringing a visionary new program to Canadians."
12

Arte Museum – Busan, South Korea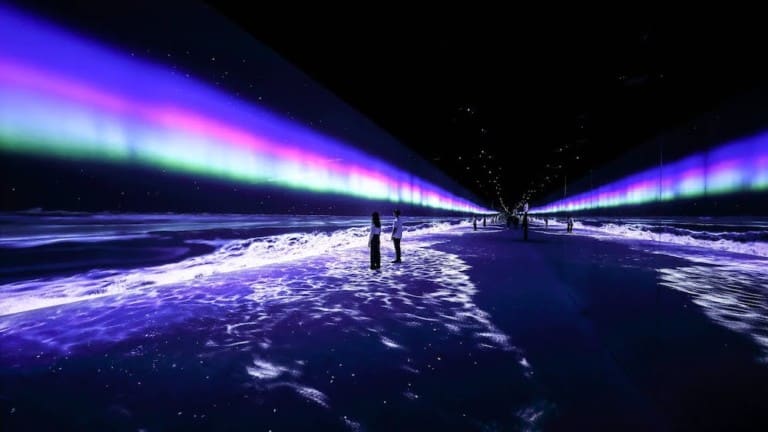 Opening in 2023, ARTE MUSEUM BUSAN is the latest location of this digital art museum concept from d'strict, a digital media content and technology design company. This adds to the current offering of ARTE MUSEUM branches in Jeju, Gangneung and Yeosu, all in South Korea.
An ARTE MUSEUM also opened in Hong Kong last year, and future plans see the brand expanding to Las Vegas, New York, Los Angeles, and Chengdu.
One feature of this new museum in Busan will be 'Arte Meta', a crypto art exhibition hall based on NFTs. Each ARTE MUSEUM branch showcases immersive digital art that is inspired by nature-based themes.
ARTE MUSEUM is Korea's most popular media art exhibition space, having welcomed over 4 million visitors since its debut in 2020. d'strict is also the creative firm behind several well-known public art projects, such as "WAVE" at K-Pop Square in Seoul and "Waterfall-NYC" and "Whale #2" in New York City's Times Square.
13

Maison Gainsbourg – Paris, France

After three decades of planning, Maison Gainsbourg, legendary French musician Serge Gainsbourg's house at 5 bis rue de Verneuil in Paris will open its doors to the public in 2023. The site encompasses a museum and a bookstore, as well as Le Gainsbarre, which is a a hybrid space, serving as café during the day and a piano bar at night.

 
 

View this post on Instagram

 
Visitors will be able to enjoy an immersive audio experience lasting around 30 minutes, before learning more about the life, work and career of Serge Gainsbourg as they journey through the museum. Highlights include previously unseen works from the Maison Gainsbourg collection.
The visitor experience has also been designed with a digital element in mind, as museum tickets will also give guests access to exclusive and unpublished content after their visit.
14

Richard Gilder Center for Science, Education and Innovation – New York City, US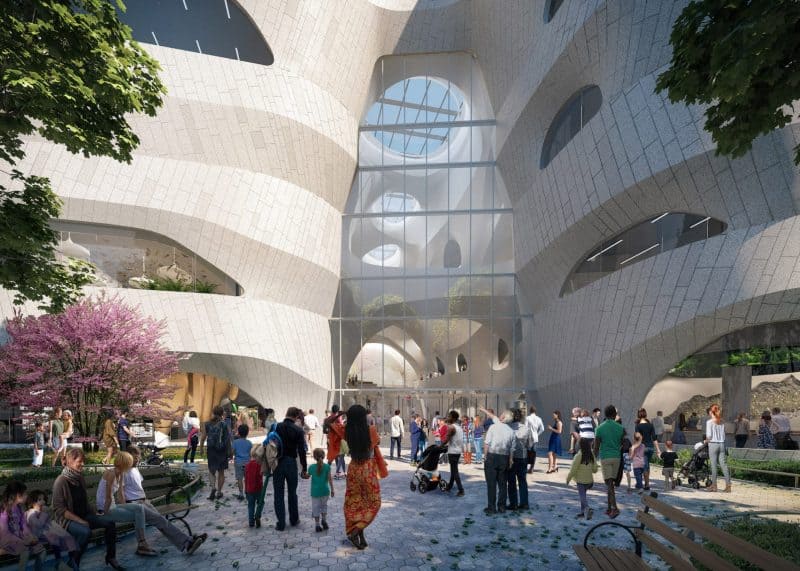 The Richard Gilder Center for Science, Education and Innovation, part of the American Museum of Natural History in New York City, will open in February 2023. This new education centre was designed by Studio Gang, with a concept that features soaring, light-filled spaces.
The Gilder Center, with exhibition design by Ralph Appelbaum Associates, will feature the Kenneth C. Griffin Exploration Atrium, the David S. and Ruth L. Gottesman Research Library and Learning Center, the five-story Louis V. Gerstner, Jr. Collections Core, the 5,000-square-foot Susan and Peter J. Solomon Family Insectarium, the year-round, 3,000-square-foot Davis Family Butterfly Vivarium and Invisible Worlds, a 360-degree immersive science-and-art experience.
In a press release, museum president Ellen V. Futter said:
"In a time when the need for science literacy has never been more urgent, we are thrilled and proud to be nearing the long-awaited opening date for the Richard Gilder Center for Science, Education, and Innovation, a major new facility that will transform both the work of our museum and the cultural landscape of New York City. In its exhibits and programs, and in the astonishing architecture that presents them to the world, the Gilder Center weds evidence-based thinking and transporting experiences that capture exploration and innovative scientific discovery."
15

Robot and AI Museum – Seoul, South Korea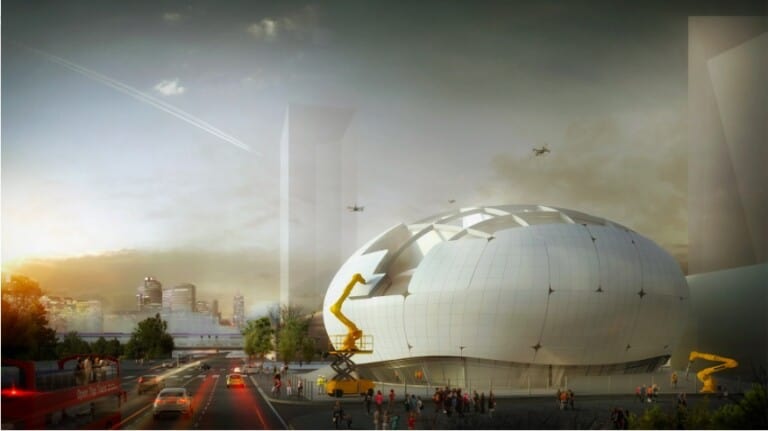 The South Korean capital, Seoul, is one of the world's top tech cities, which makes it an ideal home for the world's first robot science museum.
Visitors will be able to learn more about the most recent advancements in robotics, hologram technology, AR and VR. The venue also intends to hold training sessions.
Since robots have been used throughout every stage of the project, from design to manufacturing and construction, the museum will serve as its own opening exhibit, as architect Melike Altınışık explains:
"The new Robot Science Museum (RSM) which plays a catalytic role in advancing and promoting science, technology, and innovation throughout society is not only going to exhibit robots but actually from design, manufacturing to construction and services robots will be in charge. In other words, RSM will start its 'first exhibition' with 'its own construction' by robots on site."
Museum expansions set to open in 2023
As well as brand-new museum spaces and key transformation projects, there are several notable expansions and refurbishments to be revealed in 2023.
For example, in London, the National Portrait Gallery has been closed for three years for a transformative building project. When it reopens this year, it will feature a reoriented entrance alongside a new double-height learning space. Other renovations to the Grade I listed building include reopening roof lights and repurposing the east wing's office spaces into new galleries.
In Edinburgh, the Scottish National Gallery has been undergoing extensive work since January 2019. This project has increased the amount of exhibition space available. A new extension will open this summer, facing Princes Street Gardens and allowing new pedestrian access from the parkland below. As a result of this expansion, the museum will be able to show more of its collection. Highlights include work by Charles Rennie Mackintosh, William McTaggart, Phoebe Anna Traquair and more.
In the US, the Arkansas Museum of Fine Arts will reopen to the public in April. This follows a major renovation and expansion. Visitors will be able to discover a new atrium, designed by Studio Gang. This brings together the existing parts of the building and connects the museum to the neighbouring MacArthur Park.
The post Top 15 new museums opening in 2023 appeared first on Blooloop.
Top 15 new museums opening in 2023