TPG's ultimate guide to Palm Springs, California
Situated about two hours to the east of Los Angeles, in the Coachella Valley of the Sonoran Desert, Palm Springs, California, has long been a favorite getaway destination for Southern California residents — and those from all over the country, for that matter.
Thanks to its desert location, Palm Springs — and nearby towns and cities like Palm Desert, Indio, La Quinta, Rancho Mirage, Indian Wells and more — enjoys pleasant weather practically every day of the year, and is surrounded by stunning mountain vistas.
For more TPG news delivered each morning to your inbox, sign up for our daily newsletter.
But it's not just the good weather and views that have people flocking to Palm Springs and its environs. For decades, the city has been an epicenter for midcentury modern architecture, arts and culture, LGBTQ+ travelers and, of course, the plentiful activities available thanks to its ideal location.
While Palm Springs has been steadily popular over several decades, it seemingly exploded during the pandemic. The abundance of open-air spaces, outdoor activities, rental homes, resort properties, delectable restaurants and so much more made it a perfect place for anyone desiring a midpandemic escape.
Airlines took note, too. Last year was a big one for Palm Springs International Airport (PSP), with major airlines adding flights to the airport at a constant pace throughout 2020.
Travel is coming back and borders are opening around the world, but Palm Springs will undoubtedly remain popular if history is any example.
Here's what you need to know about planning a trip to Palm Springs.
When to visit Palm Springs
There's not necessarily a bad time to visit Palm Springs. No matter when you go, you can expect sun and warmth. It really just depends on how much warmth you want. Traditionally the most popular time to visit is the winter, from January through March. It's cold in much of the country and while it's warm in the desert, it's not overwhelmingly hot … yet. But this time of year is typically very busy in Palm Springs — you should expect crowds and lines pretty much anywhere you go.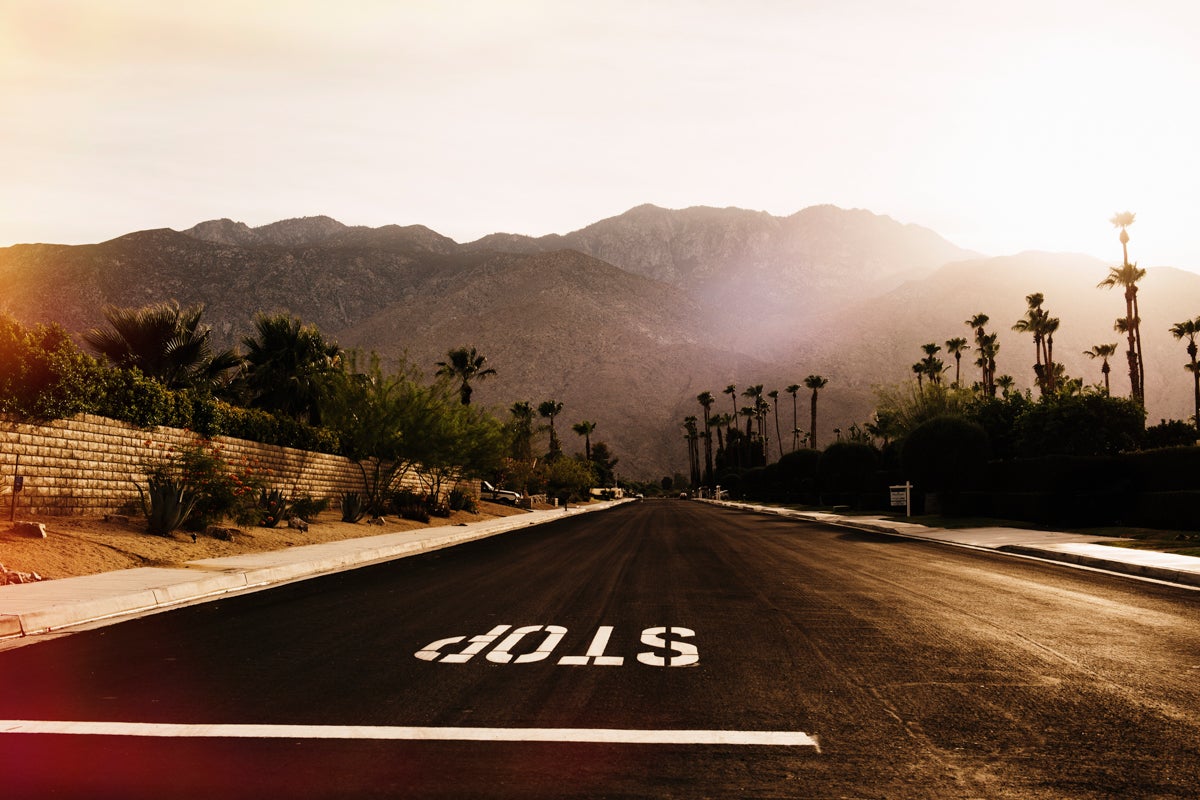 As the year goes on and spring turns to summer, it does get very hot in Palm Springs and the surrounding area, with daytime temperatures often exceeding 100 degrees. The silver lining, though, is that the desert heat is much drier than most are used to, so there isn't a significant amount of humidity to deal with. And the crowds are thinner this time of year, which could result in a more leisurely visit.
From about October through December is somewhat of a sweet spot time to visit the area, as temperatures are cooler than they were in the heat of summer, and not as many people are in town due to the winter holiday season.
How to get there
As mentioned earlier, airlines consistently added air service directly into Palm Springs throughout the pandemic. Here's a look at the current state of commercial service into PSP, arranged by airline:
Air Canada: Vancouver, British Columbia (YVR — seasonal).
Air Canada Rouge: Toronto (YYZ — seasonal).
Alaska Airlines: San Francisco (SFO); San Jose, California (SJC); Seattle (SEA); Boise (BOI — seasonal); Everett, Washington (PAE — seasonal); Portland, Oregon (PDX — seasonal); Reno (RNO — seasonal).
Allegiant: Bellingham, Washington (BLI); Boise (BOI — seasonal); Eugene, Oregon (EUG — seasonal).
American Airlines: Dallas-Fort Worth (DFW), Phoenix (PHX), Chicago (ORD — seasonal), Philadelphia (PHL — seasonal).
Delta Air Lines: Seattle (SEA), Los Angeles (LAX), Salt Lake City (SLC), Atlanta (ATL — seasonal), Minneapolis-St. Paul (MSP).
Frontier Airlines: Chicago (ORD — seasonal), Denver (DEN — seasonal).
JetBlue: Boston (BOS — seasonal), Fort Lauderdale (FLL — seasonal), New York (JFK — seasonal).
Southwest Airlines: Denver (DEN); Las Vegas (LAS); Oakland, California (OAK); Phoenix (PHX).
Sun Country: Minneapolis-St. Paul (MSP — seasonal).
United Airlines: Denver (DEN), San Francisco (SFO), Los Angeles (LAX), Chicago (ORD — seasonal), Houston (IAH — seasonal).
WestJet: Calgary, Alberta (YYC); Vancouver (YVR); Edmonton, Alberta (YEG — seasonal); Winnipeg, Manitoba (YWG — seasonal).
And, since Palm Springs is near Los Angeles, you can fly into any one of the LA-area airports — including LAX, Ontario (ONT), John Wayne Airport (SNA), Hollywood Burbank (BUR) and Long Beach (LGB) — and then drive to the desert.
Alternatively, Palm Springs is only about 2 1/2 hours from San Diego, which means if you happen to find more desirable flights there, it's a relatively easy drive from the airport — if you can find a rental car, that is.
Where to stay
The Palm Springs area has no shortage of great accommodations. You may choose to rent one of the many midcentury modern homes during your visit, but if a hotel is more your speed, you'll be spoiled for choice. Here's a look at some of our top picks:
Hyatt Regency Indian Wells Resort & Spa: 20,000 World of Hyatt points.
Kimpton Rowan Palm Springs: Award rates vary.
La Quinta Resort & Club, a Waldorf Astoria Resort: Award rates vary.
Triada Palm Springs, Autograph Collection: From 40,000 Marriott Bonvoy points.
The Ritz-Carlton, Rancho Mirage: From 50,000 Marriott Bonvoy points.
The Westin Mission Hills Golf Resort & Spa: From 40,000 Marriott Bonvoy points.
JW Marriott Desert Springs Resort & Spa: From 40,000 Marriott Bonvoy points.
Hotel Paseo, Autograph Collection: From 40,000 Marriott Bonvoy points.
Renaissance Esmeralda Resort & Spa, Indian Wells: From 40,000 Marriott Bonvoy points.
What to see and do
No one is going to fault you if you simply want to relax at the pool and check out a new restaurant each night for dinner while in Palm Springs, but there's plenty to do if you want to get out and explore during your trip. Here are a few ideas to help inspire your travels:
Golf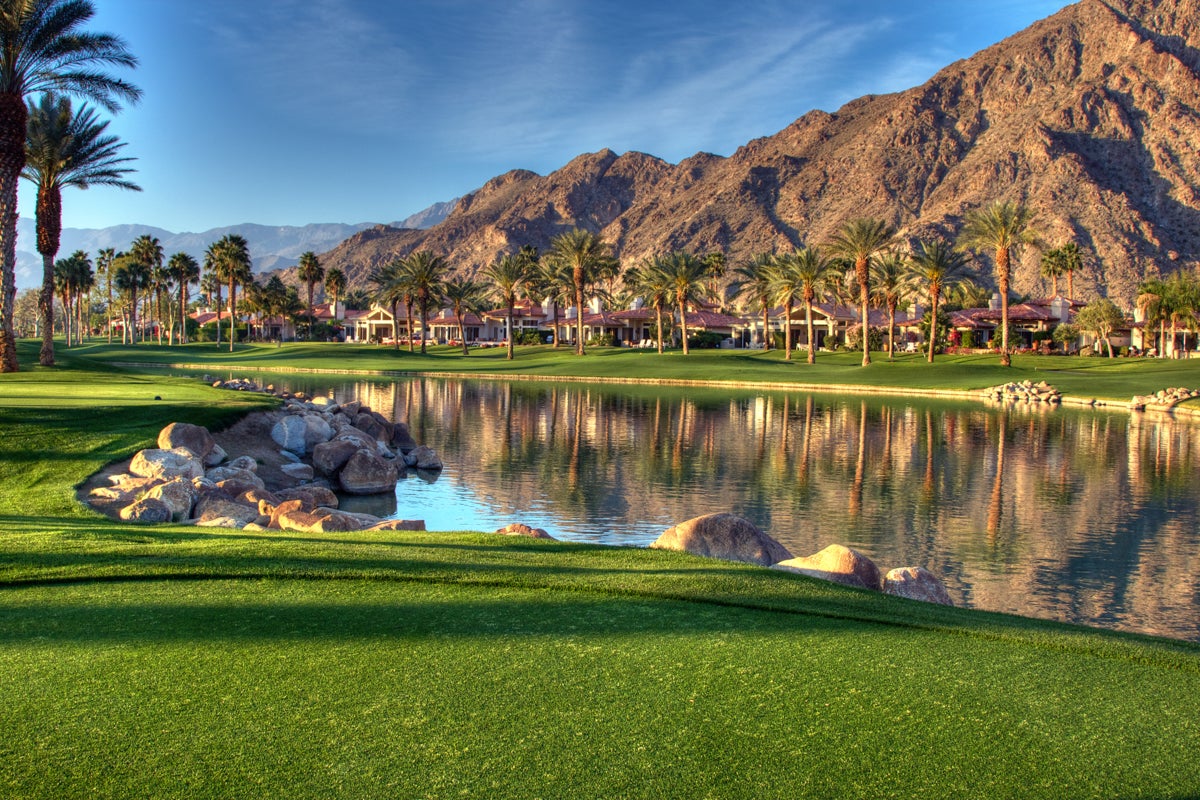 The desert climate of Palm Springs lends itself well to golf, and if you're a fan prepare to be blown away by the sheer amount of courses you'll encounter: The area is home to almost 125 courses. Some of the highly regarded ones include the Mountain Course at La Quinta Resort & Club, Indian Wells Golf Resort, Tahquitz Creek Golf Resort, SilverRock Resort and more.
Take a day trip
Palm Springs is well situated for day trips in the surrounding area to explore some of the natural beauty on offer. Go on a hike to a desert oasis complete with a 50-foot waterfall in Tahquitz Canyon, or head out a little farther to Joshua Tree National Park where you can behold the wild beauty of the area, famous for its yucca plants and extraterrestrial-feeling terrain. The park offers a number of hikes for all skill levels and of course plentiful photo opportunities.
See the architecture
One of Palm Springs' main draws is the abundance of fantastic midcentury modern architecture. The city turned a 1960s-era gas station into a visitors center, and now it's become a midcentury icon. You can book tours of the city at the visitors center, or take a self-guided drive through some neighborhoods with numerous examples of the architecture the city is so famous for, including Tennis Club and Araby Cove.
Arts and culture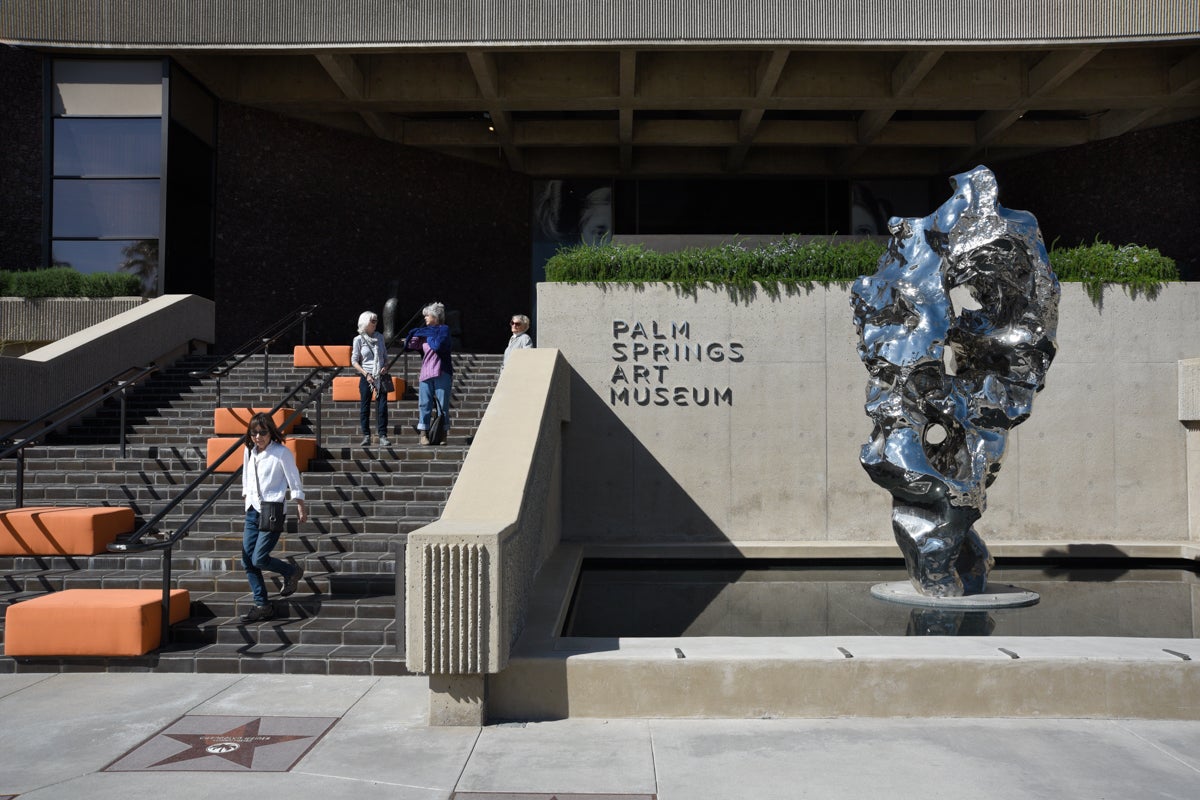 Palm Springs has made a name for itself as a hub of art and cultural attractions. Visit the Palm Springs Art Museum to see contemporary works of all kinds as well as exhibitions that reflect the history and culture of the local area. Attend the Palm Springs International Film Festival, which has been operating since 1989. This year's festival, called "ShortFest," runs from June 22 to 28 and will hold all screenings in theaters. The city is also known for its art galleries, design studios (most feature a midcentury aesthetic, of course) and antique shops — whether you're window-shopping or have a new 1960s bungalow to furnish, you'll have plenty to feast your eyes on.
Palm Springs Aerial Tramway
No visit to Palm Springs is complete without a ride on its iconic tram. It's operated since the early 1960s and brings riders from the hot, arid desert up to the top of a mountain in about 10 minutes. Pack a few layers, because it's not uncommon to see snow once you get to the top of the mountain. The 360-degree views of the Coachella Valley below are pretty spectacular, too.
Bottom line
Palm Springs is a perenially popular American destination, and it's easy to see why. With great (albeit a bit hot at times) weather year-round; a plethora of restaurants, bars and cultural offerings; plenty of golf courses and tennis courts; easy access to spectacular natural beauty; celebrated midcentury modern architecture and design; and so much more, the city — and its surrounding area — has something for everybody. And with increased air service into the city, it's never been easier to reach this Southern California desert hideaway.
Featured photo by Pgiam/Getty Images.
TPG's ultimate guide to Palm Springs, California