Tropical Storm Fred Moving Over Hispanola Today; Heading Toward Florida This Weekend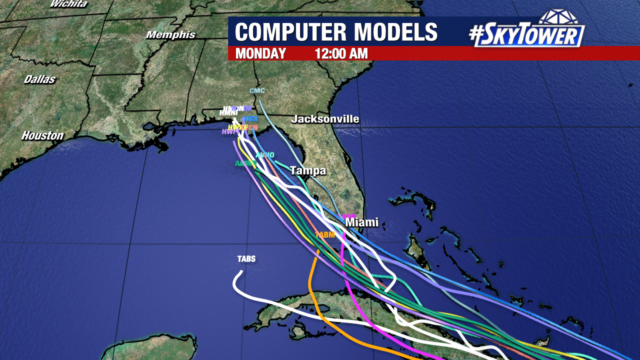 After becoming a tropical storm late Tuesday night, Fred must now traverse the highly mountainous terrain of Hispanola (Dominican Republic/Haiti). As of 11am Wednesday, Fred was located about 25 miles south-southeast of the Dominican republic with max winds of 45 mph. It's a rather ragged looking system at the moment.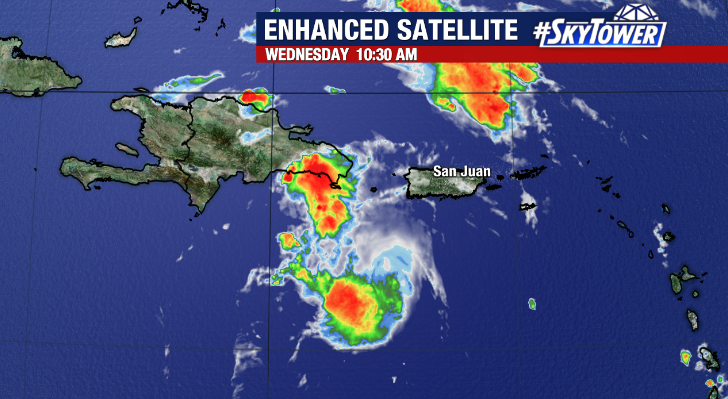 The trek across Hispanola will undoubtedly weaken the storm in the short term, and the process of restrengthening on its approach to Florida will likely be slow. With a favorable environment across the Florida straits and the eastern Gulf, we'll have to be on the lookout for any substantial strengthening as the storm nears Florida this weekend. At the moment, majority of model guidance keeps this below hurricane intensity.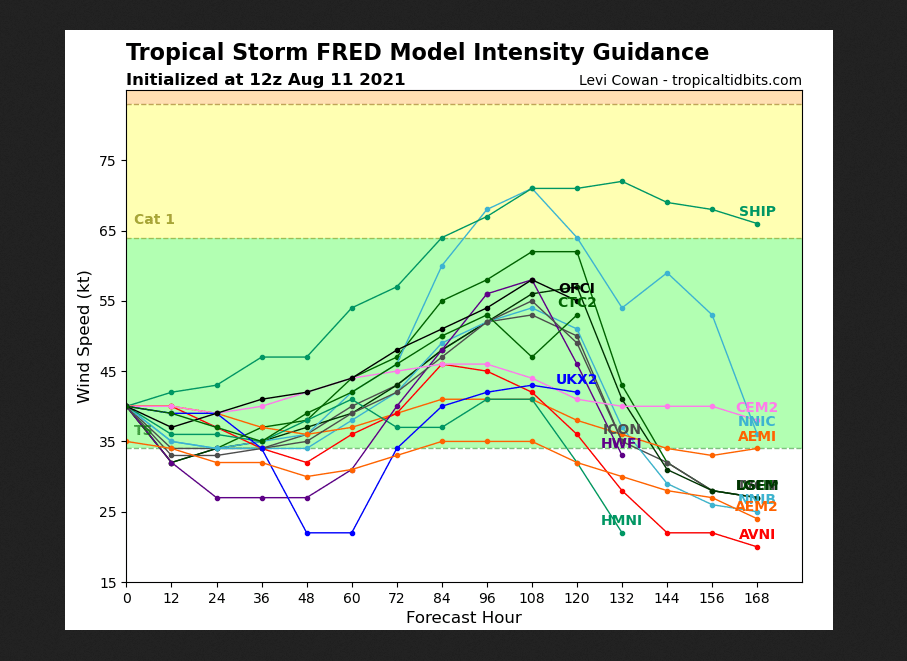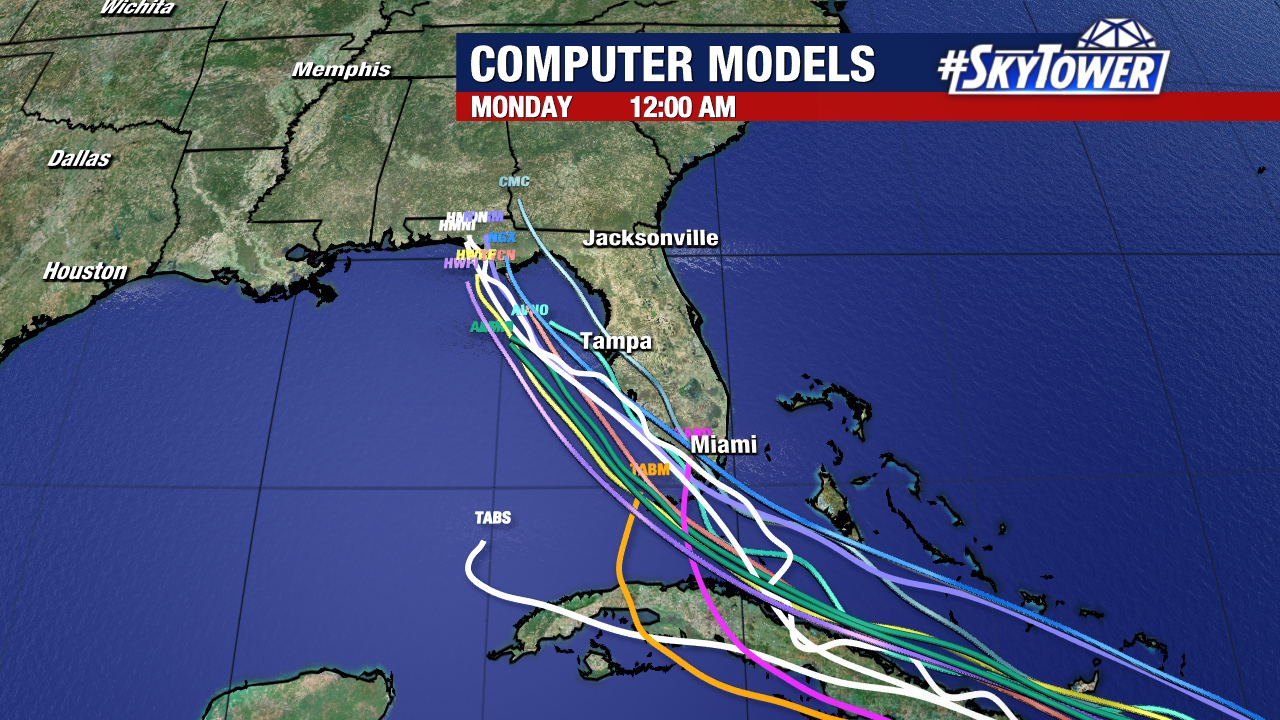 As is often the case, location and significance of any impacts for Florida will be highly dependent on the storm's exact track – something that will become more clear in the coming days. For now, plan on increased rain chances and possibly some gusty winds for parts of the state over the weekend.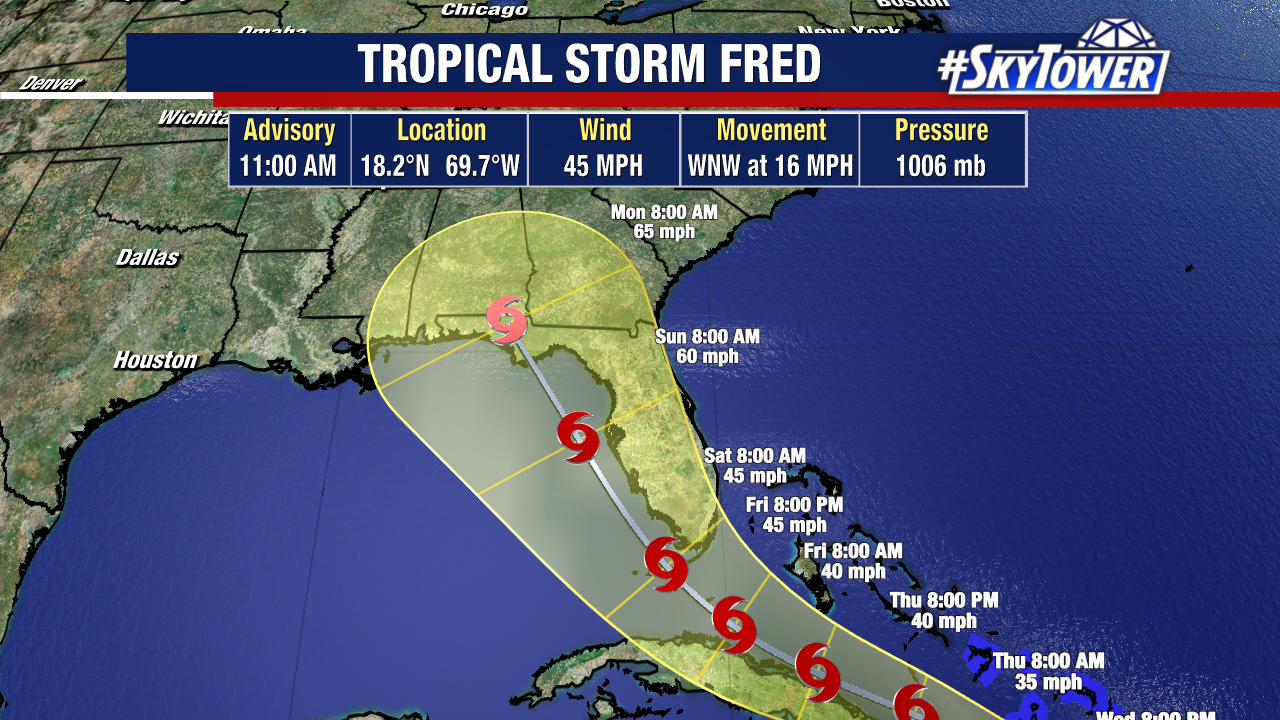 Tropical Storm Fred Moving Over Hispanola Today; Heading Toward Florida This Weekend