Three Tar Heels Selected in 2021 MLS SuperDraft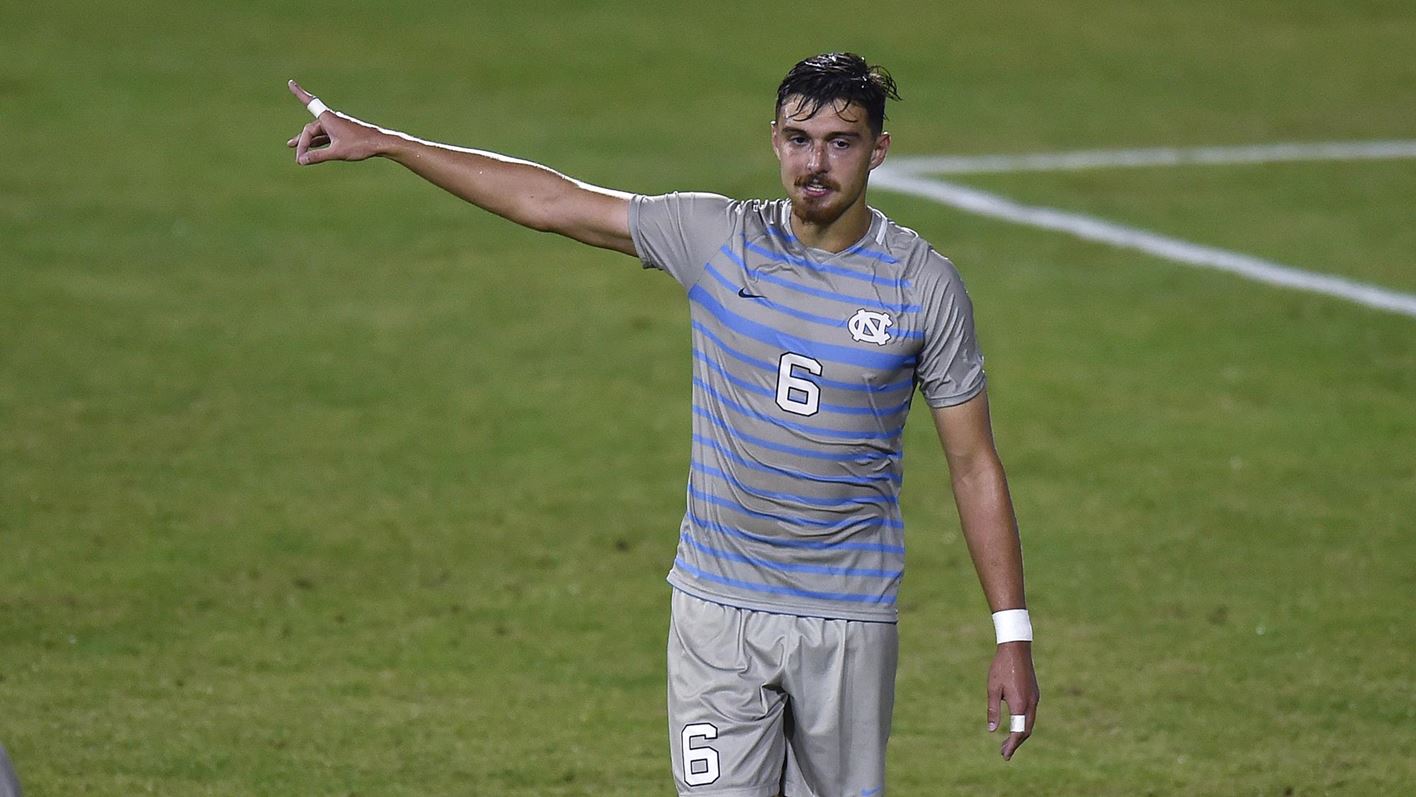 A total of three UNC men's soccer players were selected in the 2021 MLS SuperDraft, which took place on Thursday.
Defender Matt Constant was the first Tar Heel off the board, going to Sporting KC with the 23rd pick of the second round (50th overall).
FC Dallas then selected defender Mark Salas (76th overall) and forward Giovanni Montesdeoca (79th overall) in the third round.
The ACC set a new MLS record with 25 draft picks from one conference, representing a third of the 75 total selections. This includes the first five overall picks of the draft as well, highlighted by top draft choice Daniel Pereira out of Virginia Tech.
Draftees that sign their pro contracts right away will join their MLS clubs for the 2021 preseason, while those who do not sign right away will be eligible to compete in the 2021 NCAA spring season before reporting to their clubs in May.
Photo via UNC Athletics
Chapelboro.com does not charge subscription fees. You can support local journalism and our mission to serve the community. Contribute today – every single dollar matters.
The post Three Tar Heels Selected in 2021 MLS SuperDraft appeared first on Chapelboro.com.
Three Tar Heels Selected in 2021 MLS SuperDraft