'What did they get besides a generational curse?': TikToker slammed for taking and selling shoes slung over power lines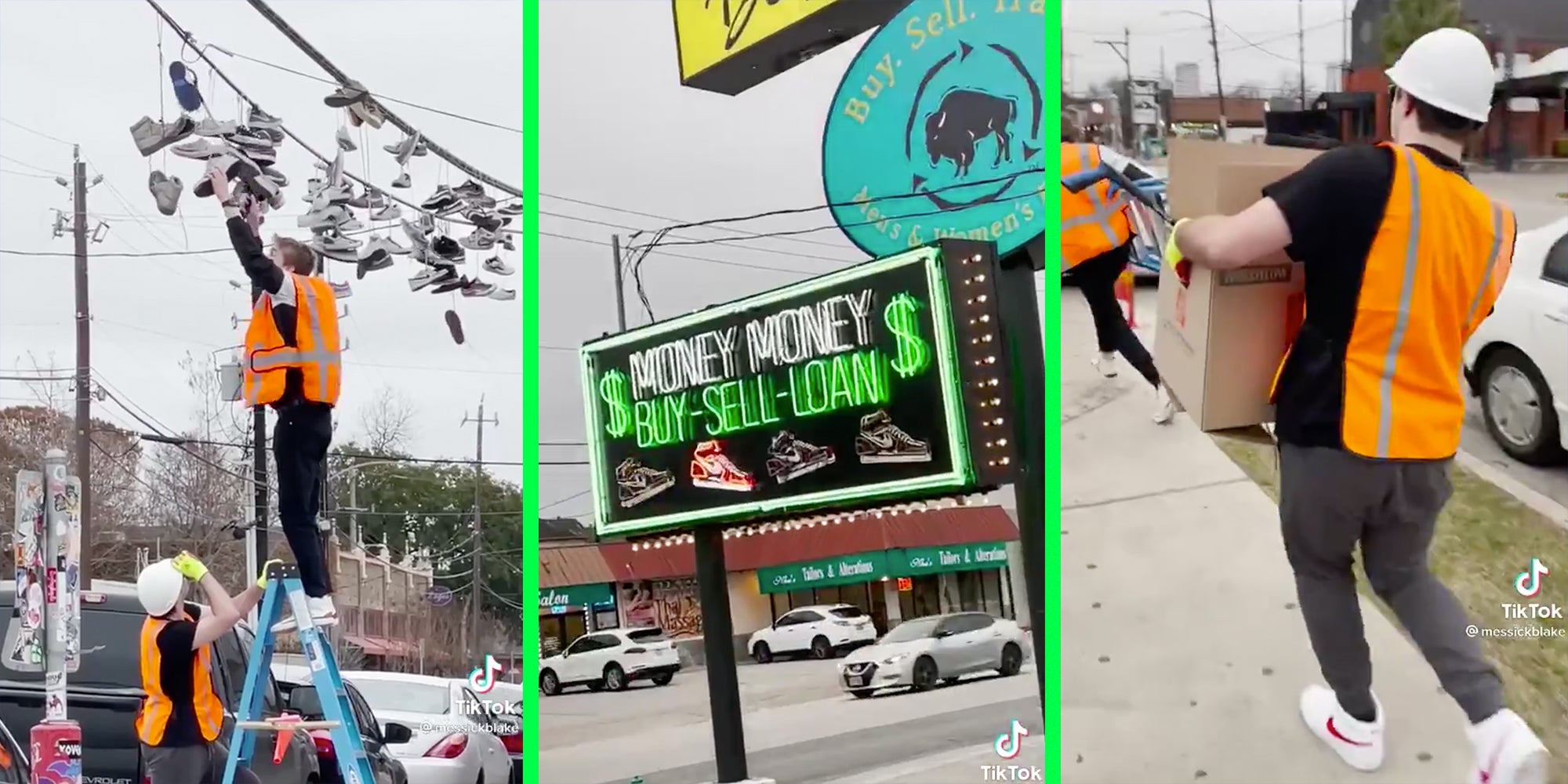 TikToker Blake Messik is under fire over a video showing him and a friend taking shoes hanging from a power line and selling them to a thrift shop.
The video shows Messik and his friend purchasing hard hats, orange vests, and a ladder from Home Depot to pretend that they're electricians while grabbing the shoes. "If anyone asks, we're with a random power company that told us to take the shoes down," Messik says.
Though many white people think these shoes represent drug dealers or gang activity in an area, something Messik refers to during his intro when he says the shoes are "good are trash," it's almost certainly an urban legend.
The more common reason to hang shoes on electrical wires—and the reason so many people are upset by Messik's video—is to memorialize the dead. A tradition in many Black American communities, shoe memorials are often made by families and friends of the deceased who can't afford a more permanent, and therefore expensive, way to commemorate their loved ones.
"Y'all can believe what you want, where I'm from where my parents are from, shoes hanging means death," Twitter user @MorbiusMistress said.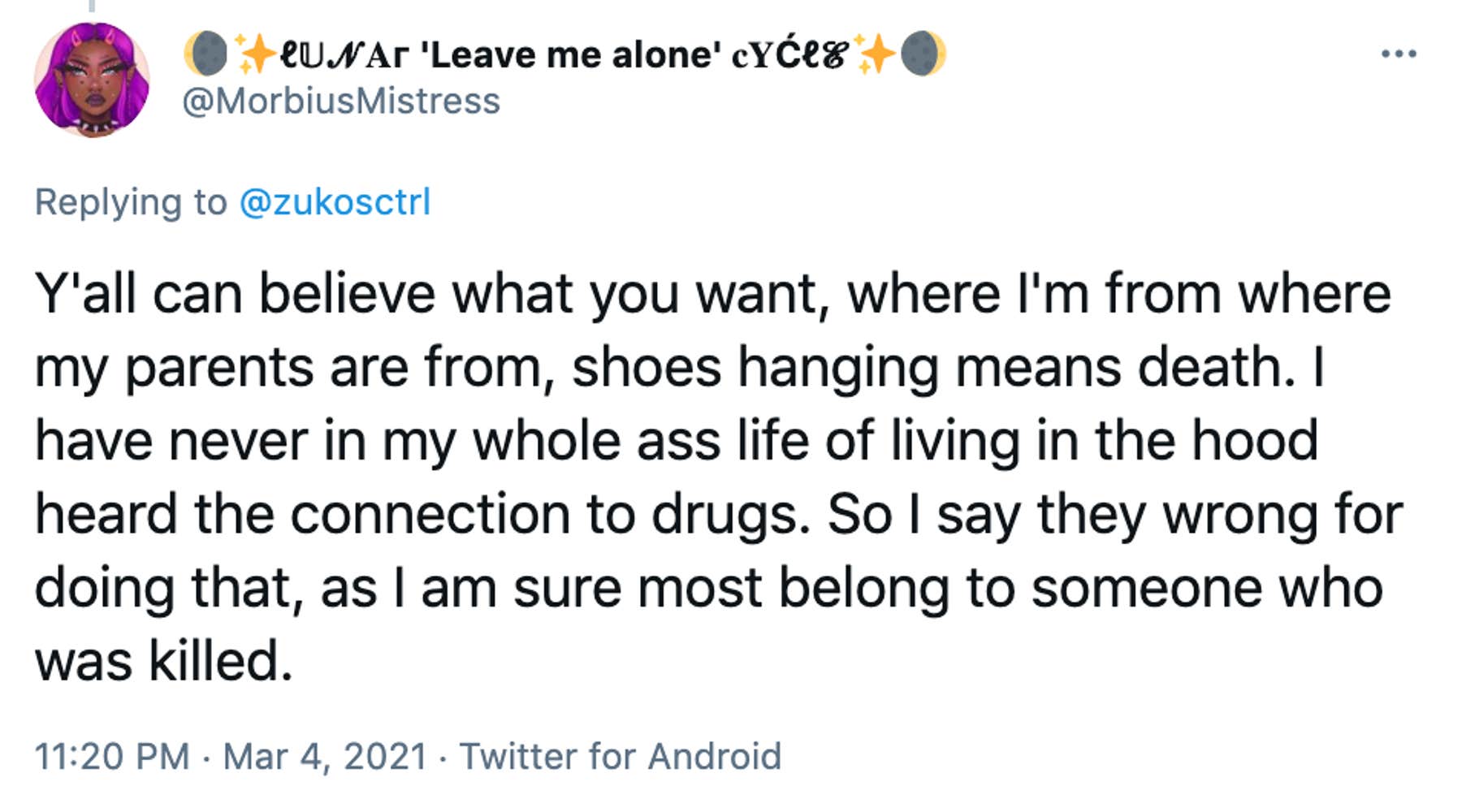 This tradition seems surprisingly little known outside of their communities, with few articles about the origins of shoe tossing having much to say about it. Many white people appear to think shoes on power lines represent drug dealing and gangs, instead.
"I, as a little white girl at my school of 95% white kids, was taught that shoes on a power line meant drugs," one Twitter user wrote. "I learned TODAY that they were memorials."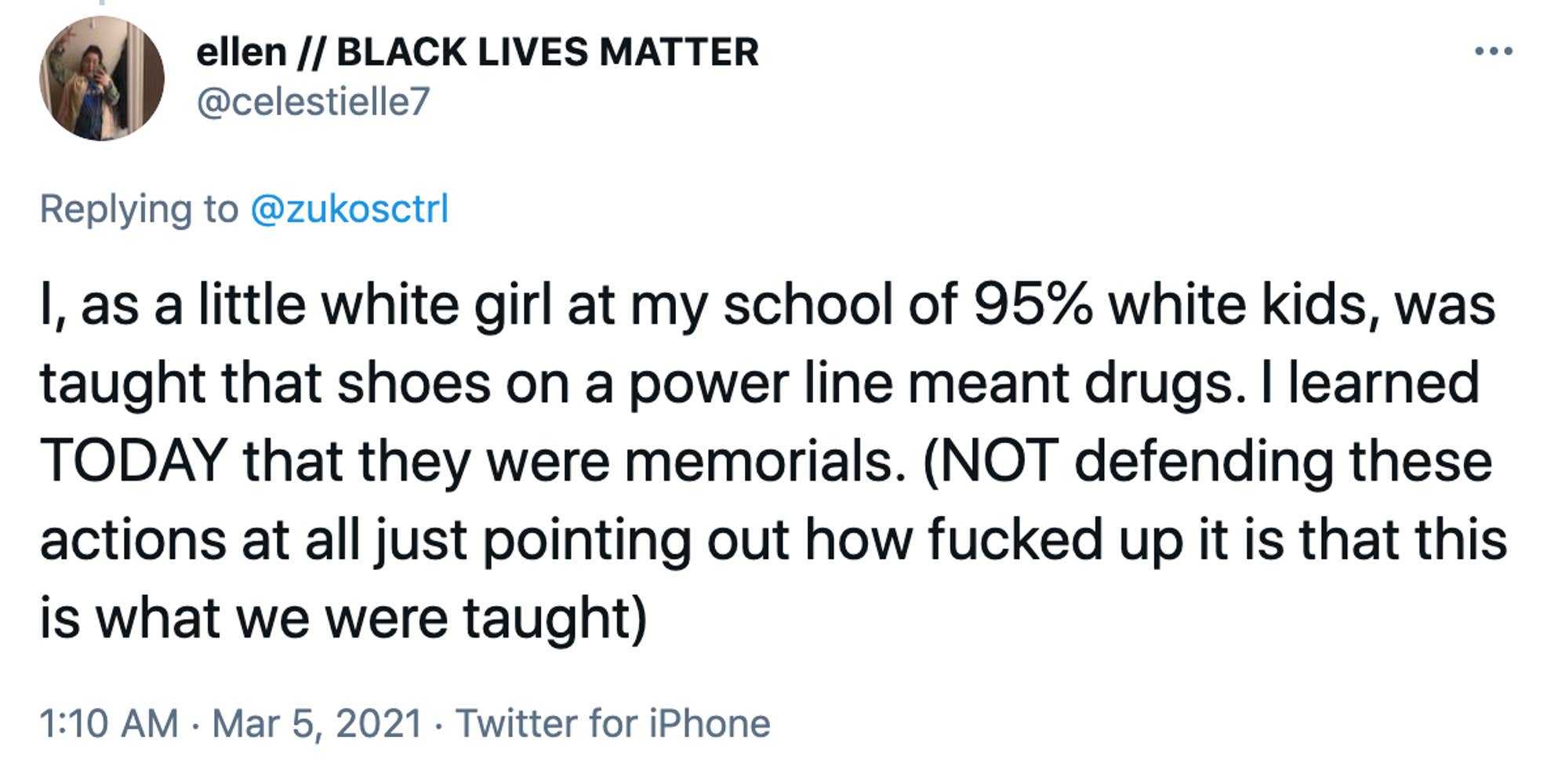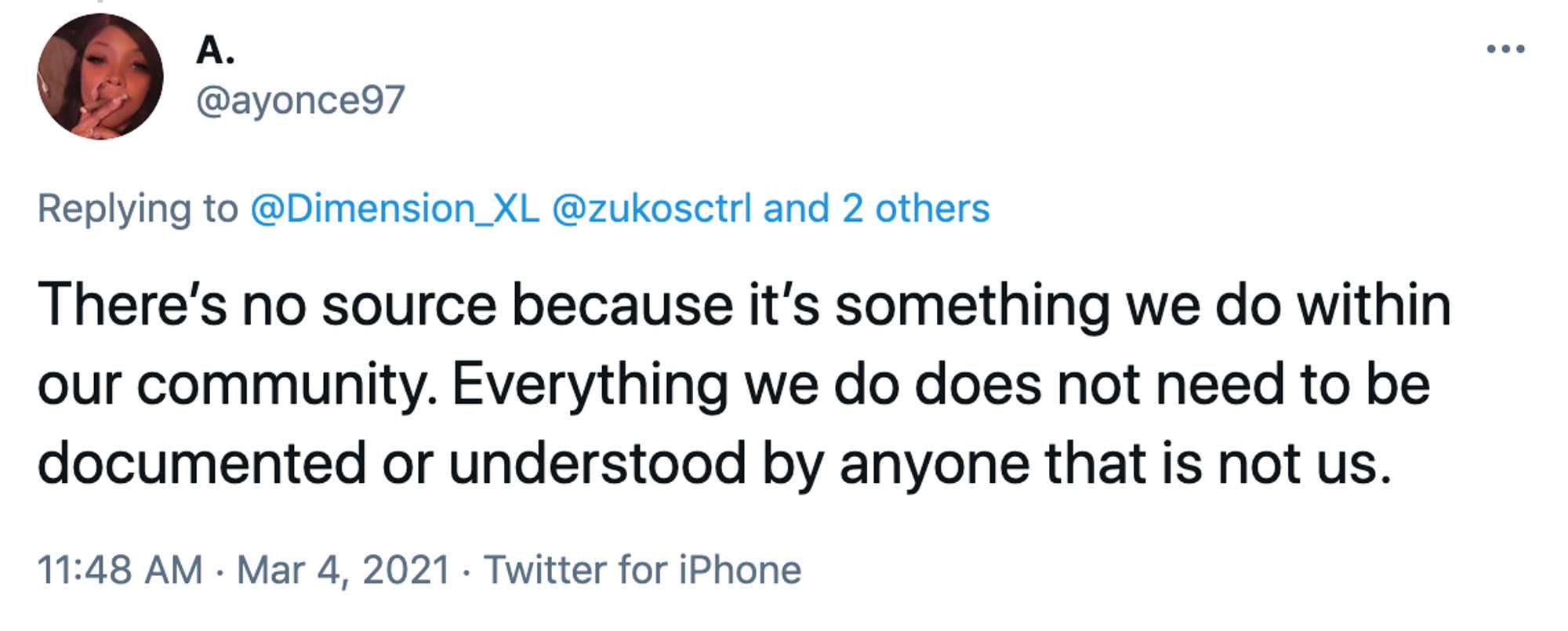 However, Black people all across Twitter and TikTok set the record straight and called out the disrespect of Messik's actions. "Whiteness constantly desecrates black graves and interrupts mourning," one user wrote.

In the video, Messik gets $20 for a box of shoes he took down from the power line. But people also pointed out that the prank likely cost much more than that, given the need to buy a ladder, electrician costumes, and gas—not to mention the time costs.
"Prop spent more on gas + Hope Depot supplies and what did they get besides a generational curse??" one user wrote.


But the shoes in the video may not have been part of a memorial. People who recognized the Houston street in the video said that there's a prominent skate shop nearby, and customers often throw their used shoes up there when buying new ones.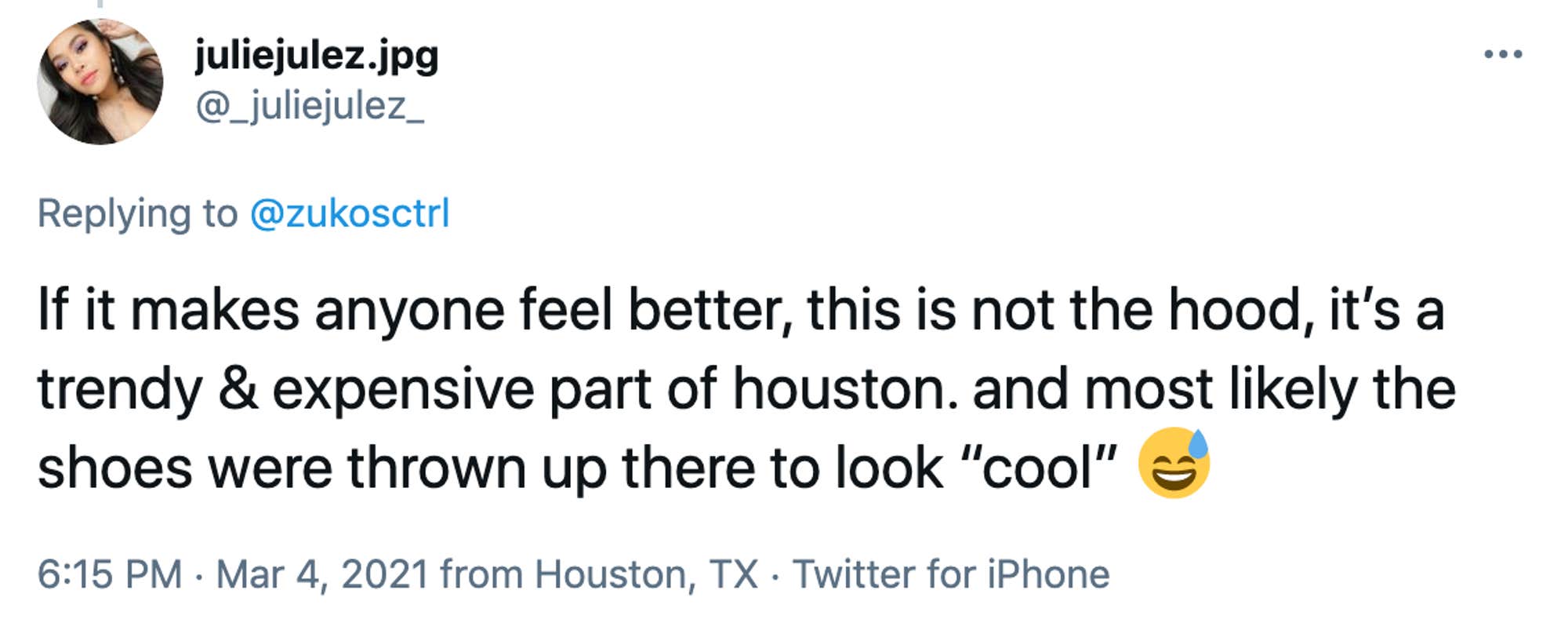 However, even if those commenters are correct, Messik's failure to mention it and his casual comment about gang associations suggest he didn't know that, either. One person pointed out that even if he was aware that these particular sneakers were not part of a memorial, his video might encourage others to do the same thing—likely in areas where the shoes are memorials.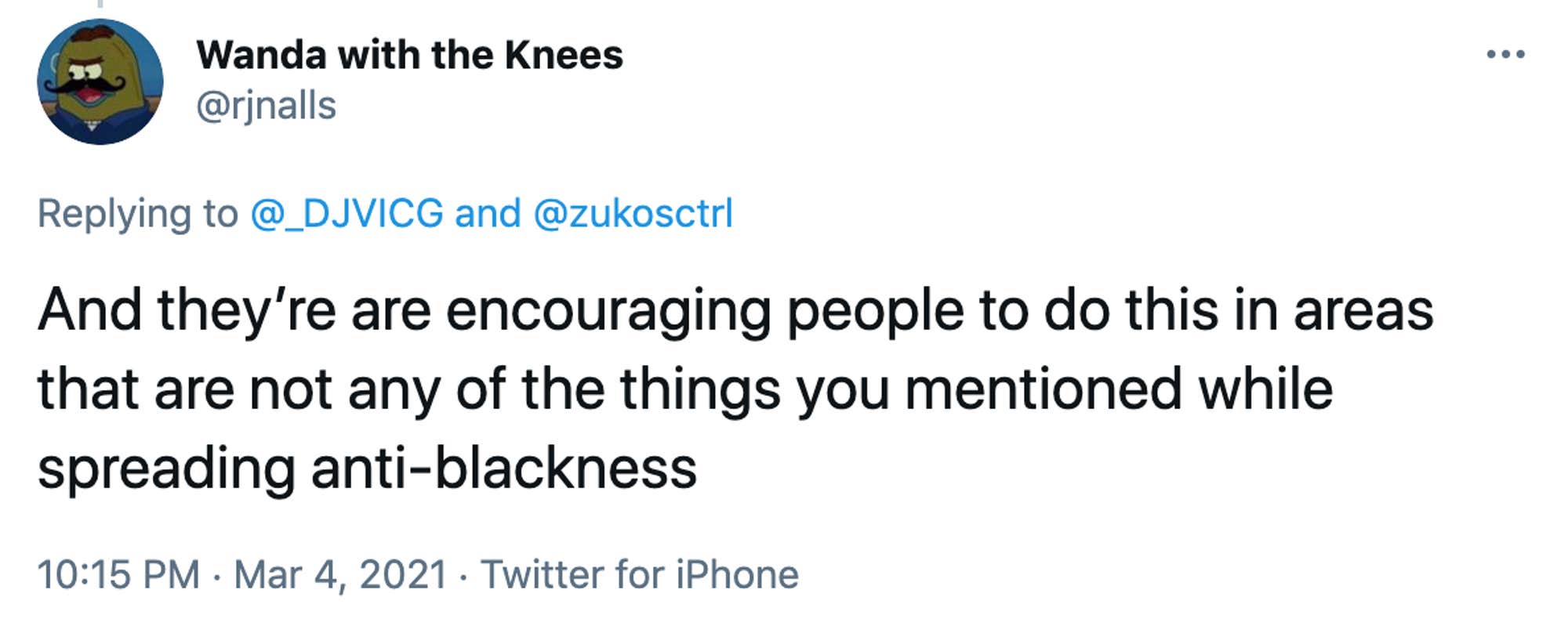 This isn't the first time Messik has been accused of carrying out a petty prank just for clout. In November 2020, he created elaborate fake menus for Tex-Mex chain Chuy's in order to shave a few dollars off the bill.
For many commenters, his latest video is just one more example of the things white men can get away with in America.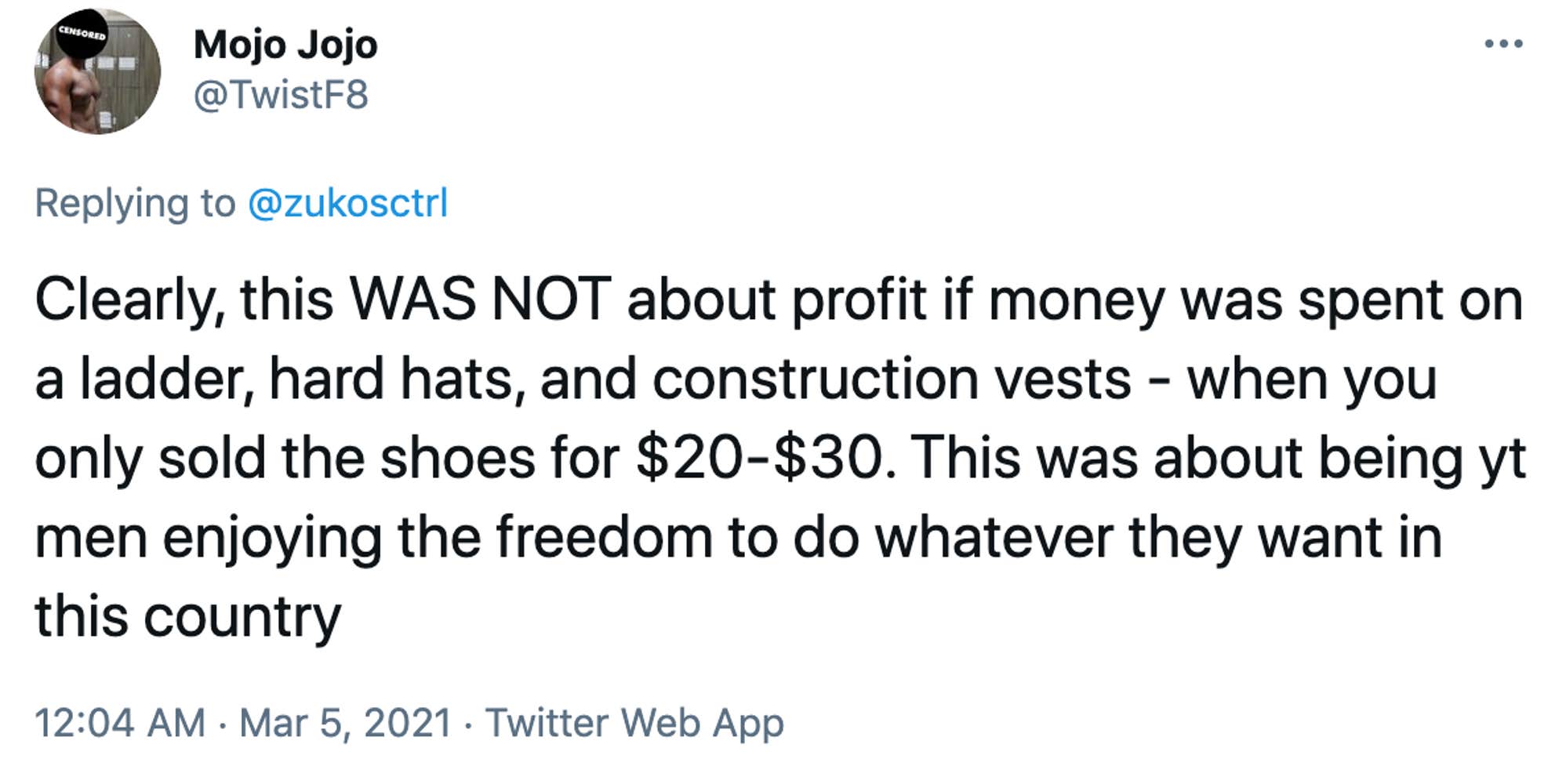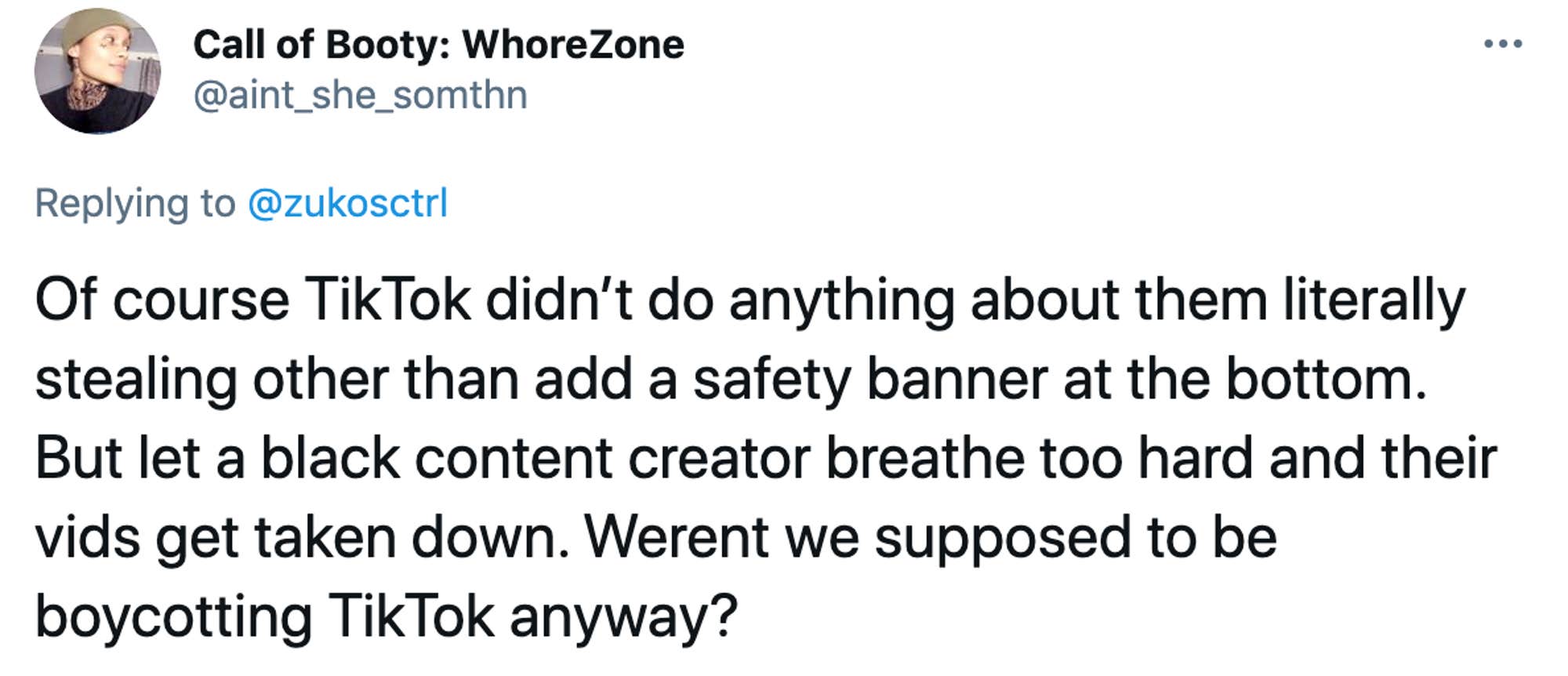 The Daily Dot has reached out to Messik for comment and will update if he responds.
The post 'What did they get besides a generational curse?': TikToker slammed for taking and selling shoes slung over power lines appeared first on The Daily Dot.
'What did they get besides a generational curse?': TikToker slammed for taking and selling shoes slung over power lines