Version 1 Start with a Scarf – El Amor Silk Bandana by Lost Pattern NYC
May 11, 2022
All 4 of them loved the scarf, for very different reasons!
They all decided to treat themselves to it!
Their next weekend together was interesting…
Sunny
Yes, Sunny has lots of friends!
As soon as she saw the vivid gold in her new scarf, she was smitten. Packing for her weekend get-together with her friends was so easy:
This is a VERY casual weekend – a lot of time outdoors…
It doesn't look like a lot of clothes, but she won't lack for what to wear, in cool weather or warm!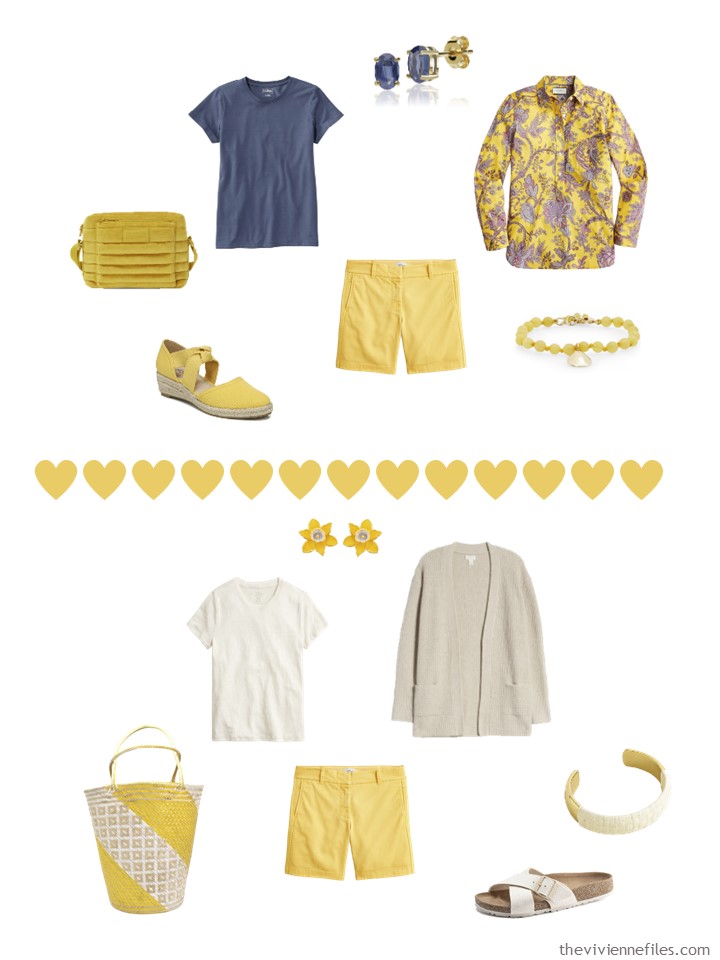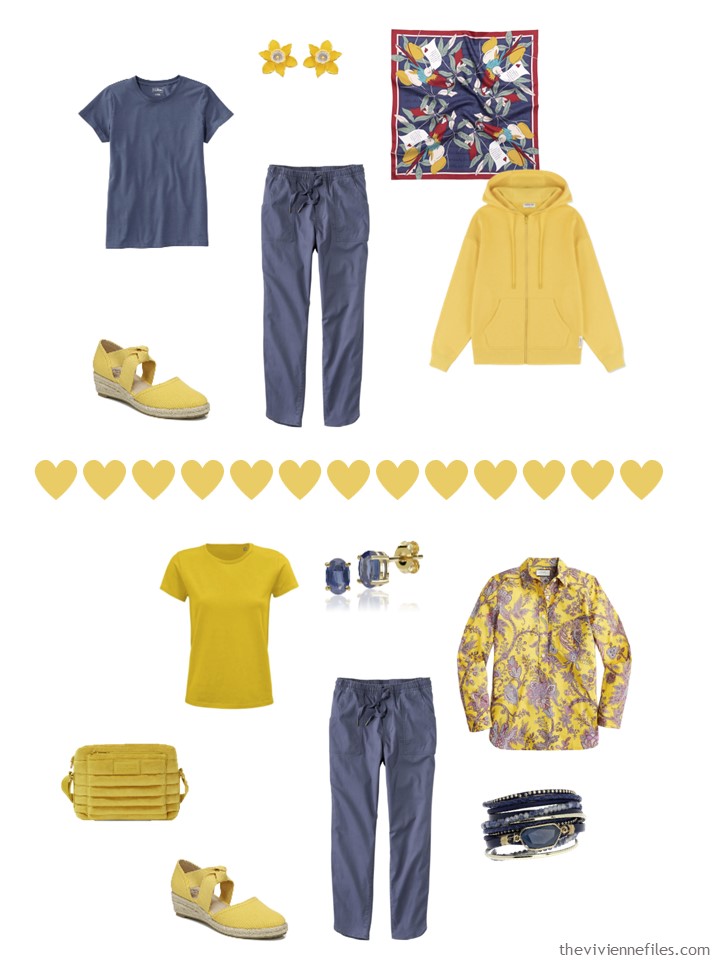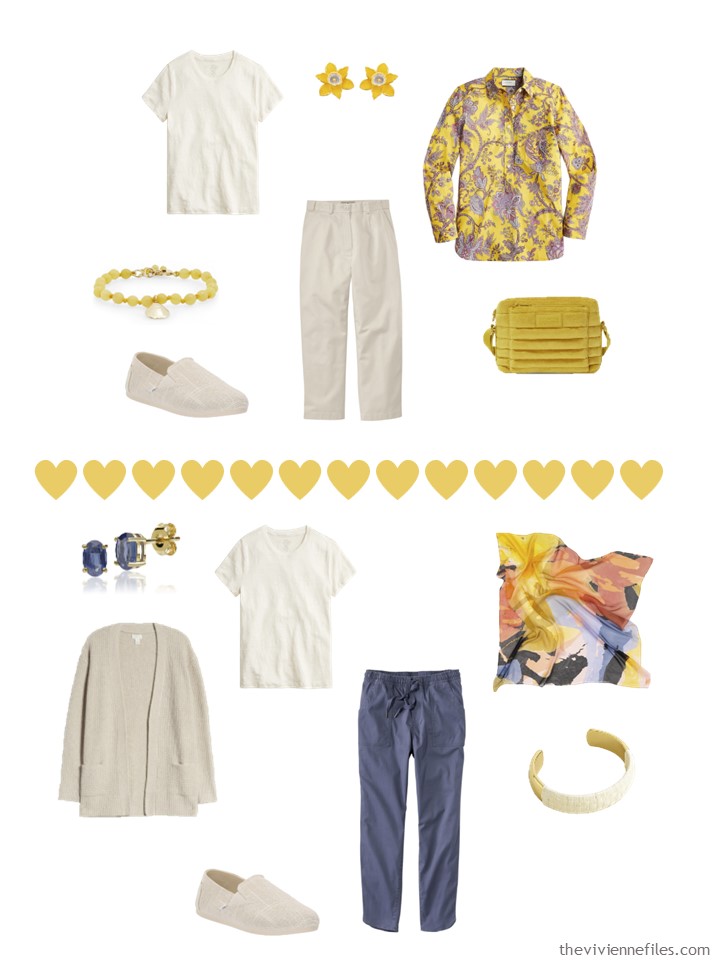 I suspect that her friends will all have a bit of beige or indigo in their travel capsule wardrobes, but their accent will be QUITE different from each other!
love,
Janice
p.s. Three years ago, I wondered if I had enough clothes… I started with a Picasso painting, and then dreamed up 3 small clusters…
The post Version 1 Start with a Scarf – El Amor Silk Bandana by Lost Pattern NYC appeared first on The Vivienne Files.
Version 1 Start with a Scarf – El Amor Silk Bandana by Lost Pattern NYC