FDA announces surprising health risk of breast implants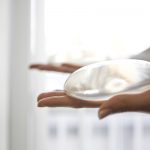 (NaturalHealth365) Breast augmentation is the leading type of cosmetic surgery in the United States, with well over 300,000 of these procedures performed in 2017 alone – an increase of 3% compared to 2016.  In light of its growing popularity, an important question needs to be asked: could a breast implant lead to cancer?
New data from the U.S. Food and Drug Administration (FDA) suggests yes.  And, the information was just shared in a February 6, 2019 press release from the FDA.
The FDA also released a letter to healthcare providers in an attempt to raise awareness about their concern over a link between breast implants and a specific type of lymphoma.
Rates on the rise: Immune system cancer linked to a breast implant procedure
The link between cancer and breast implants isn't new – at least not to the FDA, who reported on it as early as 2011.  Now in their latest press release, the FDA announced that over the past 8 years, they've received 660 reports of a type of cancer believed to be caused by breast implants.
The cancer, known as breast implant associated anaplastic large cell lymphoma (BIA-ALCL), isn't classified as breast cancer per se. Rather, it's a rare type of T-cell lymphoma, or cancer of the immune system.  BIA-ALCL appears to develop inside the scar tissue adjacent to the breast implant.
The FDA's updated count of 660 reported cases is nearly 250 more than what was reported last year.  Much of this is due to an increased number of healthcare providers and patients reporting incidences of BIA-ALCL, thanks to a call for greater awareness of the health issue.
It should be noted: some cases were reported more than once.  But, even so, the FDA figures still confirm nearly 460 unique cases of BIA-ALCL – 9 of which have resulted in death.
To their credit, the FDA also released a letter to healthcare providers – including those within the fields of cosmetic surgery, general surgery, radiology, pathology, oncology, and general/family practice – in an extended effort to "increase awareness about an association between all breast implants, regardless of filling or texture, and…BIA-ALCL."
In their letter, the FDA also nods to a "significant body of medical literature" about this lymphoma, which appears to affect women who have had both textured and smooth-surfaced implants.
Why surgeons MUST warn their patients about this potential cancer risk from a breast implant
Fortunately, BIA-ALCL is relatively rare.  But, does this mean women who have had or are thinking about having breast augmentation don't need to worry about it?
To help you answer that question, just take a look at the information found by a 2017 systematic review published in JAMA Surgery. The authors of the paper reported an estimated prevalence of BIA-ALCL as anywhere from 1 in 4,000 to 1 in 30,000 women with breast implants – with the authors acknowledging that the former estimate is probably the more accurate one!
Based on this unsettling data, the authors rightly conclude that surgeons should discuss the potential risk of BIA-ALCL with any patient prior to undergoing breast augmentation.
Standards of care must be initiated which emphasize "routine surveillance after implantation" so women and their healthcare providers will know to be on the lookout for early sign and symptoms of lymphoma.  This will improve the chances of earlier diagnosis, early treatment, and better outcomes.
In the meantime, the authors point out that an increased follow-up and surveillance will likely lead to "a further rise in this diagnosis."
If you or anyone you know has had breast implants, it's wise to discuss this news with your doctor and make sure he or she is aware of the FDA's latest report.
Sources for this article include: 
Livescience.com
FDA.gov
FDA.gov
FDA.gov
Plasticsurgery.org
JAMAnetwork.com
Cancer & Heart Disease
NaturalHealth365
NaturalHealth365 is a premium source of trending and popular health-related news, science, testimony & research articles on the most up to date and relevant natural health information. The Food & Nutrition articles found herein are meant to inform and advise our site visitors on eating healthy, nutritious foods and safely using supplements and vitamins to achieve optimal health.
Join thousands of daily visitors staying informed and involved on Natural Health 365! We seek out scientific solutions with proven results and it is our mission to keep you up to date on the latest information! Articles range in topic from the causes of cancer, cancer-fighting foods, to natural cancer treatments, cancer prevention & specific research-backed information on Breast Cancer, Prostate Cancer, etc. We also write extensively on Heart Disease because it is accounts for 25% of all deaths in the United States – that's one in four! We take an in depth look at the symptoms of heart disease, the causes and treatment of high blood pressure, benefits of CoQ10 and healthy, natural ways to unclog arteries.
Read Some of Our Most Popular Articles
Grape Seed Extract More Effective than Chemotherapy, Olive Oil is AWESOME, Store Bought Almond Milk is Basically Just Sugar Water, Antioxidants, Cancer & Blueberries.
---
---
Food News is one of our major post categories on www.naturalhealth365.com and contains over 350 articles that cover a wide range of subjects; including but not limited to…
Food News
More Food & Nutrition Articles
Fresh Organic Produce Fights Cancer, Susan G. Komen on Organic Foods, Hemp Seeds for Inflammation, Pau D'Arco For Improved Immunity
In addition to publishing articles on cutting edge natural cancer treatments and heart disease prevention, we also aim to connect healthy lifestyles, diets and balanced consumption of dietary supplements to long-lasting cancer-free health and adding happy years to your life. For example, did you know that the amount of emotional stress in your life can contribute to your risk of cancer? Or that raw, expeller-pressed olive oil has cancer fighting qualities? Perhaps you didn't know that Fresh Organic Produce has been found to have higher concentrations of key, cancer-fighting anti-oxidants and vitamins than conventional produce? You can find all of that information and more right here on Natural Health 365.
Join Our Email List
Each day, visitors sign up for our weekly informative news sent directly to their email or RSS feed agregator. We send out three weekly emails keeping you informed and involved on the latest Natural Health News, information about our FREE SHOWS and updates on your favorite topics including Food & Nutrition, Cancer & Heart Disease, Vaccines & Autism, & – of course – GMOs & Dangerous Chemicals!
You can also check out our VIP member area, The Inner Circle, where you get access to thousands of recorded interview (audio/video), pod casts, & literature by some of the worlds foremost experts on Natural Health and Treatments that could save you thousands! Learn how to REVERSE disease without the use of toxic and expensive medications.
Natural Health 365 also is a venue for webinars on various topics, has a flourishing e-commerce store where you can purchase vitamins, pro biotics, supplements and unique products such as Grazing Goat Whey Protein.
Grazing Goat Whey Protein™ is formulated exclusively for the health-conscious consumer looking for the finest whey protein nutritional supplement on the planet.* Best of all, this goat whey protein comes from goats that graze – 365 days per year – on pesticide and chemical free pastures. No hormones, antibiotics or pesticides are used – ever. This product is non-GMO and gluten free.
The post FDA announces surprising health risk of breast implants appeared first on Natural Health 365.
FDA announces surprising health risk of breast implants