Weird, Wet and Wild…life at Walt Disney World!
By Becky Cline, Director, Walt Disney Archives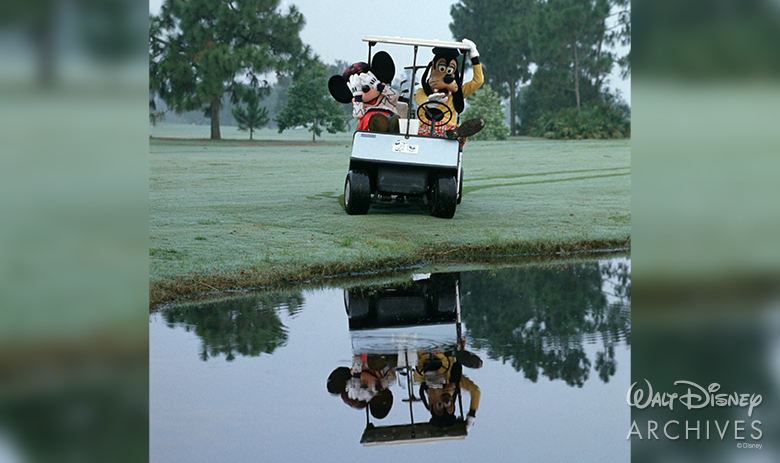 Everyone knows how hot it can get during Florida's summer months, so it's no surprise how popular the water activities are at Walt Disney World Resort. Whether it's braving the slides at one of our splash-tastic Water Parks, paddling in a fabulously themed resort pool, or enjoying some active water sports on one of our legendary lakes, Disney guests manage to stay plenty cool. But… you may not realize that some of your favorite characters also enjoy a refreshing dip in the water! Please join us for a quick look back at some of our favorite weird Walt Disney World character moments from the past 50 years. Oh … and hang on tight, 'cuz you may get wet…
In the early 1970s, Goofy and Pluto took to the waters for some fishing and water skiing aboard the WDW S.S. Intrepid (those two were indeed intrepid to brave Bay Lake in that bucket!). Our favorite goofy sportsman found that he enjoyed skiing the lake so much that he continued the sport for years afterwards, showing off his, um… skills… and surprising a few guests along the way.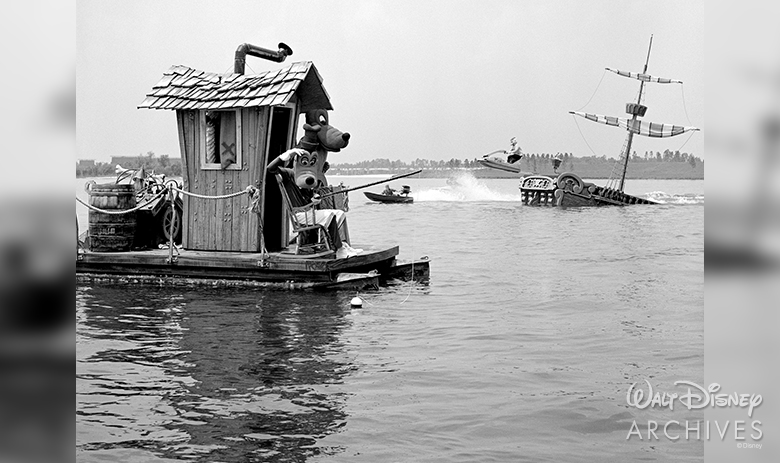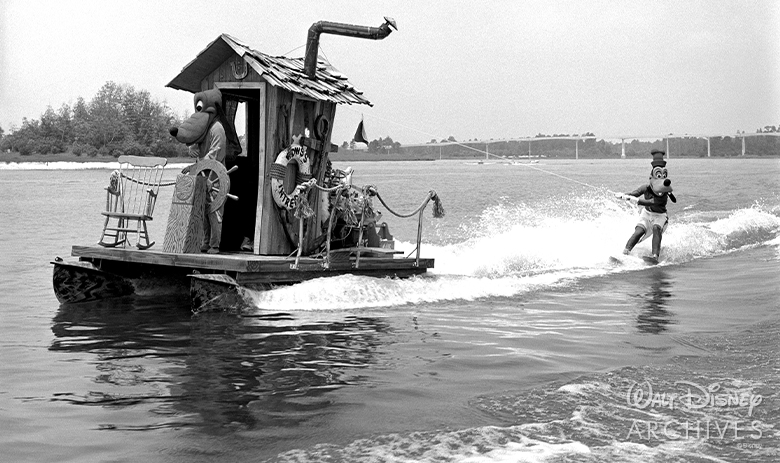 A few years later when Disney's first water park, River Country, debuted in 1976, Goofy and Pluto eagerly joined Disney's sun (and fun) seekers for some hilarious hijinks on the Tire Swing and the thrilling White Water Rapids. Years later, Tigger himself slid into the very cool action at Typhoon Lagoon, showing off his prowess on the exciting Storm Slides.
But Goofy, Pluto and Tigger aren't the only aquatic Walt Disney World thrill seekers. Let's take a very deep dive into the Caribbean Coral Reef Aquarium at The Seas with Nemo & Friends pavilion in EPCOT with none other than Mickey Mouse himself! Of course, all responsible divers take along a pal, so in 1986 Mickey invited one of his avid sportsman friends, former Disney Company President Frank G. Wells, to join him "fathoms below" to celebrate the Grand Opening of The Living Seas (as the pavilion was originally known).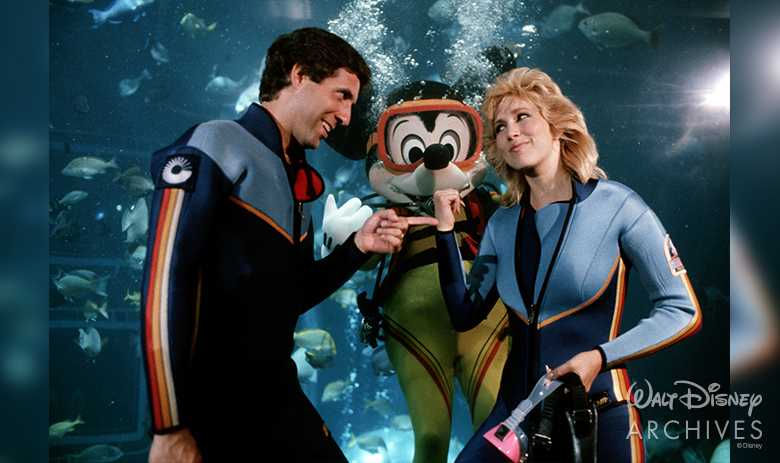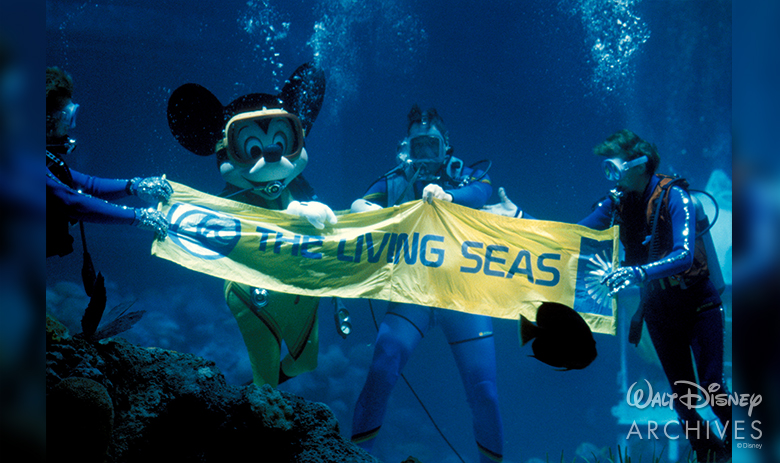 So, as the days get warmer, be sure to pack your snorkel and flippers and head to Florida to celebrate the upcoming 50th Anniversary of the Walt Disney World Resort. There's a whole world filled with golden sun and sparkling blue water waiting there for you … and you never know who might be the one sending a silly splash or two in your direction!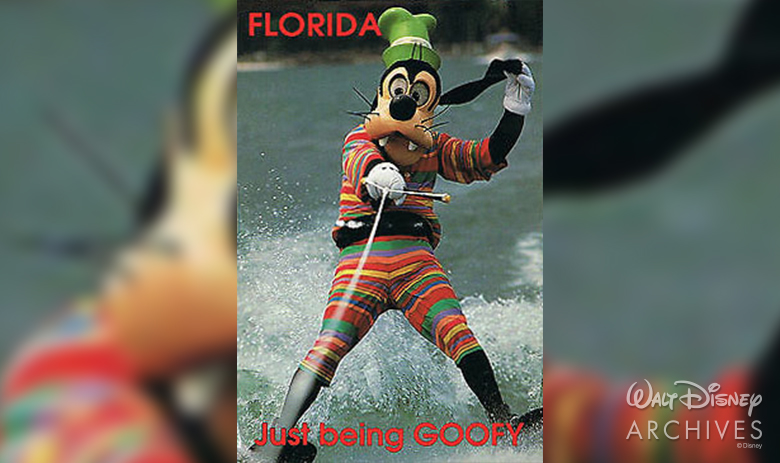 Can't get enough of the Vacation Kingdom of the World? Dive into even more Walt Disney World nostalgia with the 2021 D23 Gold Member Collector Set, exclusively available to D23 Gold Members!
The post Weird, Wet and Wild…life at Walt Disney World! appeared first on D23.
Weird, Wet and Wild…life at Walt Disney World!