Wolff Blasted for Joking About George Russell's Demotion After Imola F1 Crash
In the aftermath of George Russell and Valtteri Bottas' crash at Imola, a number of pundits and fans alike were quick to give their opinion. One among these was Mercedes F1's team boss, Toto Wolff. The Austrian saw the funnier side of the crash, teasing Russell that incidents like these would not get him a seat at Mercedes but rather in a 'Renault Clio Cup' team. However, this bit of banter didn't sit well with former F1 champion Alan Jones.
Jones wasn't happy with the influence that Mercedes has over Williams and a driver contracted to Williams.
He said, "The other thing that pissed me off a little bit was Toto saying that if he's not careful, he'll end up racing a bloody Renault sedan or something.
"Look, I know he can be a reserve driver for Mercedes and that Mercedes supply engines to Williams. But if I was George Russell, I'd just say, 'pull your head in, I drive for Williams, not for you."
Jones believes Wolff's statements on George Russell is an indicator of F1's future
Jones, a former world champion at Williams himself, made it clear that F1 nowadays has too much of external factors that hinder the sport.
He said, "There is too much outside influence from every direction. Toto Wolff runs the Mercedes team, and he's within his rights to criticize George and to express his disappointment. But to come out and say something like that was a bit silly."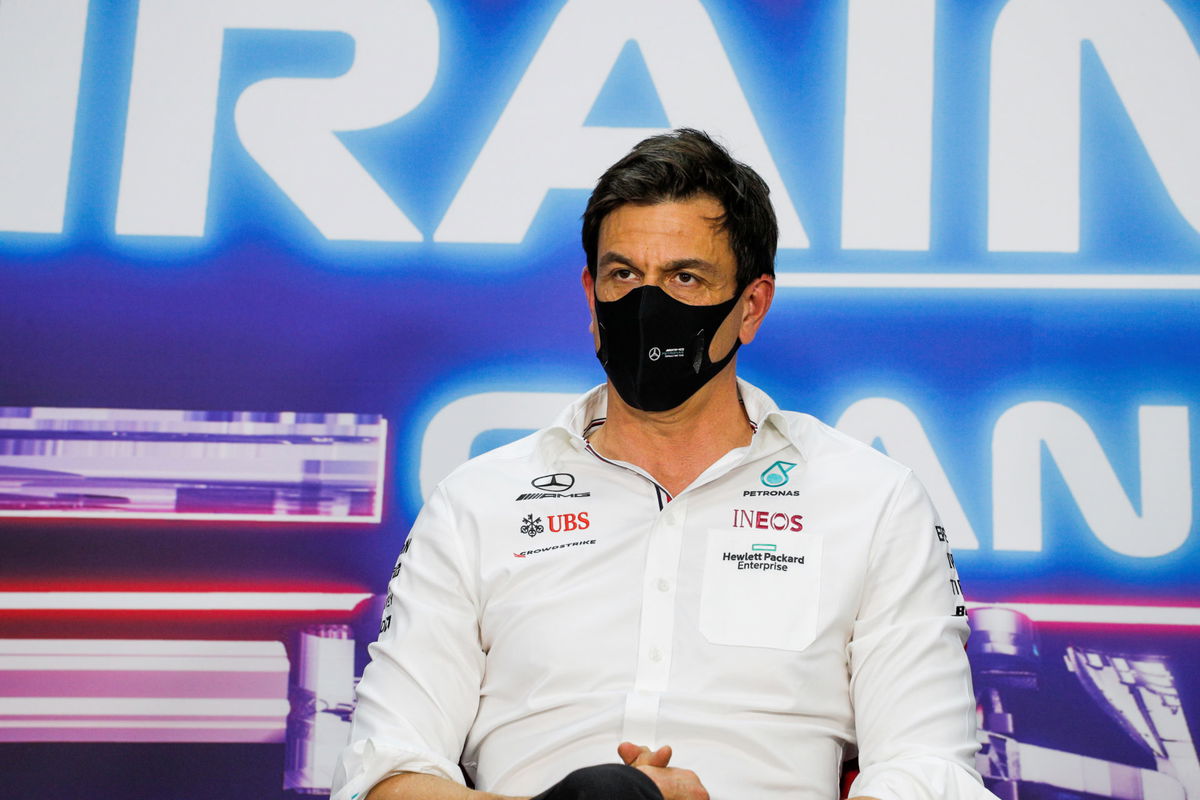 It's no secret that Russell and Wolff share a close bond. It is largely expected that the Briton will be driving a Silver Arrows next year. But while being a driver for another team, did Wolff push the limits? Or was it just banter that's blown out of proportion? The jury is out on that.
However, what is certain is that Russell can't keep missing the chance to score some vital points for his team. This is the second major incident in little over a season where George has missed out on a top 10 finish.
He would dearly like to minimize these errors and show Mercedes he is a driver they can trust for the future.
Read More: George Russell Missed Mercedes 'Bigger Picture' in Imola F1 Crash With Bottas: Brundle
The post Wolff Blasted for Joking About George Russell's Demotion After Imola F1 Crash appeared first on EssentiallySports.
Wolff Blasted for Joking About George Russell's Demotion After Imola F1 Crash