It's easy to be universally fresh with Blk's Universal 2.0 collection
Project Vanity writer Firas Abboud declared in his story, "Makeup knows no gender, so every makeup product is technically universal." I can't agree more! I think everyone should not be judged when they wear cosmetics, no matter how they identify, or their age, or how their body is. Everyone is allowed to be more beautiful in all the ways that make them feel so! I think that's why local brand blk Cosmetics, Anne Curtis and Jacqe Yuengtian-Gutierrez's brain child, hit a nerve when they launched the first Universal collection last year. The message is loud and clear: this is for everybody. And so here's the second installment of that best-selling collection, the Blk Universal 2.0.
I've been testing these out for a couple of weeks, so here's my review!
Blk Cosmetics Universal Illuminating Skin Tint Sun Shield Spf 30 (P499). I thought this was going to be yet another sheer BB cream type of a situation - I was wrong. I'd say this has medium coverage off the bat! It's super easy to apply with just the fingers, and blends out into this beautiful skin-like, glowy finish. I got to try two of the four shades: Butterscotch, my perfect match for my medium yellow skin, and Almond, which can also work for me when I'm about half a shade to a shade darker. I've become paler these days though due to staying indoors so Butterscotch looks good on me! It is, I repeat, a perfect shade match. That alone makes it a great find for me personally.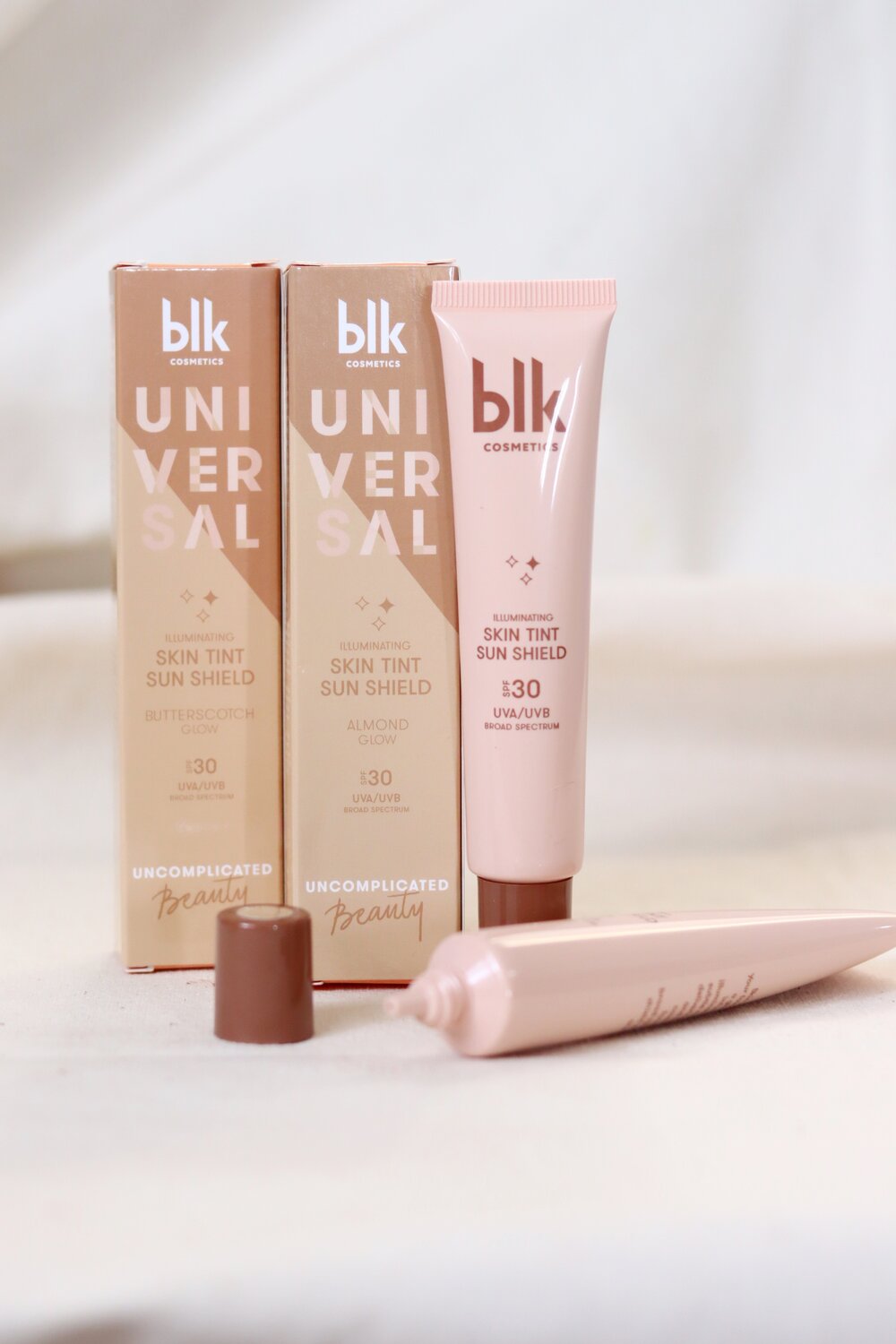 As for the formula itself, it is a breeze to work with and it makes my skin look great - I don't even need much concealer because this alone can cover up lighter blemishes. I would say that this is also moisturizing on the skin as it has a bit of that emollient texture. The catch here is that because of that particular feature, it's not super long wearing on my oily combination skin even when set with powder. It would stay for about 3-4 hours, which is just about right if I'm stepping out to do errands. Well, that's most of what I do outside in any case. The world we live in now doesn't quite require 12 to 14-hour foundations anymore, no?
Overall, I find the Blk Skin Tint to be a fantastic skin enhancing base that's worth more than the price tag. There are only four shades, but the latter two does work for very tan skin and they're warm, so you don't have to worry about looking gray or pink.
Blk Cosmetics Universal Translucent Loose Powder (P399). Ok, I like the formula of this powder a lot. It's fine and buttery and ridiculously smooth; on skin it can render one poreless temporarily! It feels like very expensive powder - you know what I mean if you have powders from Shiseido, Guerlain, Becca, gosh even La Mer. When used with the Skin Tint the results are just amazing. Just look at my FOTDs here, my skin is PERFECT. There are two shades, and I believe I have the darker one of the two. It's half a step too dark for me but it still works naman.
The drop: I don't like the packaging. I'm not into the tiny compact with only the tiny puff keeping the product from exploding. It's too small for my usual big powder brushes to get a satisfying amount and yes at some point the powder will explode out of it without a separate surface to tap it onto. I would have preferred a normal sized sifter jar so I can manage the powder better. I would probably transfer it to a bigger jar because I want to continue using it.
Blk Cosmetics Universal Brow Mascara Natural Brown (P299). I only have one question for the brow mascaras that I personally use: CAN IT SHADE AND SHAPE MY BROWS WITH ONLY A COUPLE OF SWIPES? It's a tough question, and the answer is usually no. Many brow mascaras are designed for thickening the brow hairs and setting them into place - that's fine, I use those too sometimes, on top of a separate product. But my priority for brow mascaras is the shading capability; I already have neat brows, I just need to make sure they're filled in evenly.
This Blk brow mascara is all "YES" to my question above. It can shade my brows in a couple swipes, no problem. There are two shades available, and the one I use is Natural Brown. At first I thought it was a smidge too red for me but it weirdly darkens (only slightly) as it dries, so it works with my hair. Stays on all day too - up to six or seven hours, with some manageable fading. Will probably finish this up.
Blk Cosmetics Universal Airy Matte Tint (P379). This is a matte liquid lipstick that doesn't feel thick on the lips while providing excellent coverage. One swipe is enough to get nice opacity, and it also fills in lip lines so you get that cloud-like vibe. Love it! Wore it to dinner with friends one time, and even though I had a mask on it didn't smear all over the place as it set well on my lips. There were some smudges in the mask but minor lang and they washed off.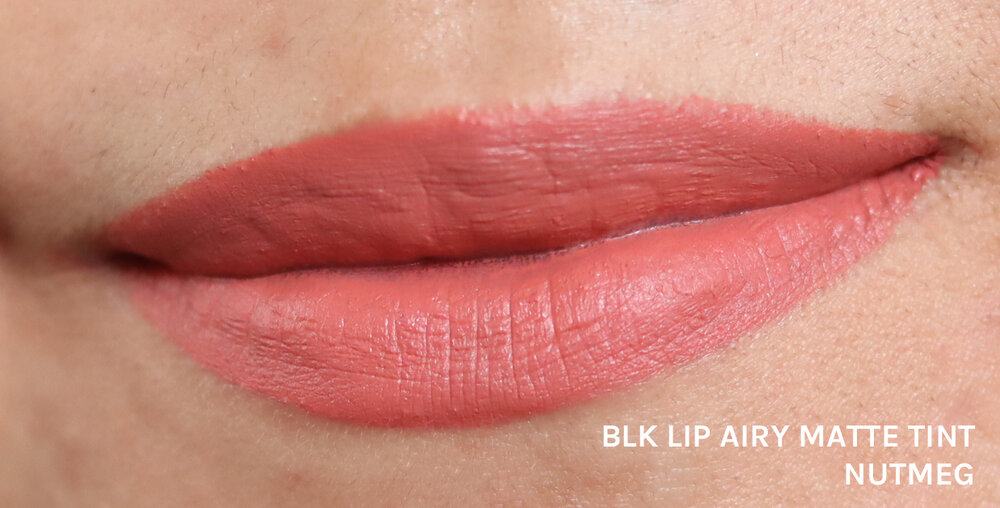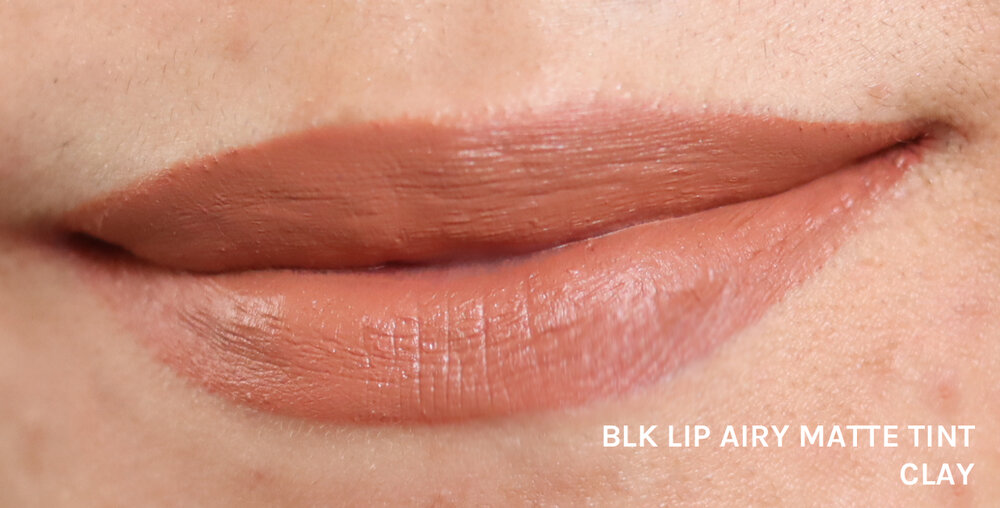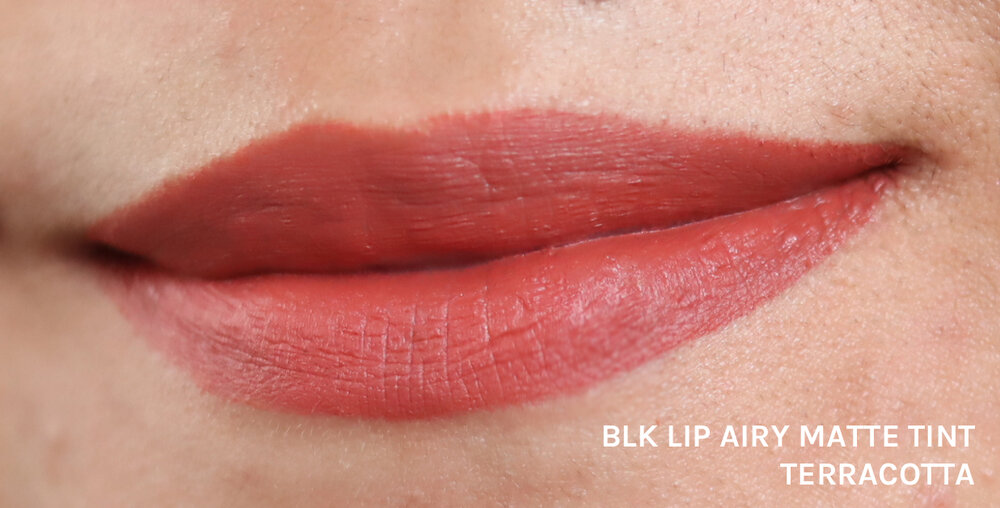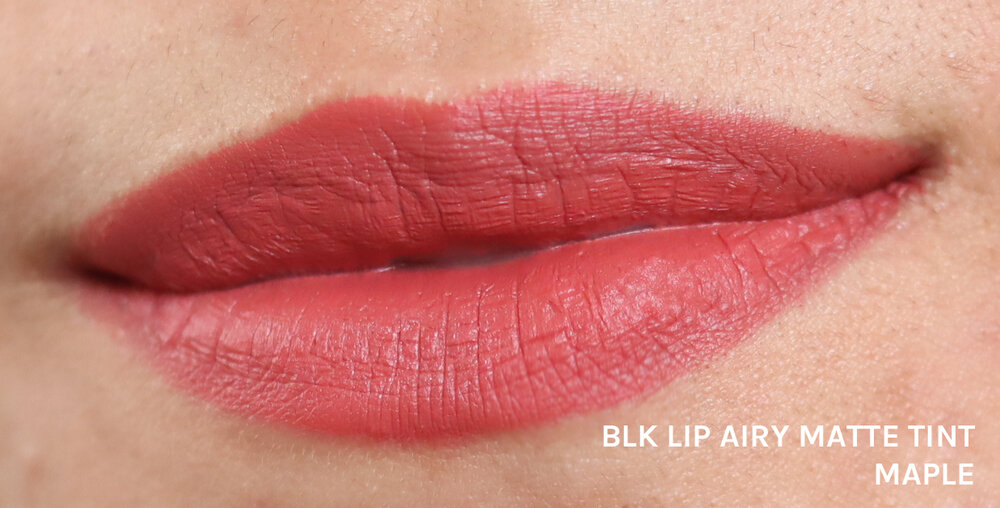 It stays put even after a meal and some drinks, so the promise of it being long-wearing definitely pulled through. There are six shades available - all are beautiful, and different in their own way. If I had to pick favorites, it would be Bare Nude (a lovely pinkish nude and Clay (a nude sienna).
blk Cosmetics Universal Lip Switch Matte Lippie (P349 with the container, P299 for the refill only). This is the first local refillable lipstick concept which makes it quite special. The only refillable lipsticks I've ever owned are from Guerlain and Dior, so yes this is pretty cool! Customers save 50 bucks for the refill and that's less plastic too.
The formula for me is a bit on the stiffer side, so you really have to drag it across the lips to get that even coverage. One swipe gets the job done though! I do recommend a lip balm to prime the lips first so that it applies more easily. The lipstick doesn't quite set so it will transfer on masks and such, but you'll still get some even color left after a meal.
There are eight shades available, all in the nude and brown base wheelhouse. I love Latte and Cappuccino most!
And that's it! I hope you enjoyed this really looong review haha. Thanks for dropping by, and don't forget to check out the blk Universal Collection over at the blk website. They're also on Lazada and Shopee.
It's easy to be universally fresh with Blk's Universal 2.0 collection