You Can Have it All: How to Enjoy Luxury Travel Without Breaking the Bank
Every smart traveler can create an affordable travel experience. Instead of paying premium prices for your ideal adventure, you can strategically plan your trip to meet a reasonable budget.
Now, there are several ways you can travel cheaply without sacrificing your standards for luxury. Here are some tips to ensure you have the trip of your dreams without breaking the bank: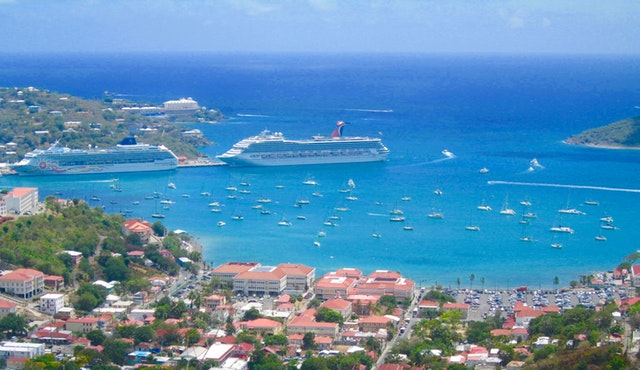 Affordable Airfare
Timing is everything, especially when it comes to the travel industry. Generally, the cheapest seasons for travel fall from September through November and January through March. And when booking air travel, experts say the best time to purchase your ticket is 70 days in advance.
Then again, some travel sites suggest travelers closely monitor airfares during the so-called "prime booking window," which is from four months to three weeks prior to your departure date. With countless airlines from which to choose, there are plenty of options that allow you to select the flight amenities most important to you and forego the ones that will cost you extra.
For example, you could have the option to choose your seat or pre-order your meals for your flight. Indeed, the flexibility of having these options can help you reduce the amount of money you spend on air travel.
Advanced Reservations
When you book your hotel accommodations in advance, you're bound to snag premium rooms at a reduced rate. For example, Choice Hotels offers non-refundable rates, along with a 10 percent to 30 percent discount, for early booking. Booking your stay a bit in advance also tends to guarantee you a nicer room.
Similarly, if you plan to stay at a vacation apartment rental, make it a point to book your accommodations months in advance, as you'll have more options for the most luxurious locations before they're already booked. Additionally, plan for any attractions you may visit during your travels so you can find the best deals and reserve tickets that cost less but still offer an unforgettable experience.
Special Modes of Travel
Ultimately, the cost and means to book travel and accommodations can make or break your trip. With that in mind, choose a worry-free mode of travel that will provide you with every accommodation and perk you can imagine.
For example, deciding to take one of many Alaska cruises will give you the luxury you crave without draining your wallet. These cruises offer a slew of amenities that will make your travel experience positively unforgettable. Plus, you'll get to explore some spectacular ports of call and enjoy plenty of fun and activities to enhance your trip.
Dining Out
One of the most exciting elements of traveling is trying local cuisine. It takes little effort to dine out every night and blow through your travel funds. But, then again, you can still enjoy popular restaurants and local specialties if you choose the right times to eat and the most authentic eateries.
Of course, places catering to breakfast and lunch tend to be more affordable than restaurants that strictly serve dinner. By choosing a different time of day to visit a well-known restaurant, you can have the dining experience you imagined at an affordable price.
Additionally, try to balance out your visits to Michelin star eateries with meals you can grab and enjoy from street vendors. In fact, some of the most culturally authentic foods come from these vendors. Renowned chefs like Roy Choi strive to make quality food more accessible. Albeit food trucks or street vendors, you're likely to get the most bang for your buck and be part of this hip, culinary trend.
Get Creative and Enjoy Luxury at Discounted Prices
With a little planning and creative thinking, you can experience luxurious and inexpensive travel. These techniques will help you stick to your budget without sacrificing your travel dreams.
The post You Can Have it All: How to Enjoy Luxury Travel Without Breaking the Bank appeared first on College Cures.
You Can Have it All: How to Enjoy Luxury Travel Without Breaking the Bank