Columns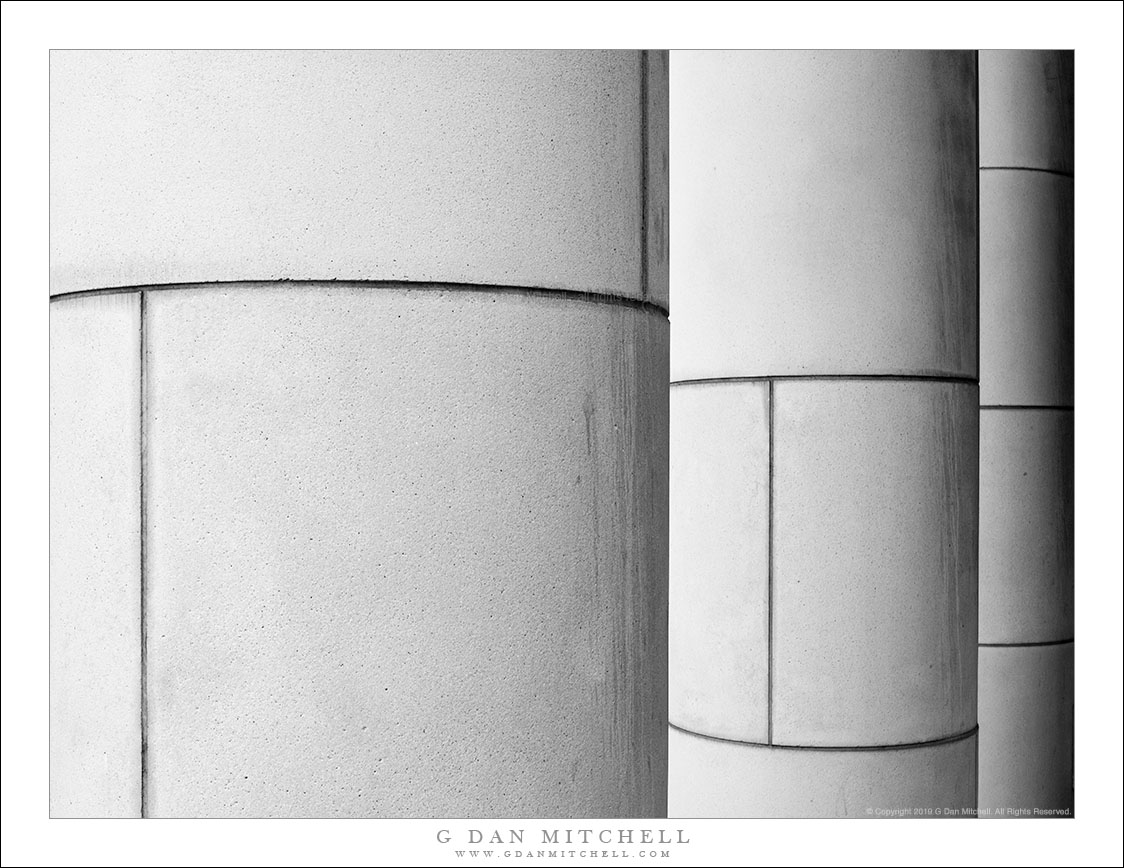 Columns. © Copyright 2019 G Dan Mitchell – all rights reserved.
Columns of a San Franicisco building.
One of my photographic habits is to take the train up to San Francisco and then walk for miles through its rich environment while I photograph people, buildings, and anything else I can find. The visual diversity there — and in similar urban places — is astonishing. At some point I almost always find myself photographing details abstracted from their surroundings. I have photographed these columns several times, but this time I decided to take that approach and divorce them entirely from their surroundings.
Many of us depend on travel to make our photographs — from relatively short jaunts like my train ride to The City to much longer expeditions. The necessity of doing our part to slow the spread of the corona virus has pretty much eliminated travel beyond our neighborhoods. But when I look more closely I can find similar subjects within walking distance of my home. How about you?
---
G Dan Mitchell is a California photographer and visual opportunist. His book, "California's Fall Color: A Photographer's Guide to Autumn in the Sierra" is available from Heyday Books and Amazon.
Blog | About | Flickr | Facebook | Email
Links to Articles, Sales and Licensing, my Sierra Nevada Fall Color book, Contact Information.
Scroll down to leave a comment or question.
---
All media © Copyright G Dan Mitchell and others as indicated. Any use requires advance permission from G Dan Mitchell.
Columns